Darrell Peck's thoughts on hookbaits
Does size matter? Darrell Peck looks at the big hookbait bait paradox
Big hookbaits are not the answer to all, or even most fishing situations, but they do catch big fish in certain circumstances. A comparison perhaps, would be to examine the results of anglers that Spomb mixes of particles, and the returns of those that fish straight boilie. The latter will almost certainly catch a higher average size of fish, but will bank fewer, in many situations. Big fish generally like boilies. There's nothing revolutionary about that statement, and it stands to reason too, that really big fish will like really big boilies.
Simply not big enough
The bigger hookbaits I've used - 24 to 30mm - have been whilst fishing Lac D'Orient in France. On my first visit I'd anticipated fishing single white 25mm wafters over beds of similar-sized free offerings. The first night I was in the legendary Bivvy City area and after placing my rods at 400-plus metres I introduced 5kgs of 25mm boilies over each. By dawn I'd caught two tench… this was a serious problem! Fishing at this range the last thing I needed was 'tench trauma', but that's exactly how things continued - despite me changing to double 25mms and introducing a further 40 kilos of free offerings! I realised pretty quickly that I was wasting bait, but also that double 25mms were not even 'big' as far as the resident tench were concerned. I was forced to move several times to escape those ravenous green beasts before I actually caught a carp. Before I finally managed to bank what I was after, I'd caught 30 to 40 of these giant tench on double-25mm baits. I concluded later that catching tench indicated that the carp just weren't there as I've never since, caught both species together.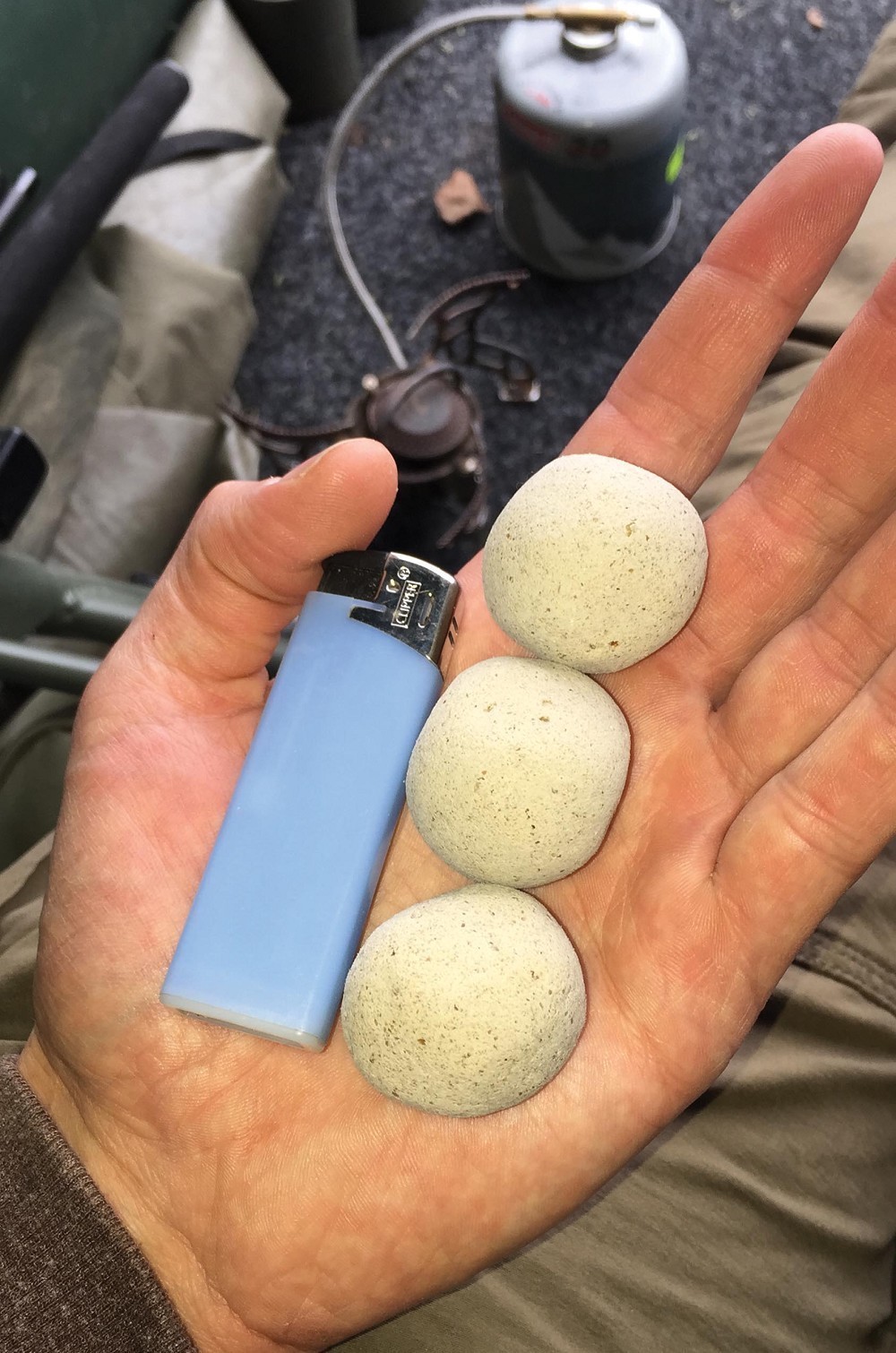 35mm homemade Activ-8 hookbaits. Big, aren't they?!
The following year I took only 20mm boilies and when I was where the carp were, I caught only carp. The average size of these fish though, was smaller and I had almost 30 carp during that second autumn without a fifty. Compare this to the first year fishing the 25mms when I had five of 50lb-plus from a total of just 15. Of course the result could be just coincidence, but with these experiences in mind, I went down the route of hand-rolling my own, giant 35mm hookbaits - I kid you not, they were nearly as big as golf balls! The difference in weight between a 24mm and these, roughly 35mms was insane… I could probably have free-lined one at 100-metres! Anyway, cutting a long story short, from my next seven bites I caught two mid-fifties.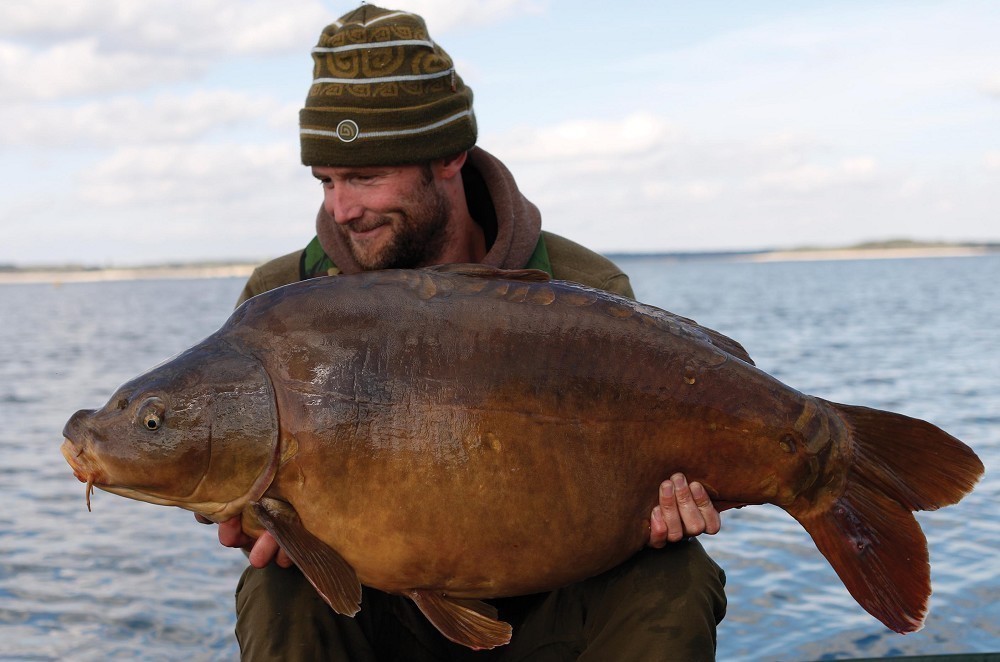 35mm hookbaits = big carp! A stunning 54lb mirror from my 2016 trip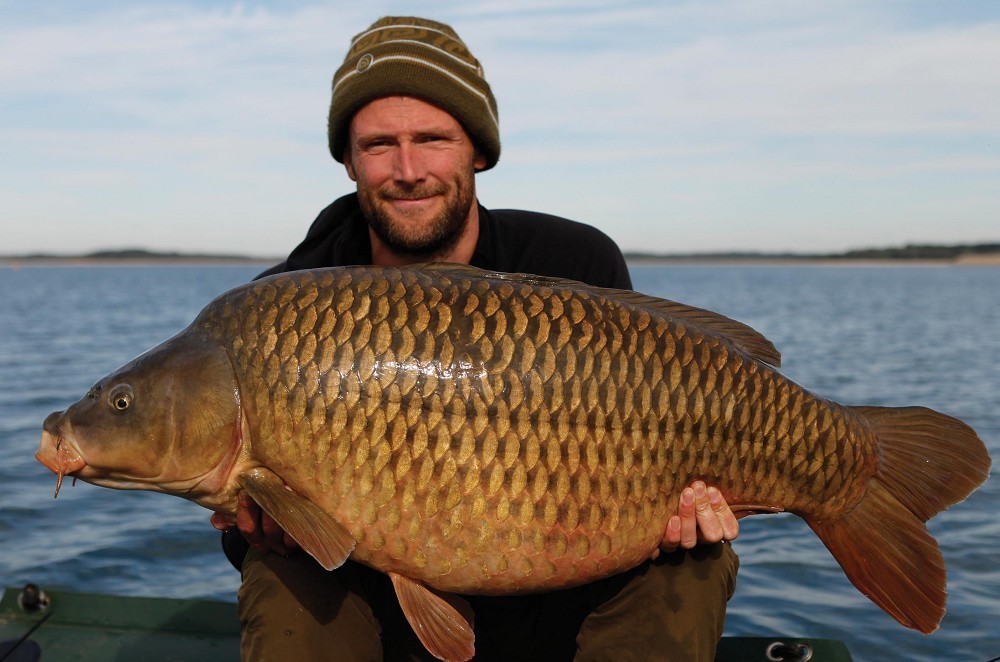 More success, this time a 55lber
It's a big fish recipe
Now I appreciate that most readers this won't have the need for baits quite as big as I've mentioned here. Nonetheless, if you try this recipe I'm confident it'll attract big fish in whichever size hookbait you choose. Activ-8 is an absolutely classic big-fish bait and through all the years since it was first marketed, and despite all the new baits created in that time, I often find myself coming back to it.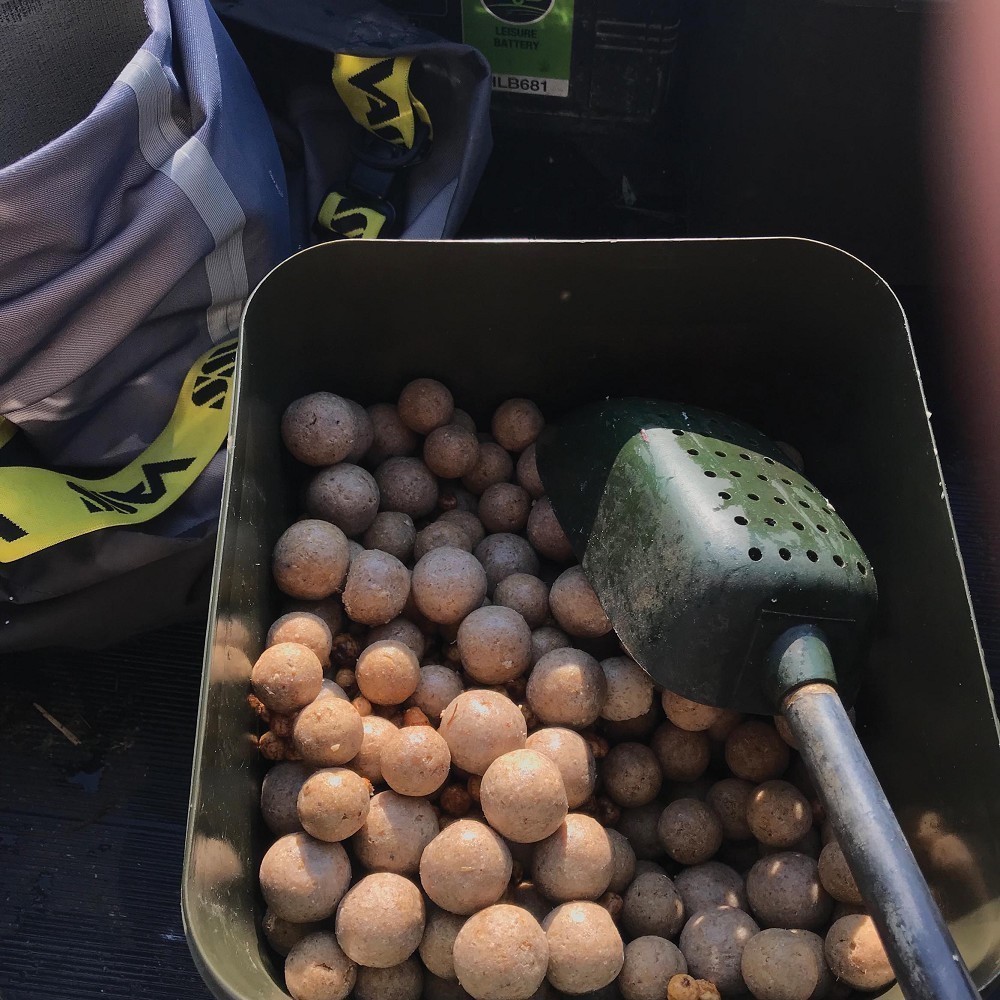 Double 25mmillers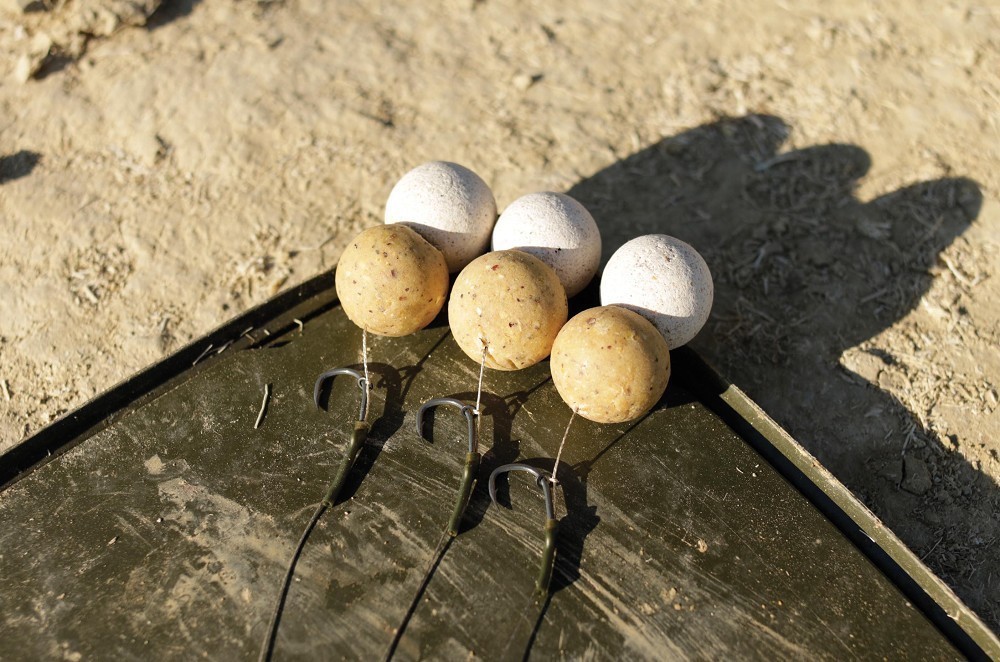 26 to 30mm
Big is selective
To go slightly off theme, during my time at The Essex Manor I had an amazing run of big carp whilst fishing home-rolled Activ-8 corkball pop-ups fished over free offerings of Cell - the reverse of the normal, bright-baits-fished-over-dark-baits approach.
During my French trips this year I took the new test bait, Fybre, in 26 and 30mm. Pretty quickly the 26mms appeared 'normal', but you never quite get used to the 30mms… they really are massive! On my first session I fished with double white 26mm wafter hookbaits over a mix of 26 and 30mm freebies and my first bite was a 64lb mirror. At the time, my immediate thoughts were that the size of the bait was the main factor in the capture of that large fish, but as the session progressed I began to struggle… I was definitely on the fish as well.
I then made a change to smaller, 14mm yellow IB pop-ups and these had the spools spinning almost instantly - an immediate flurry of action after days of inactivity. Of those four quick fish though, none were over 35lbs. In hindsight, I was probably on a group of smaller, male fish that were ready to spawn and as can often be the way, the yellow pop-up acted more like a 'lure' rather than a food source perhaps.
In conclusion, what I'm trying to get across is that big baits can certainly cost you fish at times, whilst conversely, they'll help you bank larger carp.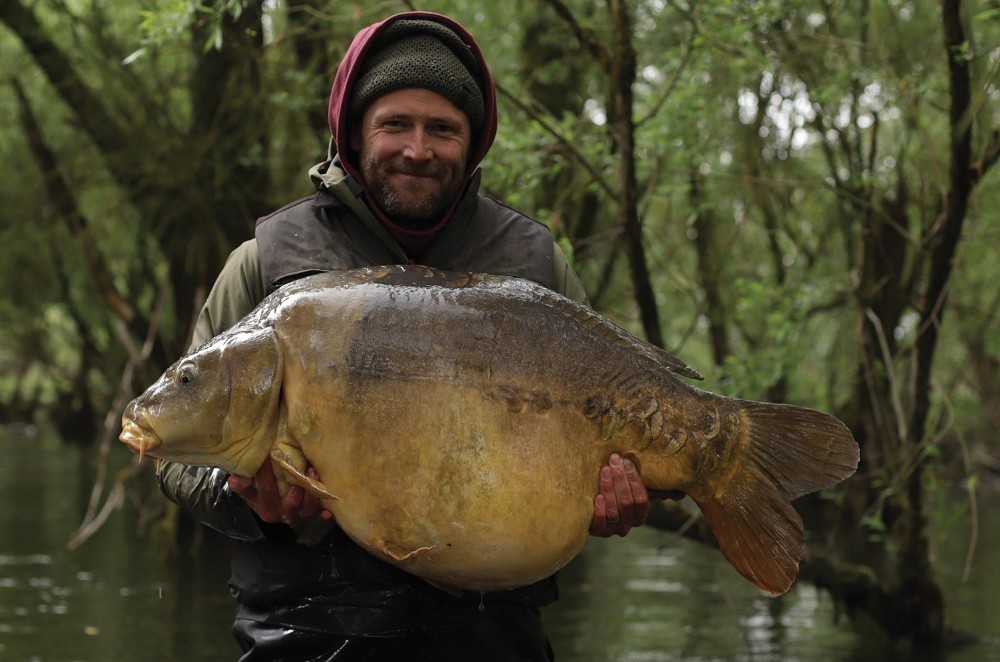 1st bite of the 2018 session and it was a 64lber
Darrell's 'Cod Ball' recipe
1kg Activ-8 Base Mix
50mm Activator
6mm Scopex Response Flavour
4mm Squid Activ-Ade
5mm Sweet-Ade
1 heaped tablespoon of white dye
10 eggs
How to make Darrell's 30mm gobstoppers!
1. Crack 10 eggs into a mixing bowl and then add your liquid attractants and the white dye. Mix well.
2. Slow add the Activ-8 Base Mix until you're left with a paste that no longer sticks to your hands and the texture is firm yet pliable.
3. Now get rolling! You can either use a rolling table (Gardner to do them up to 24mm), but if you want bigger hookbaits like Darrell's, you'll need to roll them by hand.
4. Because of their size, you'll need to boil them for five minutes and then air-dry for a week.