How to make crusty crayfish meal boilies
This little trick is just a bit different...
'Heat Treatment'; 'Washing out' - current buzzwords and methods that everyone seems to be using or recommending. But this little trick it just a bit different, and the level of attraction you're adding to your foodbait is incredible. We're using CC Moore's Odyssey XXX boilies which are then coated in a pre-digested fish liquid and then given a thick coating of crayfish meal. As you can see for yourself: They look innnnncredible!
What you need:
Boilies (we're using Odyssey XXX)
Pre-Digested Fish Liquid
CC Moore's Crayfish Meal
A plastic bag
Ladies tights
1. Add your chosen boilies to an oversized plastic bag.
2. Give them a light coating with the Pre-Digested Fish Liquid, before blowing the bag up and then giving it a good shake. Leave the baits to soak for half an hour to an hour.
3. Add a good helping of the Crayfish Meal and then shake again to ensure all the baits are covered.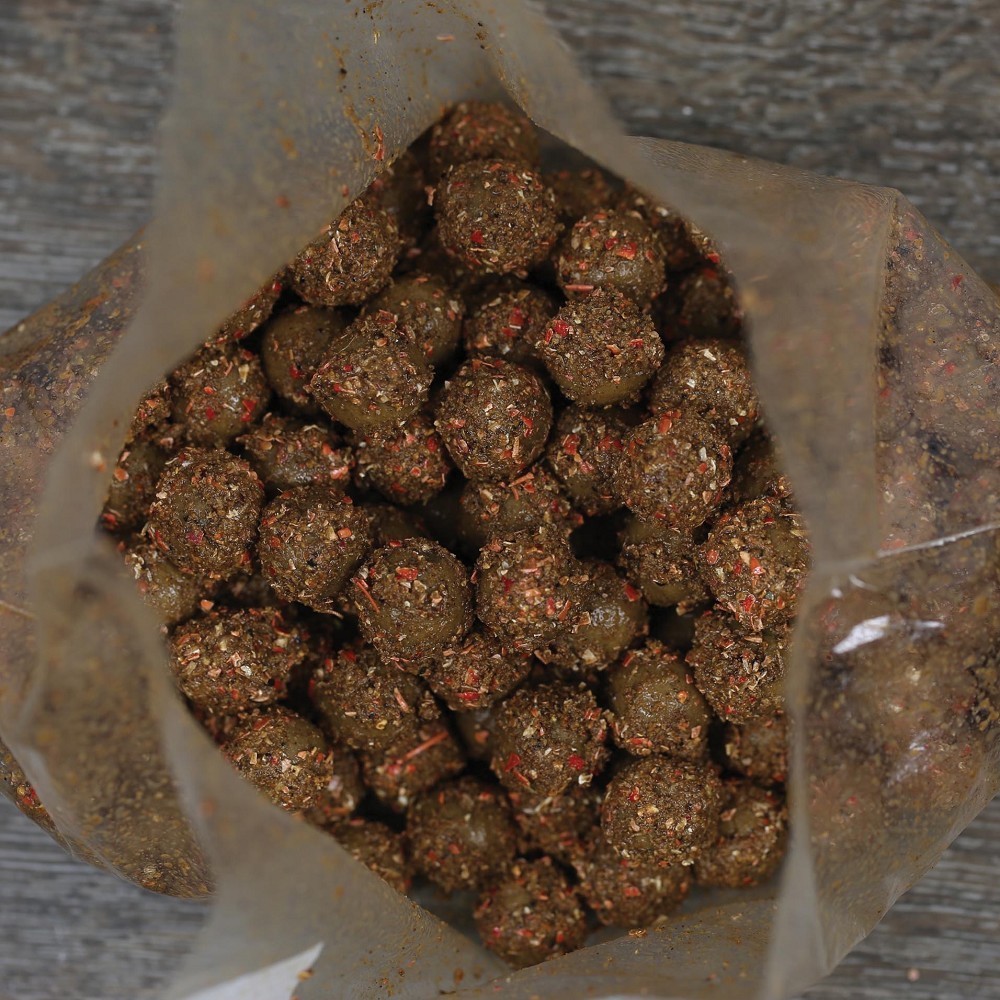 4. Leave them to stand for a good hour and then they're ready to use. However, the longer you leave them the better, as the Crayfish Meal dries and then really sticks to the boilies.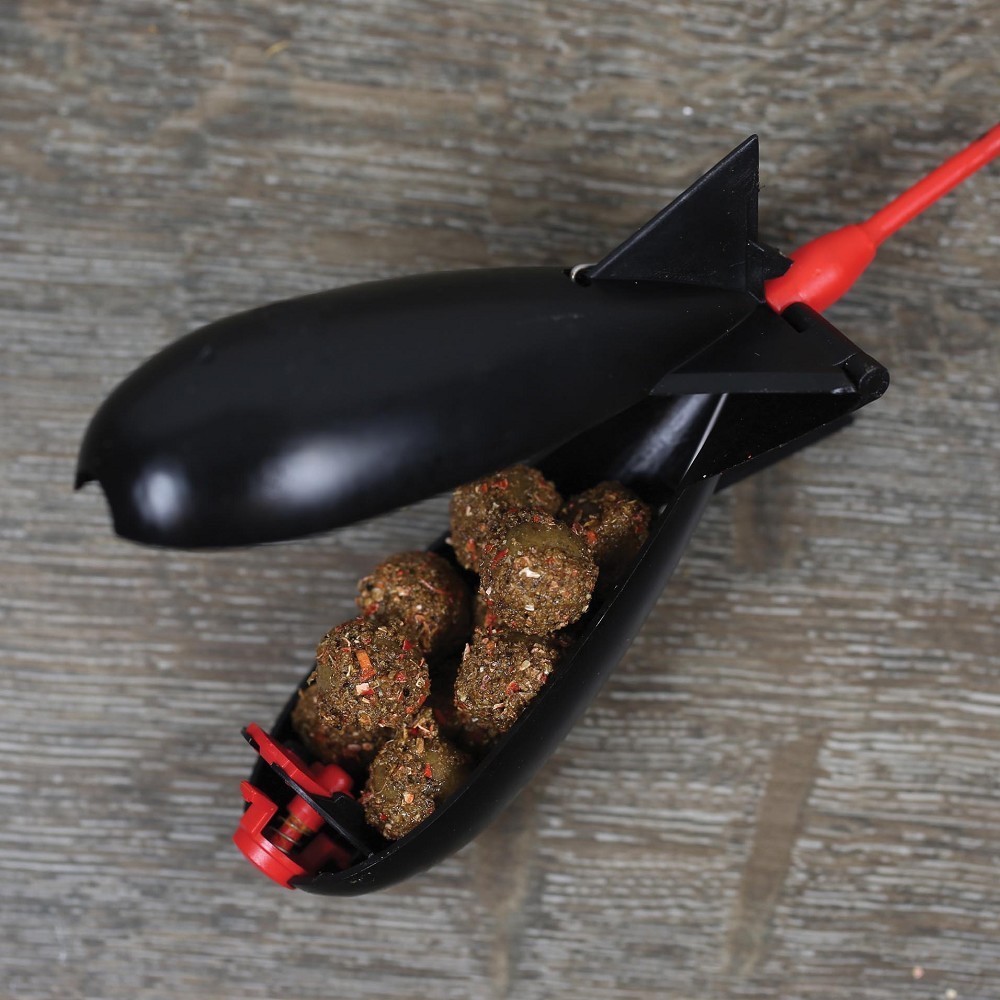 5. Spomb, 'pult, in a solid PVA bag - deadly with all methods. But if you want to fish one on the Hair, then mesh a hookbait with some tights with the crayfish meal encased inside.
How to mesh-up
1. Place your boilie tightly within some thin ladies tights.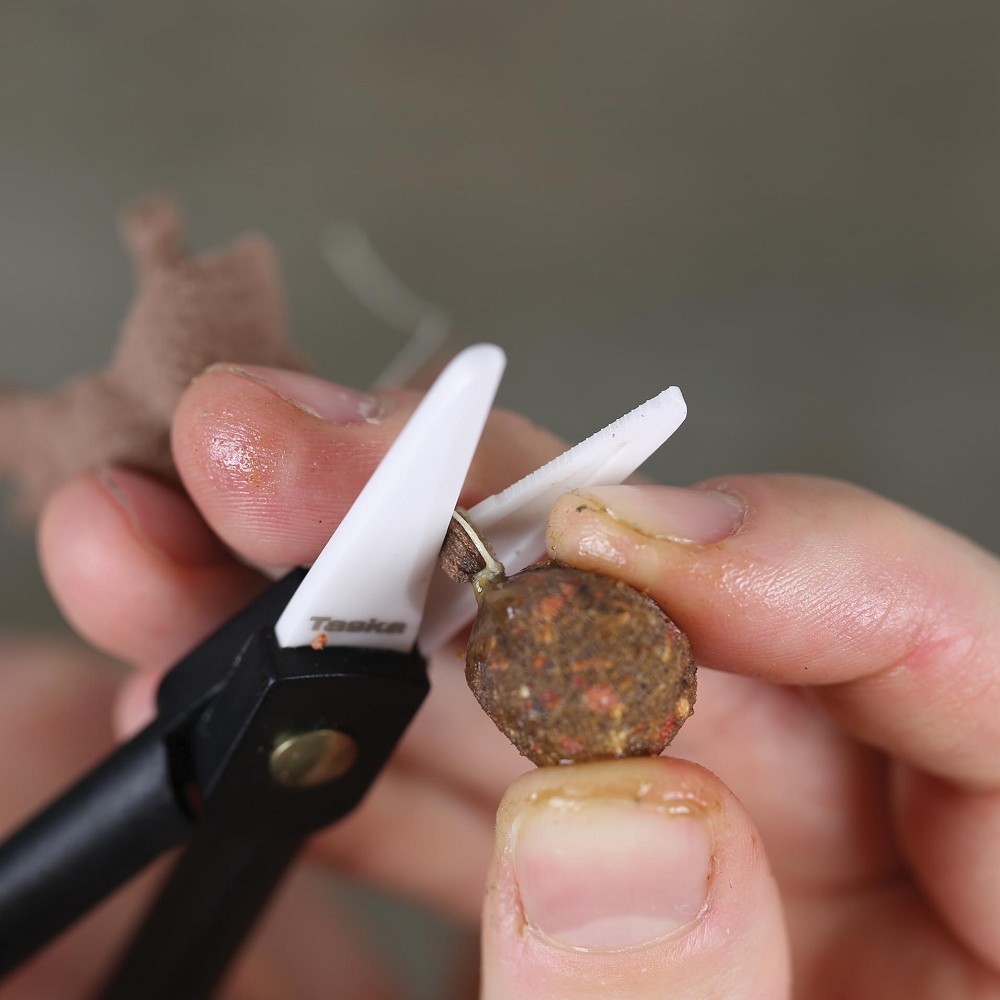 2. Twist the mesh to keep it tight and secure with some bait floss and a Slip Knot.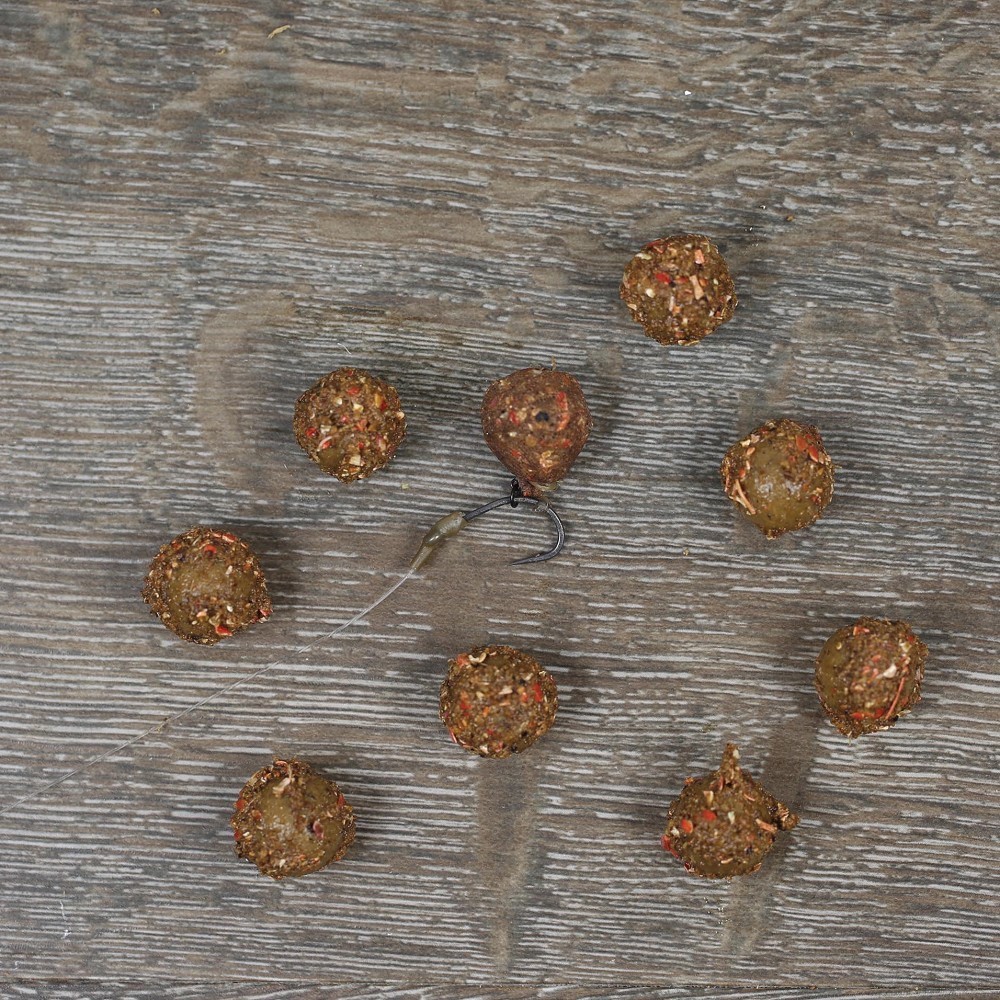 3. Pull the knot down really tight, trim and blob with a lighter.