How to make uber spicy hempseed
Standard ready-to-use hempseed is soooo 2004!
Standard ready-to-use hempseed is soooo 2004! What you need is freshly prepared, super spicy hemp, just like this stuff. Okay, it does require a bit more effect (but then doesn't everything that's better than "average"?) but the end result is much more appealing to the carp. It just oozes flavour and attraction, and here's how you cook it up…
What you need:
Uncooked Hempseed
CC Moore Hot Chorizo
CC Moore Chilli Powder
Bait bucket
Stove/saucepan
1. Start off by adding dry, uncooked hemp to a bucket and fill with water until it's completely covered.
2. Leave it to soak for a minimum of 24hrs.
3. Once soaked, pour into a boiler/saucepan and boil for approximately 30 minutes until it splits.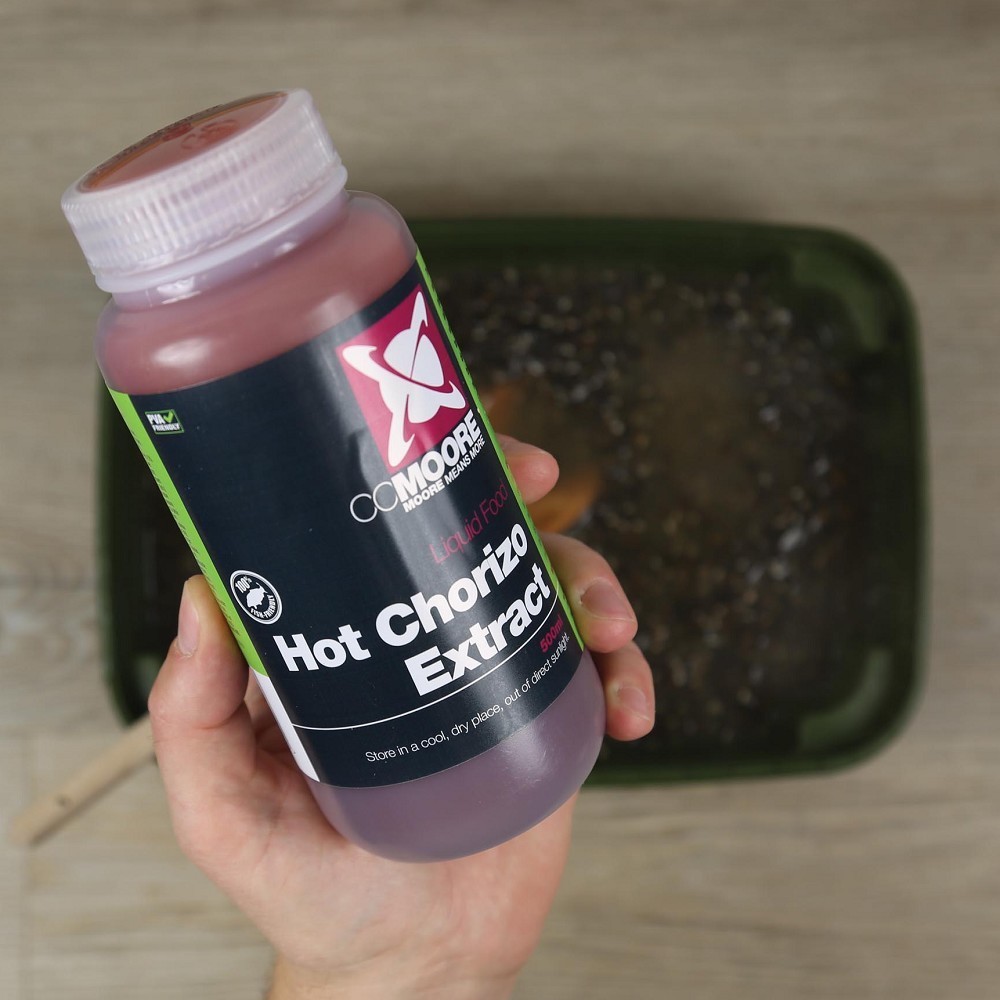 4. Allow to cool before adding to a bait bucket. Now to turn up the heat! First off, add a healthy glug of CC Moore Hot Chorizo.

5. And follow this with a good dusting of their Chilli Powder.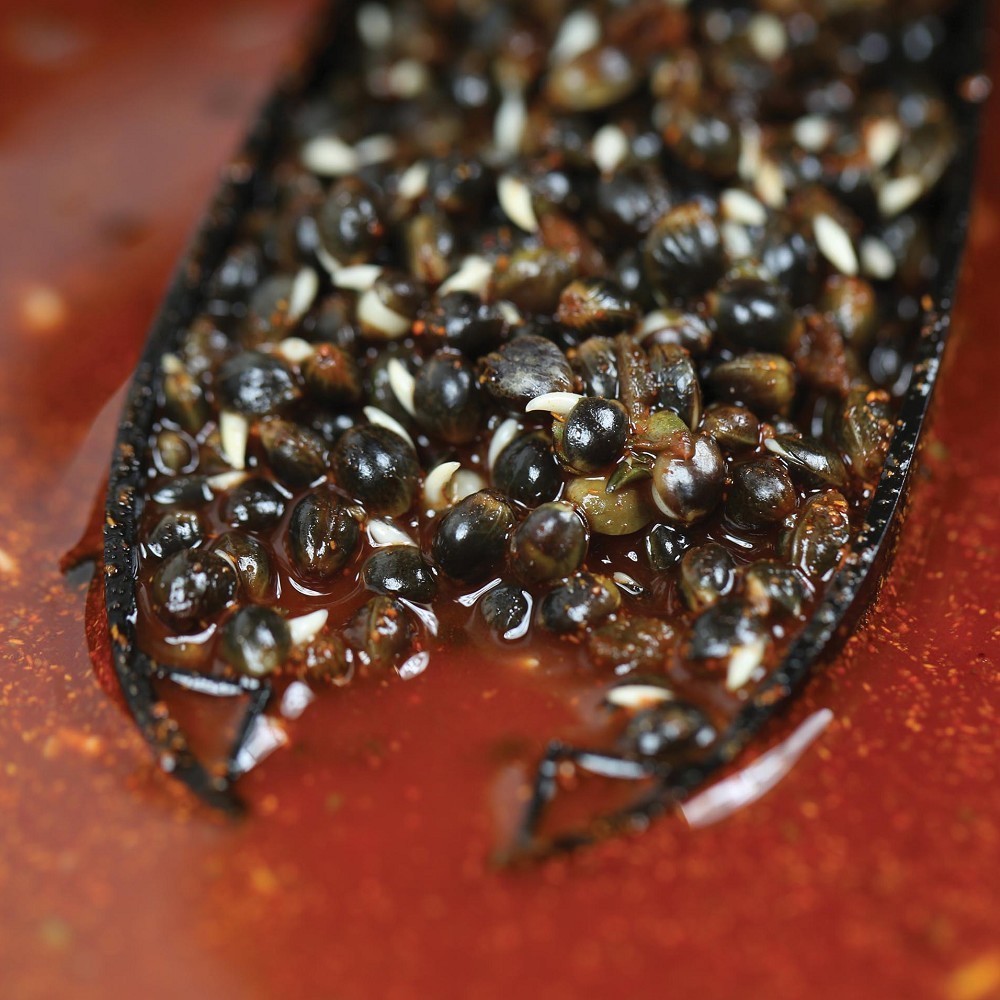 6. Finally, add to freezer bags for storage and if needed, freeze for a later date.