MONSTERS OF RIVER AND ROCK : Part 1
In the first instalment of an entertaining two-part interview, our resident heavy metal fan, Robert Bell poses the questions as we catch up with Adrian to talk about his life offstage and on the bank…
CARPology: To begin with then, your book Monsters of River & Rock has just just been published. What, after all these years of fishing, made you put pen to paper?
Adrian Smith: "Good question! Around 20 years ago, when we were recording Brave New World, I made some notes about my fishing experiences at the Lake Of Suresnes in the Bois de Boulogne in Paris, the water being near the studio. I thought it was kind of interesting how I was recording an album during the day and then going over there at night to catch a few carp. I wrote everything up when I got back and was going to send it off to a magazine. I didn't bother in the end and it all laid in my drawer. Then, a couple of years ago as I sat chatting with friends, telling stories and talking about my fishing, they suggested that I write a book, so there you go! I started by writing test chapters and sent them off to a few publishers; Penguin really liked it and so I cracked on."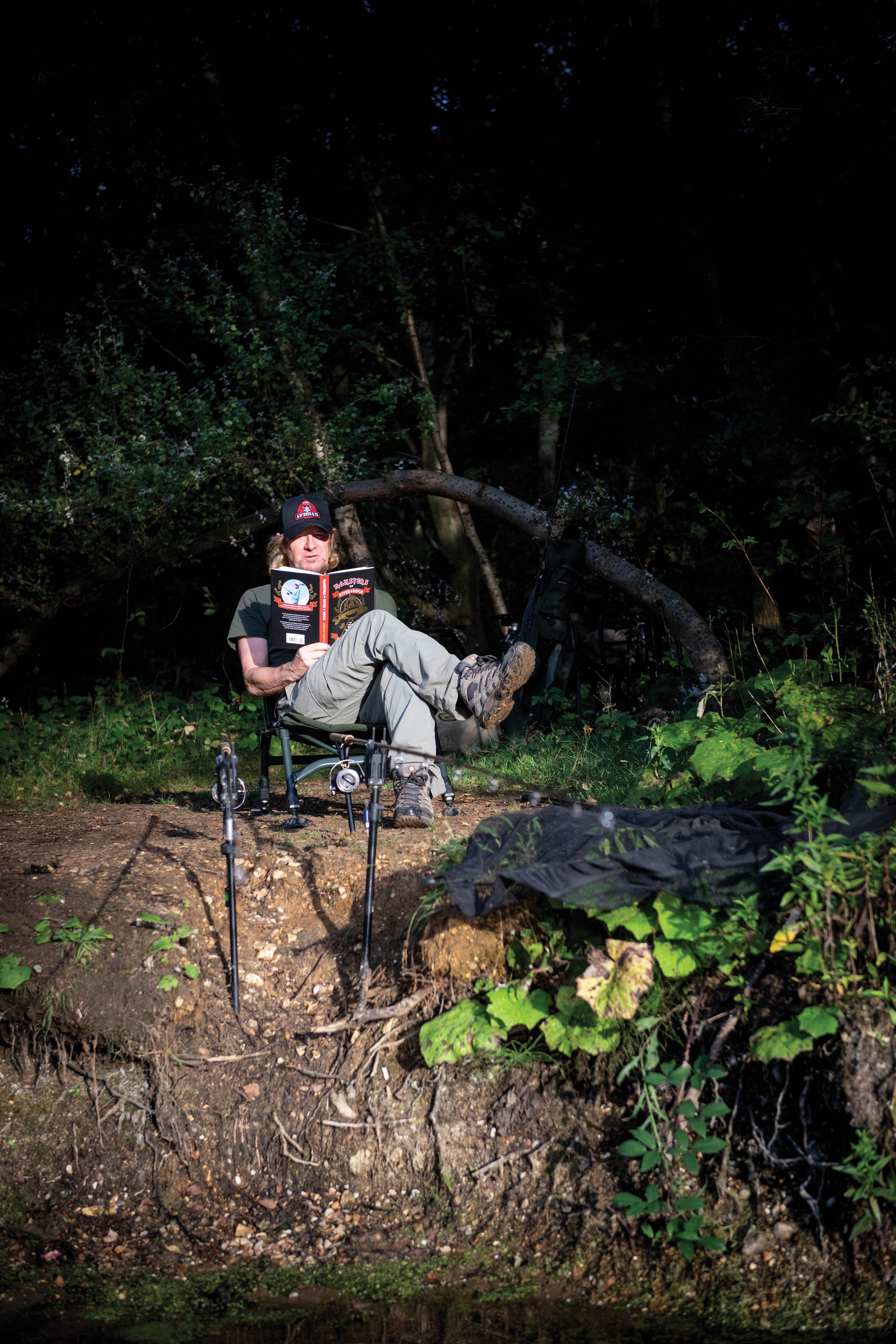 Is writing something that you enjoy? You're a great songwriter obviously - 'Wasted Years', what a tune! What I'm getting at is, did you enjoy writing the book, and do you have any other projects on the boil?

"I did enjoy writing the book, yes… trawling through all the memories, back to when I was growing up and had started to get into fishing. I was going out with my dad, visiting the semi-polluted waters of the River Lea down in London, and venturing to more exotic locations… the Hertfordshire pits! We used to fish one that's now called The Banjo. Back then it had just been excavated and was controlled by Stansted Abbotts Angling Society and Dad and I were members. I had all these memories. I found it almost therapeutic going back and digging over all that old stuff. At the moment, I don't have any ideas for another book, but I did enjoy working on this one. I do like writing, so if this one goes okay, hopefully I'll find opportunity to do a second."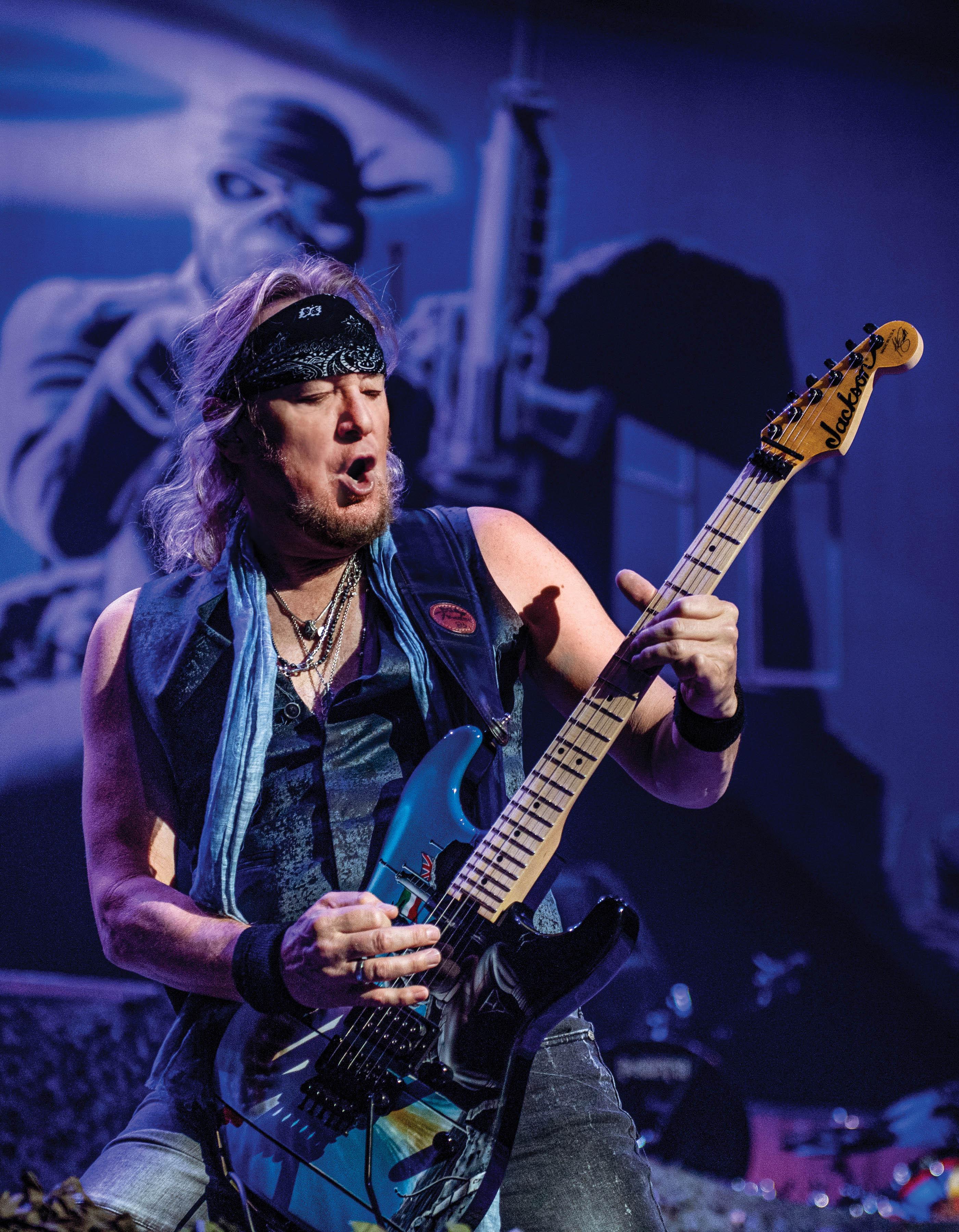 Let's talk about some of the book's content. You grew up in East London and started fishing as a young kid, as many of us did. What are your earliest memories? Have you revisited any of the places you fished as a youngster, and if so, have they changed much?
"I grew up in Clapton, East London, E5. The River Lea wasn't too far away from us, and as I say in the book, you could smell it on a hot day, the pollution being that bad. Above Tottenham though, the water was cleaner. My dad used to take me up there, and Tottenham Locks was where I first fished. I used to catch gudgeon by the bucketload, but Dad used to wait it out, fishing with hempseed for roach with a big old-fashioned bamboo pole.
"We also used to fish the Grand Union Canal at Cambridge Heath, on the gasworks stretch. It was as grim as it sounds, but there were some beautiful fish there. The water was really clear and I remember how vivid the colours on the perch were. My dad, of course, used to catch roach there, and the odd bream. He also liked to fish the canal as there was a pub on the way back to where we parked the car. Quite often, he would disappear inside, and I'd sit on the step with my packet of crisps and lemonade. He'd have a couple of pints, and then I'd hear this singing… Dad would be up on stage belting out Perry Como and Frank Sinatra songs. The piano would be going and he'd be having a right old time in there. Sometimes I'd creep inside, sit quietly in a corner and watch him sing… I suppose I learned and followed on from my dad. He'd play harmonica and accordion, and he liked the banjo. Unfortunately, he damaged his hand at work and then couldn't play, but he still liked to sing. My mother was a violinist and used to read music, so I had quite a lot of encouragement, growing up in such a musical family.
"As far as going back and revisiting the places I used to fish when I was a kid, I don't know what they're like now, but I'm sure they've changed for the better. The river in Clapton is actually fishable now, and they have matches there. In the early '80s I did fish it a couple of times and I caught a few roach, right in Clapton itself. It was really nice, a change from my childhood when it was so horribly polluted. As a matter of fact, I was watching a YouTube video the other day that featured a guy that fishes the Lea at Hackney Marshes, and there were carp in the river. Fifty years ago fishing it was unthinkable, let alone seeing any carp in there… to have fish in there at all now is pretty amazing.
"On the other side of the Lea we had the Walthamstow reservoirs, but they were almost no-go areas, especially for under-16s! I think if you were a senior angler you could fish there, but there was very limited access. I don't think there were carp in there, but there were some big roach and bream - I used to dream of fishing those reservoirs. I did go back fairly recently and I caught some big bream and a few carp… it was great to go back and finally fish them!"
You're now an accomplished angler across many disciplines, both freshwater and salt, and this comes across in the book. What freshwater species is, or are your favourite(s) to target?
"That's a difficult one as I kind of think of myself as an all-rounder. I've gone through phases where I fished only for chub. (Chuckles) I got back into fishing in the early '90s. I'd had a break from it for about 10 years when I was concentrating on the band, but when I returned, I got into quiver-tipping for chub in a big way, and then it was barbel. Then I discovered bite alarms when I took my son fishing… I'd set up a rod on a bite alarm so I could help him sort out his tangles whilst giving him a bit of coaching.
"Then I got into carp fishing and joined a local syndicate: Croxley. That's where I've done most of my carp fishing over the years and I got quite into it, not so much long sessions at first, just days, when you could still catch them. I had a few twenties - commons mostly - and in the Croxley pit the fish grew very well, to huge sizes in fact. I went on to have three forties from there. Croxley doesn't feature too much in the book as it has a publicity ban, but most of my carp fishing in the UK has been there.
"I also fished a few day-ticket lakes. Farlows is very close to me and holds some nice carp, but I haven't spent all that much time there. I was lucky enough to fish Fox Mere with Spug, and had some nice fish out of there too. I've done quite a bit of fishing abroad and have carp-fished the Ebro for instance. I love it down there, especially in the winter. When it's frozen in the UK, you can go down there and you've got a chance of catching a few nice fish. My brother's had mid-forties… I enjoyed that. I've also been to Extremadura… didn't catch anything and froze on the bank, but we had a great laugh, my brother and me. You couldn't fish at night, so we just bivvied up on the bank. You're also not allowed to have doors on your bivvy, so despite the freezing cold, the bivvies were wide open - fortunately, we had a couple of sleeping bags. You'd get up in the morning and the landing net would be frozen to the bank, and like I said, we never had a bite.
"I've also done a few trips to France, to some commercial fisheries and a stretch of the River Loire and its tributaries. That was good fun too… tracking down the carp ourselves before fishing for them. We didn't get anything big, but it was good fun and we drank some nice wine! Once, on a weekend off from recording in Paris, I was lucky enough to get up to Abbey Lakes. I fished it on day tickets and managed to winkle a 40lb mirror!
"One of the good things about fishing abroad is the lack of other anglers. You can get out and find some really wild, un-fished waters, and the rivers in France are particularly quiet. I also lived in America for a time, in California for two or three months of the year during winter. There are loads of massive lakes - reservoirs really - and they're full of carp… only a couple of other guys and I fished for them. One, Wayne Boon, runs the American Carp Society, but he's actually from Manchester. We take quite a few trips out there. There have been fifties and sixties banked from some of those big lakes. There are miles and miles of shoreline though, and the lakes can be 80ft deep, so they must hold some massive carp. With just a few anglers fishing for them though, these huge fish will probably go uncaught. Wayne's had them up to about 33lb I believe. I've had them up to the high-twenties, which is great - all commons mostly.
"There are some weird rules in California: you're not allowed to pre-bait, or use Method feeders or anything like that. You're supposed to sit there in all those hundreds of square miles of water with a single grain of corn on a hook… you're not even supposed to use a Hair Rig, as they consider that unsporting… how about that! Fortunately though, it's pretty quiet over there, so you can kind of get away with it. The potential is massive, but there are a lot of small fish too, as there's nothing really to keep them in check. There's nothing to prey on them once they get past, say 5lb. The resident American catfish aren't large enough to eat them, unlike on the Ebro, where they'll take them to 10 or 15 pounds - this is why the average size of the carp is quite large there, because the catfish eat the smaller ones.
"So America has a lot of potential, and I do a lot of carp fishing out there. I made a video about it called, funnily enough, California Carping. It's on my Instagram page, along with a couple of other videos: one on trout fishing and another one on carp fishing on the Mississippi that I did when we were on tour. There's also Carp Fishing in Chicago, which is really good, filmed at the lake there and on the canals… and there's one about bonefish as well. Check them out on my Instagram account as I say.
"Sometimes I like to have a go for perch or big roach, or occasionally, pike - they're quite interesting - and, of course, tench. For about ten years, I was obsessed with tench. I think they're probably the fish I was into most, wanting to catch one in double-figures, and that's what the story in the book covers. Along the way I caught bream to over 13lb, and carp. I always set up on the heavy side. You're fishing these pits and most of them are carp syndicates, so the tench are kind of secondary, but you've got to rig up for the possibility of catching a big carp, so fishing with 1.75lb test curve rods. Method feeders are usual, with small boilies, and 10 or 12lb straight-through. I've landed a carp of just over 40lb without too much problem, and yet you still get a battle out of 6lb or 8lb tench. When you think about it, it wasn't that long ago that carp specialists were using the same sort of gear. I'm usually fishing at 30 or 40 yards, or 60 maximum, and you can quite comfortably cast that distance. You can bait accurately too… just keep everything
nice and tight."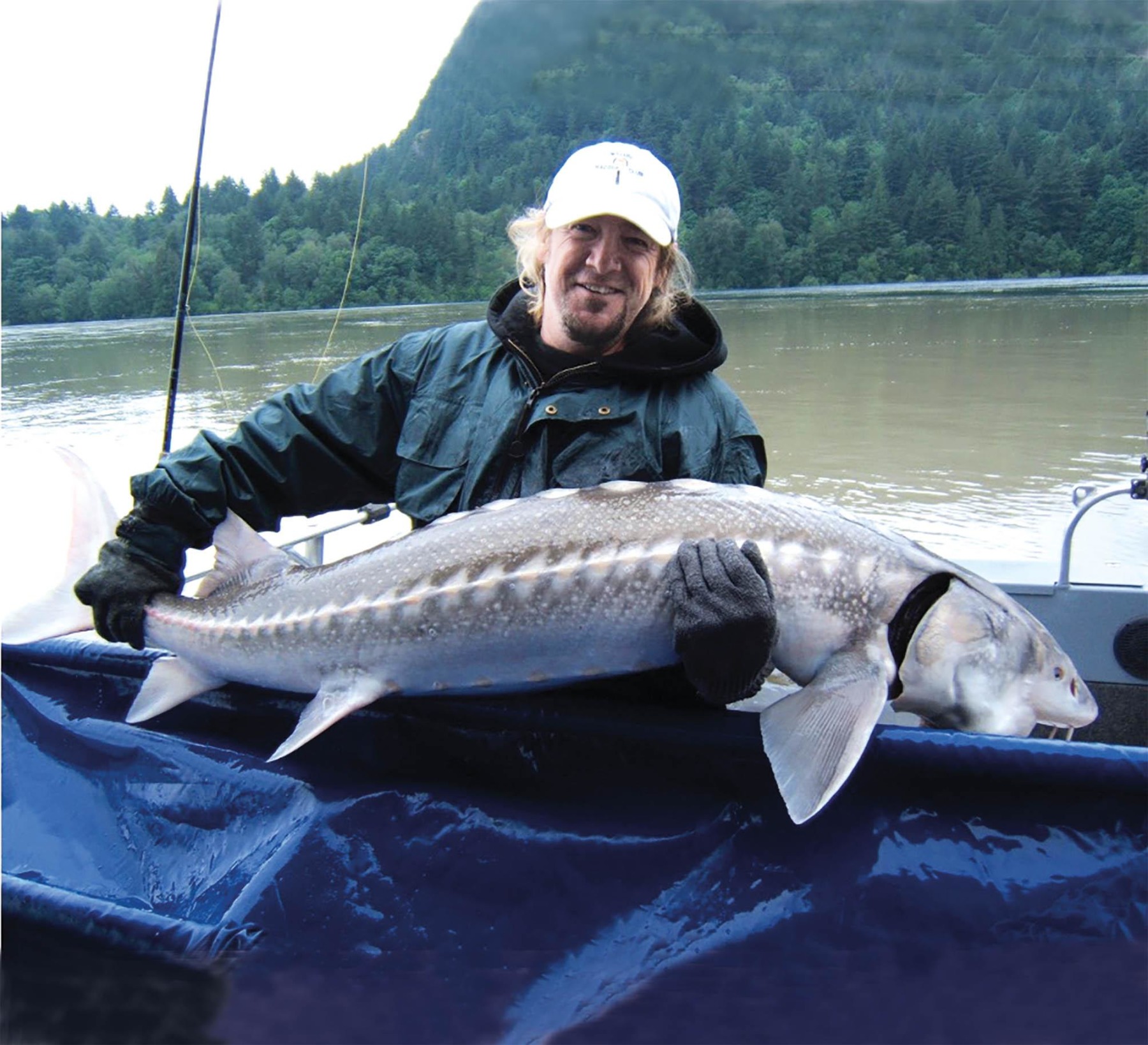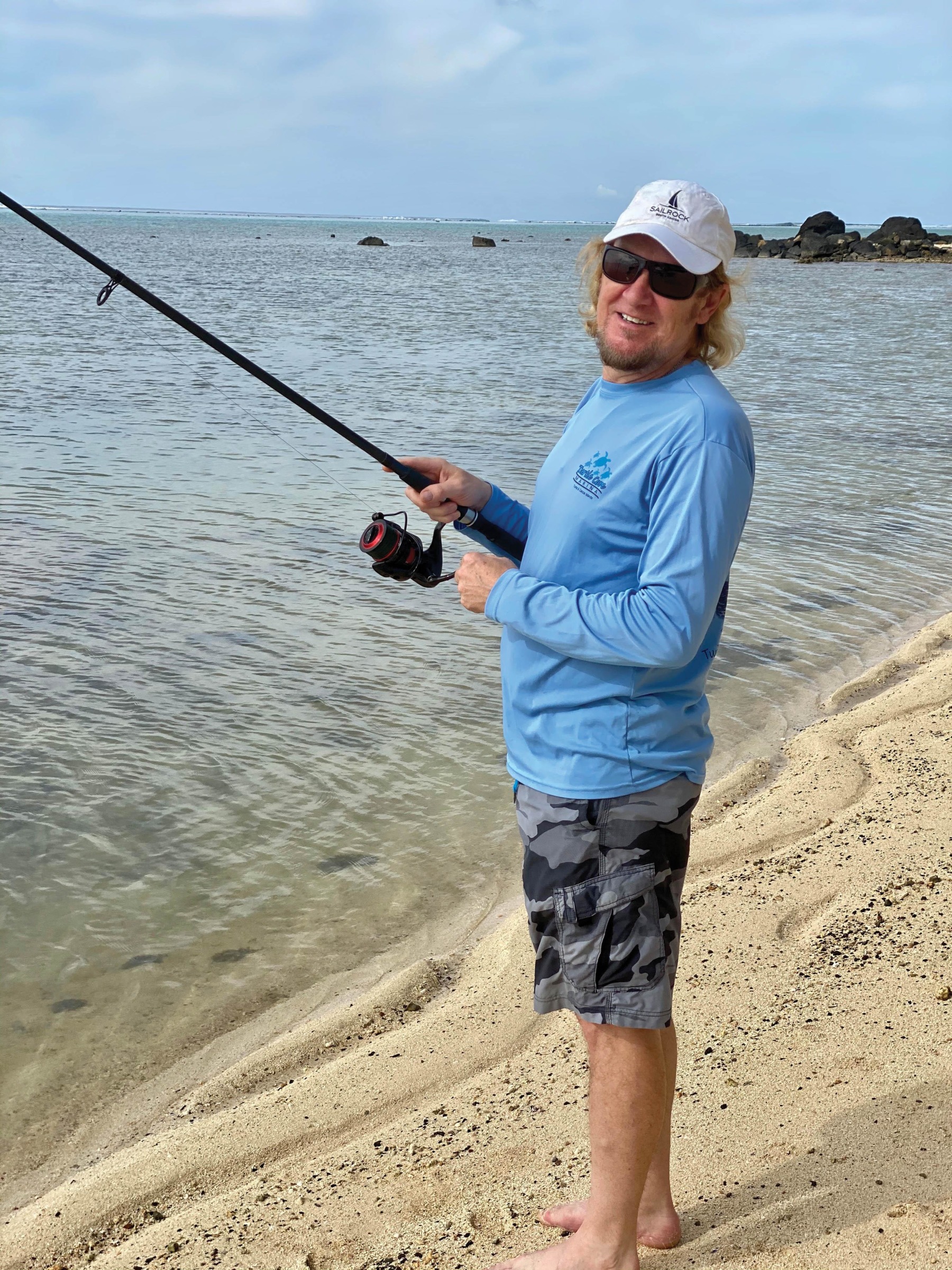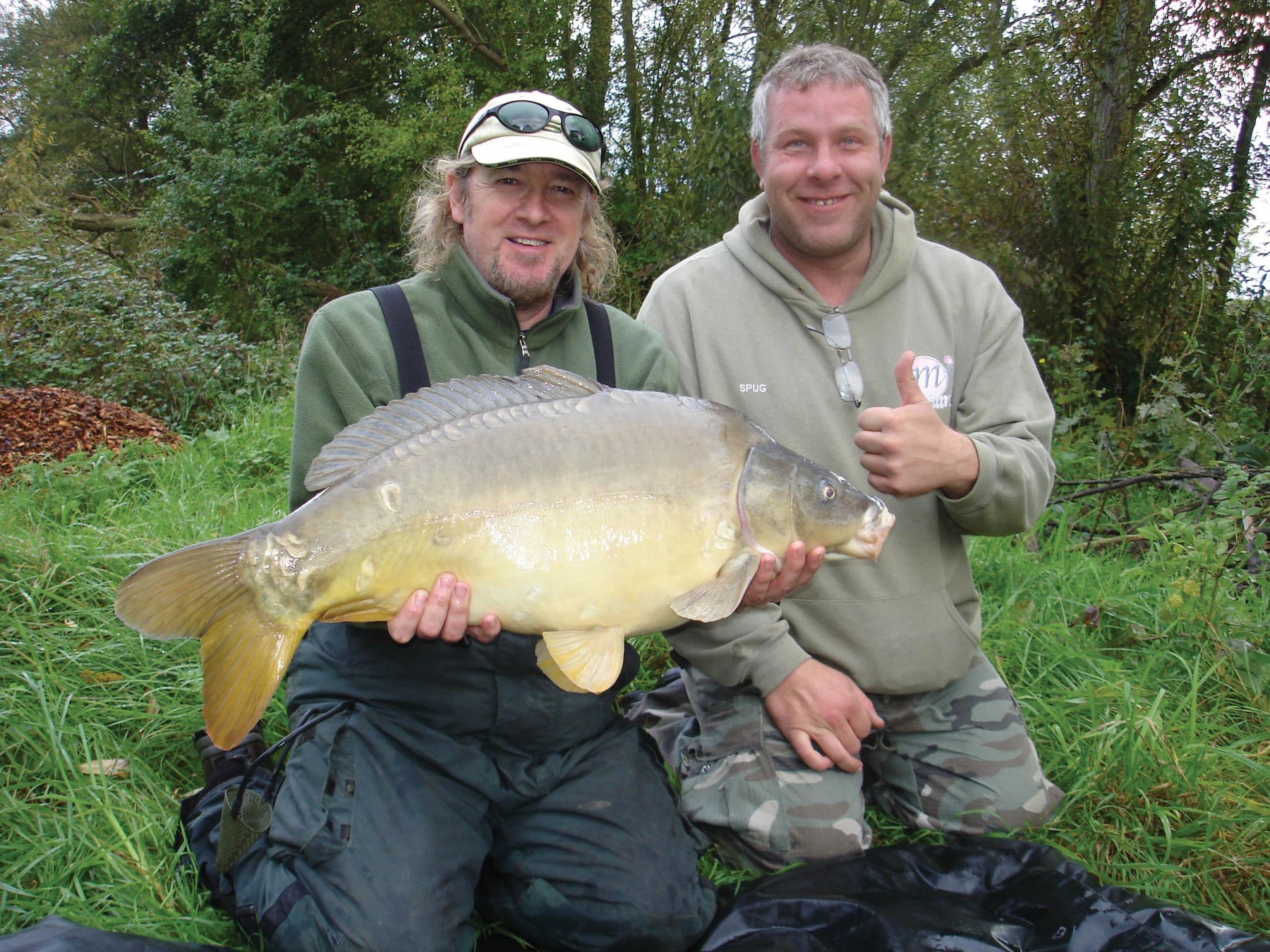 Tench fishing is very close to your heart, but Iron Maiden seem to tour in May most years. Is this just a bit frustrating, knowing that the tench are at their biggest weights at that time of year?
"Tench fishing's definitely close to my heart, yes. I spent ten years trying to get a double and some of my fondest memories are of fishing for them with my dad. We used to go to a place called Whipps Cross Hollow Ponds. There were plenty of tench in there, and if you caught one of three pounds or so, you were doing well. Obviously they've increased in size, and I find it very interesting that with double-figure tench, whilst you see them in the angling press every week, they're still pretty rare, and you have to be quite lucky and pretty dedicated in your pursuit of them to catch one, so I thought it was a worthwhile target. The trouble was, it proved very difficult, because as you say, the best time for tench is the spring when they're at their heaviest, and indeed hungriest, just when we'd be getting ready to tour. We usually tour in the summer, so have to rehearse through May. I have to practise and work out ahead of rehearsals too, so fishing takes a bit of a back seat. I have though, managed to fit in a few sessions and last year I finally got my big tench. Touring with the band made it very difficult, but that's my job, so it takes priority - unfortunately!" (Laughs)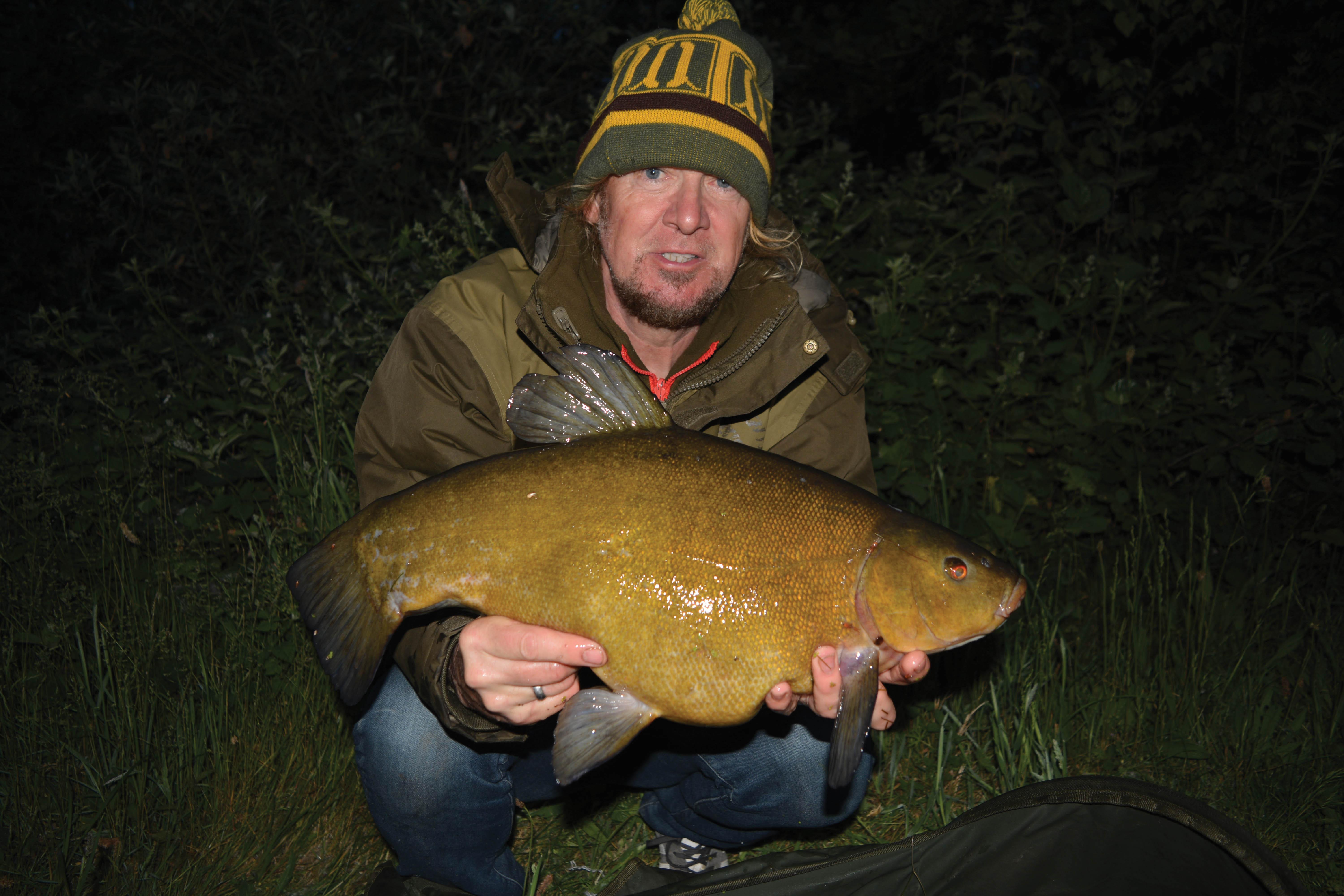 Your fish of a lifetime, a fish over the magical 10lb mark was a target that took over ten years to achieve. Without spoiling the chapter in your book, talk us through that session; it must have been quite emotional to bank such an immense fish after all that time and effort…?
"A fish of a lifetime indeed: a 10lb 8oz tench. We'd had a few weeks off before we began rehearsing for last year's American tour: Legacy of the Beast. It was around mid-May and ideal for the tench. I went to the British Carp Study Group's Korda Lake in the Colne Valley. I'm a member and the water has always been noted for its big tench, as well as its carp. I'd got a good time slot and I was determined to give it a go. I decided to do a three-night session in one of the swims that has a record of producing good hits of big tench. The prevailing wind comes into that bank and the swim has a couple of gravel bars: one at 20 to 30 yards and one at about 60. I fished all three rods on the farthest bar: one on the top and a couple over the back. I had worms on all three, as they were the going bait at that time of year. I baited up with loads of casters, dead maggots and a dark groundbait. I thought that maybe the big old wary fish in the pit would spook from light-coloured groundbait, so used a really dark fishmeal with the casters. I added dead maggots, a few pellets and a few chopped worms. I had only one bite, on the second morning, and not particularly early. It was sunny, and perfect for tench…
"One of the far rods fished over the back of the bar trundled off around ten-thirty and I pulled into the fish. I felt this heavy weight, but it came in reasonably easily until it reached the deep margins. There it started banging its head, so I dared to think, or rather hope, that it might be a tench. The water's very clear and as it twisted and turned, I could this big tench, way down in the water with my heart beating faster and faster. As I drew it over the net, l let out… well, that's in the book. I was pleased, put it that way! It looked almost unreal. A double-figure tench is a big fish, and when you catch a specimen of any species, they look a little out of the ordinary… it was one of my best-ever fishing moments."
You caught your first carp fishing in Wisconsin, whilst on The Number of the Beast tour with the Scorpions (I did chuckle at the thought of Klaus and Rudolf standing behind you in their leather trousers). This obviously sparked your addiction to carp fishing and you've since caught fish to over 40lb in the UK. Talk us through catching your first 40lb carp…
"When I was a kid, carp were very rare - considered uncatchable almost. I never had one, and I fished up until I was about 15 years old, and from a very young age. I stopped when I got into music. For about another 10 years I didn't really pick up a rod. I took it up again after joining Iron Maiden, when we were on tour in the USA. We were promoting our Number of the Beast album and touring with the Scorpions. We were staying at a hotel in Alpine Valley. Stevie Ray Vaughan sadly died in a helicopter crash near East Troy close by, a couple of years before. Anyway, Clive, the drummer, was also a keen angler, and he and I had a look around the hotel grounds. We noticed a creek running down to the bottom of the property, and it looked really nice, with its deep walls and eddies. We asked the lady on Reception if we could fish in it and she said, 'Yeah sure, but I don't know that you'd want to, there's only a few big ol' dirty carp in there!'
"Clive and I looked at each other and our eyes widened! Off we went to the local department store and we bought a couple of cheap rods from the sports section - you could buy AK47s and all sorts in this department store! We returned with these silly little bass rods and spools of 20lb line.
"I was using hamburger or hotdog meat for bait if I remember rightly. It was a boiling hot day and I had my first carp, a common of between 10 and 12lb and an absolute clonker… a lovely fish! As I was playing it, I noticed a couple of the guys from the Scorpions standing behind me, completely mystified as to what I was doing.
'Are you going to eat them or something?' one said.
'No, I'm just fishing for something to do…'
"I love the Scorpions; they're a great band and back then they were really living the life. They were dressed permanently in their stage gear, so I had these two guys behind me, both in leather trousers, watching me land this carp… I'll always remember that. I have a photo of it somewhere, but I can't find it. It's a shame as I'd have loved to have included it in the book. That's the story of my first carp.
"I didn't really start carp fishing properly until the '90s. I'd taken a break in my music career and thought that I'd give carp fishing a try. About 10 years ago, after I'd met Spug, we had a few sessions and it sort of rekindled my interest in the species. I then started getting into doing really long sessions - although you're limited to 48hrs at Croxley. I put all my energy into it. I got on some good bait, Cell I think. A lot of anglers on the lake were using it at the time. I brushed up on my rigs and started using the Korda Longshank hooks with a little kicker on the top and a bit of silicone on the bend, and the set-up was very effective. I had confidence in it as someone quite well known had showed it to me. If you've got the confidence, have good bait and the fish are there, you've got half a chance, and I started to catch a lot of carp. I caught more than I'd done during the previous 10 years and I managed to bank a forty… that was in the middle of the night. I don't usually fish at night as I don't enjoy being woken from a deep sleep. I like to sleep on the bank, but I like to bait up before I go to sleep and cast out at first light. On this occasion though, I'd left it out. It was my last night there and I was just hedging my bets. It roared off at about 4 a.m. in the pitch black and I think it was a 41lb common… it was incredible. What a buzz that is! I'd had never have dreamt of catching a 40lb carp when I was a kid - I think the record was Dick Walker's fish of 44lb… amazing!"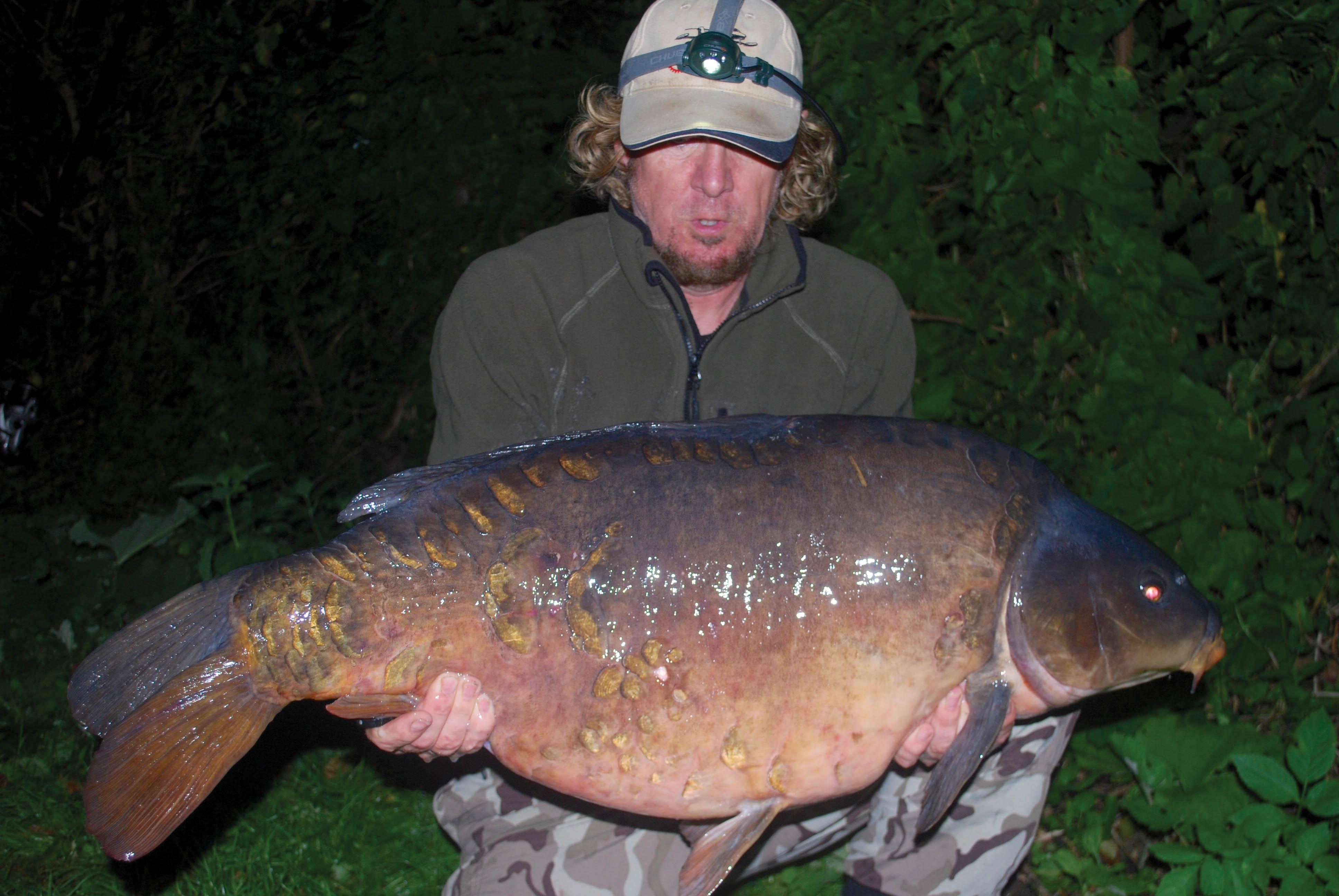 What are your carp-fishing aspirations? Do you have a desire to catch a UK fifty, or perhaps even bigger?
"Yeah, I still enjoy catching carp. I don't particularly enjoy overnight sessions anymore though. I find them very draining and more of a young man's game I think…staying up two or three nights on the bank in a row. I prefer to fish during daylight hours, early mornings perhaps, or at twilight and into the first few hours of dark. I think you can still catch them at these times; you just have to be a little more cagey. I admire people like Dave Lane and Terry Hearn, given the time and energy they put into chasing incredible fish around the pits. That to me though, borders on hard work, so to catch a UK fifty, well, that'd take some doing and I don't know if I'm up for that kind of challenge. It'd be quite exciting though, so you never know…"
We'll rejoin Adrian next month as he recalls more memorable captures and talks about his favourite venues. He'll also give an insight as to which other rockstars are also partial to a bit of fishing…
---