Solid and ready for action
Keeping it solid has more benefits than you might think…
Adding solid PVA bags to your armoury can vastly improve your catch rates and keep those bobbins moving throughout your session. The main benefit is that your rig is presented over any lake bed at all times, whether it be weed, gravel, silt or clay. It's no hidden secret the amount of fish that this devastating method has accounted for over the years - and it's no different for young talent Luke Vardy…
The solid PVA bag itself comes in many different shapes and sizes. My preference being small and compact, mainly due to fishing at long distances where a small compact bag flies truer and further through the air, as opposed to a large bulky bag, which suits closer range fishing and allows you to build up a swim up quicker. To make the bags more aerodynamic, you simply fold the corners once it is tied up, the topside of the bag is tied with a 3 wrap - double overhand knot with PVA tape.
When fishing PVA bags I prefer that all the contents are of a small nature - combined with a Meltz perforated type bag you are then able to squeeze all the excess air out of the bag once it's made up. Items such as micro pellets and boilie crumb are perfect for this method. Once the bag is melted and dispersed onto the lake bed, small food items also hang around a lot longer once you've had a bite, therefore the spot is primed and ready for the next bite.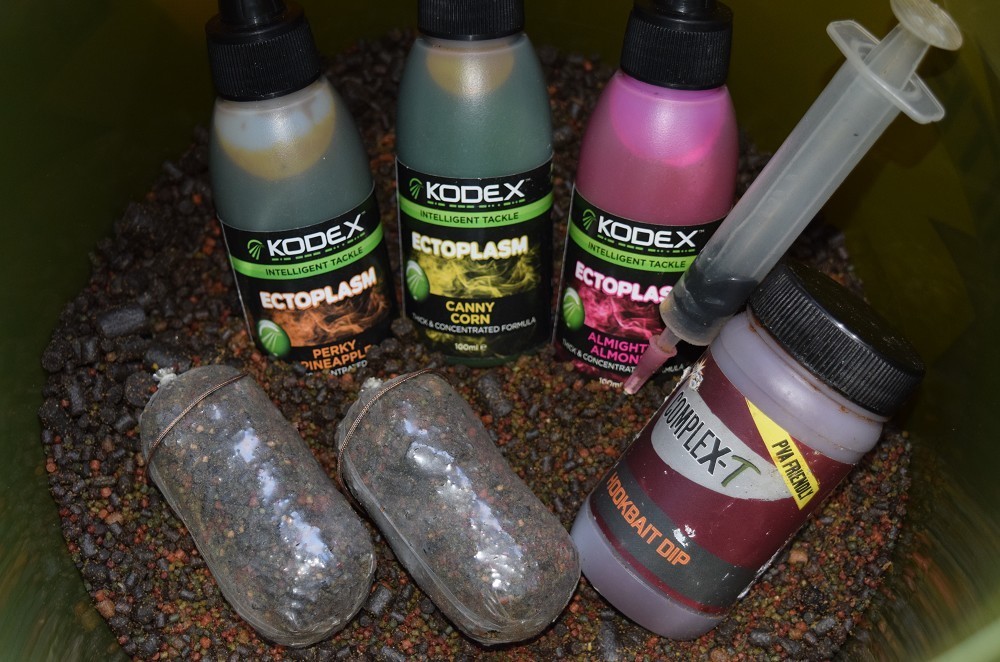 A very successful method to increase the attraction of the PVA bag is to inject them with liquid attractant/oils. This is made possible with the aid of a dead bait syringe, which offers a mess-free solution to filling your bags with goodness! Simply make up your bag and then pierce with the syringe and empty all the contents within the confines of the bag. When making the solid bags up in advance with oils and attractants, I would allow them at least 15 minutes rest time prior to casting them, so that the pellets and boilie crumb soak it up. This means that all the flavour will hold within the freebies and release attraction over a period of time, rather than washing off straight away. Another added bonus to fishing liquid attractants that are oil-based is that the lake surface will flatten off once a fish feeds or disturbs the bag, meaning that you can read what's happening within the swim from the confines of your bivvy.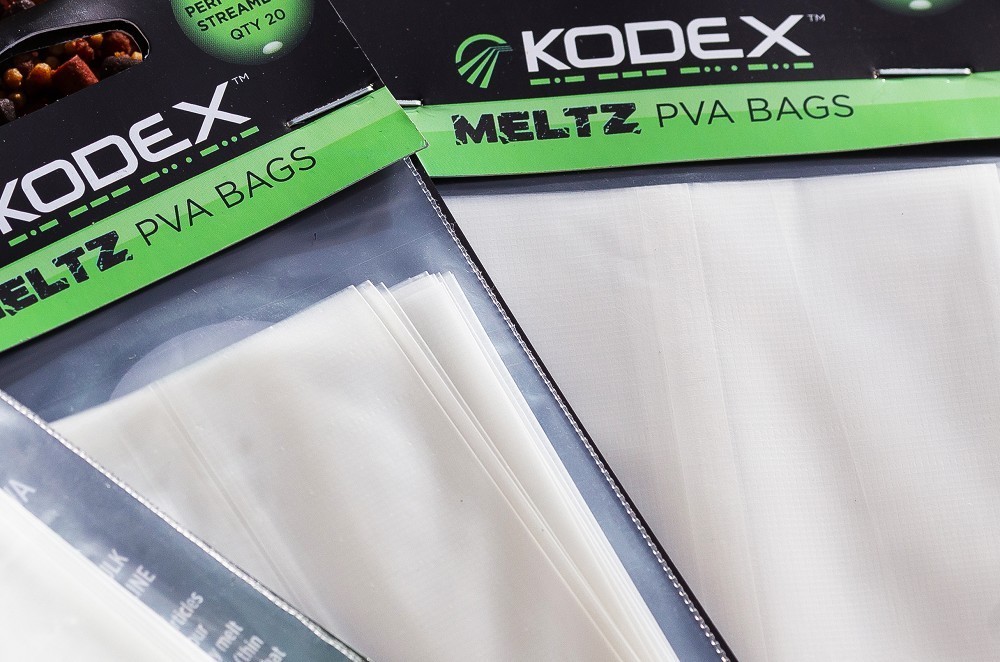 Inside my bags I use a very simple and effective rig that has served me well over the years. This is made up of Micro-Strip sinking coated hooklink, attached to a super-sharp GenomicMGP wide-gape size 6 hook. My standard rig length tends to be no longer than 4 inches, which enables the fish to feel the lead almost straight away once the hook is in place. I use balanced baits within my bags that settle on top of the loose feed, this would be a wafter or trimmed down pop-up.
Another main advantages to fishing solid PVA bags is the benefit of being able to cast them back out to the swim within minutes of landing a fish. This is made possible by creating a large loop within your mainline and having several pre-tied bags made up in advance. Once a fish is landed, it's the simple case of loop-to-looping on your new bag and casting. Several bags would be pre-tied in advance with 6inch lengths of Kodex flat-liner lead-core leader, with a spliced loop at the top. Simply pass the large mainline loop through your spliced loop on your lead-core, then place the bag through the large loop and pull down tight. Fishing close to islands and features becomes a lot easier due to not having to worry about an exposed hook length getting tangled on impact - more often than not you can clip the branches of Islands and still be fishing 100% effective due to the bag being tangle-proof and enclosed within itself.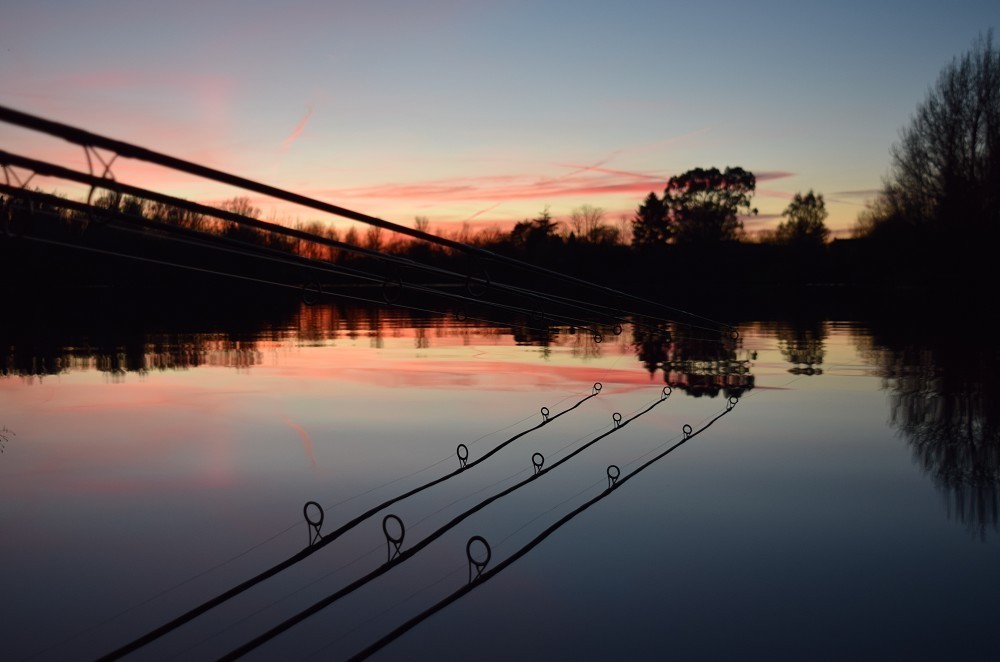 To summarise, when requiring an approach that will present effectively over all lake beds then look no further than a solid PVA bag. Experiment with different hook baits and bag contents to maximise your catches on your chosen venue. Being prepared with bags made in advance allows you to build up a hit of fish when they inhabit your swim and make most of the situation in front of you.
Luke Vardy