8 carping trends/terms we all use and how they began
Who came up with the term Chod? When did everyone start folding their reel handles?
Q. When did everyone start folding their reel handles?
A. From the winter of 1989 onwards. That was the time when Daiwa launched their first reel to feature a quick folding handle, the SS2600. Two years later, and what is arguably one of the most influential reel designs of all time, the Whisker SS3000, was launched and soon built up a huge following thanks to its larger size over the SS2600, but more importantly, it still featured (and still does) that quick fold-out handle.
And whilst the 'trend' is very much Marmite amongst anglers (Ian Chillcott: "What the hell is the point?! It's the equivalent of removing the steering wheel from your car, placing it on the passenger seat and only attaching it when needed. Ridiculous."), some manufacturers now even produce uber teeny buzzer bars so anglers can get their rods super close together.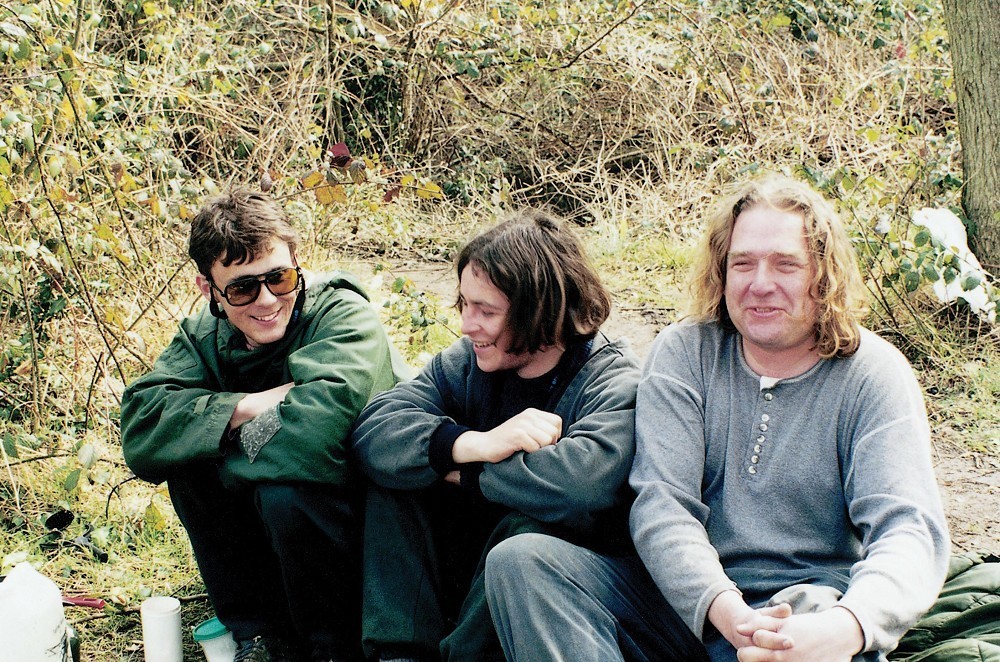 Q. Who came up with the term 'chod'?
A. The word 'chod', or 'choddy', is now an integral part of any carp angler's vocabulary. But who used it first and what does it actually mean? As Nigel Sharp told us back in issue 13 (April 2005) when he revealed the Chod Rig as we know it today, the term 'chod' is referring to anything from dead leaves and weed to fresh weed and silkweed… basically anything that's not a clean bottom.
So who came up with the term first then? Well, that honour goes to Big Carp editor, Rob Maylin, who at the time was fishing with Terry Hearn and referred to the bottom as being "a bit choddy".
Q. When did every start camoing their buckets up?
A. Ian Chillcott, CARPology's hardest-nosed columnist and big fish angler says: "The blame lies squarely at the fins of the now deceased but still legendary Black Mirror which resided in Colne Mere." And it was in fact Chilly, who in 1997 stole two spools of camo tape from the Army so Dave Lane could 'camo-up' all this fishing kit so he'd blend in and avoid getting caught by the warden.
As for its mainstream appeal, fast-forward five or so years to when Realtree was bursting onto the carp scene. The late Jan Porter had Wetlands pattern bed linen; Lee Jackson had a Hardwoods covered van; and Terry Hearn and Nick Helleur had everything from their bait buckets to their buzzer bars wrapped in this stuff: Camo Duck Tape. This non-reflection, very strong and will-adhere-to-most-surfaces tape was/is the stuff Tel and co. used all those years ago to make their kit look like plastic/metal bushes.
Q. How did Korda get so big?
A. As Damian Clarke, Operations Director of Korda told us during an interview in 2012: "It was the perfect storm". And by that he means how the following events all collided together: In 2003 Danny and Damo won the British Carp Championships; the Wide Gape hooks came out and shortly after that they had the Underwater films and Skyliner Spod. Move forward a handful of years and the next pivotal piece of the puzzle was their first Carp, Tackle, Tactics and Tips DVD - the first FREE DVD to hit the market. They were also the first company to employ a media manager, write content for their own website, and now have their own film production team who create the TV shows, Monster Carp and The Big Fish Off. Add in some exceptional products such as the Krusha and Heli Safe and you've got your answer right there.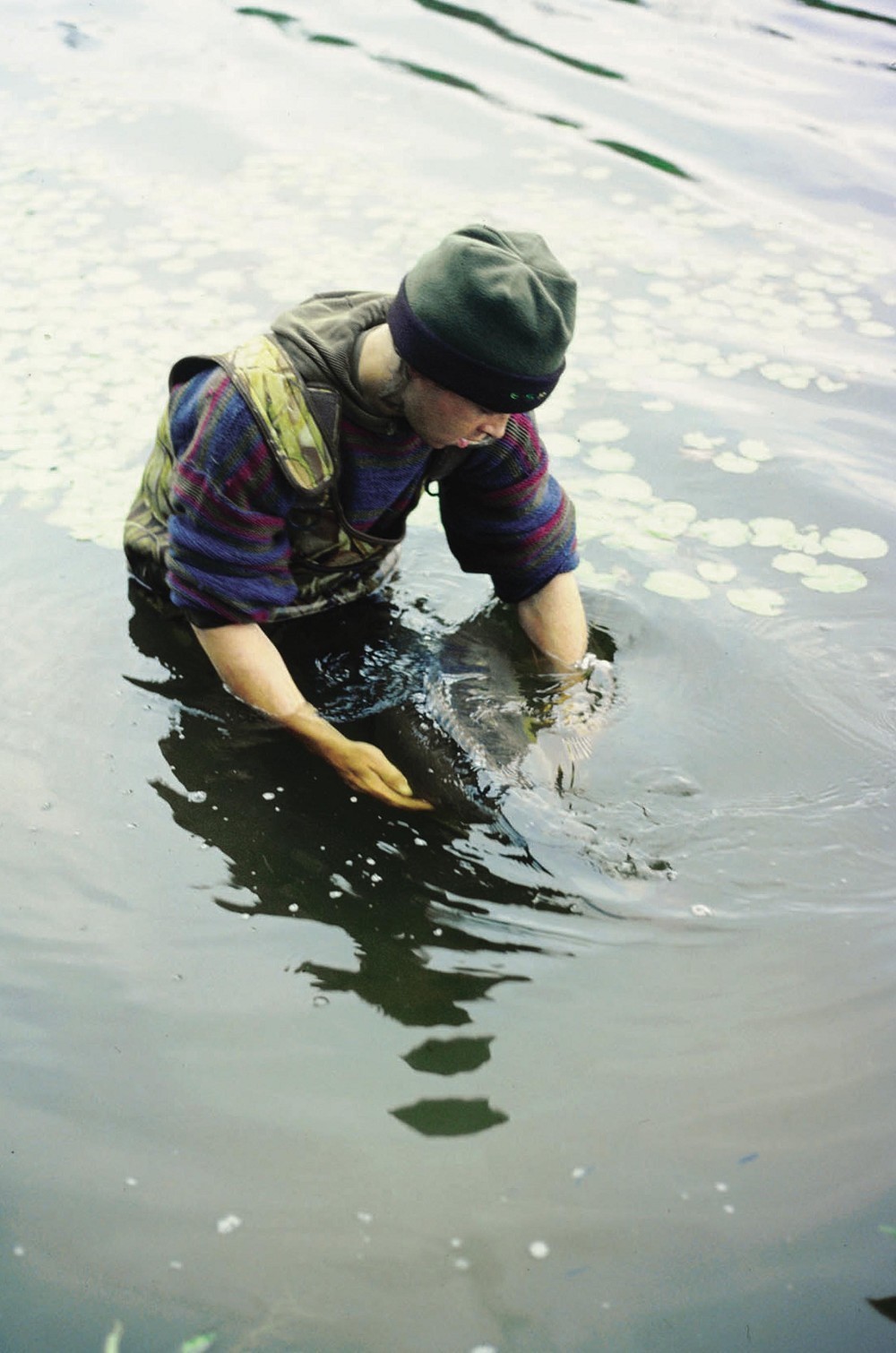 Q. Where did the term 'carpy' come from?
A. Contrary to what you're probably thinking, Mark Pitchers, aka Mr. Carpy, didn't come up with the term. And nor did Free Spirit with their range of 'Carpy' hats. It was actually introduced to our vocabs thanks to Terry Hearn's number plate: C4RPY. Since then there's been a website launched, carpy.co.uk; a couple of legal spats; a number of mugs produced; and Mark (along with Harry Charrington) even released a DVD earlier this year called 'In Pursuit Of Carpiness'.
Q. Who invented the Spomb?
A. The term 'game-changer' might have been coined for the Spomb. Almost overnight, it floored conventional competitors in the spod market and seven years on, nothing has broken its stranglehold. Why? Because it's both breathtakingly simple, yet supremely functional. Here is a product that genuinely improved our lives and now sells like hotcakes across the globe as a result, but who's to be credited for it?
His name is Brian Houghton and if you go to YouTube you'll find a video called 'Spomb Fishing: Using the new spod bomb 2010' (which has racked up almost 350K views) where Brian explains how he came up with it.
Now, whilst you may have already known that, what you may not know is Brian, a bit like James Dyson (of vacumm cleaner fame), approached a VERY large manufacture with his invention, with the plan to sell them the concept. They declined, saying it wasn't for them. Seven years later, and almost a million units sold, we're guessing Brian's now smiling all the way to the bank…
Q. When did all trophy catch shots start looking so dark and have blurred backgrounds?
A. "Rob Maylin's Big Carp mag back in the mid-late 90s," says CARPology regular and renowned photographer, Gaz Fareham. "There was a really distinctive look and feel to some of the shots in there, and looking back now, a few of the southern lads were already on the 50mm lenses back then and shooting on quality slide film and it showed. A lot of carp photography was pretty mediocre, but particularly the images of Tel, Nige and some of the other lads really stood out: lovely tones, dappled light, shallow focus stuff, it made me feel like I was there and more than anything conveyed a sense of atmosphere of the place."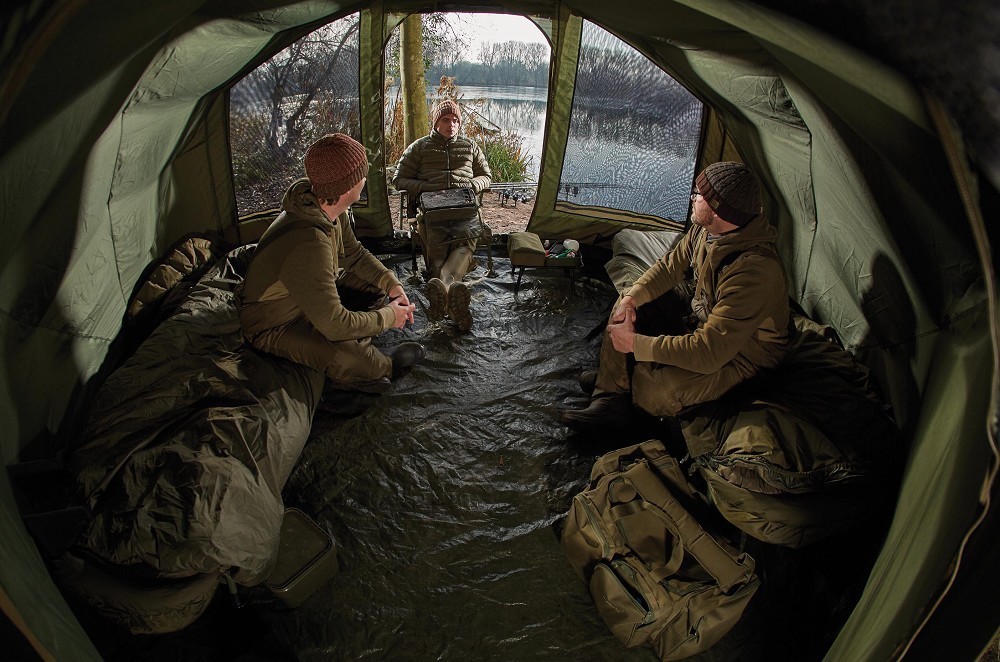 Q. When did bivvies become so big?
A. You're all set-up. Your double-size bedchair has its own mozzy mesh capsule, your two guest chairs sit in the front porch overlooking the lake, and you still have plenty of room for all all the cooking equipment. Heck, there's even a backdoor.
But how did the humble oval brolly or 'mushroom bivvy' turn into such behemoth-sized living quarters? The answer lies at the feet of the Rod Hutchinson brand, when during the opening ceremony of the 1998 World Carp Classic event they pulled off the ultimate publicity stunt by revealing their new super-sized bivvy with a Mini parked inside it (and they later replaced it with a double bed!).
That bivvy changed the face of bankside living comfort, and nowadays you have everything from the goliath JRC Quad 2G Continental which will house 6ft+ anglers to Trakker's new all-singing, all-dancing Superdome which features a world's first: twin inner capsules.