Avid XR Spod/Marker Reel
Avid's new spod/marker reel isn't just a hardy workhorse - it also delivers one of the fastest retrieves ever
1. CRANKING POWER
The XR Spod/Marker is almost without parallel when it comes to the speed of its retrieve. With a beefy 5.7-to-one gear ratio, this reel can haul in 1.38m of line with every turn of the handle. Not many reels can match that, and this capability will seriously reduce arm ache if you're a regular spodder.
2. BRAID READY
Hugging the XR's spool is a rubberised band onto which you can directly lay braided main line without fear of any slippage. This does away with the need for adding mono backing before laying on your braid. You could also tuck thicker line under this rubber band rather than tying a knot before you begin loading the spool.
3. BUILT TO LAST
This reel has a zinc-alloy drive gear and a stainless-steel main shaft, plus a brass pinion. That means its internals, which include four stainless-steel ball bearings, are more than up to the rigours of chucking and retrieving heavy bait rockets and marker setups.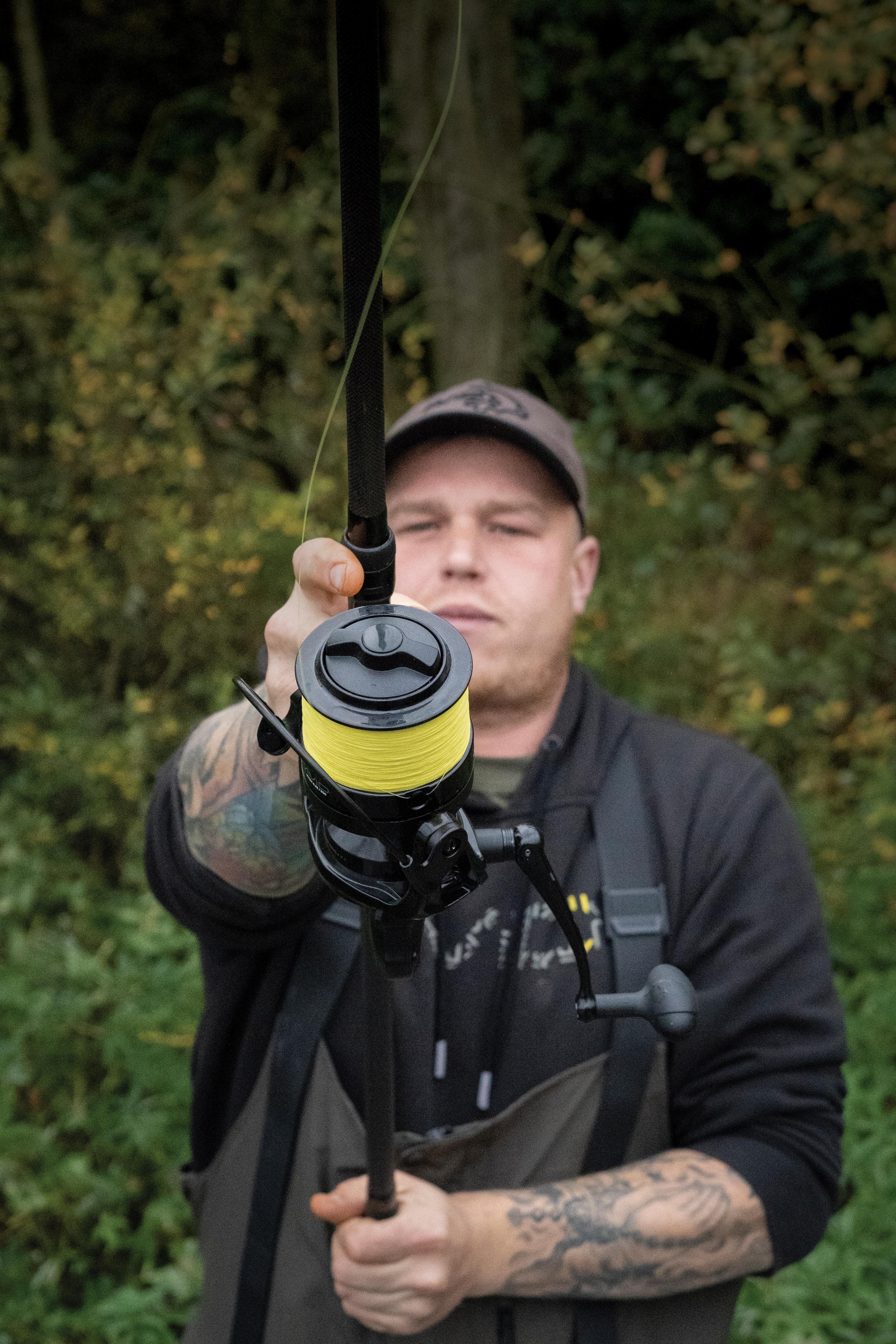 4. CAPABLE CAPACITY
Avid have designed this reel to accept 300m of 0.23mm braid, which is handy if you want to fill up with the company's Extremity Spod Braid, which has just that diameter and comes in 300m spools. You also get dual line clips on these reels, which is handy for accuracy.
5. LIGHTER THAN YOU'D THINK
Despite all these features and the bombproof build quality you demand from a spod and marker reel, this Avid churner isn't as hefty as many of its rivals. With a graphite rotor it weighs just 630g and although it has a large 100mm handle for easier cranking it has a compact body that's pleasing on the eye.