Carp Spirit Blax Pod
Carp Spirit's Blax pod makes light work of solid or uneven swims
We predict big things for Carp Spirit in 2020 as they increase their presence in the UK market with big-name anglers and quality products. Among those products - of which there are literally hundreds to choose from - is the Blax Rod Pod. Not quite as fancy as the range-topping Inox Pod, it nevertheless delivers a rock-solid platform on which to perch your rods in any swim.
1 SOLID CONSTRUCTION
The Blax is a solid and well-built rod pod, but it won't break your back as you try to haul it from your car to your swim. Manufactured from aerospace-grade 6063 aluminium, this all-black pod with understated graphics is solid and stable without being prohibitively heavy.
2 FLEXIBILITY AS STANDARD
Everything you need to support your rods is included in every Blax package, so other than bite alarms and butt rests there is nothing else to purchase. You even get an additional pair of XL legs included if you want to jack up the front of your set-up when fishing on sloping banks, targeting flowing rivers or when looking to elevate your tip rings to clear marginal weed and obstacles.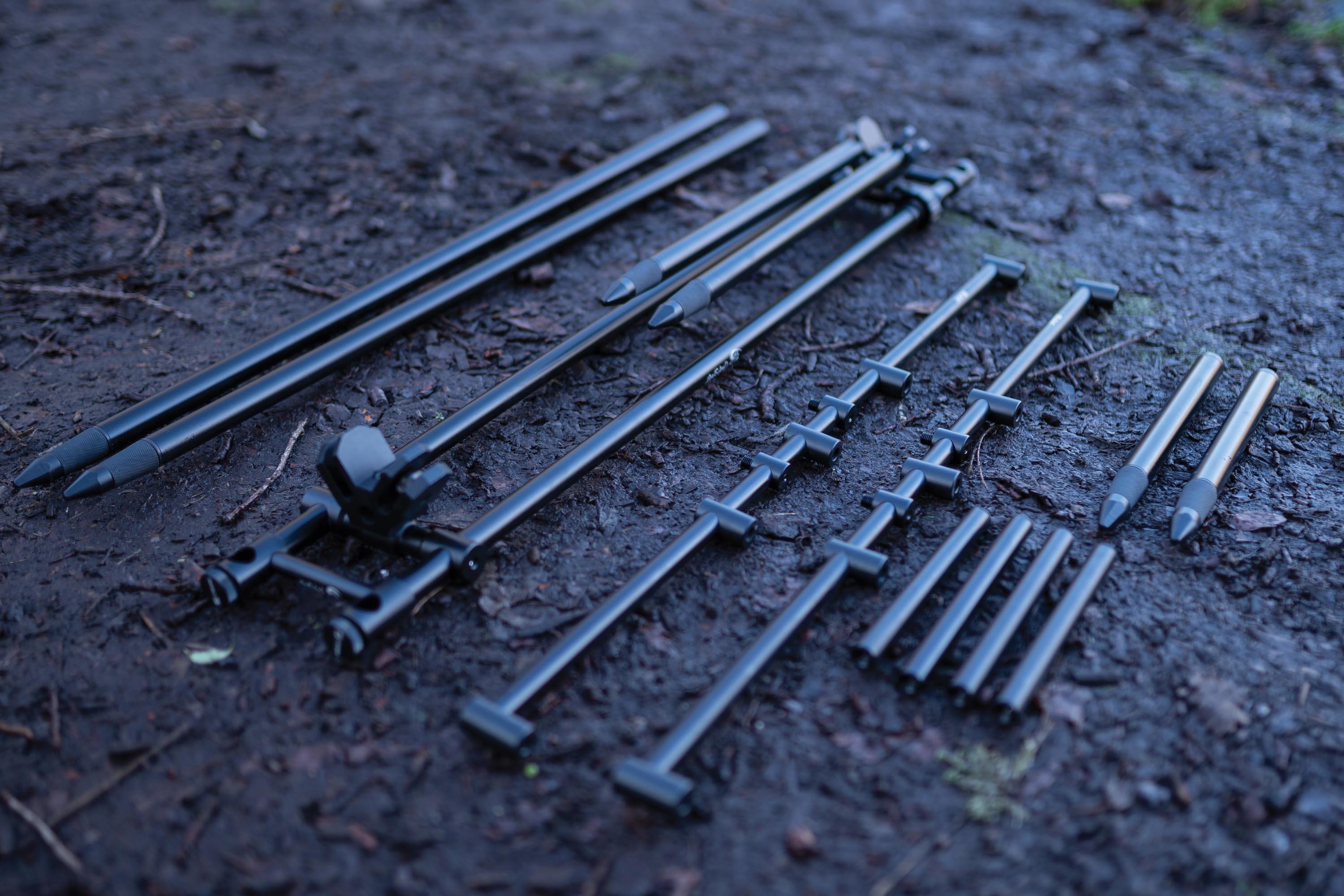 3 GO HIGH OR LOW
As you would expect from a quality rod pod, the Blax can be tweaked to make it just right in your particular swim. The front and rear upright supports holding the buzzer bars can be adjusted for height using solid thumbscrews adorned with the Carp Spirit logo, while all four angled legs can also be extended to get a truly even stance.
4 ROD OPTIONS
This rod pod can be bought in two different versions depending on how many rods you are likely to use. The 2/3 rod which will probably be of most interest to anglers here in the UK, has buzzer bars that accommodate two or three rods, while the 3/4 rod version has much wider buzzer bars and can be used in either 3 or 4 rod configuration, ideal for those Euro trips.
5 THOUGHTFUL DESIGN
The Blax Rod Pod, which has a black anodised finish throughout, features angled legs and a pair of chassis tubes running from front to back for improved stability. These twin central tubes can be fully adjusted to lengthen or shorten the pod, but all this metalwork still folds simply and neatly down into a compact package when not in use. You also get a high-quality zipped bag, with bespoke slots and pouches in which to keep the whole bundle.