Fox Halo Power Packs
Fox's new powerpacks offer incredible charging capabilities (read: you can now binge-watch Stranger Things whilst on the bank this winter)
Most carp anglers fishing for longer than a day carry a charging device these days, but Fox have bided their time in the design and testing process before unleashing this pair of powerbanks. Designed with anglers in mind, they boast a variety of input sockets and bivvy-illumination options. They also feature LiFePo4 cells which are better suited to use outdoors then Li-Polymer versions and they're coming in two versions…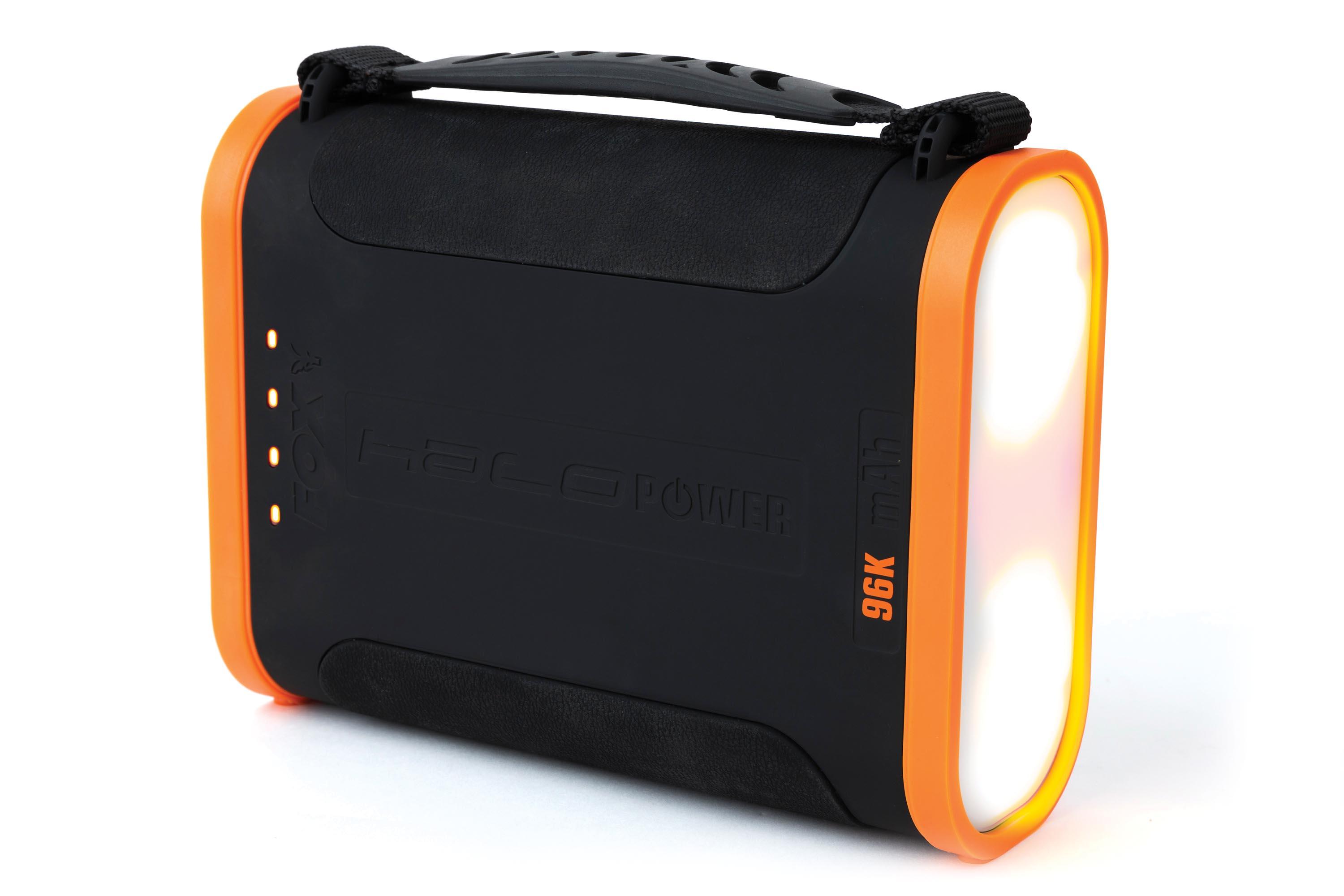 1 Halo 96K Power Pack
Quite possibly the largest-capacity charger in the fishing market, this beast has 96,000mAh of power at 3.2V, making it capable of charging an iPhone 8 approximately 32 to 36 times. It has two 12V cigarette lighter sockets plus two USB & a single USB-C output, & can be placed on its side to save space on a bivvy table. There is a large bivvy light on one side with amber & white LED options. The Halo 96K weighs in at 3kg and is 20.9cm long by 15.7cm wide, plus 7.2cm deep.
2 Halo 48k Power Pack
If you want to come down the scale of size, weight and cost, but still want plenty of power then the 96K's little brother is effectively a half-size replica. It's exactly half the weight and power (though not quite half the price) and boasts a single cigarette-lighter socket, two USB outputs and a USB-C output. It will charge an iPhone 8 approximately 16 to 18 times and like its bigger sibling has four LED indicators for battery life.