Wychwood Extremis Carp Rods
Wychwood's latest sub-£100 rods over-deliver for the price
There aren't many manufacturers who could do what Wychwood have done with this range of affordable carp rods. They've combined their considerable expertise and purchasing clout into creating a range of rods that look and perform way beyond their relatively meagre price bracket.
What you get for a penny under £90 is a high-modulus carbon-fibre blank with a progressive casting action that allows you to punch leads decent distances. Once a fish is hooked, it's an action that is forgiving enough to allow you to enjoy the fight without fearing you'll bump off your prize close in.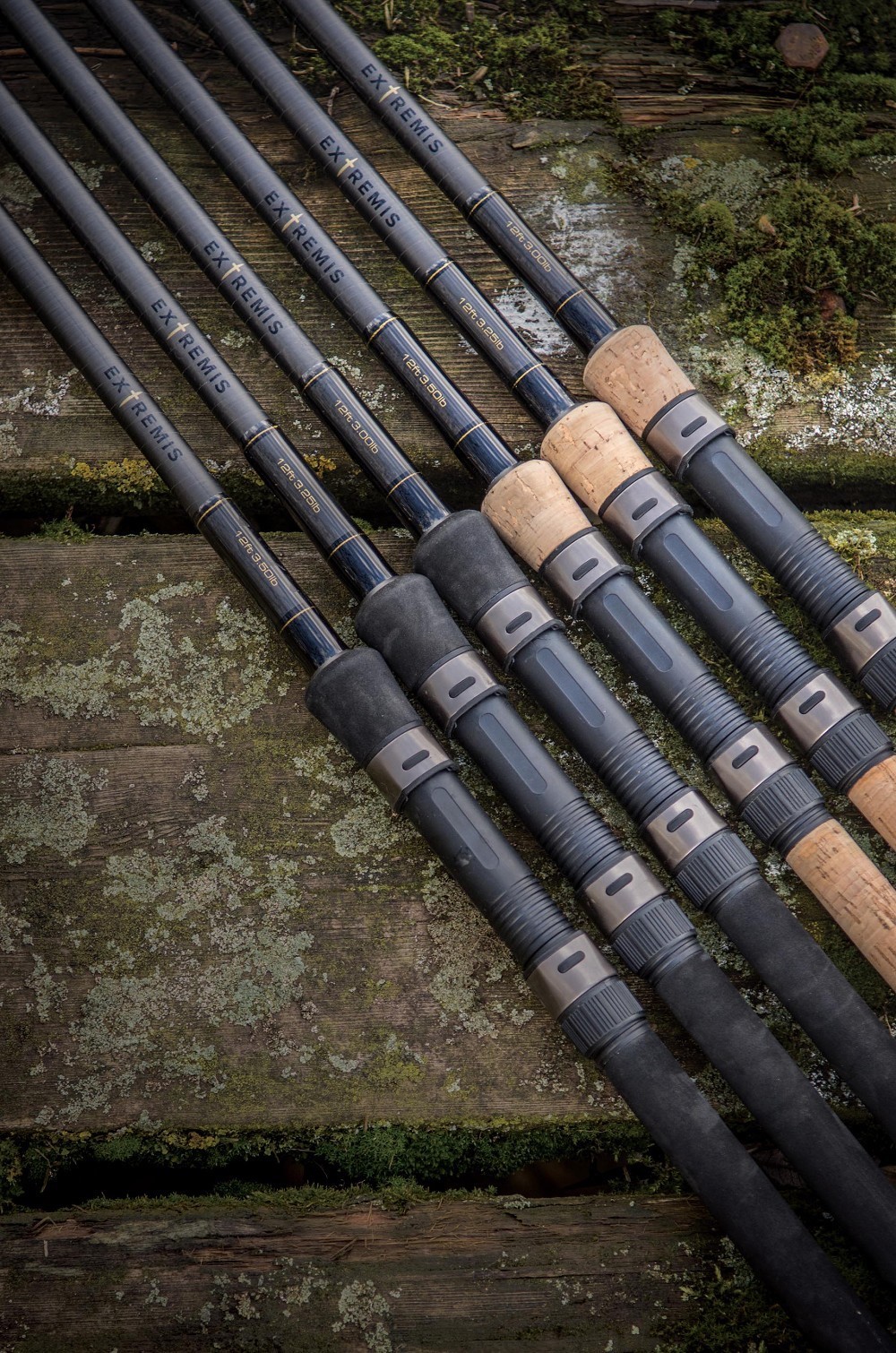 Attached to the blanks are custom-spaced guides with 50mm butt rings and 16mm anti-tangle tip rings across the range, while at the handle end you've got the difficult choice of speccing full cork or full slim Duplon. Both look great and it might be an agonising decision for some!
The overall look of these rods is excellent, with understated graphics and laser-etched butt caps lending an air of class, and 18mm DPS-style reel seats providing the solid fundamentals. All the Extremis rods are 12-footers and the choice of test curves are 3lb, 3.25lb and 3.5lb.
Bearing in mind all those features, and the way these rods look and the way they are clearly well put together, the Extremis range offers exceptional value for money. Rod snobs won't be able to tell they cost £90 when they're sitting on your buzzer bars, and they will struggle to guess their price when you put them into action by chucking a lead or playing a fish.