How effective are liquids?
We pick Terry Hearn's brain...
Question: What percentage of the time do you use freebies straight out of the bag, without treating them to a glug either before freezing or after thawing? Do you change the make-up of the liquids you glaze your baits with throughout the year, and does that extend to hookbaits too?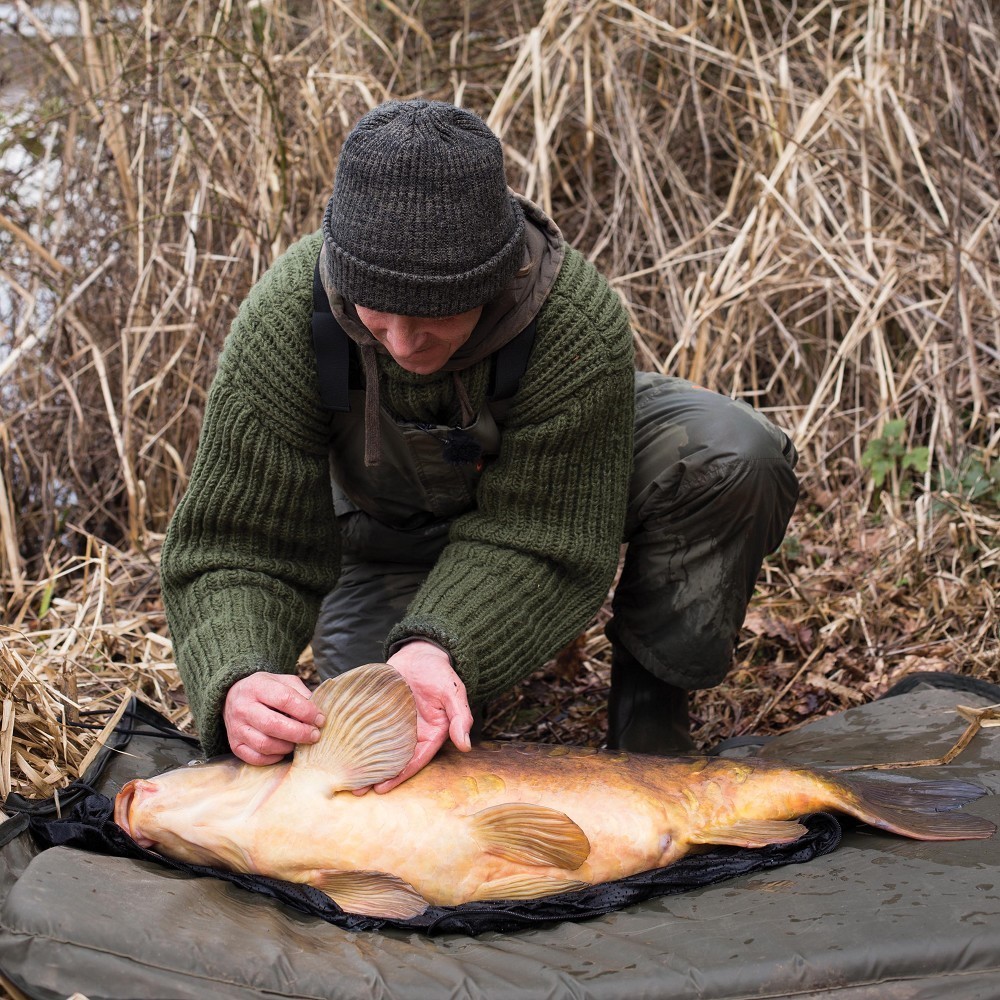 Particle liquor soaked freebies and hookbaits worked well for this winter Estate Lake beauty
That varies all the time. If I feel that they'd benefit from a boost then I'll splash something over them. In the warmer summer months I might use fish oils, but then again I'm just as likely to use a water-based glug with something like green lipped mussel powder and sea salt added. If I was fishing deep water and wanted to pull fish down from all layers, then I might be more inclined to use oils, whereas if it was shallow, I might be more inclined to use a water-soluble glug.
In colder water temperatures hemp juice is good, although to be honest that works well all times of the year, or possibly an alcohol glug such as Baileys, which really comes into its own in the winter when it comes to leak off. There's no strict rules, I tend to chop and change before settling on whatever works best on that venue at that time.
As far as hookbaits go, providing I can get away with using the softer baits which result from soaking in water-based dips on the Hair, then I will, but if I think that nuisance species are going to make short work of softer baits then I'd be more likely to use a harder bait straight from the bag instead. Oils are a different thing, as unlike water-based soaks, oiled baits tend to stay firm when glugged anyway.