How to create baits with extra bite
Looking to give your freebies and hookbaits a real edge this spring-time? Then check out these creations...
When it comes to bait prep, you can bet your bottom dollar most anglers will be using one of these three methods: Heat Treatment, Washing-Out, or simply blending up their boilies and using crumb.
So it's nice to try something that's very different to the norm, in this case it's giving your boilies a nice thick coating of the incredible crayfish meal! And it gets better: aside from the actual boilies, which are a proven carp-catcher, and of course that delicious crayfish meal, there's the Hot Chorizo Liquid which you're glugging the boilies in first to ooze out and attract the carp! Right, here's how you make them…
What you need:
Pacific Tuna boilies
Pacific Tuna Paste
Hot Chorizo Liquid
Crayfish Meal
Fox Arma Mesh
1. The boilies
The first job is to pour a kilo of the chosen boilies into a bait bucket - around a kilo.
2. Good coating
Now you need to give the Tuna baits a good coating in the Hot Chorizo Liquid.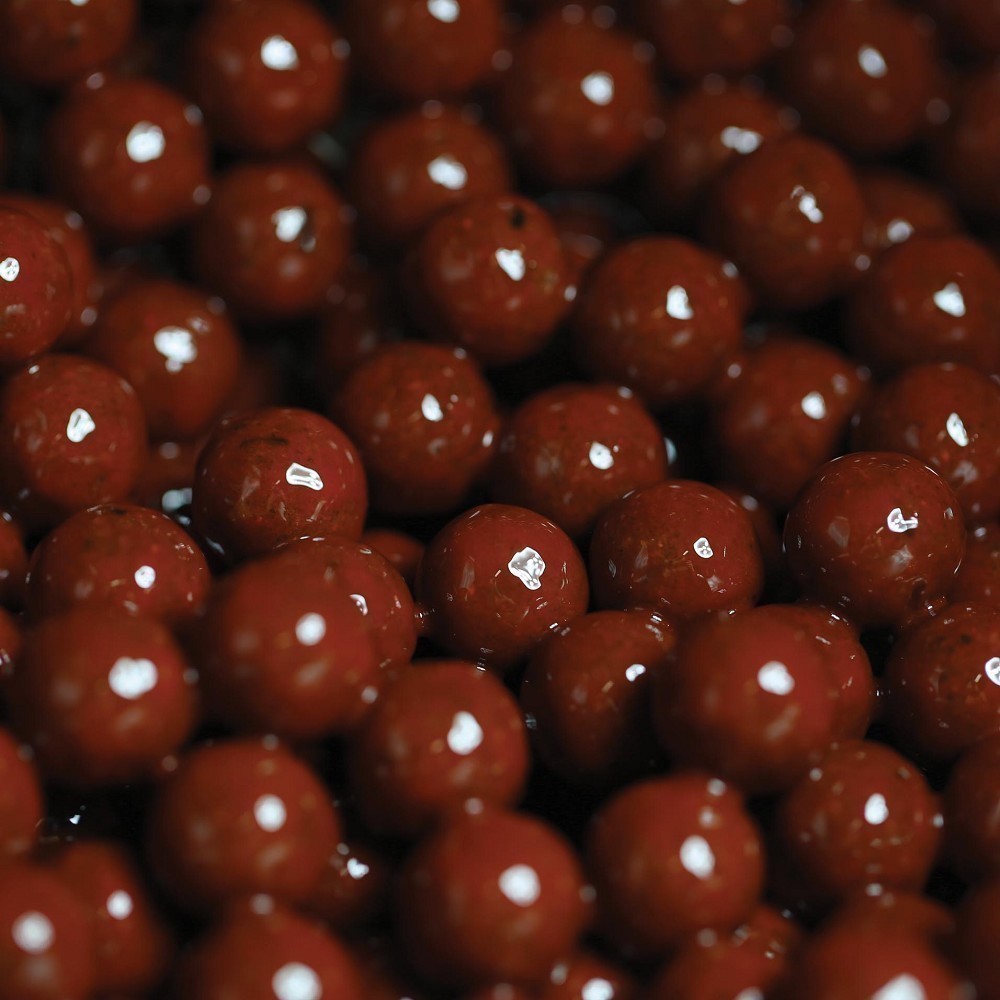 3. Super sticky
Mix the boilies and liquid well together and then leave them to soak and go sticky.
4. The crunch
Once the baits are 'tacky', add a whole bag of the Crayfish Meal, making sure the baits are fully crusted.
5. Let them dry
Leave them to dry - the more they dry, the more the Crayfish Meal will stick to the bait.
How to make the matching hookbaits
And here's how you make the even more attractive hookbaits to match...
1. Paste-up!
The first job is to take a small amount of paste and mould it around your chosen boilie like so.
2. Crust-up!
With the boilie wrapped in paste, press it into the Crayfish Meal ensuring it's completely covered as shown here.
3. Wrap-up!
Now place the hookbait into the Fox Arma Mesh Funnel Web Wrap, tie off and blob with a lighter to neaten up (if needed). And there you have it: a UBER attractive hookbait with a BIG difference.