How to make a super smelly squid soup
Soups are a big edge for the spring
One area of bait application that can give you a big edge this spring is soups and clouding agents. They create an incredible amount of both visual and taste attraction in a very condensed area (if you're good with a Spomb we hasten to add!). This particular mix is based around oily attraction (that'll be the blended up hempseed) and is packed full of salty goodness (thanks to the new Liquid Squid Extract that's included). It's important that your hookbait mimics what is out on the bottom, so either use an apple-cored boilie or a half a wafter. It is less inconspicuous on the bottom and is light enough to enter the carp's mouth with ease. Right, here's how you knock it together…
What you need:
Pacific Tuna (freezer or shelf-life)
2mm Pacific Tuna Pellets
Intense Hempseed
Liquid Squid Extract
Boiling water
1. Place your boilies into a bucket (if they are freezer baits then ensure they're thoroughly defrosted first) and then pour some boiling water over the baits.
2. Whilst the baits are softening, blend up some hempseed in a food processor.
3. Once the boilies have softened, add the hempseed along with the 2mm Pacific Tuna Pellets and mix well. Keep kneading and crushing the boilies through your fingers until you create a real sloppy mix.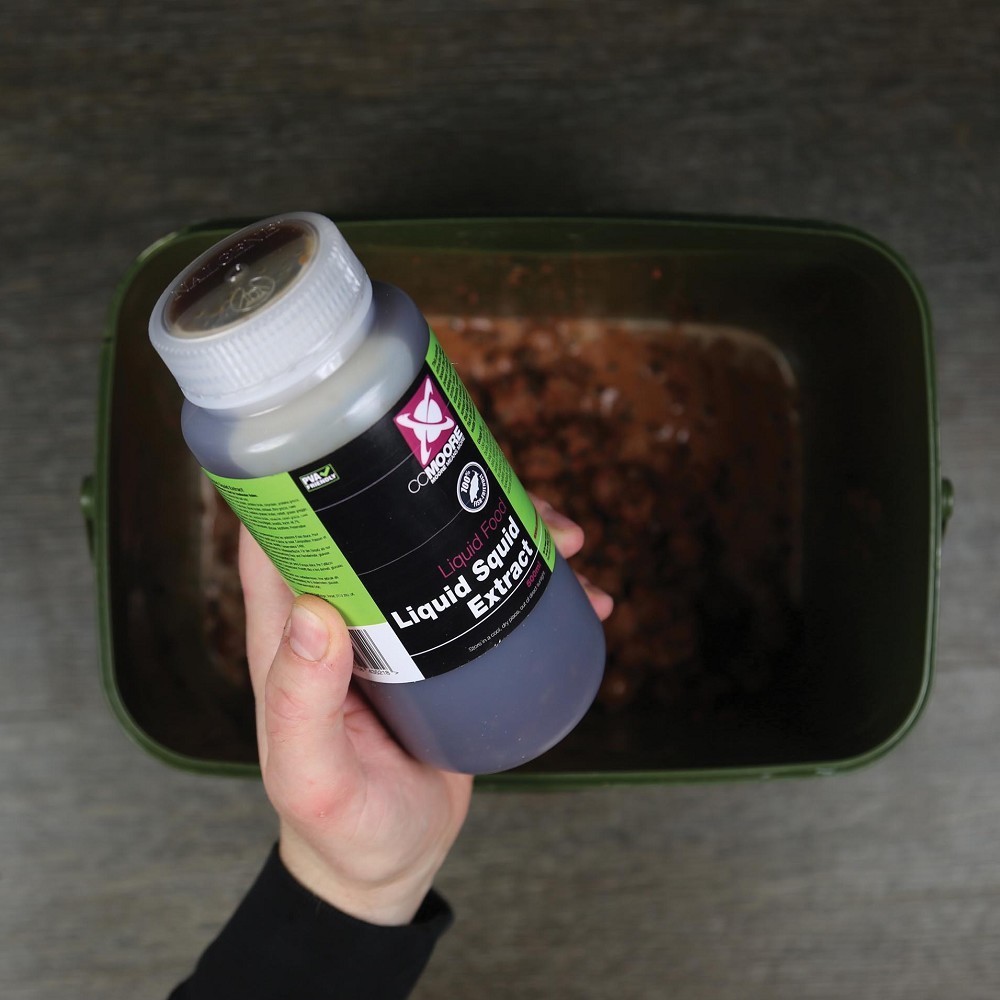 4. And now it's time for the key ingredient: the Liquid Squid Extract. This stuff is just incredible; rich, salty, and packed with liquid fish proteins.
5. If you have time, leave the mix to marinate overnight and use in the morning.