How to make the ultimate Stick mixes
Two mixes - one sensational for winter and one perfect for those hot summer days
Nick Helleur's original brief when it came to the Stick was to get as much oil as possible to the lakebed in the smallest, neatest package. The idea was to pull the semi-dormant winter carp from the mid-water down to the lakebed using said oil. Here we've detailed two different types of Stick mix: One's simple, cheap to put together and perfect for those hot summer days and the second is sensational for the winter months. Whichever you choose, always remember: The key to a good Stick bag is how well you compress it when making it. Here's how to knock both up…
What you need for Mix 1:
Dedicated Response Carp Pellets (Activ-8)
Salmon Fry Crumb
Fossil Oil
Belachan Black Stick Mix Liquid
1. Blitz your Response Pellets to a fine crumb using a food processor; this will create a lovely smooth, oily mix.
2. Add the salmon fry crumb, Fosoil and Belachan Black and then mix thoroughly, adding more liquid until you have a consistency which binds together under pressure. Now leave in the sealed container for 20 or so minutes before making up your Sticks.
3. However, if you have the time, then make this mix up the night before and keep adding oil; the more it can absorb, the more potent your Sticks will be!
What you need for Mix 2:
Pro-Active Stick & Bag Mix (Essential Cell)
Toppers (Essential Cell)
Essential Cell boilies (15mm)
Stick Mix Liquids (Essential Cell)
Dedicated Response Carp Pellets (Essential Cell)
1. Add the Stick & Bag Mix to a round bait bucket, along with some finely crumbed Essential Cell boilies (use a food processor).
2. Start adding the Stick Mix Liquid until you reach a consistency which binds under pressure but is still quite crumbly.
3. When it comes to making up a Stick bag, add some of the groundbait mix to your funnel web and then follow this with a small amount of Response Pellets before compressing. You'll be left with a soft/crunchy Stick - just make sure you pull the hook into the soft end!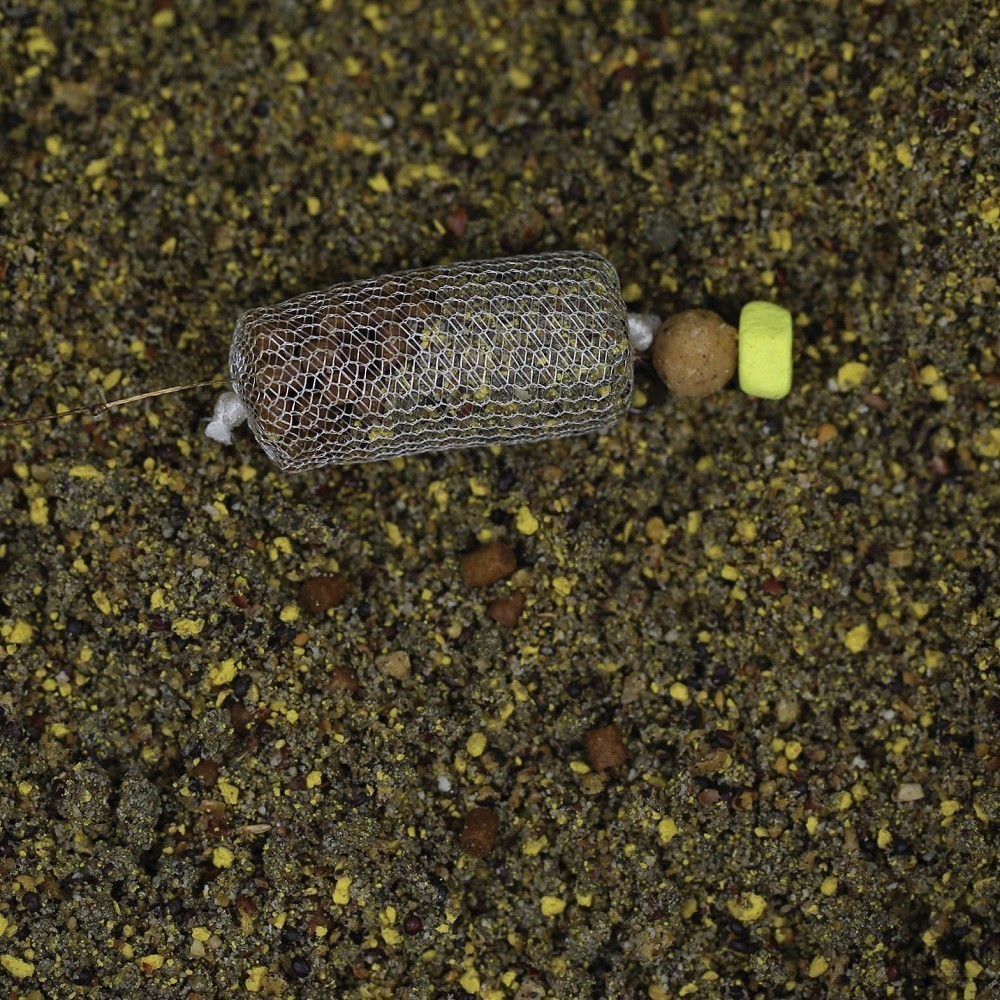 4. And finish your rig off with a Topper hookbait. Job done!