How to make Tom Forman's Scopex Squid Mix
It's almost as simple as it comes...
It's almost as simple as it comes: just five ingredients. But what five ingredients they are! The combination of Scopex Squid 12mm boilies, matching Flake, pellets and sweetcorn, all boosted in the high-attract Scopex Squid Spod Liquid, this mix will catch you carp from the toughest, high pressured pond in Surrey to the wildest and roughest reservoirs across Europe. Here's how Tom puts it together…
What you need:
12mm Scopex Squid boilies
Scopex Squid Flake
Scopex Squid Spod Liquid
Sweetcorn
1. Start off by adding the 12mm boilies to your bait bucket.
2. Now follow these with the matching Flake, pellets and a tin of sweetcorn - including all the attractive juice to dampen the Flake down and coat the boilies and pellets.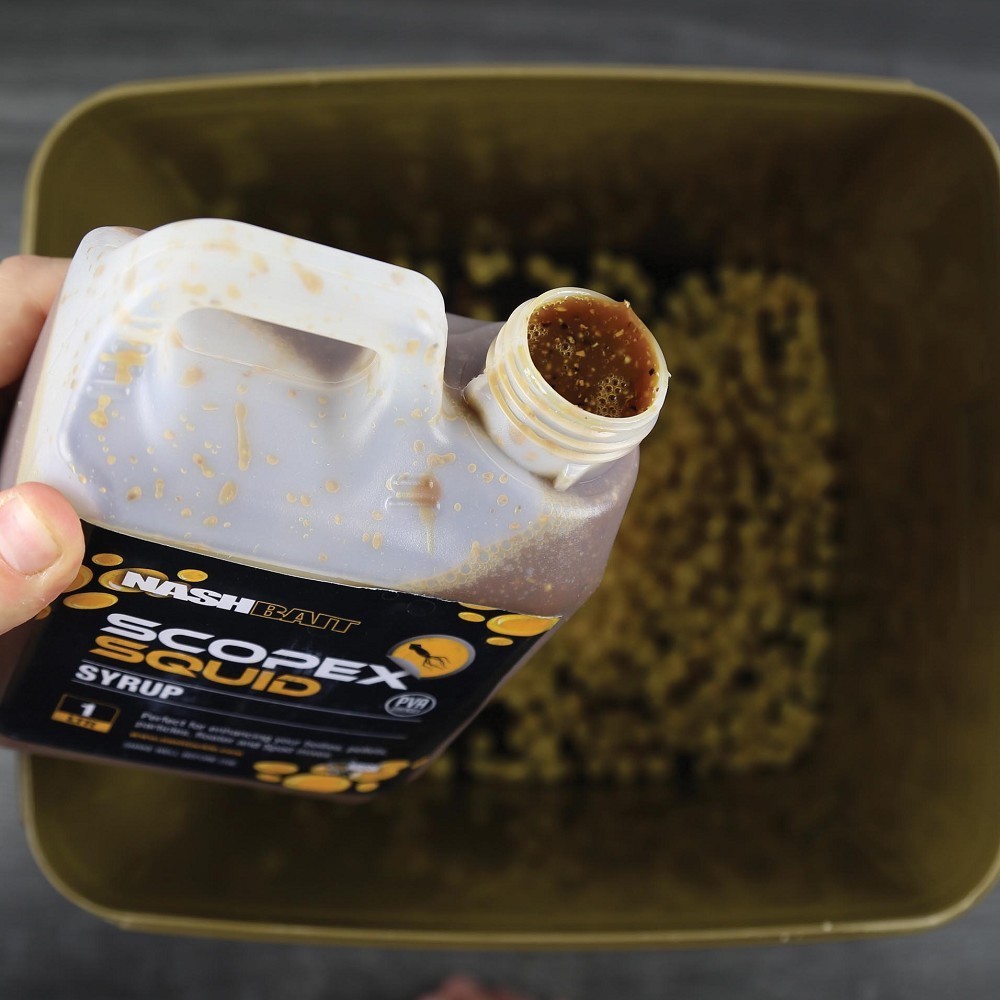 3. Now for the good stuff! Add a very generous splash of the Spod Liquid. It's oil content helps pull the carp down to the baited area in warm water.
4. And finally mix thoroughly and leave to stand for five minutes.