Rob Burgess' Approach To Spring Fishing
Rob looks at how a brightly topped Snowman presentation can be a real winner in Spring.
For me, early spring is my favourite time of year: the carp on many lakes have had a good rest over the winter period, they're in tip-top condition and they are starting to feed more regularly, but… it can also be a tricky time of year! As we know, location is absolutely key and sometimes you may still not see fish show for days on end, so where do I start? All the fish want to do in February and March is warm themselves up so targeting shallower areas/plateaux away from the cold, deeper, silty areas, is always a good starting point. These 'shallower' plateaux or areas will warm up quicker than the rest of the lake and the carp know this all too well.
Bait: even though the carp are starting to wake up and getting caught for the first time this year, they are far from feeding heavily and introducing loads of bait will only delay a bite! For me, single bright pop-ups or vibrant toppers on Snowman Rigs or even a well-placed solid bag will get quicker bites than 20 Spombs or several kilos of bait on a baited area… I much prefer to trickle bait in, just like a match angler would. 3 to 4 Spombs every few hours will keep bait and smell working the water column and dragging those sun-worshiping carp from the warm upper-layers on to your lightly baited area.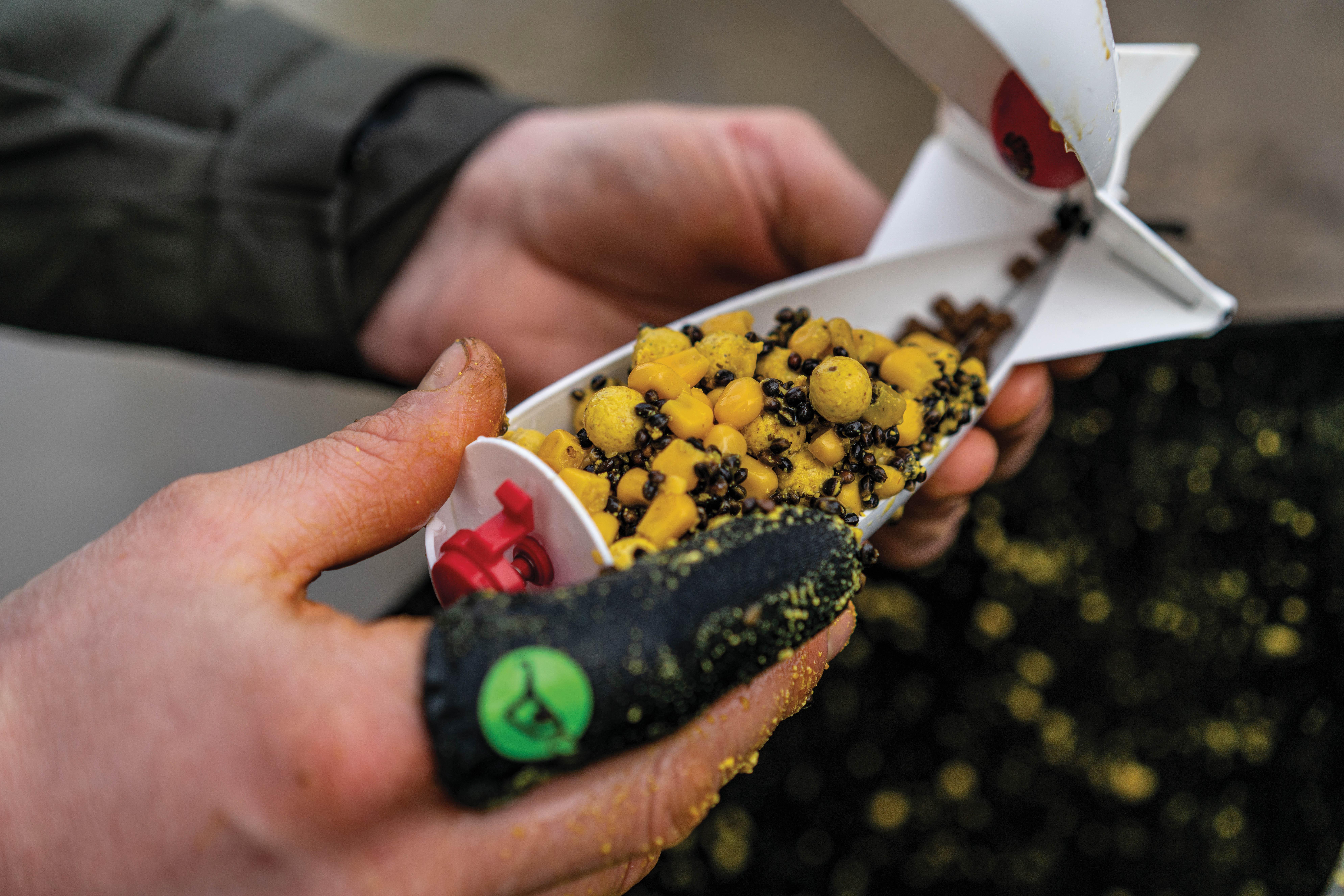 Essential Cell boilies, Power+ Hemp and corn with plenty of Smart Liquid is my personal favourite when targeting early spring carp and it was only last year I adopted this exact approach on Linear Fisheries B2—in just a single day's angling I ended up with 31 carp with several going over thirty-pounds!
Small bright hookbaits and a light baited approach with plenty of attraction was all that was needed. If all else fails and they've still not properly woken up due to your chosen lake being a deep one, then get on the Zigs! Early spring is without doubt the best time of the year for Zigs, working the depths is paramount, but once located a Mainline Supa Sweet Zigger will often be the downfall for many a spring carp!