The Single Approach With Cultured Hookbaits
A winning combo: The Slip D Rig and Cultured Hookbaits
Tom Forman is a massive lover of the Slip D Rig. That combination of the Twister Long Shank and oversized flexible 'D' creates a real mouthful which the carp simply cannot deal with. To further enhance this rig, Tom uses one of the Cultured Hookbaits. Not only does this two-layered hookbait system kick out masses of attraction, but thanks to a neat little trick Tom uses, it sits perfectly - and securely - ready for action. Here's how you put it together…
What you need:
Coated hooklink material
Twister Long Shank hooks (size 6)
Shrink tubing
Bait Screws
Nashbait Cultured Hookbaits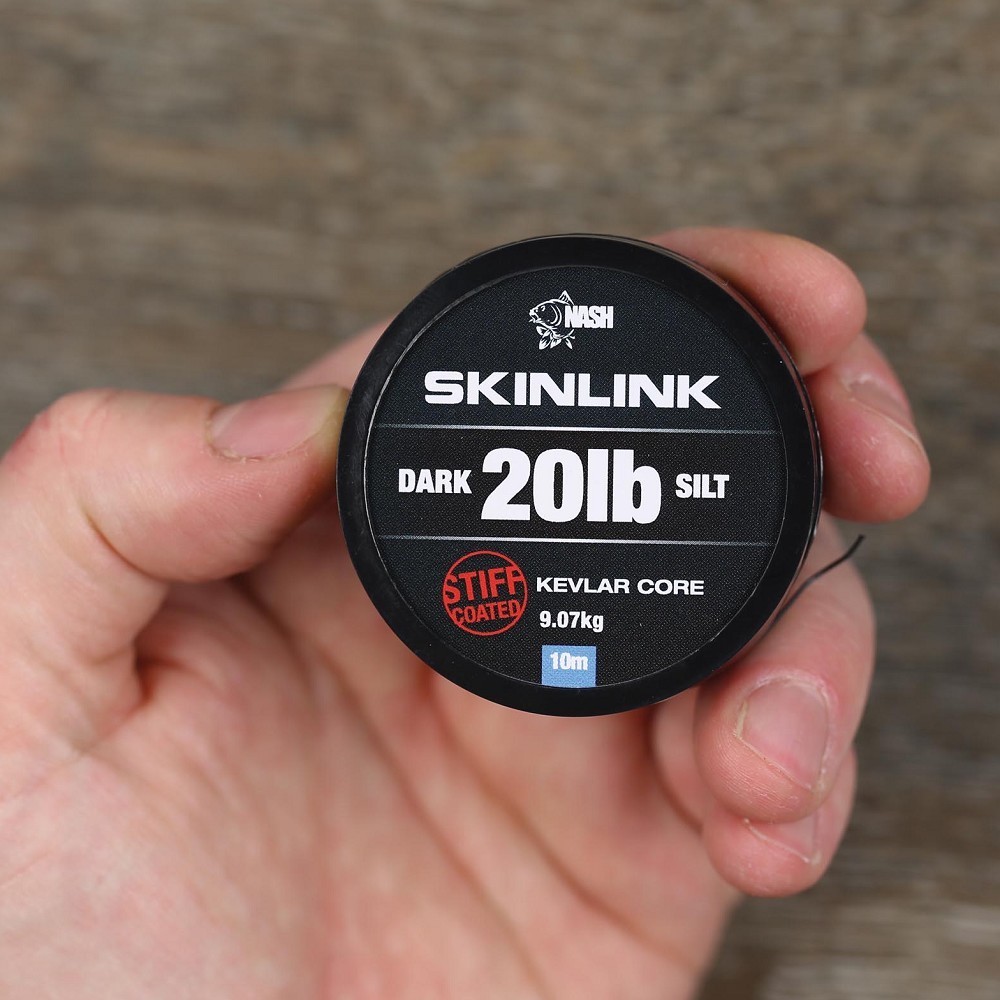 1. Start by taking 12-inches of coated hookbait material and strip away three-inches of the coating.
2. Double over the uncoated section, thread on a Bait Screw and then pass the hook point through the loop.
3. Pass both tag ends through the back of the eye, set the 'D' in line with the barb, then tie a Knotless Knot with the longest tag eng and then trim the shortest one.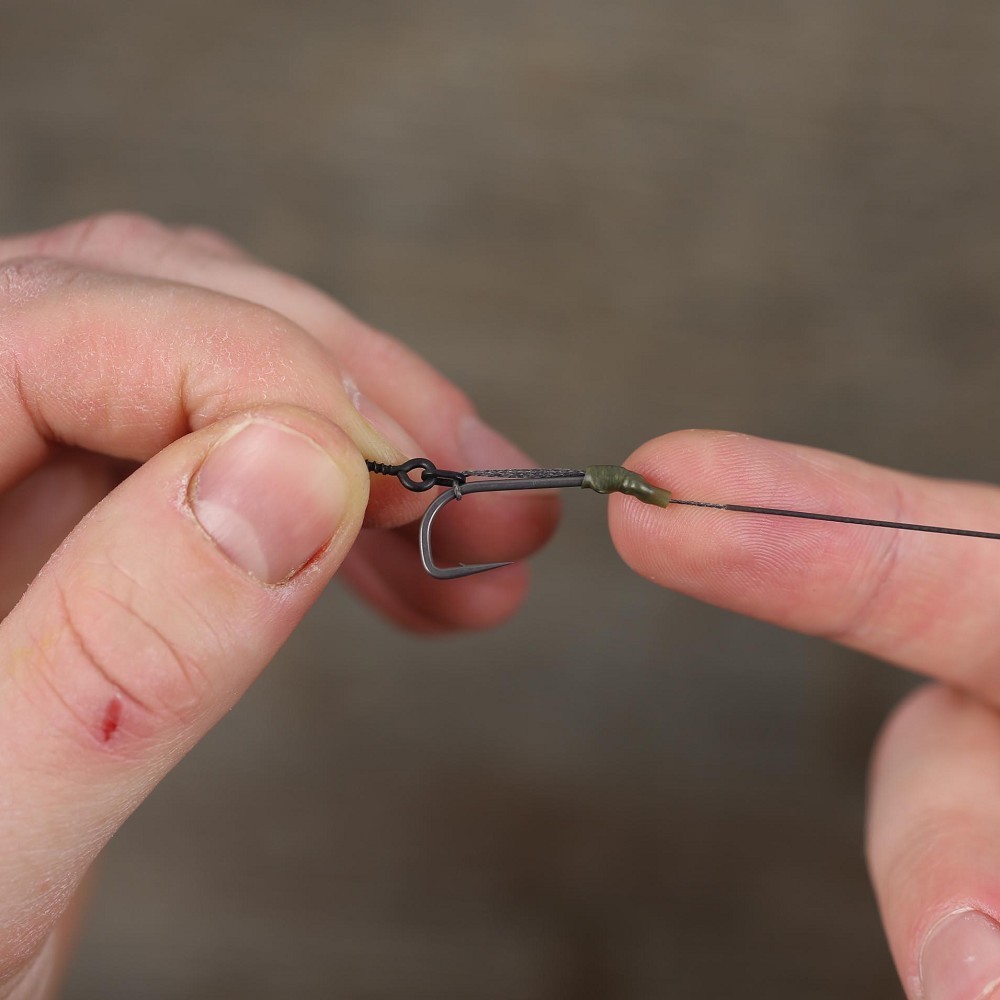 4. Add a short length of shrink tubing and steam down.
5. Take one of your Cultured Hookbaits and remove a small section of the outer skin to expose the core; you can now drill the Bait Screw so it sits tight in the core.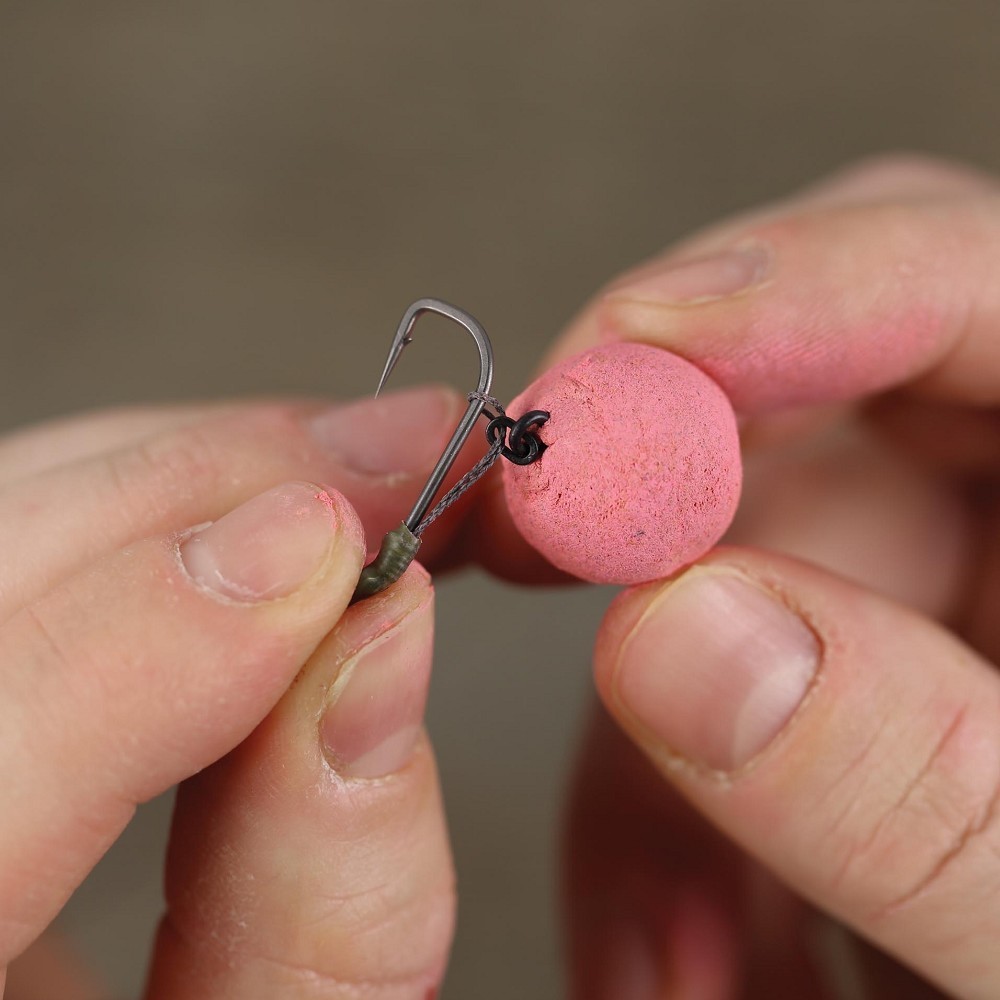 6. Now mould the removed outer layer back over the hookbait.