Carp Letter from America: March 2017
Carp Letter from America is back for 2017
It's 2017 and just about the start of a new carp season here in the north-east of the United States of America. Typically it is pissing down with rain, the electricity's off and the eldest sprog's chameleon just croaked. Not a great way to start the Spring campaign.
So for a change of pace, and rather than repeating previous descriptions of spring weather (the vortexes, the late blizzards, the desperate attempts to avoid ice fishing) we thought we would entertain you with the back stories to our fishing lives (our younger selves are pictured above). After all, if Marvel and DC Comics can resuscitate storylines that should have long since been put down I don't see why we can't inflict the early origins of two middle-aged, destitute, ex-pats (whose list of achievements include a participation medal in the local speling competition and an ability to enunciate "blow-back rig" even when very, very drunk) on all of you.
Let's start with Andy's relations. Andy's grandfather was a world-renowned angler. Born into a wealthy family in Congleton he soon migrated to America to experience the delights of fishing for species that were bigger and better than those he could find in the Macclesfield canal. In the US he made his name catching all sorts of carp in both fresh and salt water.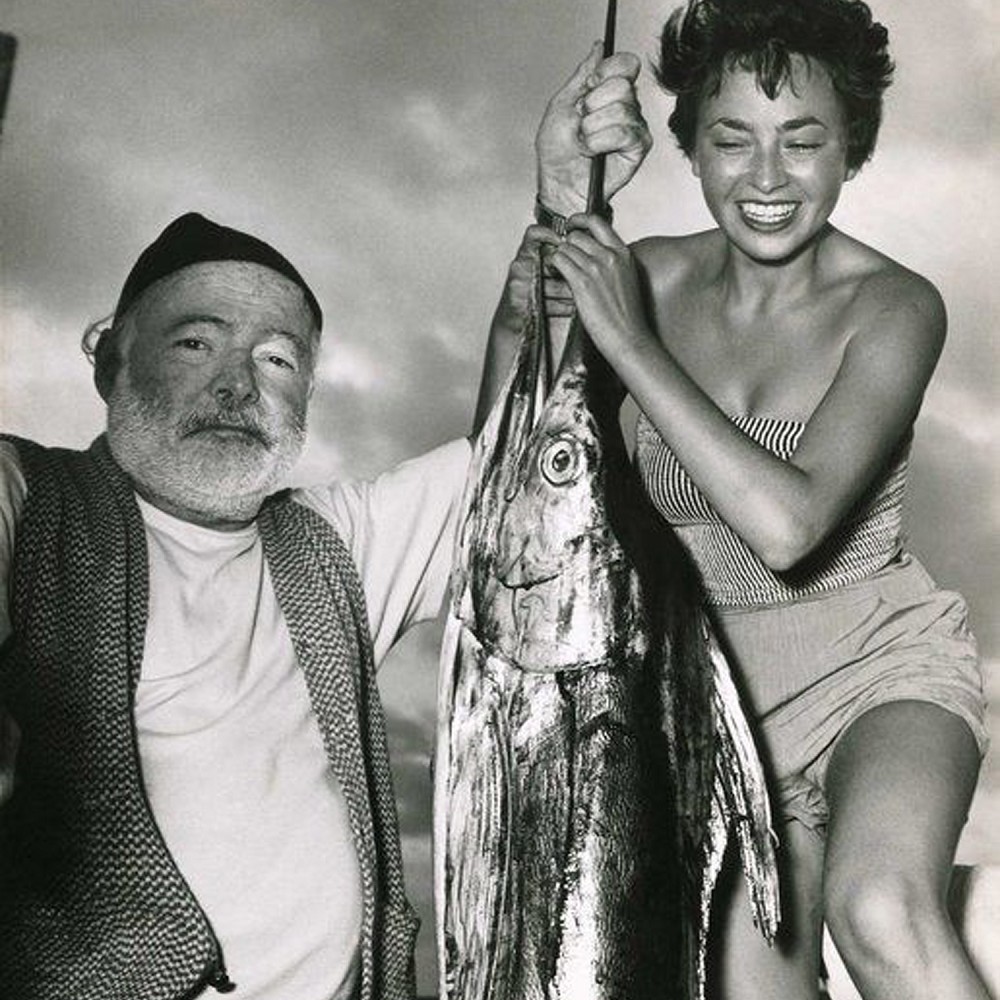 Andy's grandfather with a pointy-nose carp and yet another celebrity
Such was his notoriety after a few years behind the rod that well-known celebrities vied with each other to fish with him in that mecca of carp angling of the era - the Florida Keys. There he met Andy's grandmother, a spinster from Brentwood who had crossed the Atlantic to seek her Hollywood fortune. Geography not being her strong point she had ended up in the Keys and found work collecting and rolling bait for the anglers come to seek exceptional pointy-nose and deep-sea carp.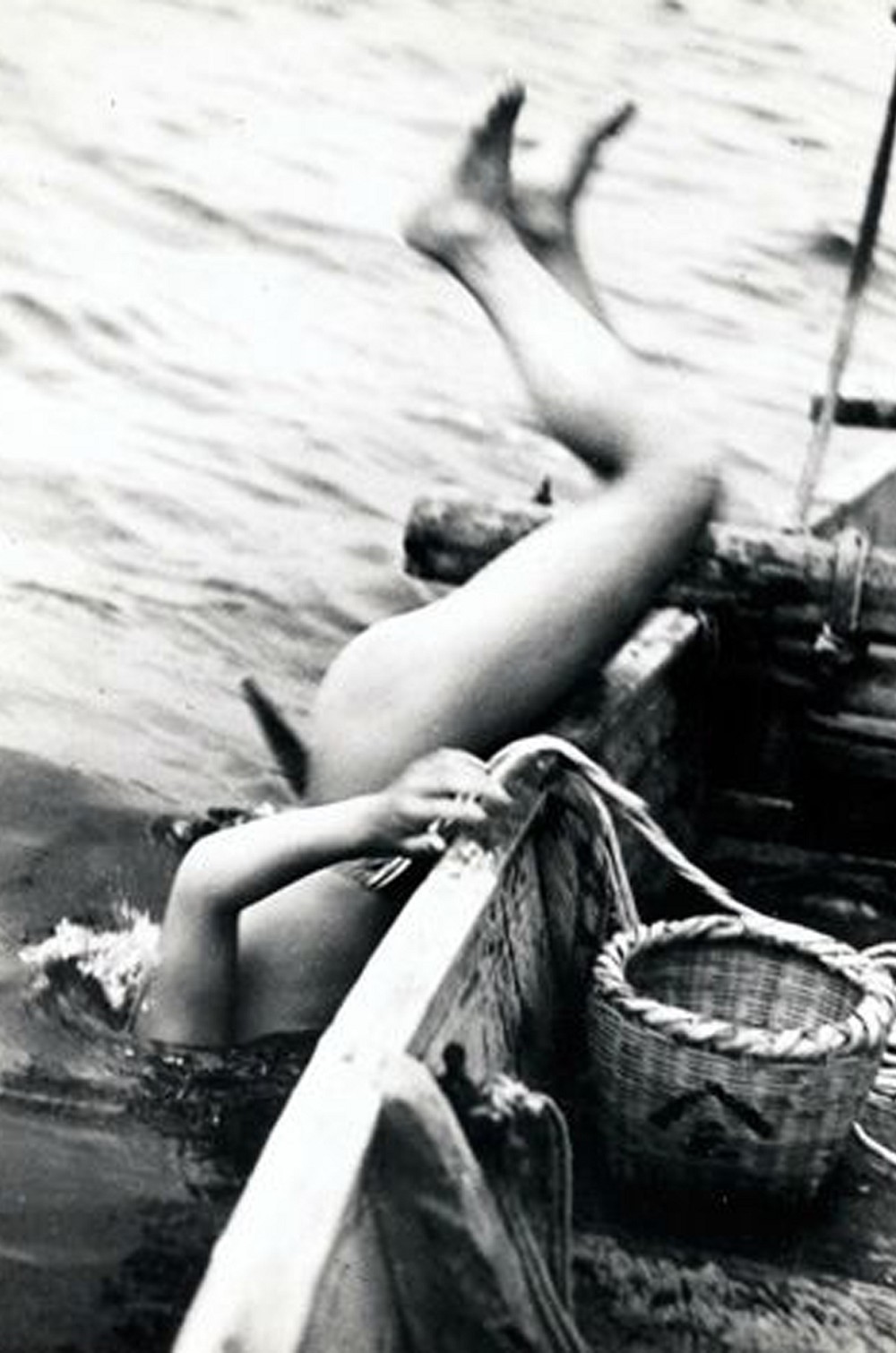 Andy's grandmother collecting bait
One of these of course was Andy's grandfather. They married and a son, Andy's father, was soon born.
Andy's maternal grandparents are lost to the mists of time. Some said they disappeared in the Rhub' al Khali seeking mythical sand carp, others that they were arrested for stealing the silver. We may never know.
Andy's father sought to continue his father's angling career. But he could not. Times were changing. Tackle and techniques were evolving at an ever-quicker rate and the competition from the locals with their short rods and a penchant for fishing for large-mouthed carp was too much to stand. "Bugger this for a lark, I'm better off bowling" he thought and promptly returned to England where he soon met Andy's mother.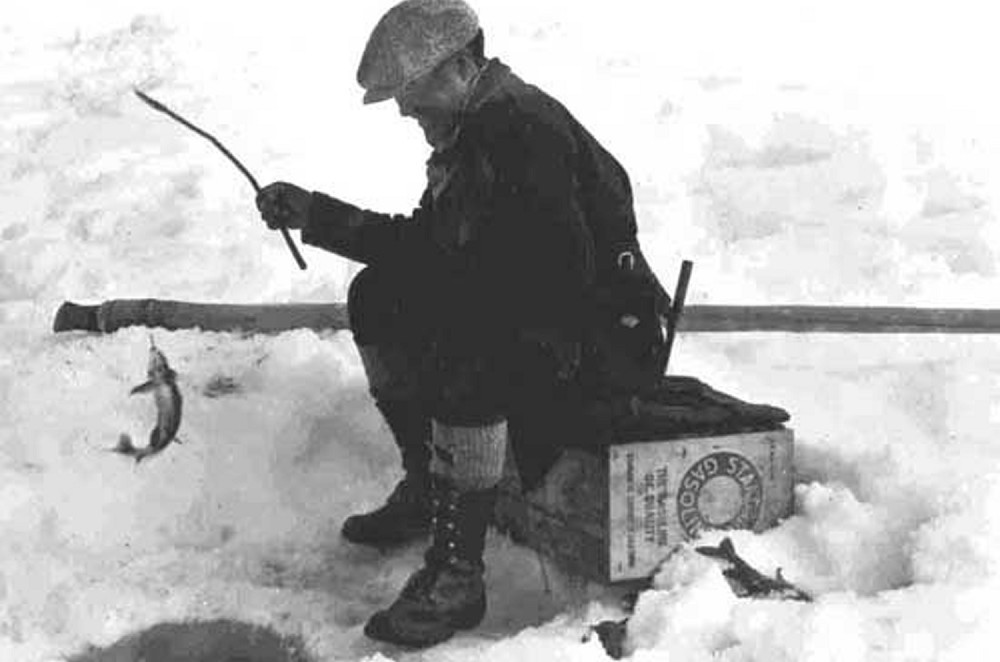 "Bugger this for a lark – I'm better off bowling".
She was of a different stock entirely. Twenty-seventh in line to the throne she caused outrage among her family by refusing to attend Cheltenham Ladies College and shoulder a subsequent career shaking strangers by the hand. She was finally ostracised after she was heard saying carp were preferable to Corgis. Andy's parents settled in Barnet where Andy and his brother were born and raised.
Andy's Mum. "I prefer carp to Corgis don't you know."
Andy's brother, Fermat's Last (a name neither of Andy's parents could remember giving him), didn't agree with the trajectory of gentle decay chosen by his parents and determined to try and recapture the glory days of his grandparents fishing fame.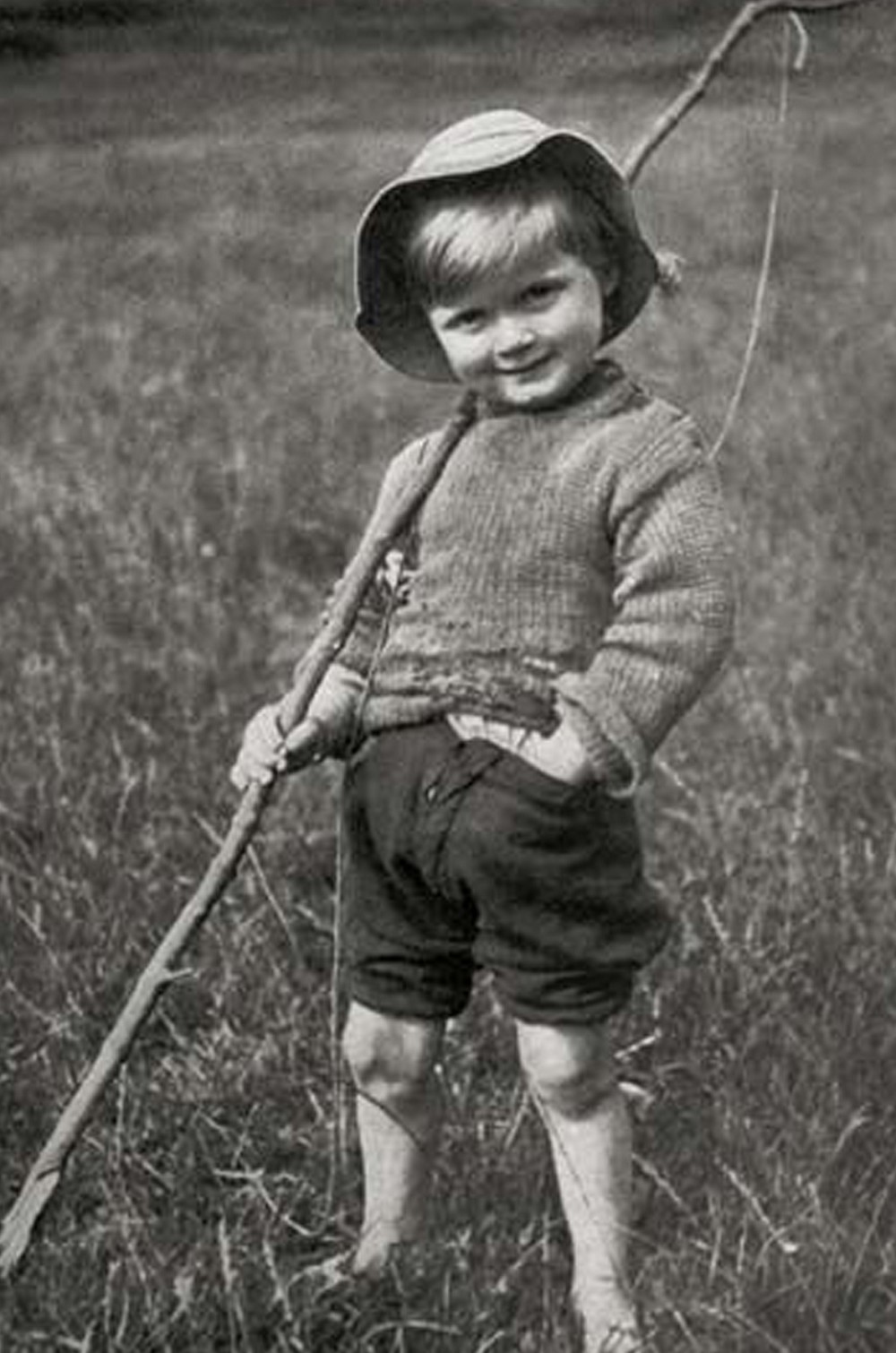 Andy's brother. A fisherman from the first but one who always had to be told to keep his hands out of his shorts
He returned to America, borrowed heavily to buy tackle (thus establishing a pattern that Korda would later mercilessly exploit) and entered all the competitions he could find. It wasn't long before he was accused of cheating however, when he was found inside the mouth of a whale carp trying to boost its weight.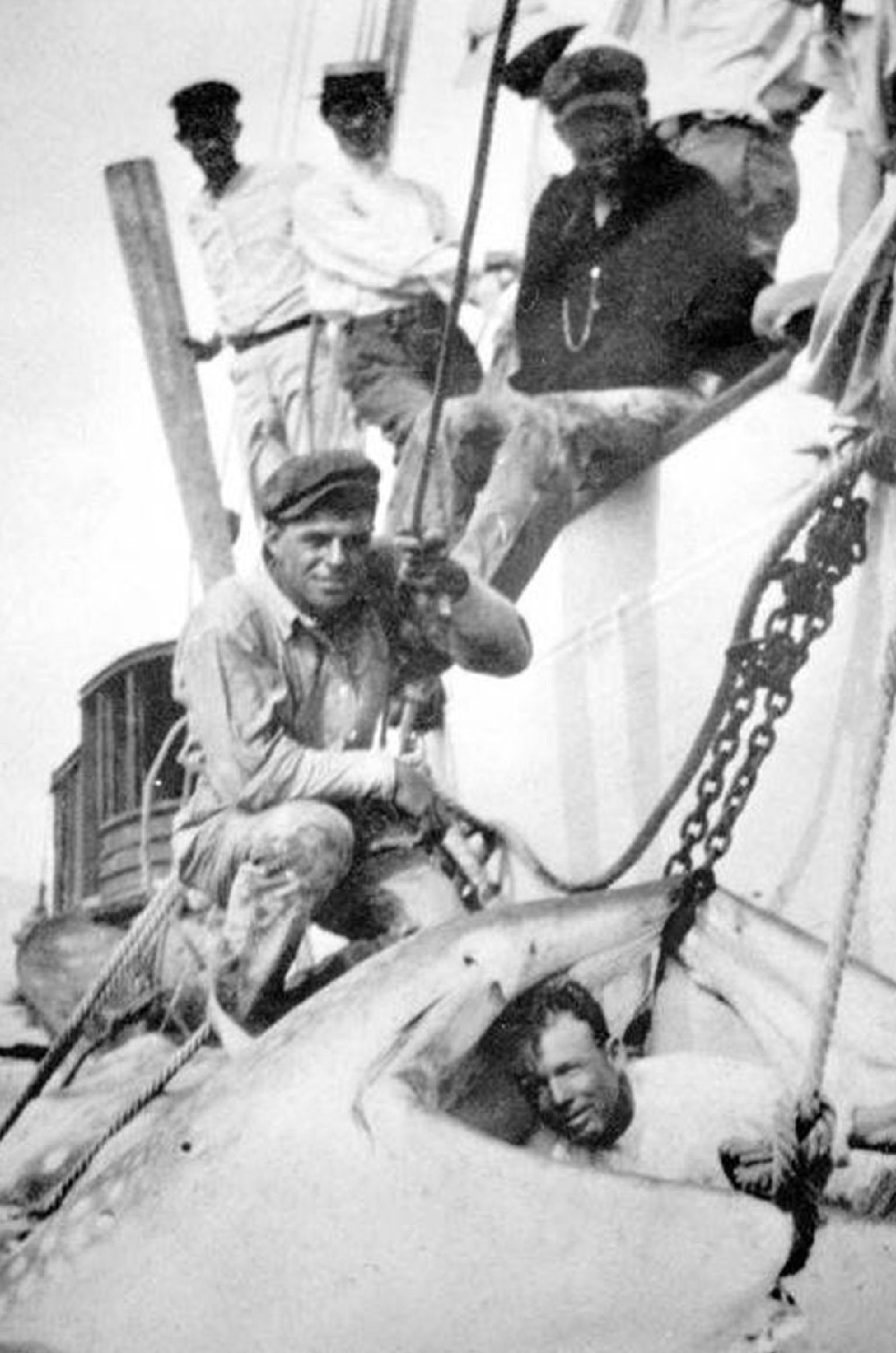 Andy's brother caught trying to add weight to his whale carp in a misguided attempt to win a tournament.
Undeterred Andy's brother started inventing tackle instead. His versions of marker floats were roundly scorned by the angling world.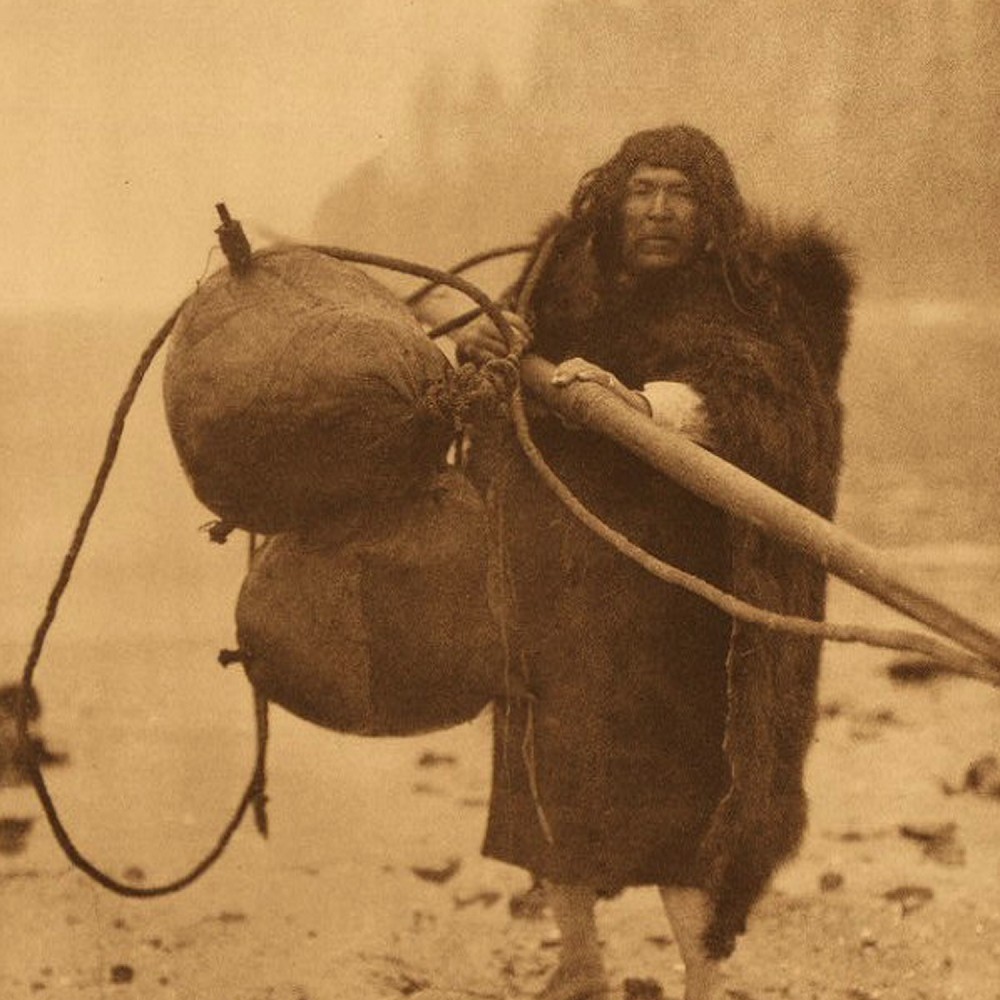 Andy's brother's version of marker floats didn't set the carp world alight.
Even a foray into angling clothing didn't go well. His retro style, all-in-one body warmer for those cold February nights on the Yateley complex stayed on the shelves.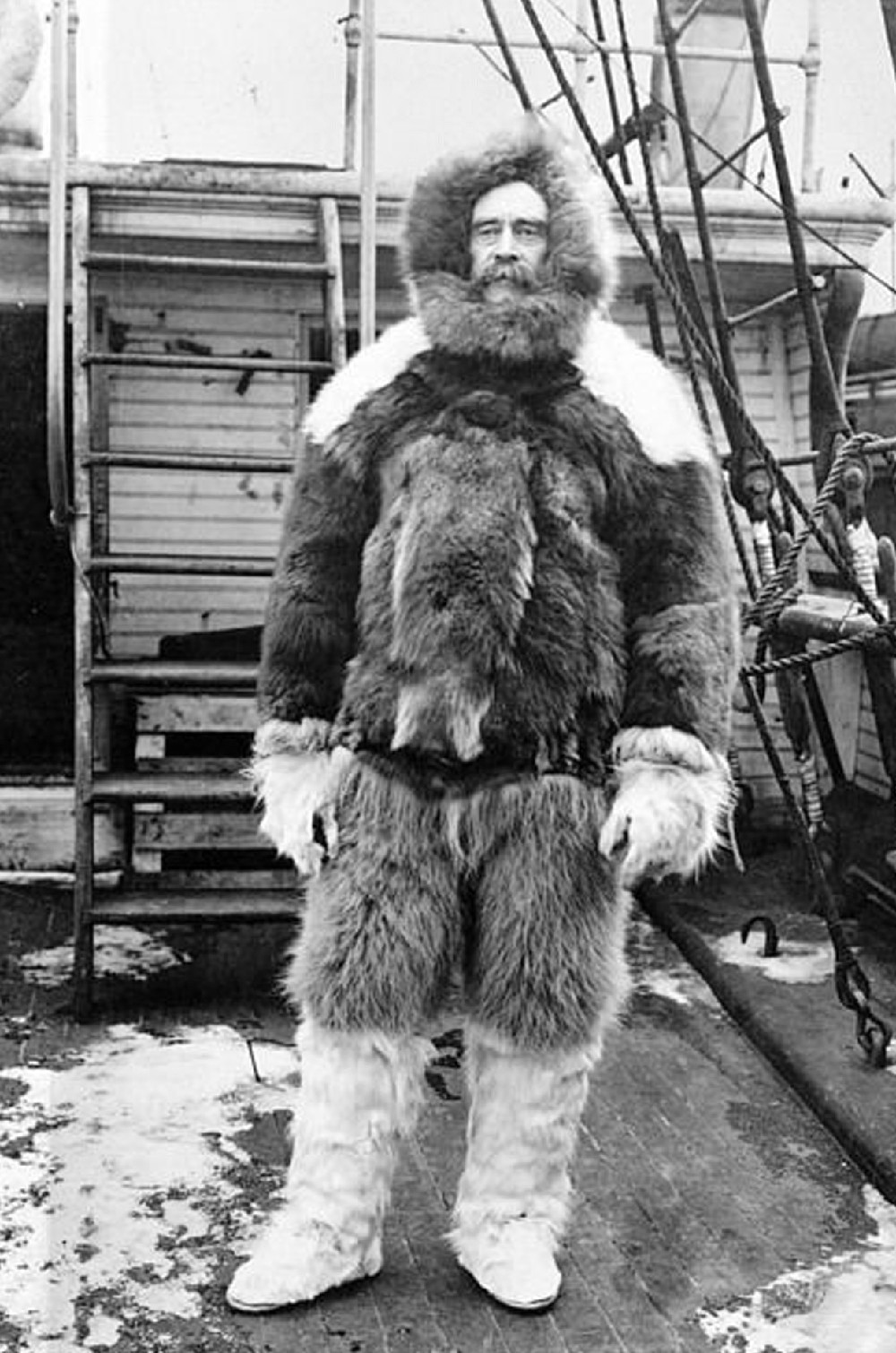 Not for winter on the Yateley complex.
Finally, with debtors hounding him, his mental state unraveling and an imminent arrest warrant from both Federal and International law enforcement agencies he returned home to the extradition free borough of Barnet.
Andy, regarding his brother's decent into madness decided to flee the country. Only in the opposite direction. Hitching his life to that of the delightful Mrs Andy they sought carp all over the eastern world. They fished for blunt carp in Bahrain, horse carp in Hong Kong, snow carp in Kathmandu, ice carp in the waters of Mount Fuji and black Russian carp on the remote steppes of Tokyo. Eventually, having run out of land they crossed the Pacific and entered the United States and here settled down to pursue colonial carp.

Simon also comes from a long line of fishing relatives, though the nature of that previous fishing experience was quite different to Andy's paternal line. Simon's grandfather was an old school carper searching the long rolling waves of the North Atlantic for the largest fish since he was knee high to a grass carp.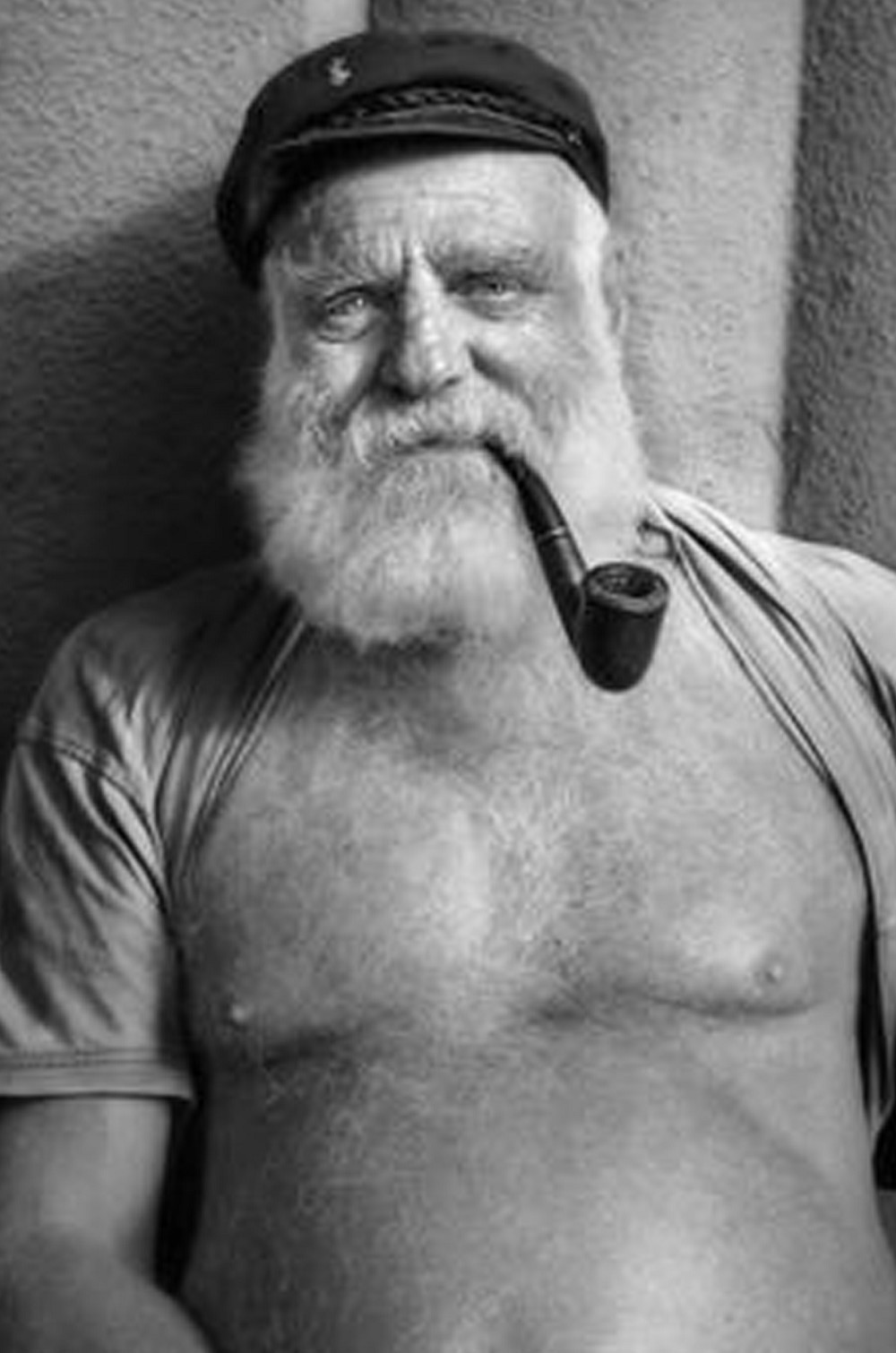 Simon's grandfather down the pub.
His brothers, Simon's great uncles, were all fishermen too and they were a common sight sitting out in all weather for the chance of a chunk.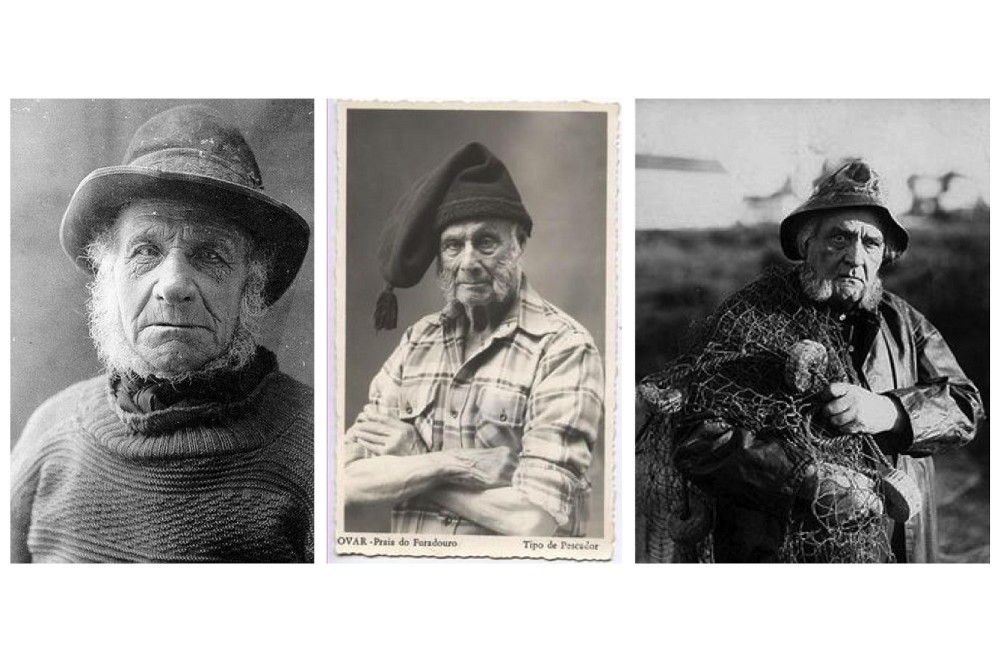 Three of Simon's forty-seven great uncles.
Simon's grandmother came from similar stock. Darling of the reenactment society and winner of rave reviews for her starring role in "Fish Wife at the Gates of Dawn", and her one woman show "The Bivvy Monologues" she and Simon's grandfather, despite all the layers of clothing, somehow produced Simon's father.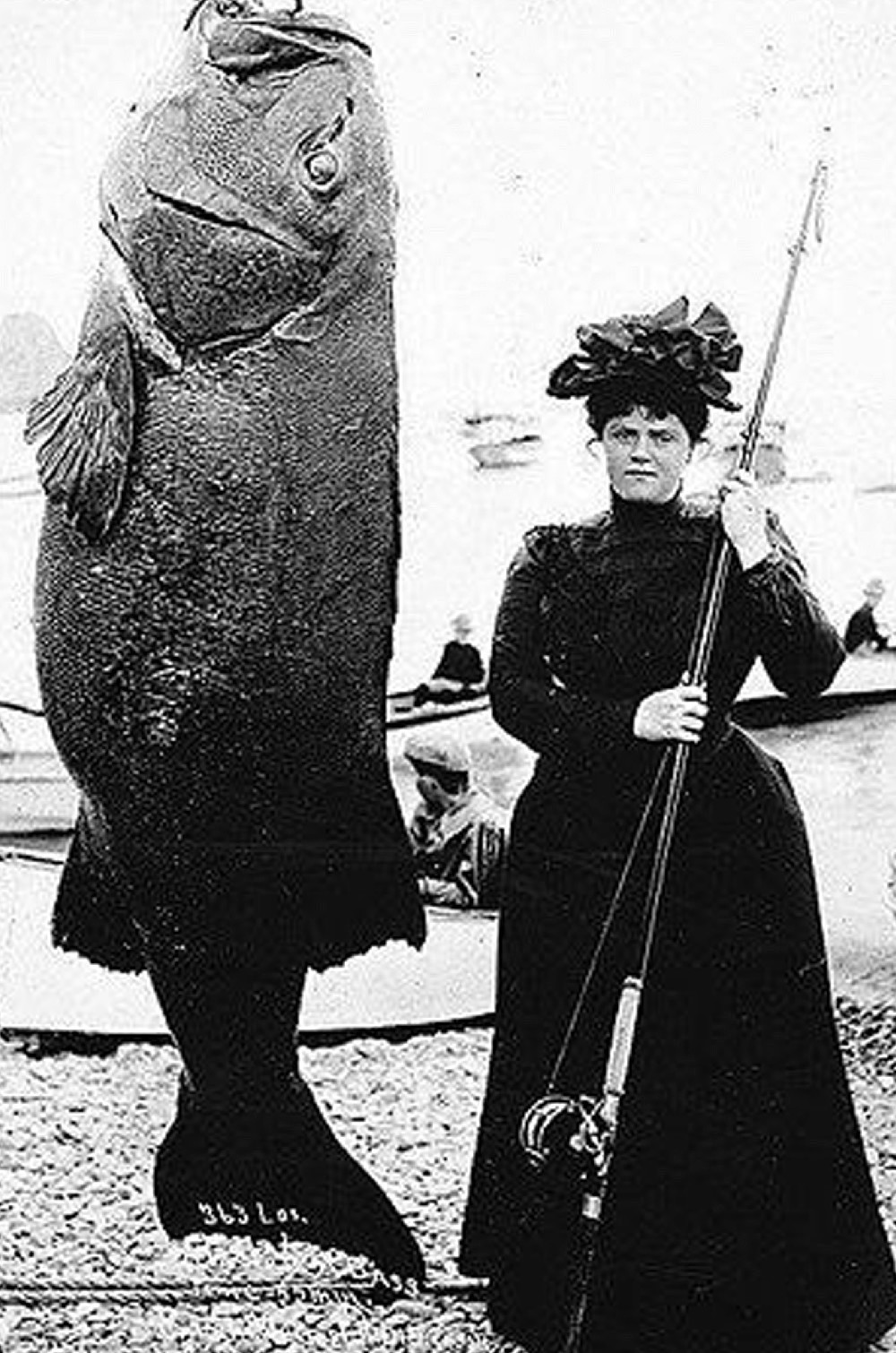 Simon's grandmother with a large deep-sea carp.
He turned out to be an aesthete. Steeped in northern culture he found work with the local laird, one Alexander Graham Bell (no relation), as a carp ghillie and all-round rig specialist. He had few ambitions other than to fleece as much as possible out of the soft southern gits who came up each summer for sessions on the land-owner's carp lochs.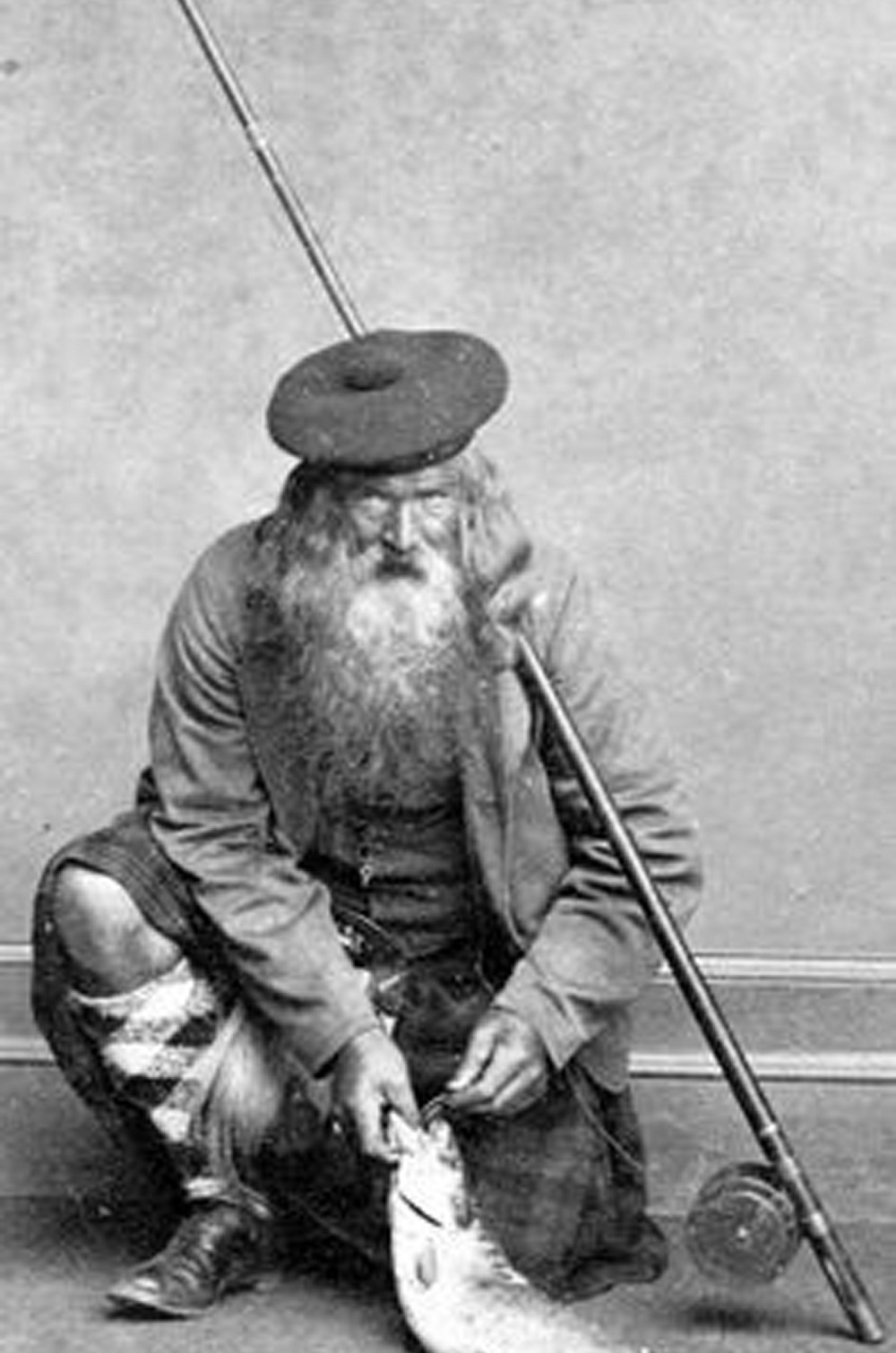 Simon's father with a migratory carp.
Simon's father's laid back style, dedication to all things rod and line and refusal to spend hard earned money on anything resembling proper kit, led to the dark rumour that Chris Yates had modeled himself on the crazy old bugger. Simon's father met Simon's mother when she came up for a holiday on the estate. She was quite different. Raised with a silver bolt-rig in her mouth she was the darling of the southern circuit. Having laid waste to a small pool near the Welsh border long before it became famous she moved on to fish and catch some off the countries largest carp in the post war years.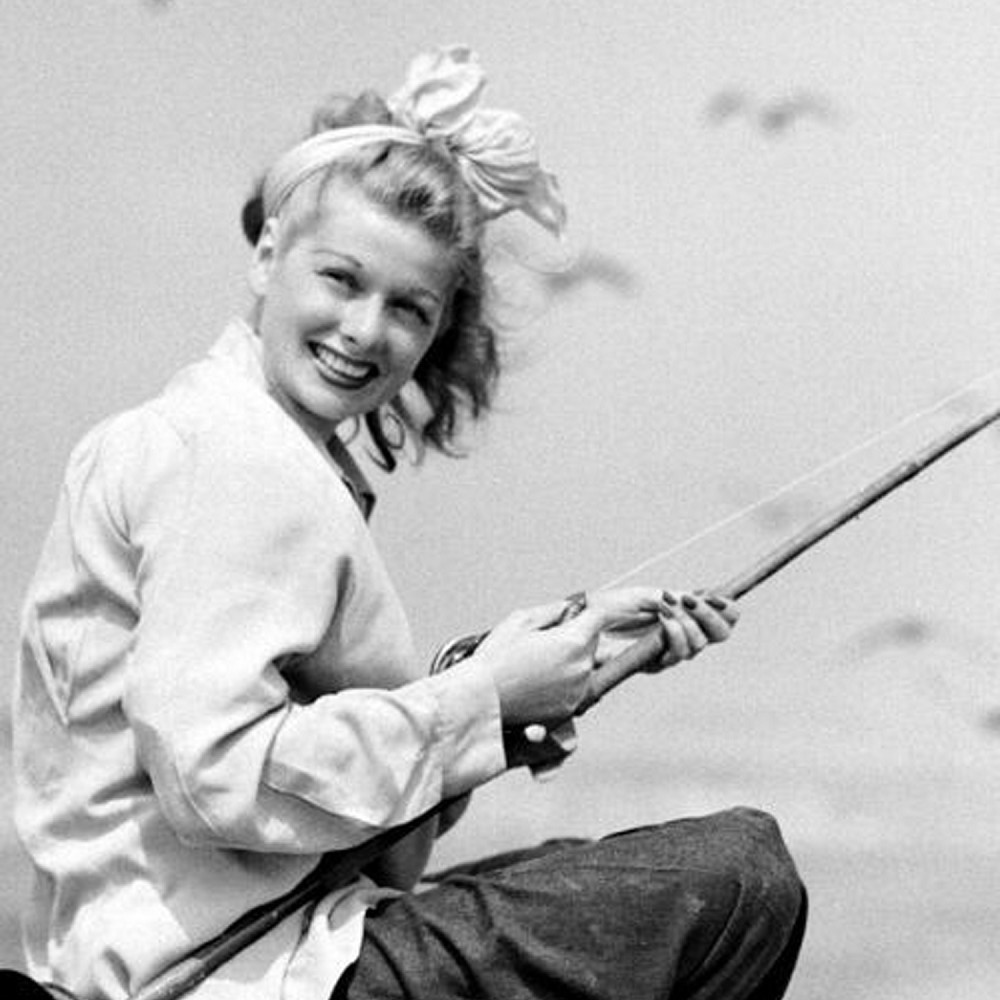 Simon's mother at the peak of her success on the southern circuit. Pictured here touch-legering at Cranwells.
After marriage and producing Simon she settled on a little water near the slum town of Ashford in Kent. And there she remained for the next 23 years her one notable achievement being the establishment of the longest blank spell in carp fishing history. Now in her dotage she can still be heard muttering about the time she nearly caught 'semi-quaver' the largest fish in the country at the time.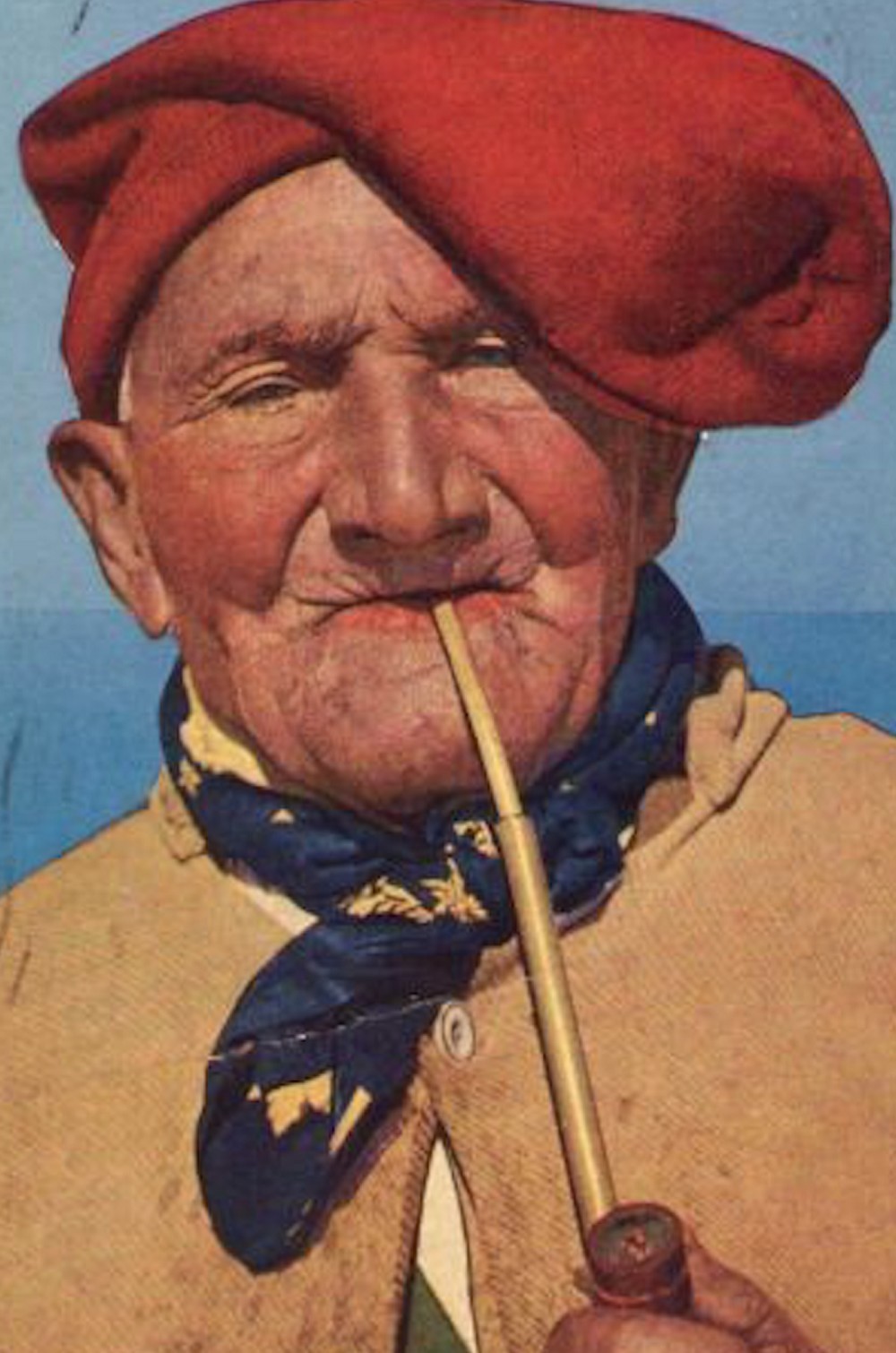 Simon's mother after her record run of blanks on a secret water near Ashford in Kent.
Simon too has a brother. But as he was popular at school, got a good degree, found a well paid job at which he excels, married a lovely girl, produced two healthy children, gives to charities, takes an interest in the local community and doesn't fish, the less said about him the better.
Simon was simply confused by his upbringing. Should he venture north to fish for migratory carp as his father did? Should he follow his grandfathers footsteps and ride the swell of the cold ocean seeking conger-, flat- and basking-carp or should he follow his mothers footsteps, join the southern merry-go-round and resign himself to going quietly mad over the years. In the end he decided to dabble in all three, demonstrated beyond doubt that he was rubbish at each of them and subsequently fled the country to get away from the humiliation.
Next month we aim to go fishing.