CARPING ALLEGEDLY
Bill Cottam returns with his trademark column… Be afraid. Be very afraid!
Carping Allegedly' within the pages of CARPology… who'd have thought it! For those of you who aren't aware, this column featured in Angling Publications' Carpworld magazine for a number of years. Amongst numerous other things, it brought to people's attention that rod pod users should be lined up and shot at dawn, cork-handled rods should be banned from all forms of angling apart from river chub fishing, and that you should never fall into the trap of thinking that being a successful carp angler is more important than looking good on the bank. I cannot deny that my words have rattled the occasional cage over the years, but I can live with that; the problem, of course, is that some people simply can't handle the truth!
So there you have it; sadly, Carpworld is no longer around, but as far as 'Carping Allegedly' is concerned, as one door shuts another one opens! Thanks to all at CARPology then, for giving me the opportunity and the magazine space to put the carp world to rights, and to show you once again, that I am indeed the seeker of piscatorial truth and justice.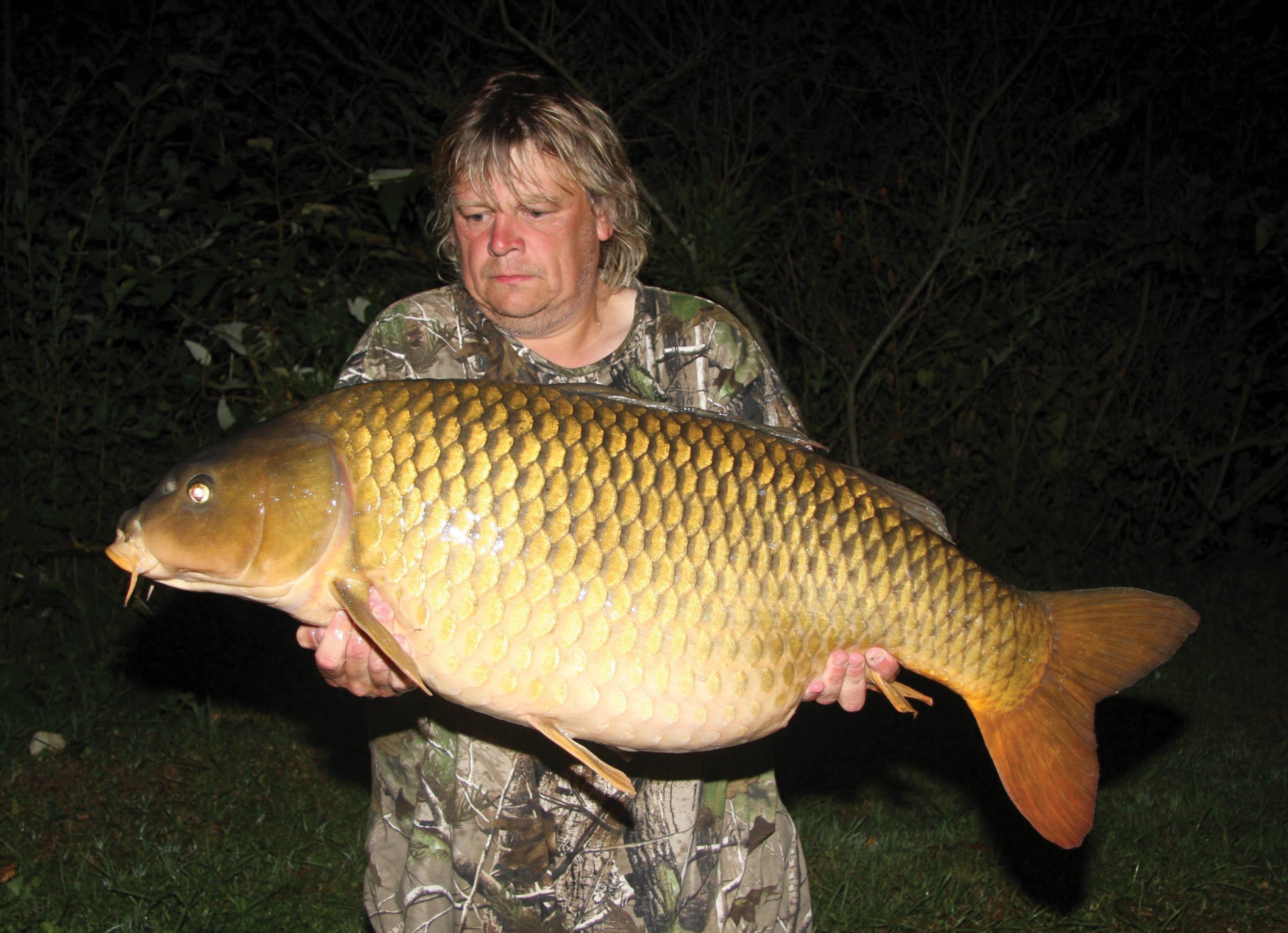 ---
COVID CARPING
I currently feel like a rampant Bengal tiger that's been caged for ten years and released into the wilds of Bangladesh for the first time. I have just returned from France, and consequently have been subjected to a fourteen-day quarantine. The enforced lockdown didn't bother me too much during the spring and early part of the summer, but it's certainly a whole lot tougher when it's dark at six in the evening and the rain is hammering constantly against the office window! Thankfully, as I write this drivel, I have come out (no, not in that way!).
With the COVID situation uppermost in our minds, we headed out to France with a very definite plan. We took more provisions with us than we normally would have done, so as to keep shop visits to an absolute minimum. We also travelled via the Eurotunnel, and so were able us to cross the Channel without ever having to leave the van. To cut a long story short, we made it to and from the Limoges area of France, having filled up with fuel three times and after only briefly meeting with the owner of the lake; that was it. Then, on returning home, we had to go into isolation for two weeks! I know we all have a social responsibility with such things, but surely we would have had more chance of catching the lurgy in the local Tesco…
'We' on this occasion, was my wife and me. This had been the plan since the trip was booked a year or so earlier, and Judi accompanying me this time around actually proved to be very convenient, as the enforced two-week lockdown that we would be subjected to on our return would have prohibited virtually all my more regular fishing partners from making it.
Judi and I headed off in the early hours of the last Friday in September and with the possibility of industrial action at the port looming - and Operation Stack reportedly in operation - we expected considerable disruption on the way over. How wrong we were. The three hours and forty minutes down to Folkestone and the subsequent three hours to Paris were both eerily quiet. Traffic built up slightly after we'd negotiated the dreaded Périphérique (the Paris ring road), but we reached our destination by late afternoon (record time).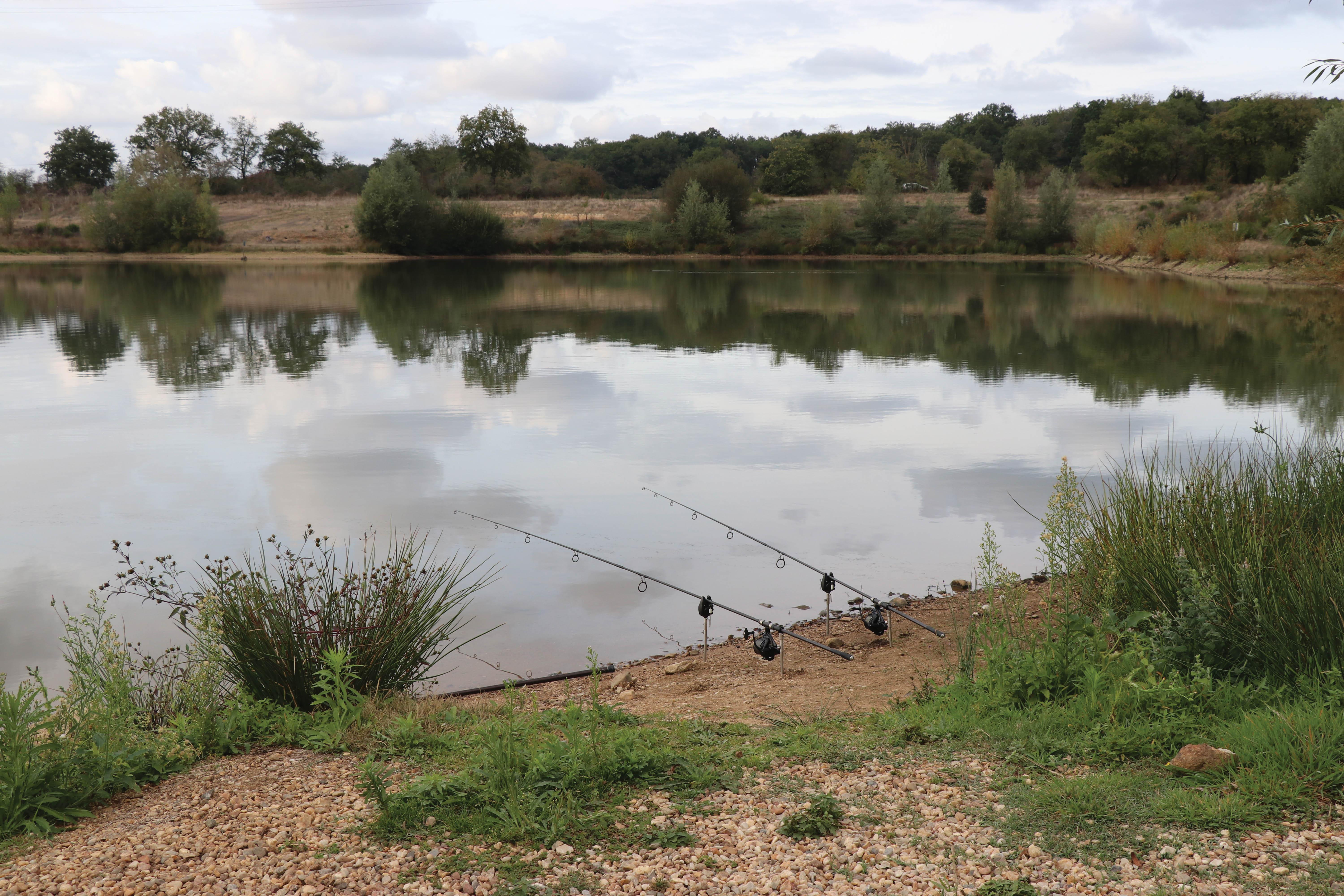 My previous trip to France, with long-time mate, Colin Cutts, had been torturous, with daytime temperatures as high as 44 degrees and nighttime highs of 34 degrees. Conditions were tipped to be wholly more conducive to catching the occasional carp this time around, with daytime temperatures up to a maximum of 18 degrees and dropping as low as 4 or 5 degrees during the hours of darkness. A fair bit of wet stuff was forecast, and with the wind direction due to change on an ongoing basis throughout the week, it looked like it would be a case of dodging the heaviest of the rain as best we could. It was due to be tipping down every day, though, with the real heavy stuff supposedly arriving towards the end of the week.
Forgive me for squeezing in a little plug, but I won't bore you with the details here and will save the tale of the two fish I caught for my forthcoming book. Suffice to say though, that RG Baits Formula + Arctic Crab boilies and pellets, and Carbon Baits hemp, tares and maize produced mirrors of 75lb 12oz and 63lb 8oz. Both fish came on 'big fish Thursday' after five days of no action at all and very little in terms of showing fish.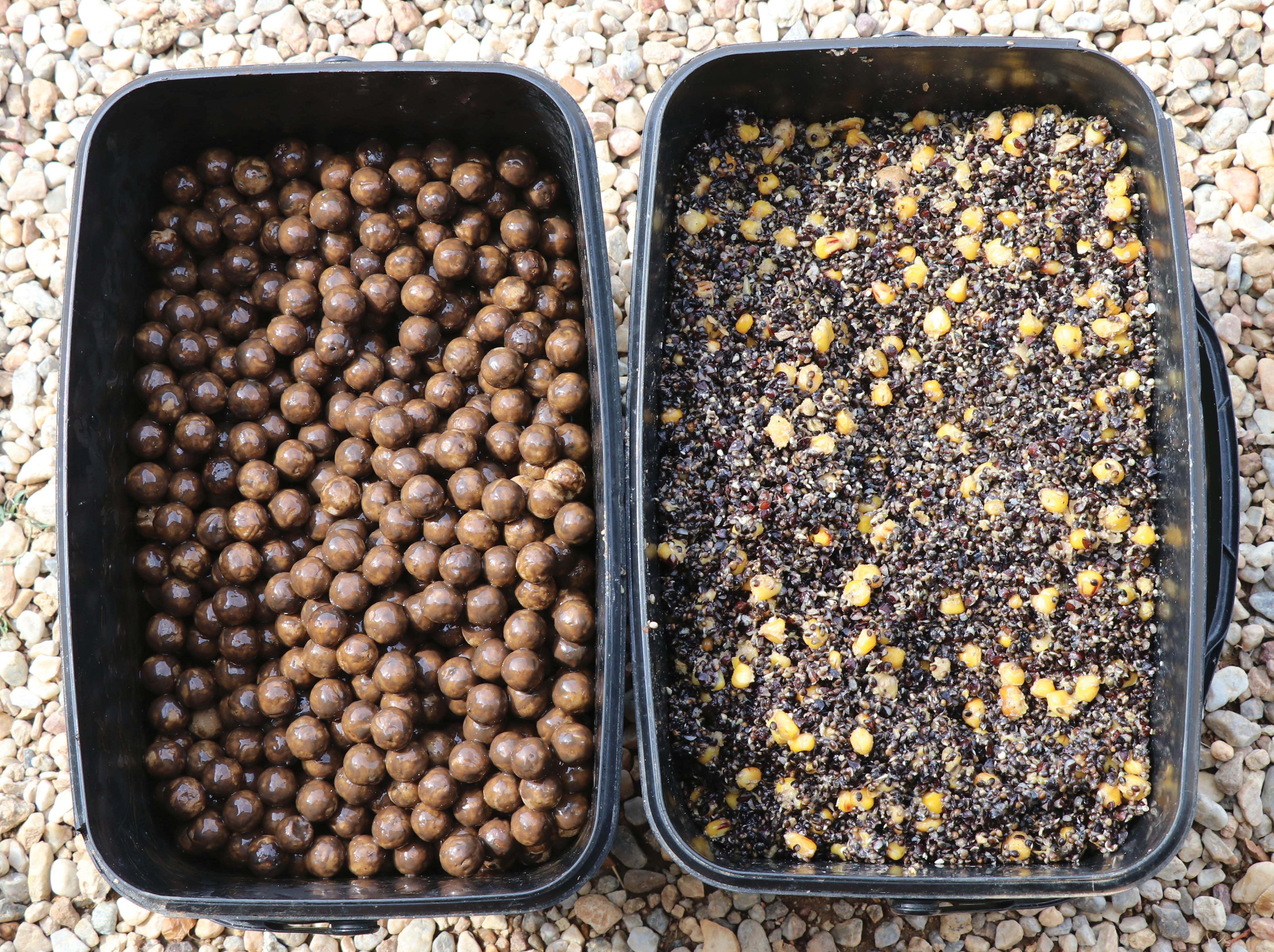 Two takes in a week and two fish for over 139lb was beyond anything I could ever have dreamt of, and whilst I will never comprehend how so many anglers seem able catch more fish from the water than I do, the bigger fish do appear to take a shine to me. I have, for many years, adopted a number of presentation and baiting tactics that I honestly believe increase my chances of catching the better fish, but how I had been able to single them out on Happy Lake was simply too cut and dried to be put down to anything other than incredibly good fortune… as somebody considerably wiser than me once said, 'It's better to be lucky than good!'
---
MAKING IT HARD
Now before you jump to the wrong conclusion, this section has nothing to do with my long-term erectile problems, and was certainly not inspired by the dozens of women that have been left severely disappointed by my 'horizontal refreshment' efforts over the last couple of months. It is more to do with a particularly worrying trait that appears to be creeping into the modern-day carp scene. I am talking, of course, about the current obsession with having rods way out in the water! There are occasions when such inconveniences are necessary, perhaps, but more often than not, I think the carp tigers believe it looks a bit sexier, or as is the case with the yellow-brace brigade, because it gives them a legitimate reason to spend their days and nights 'Vassed up' to the max!
I just don't get it. I like to think that I'm growing old gracefully, but I have now reached a stage in my life when I do everything possible to make things as easy as possible. With that in mind, if I'm fishing a normal type of swim - one with average depths in the margin - I position my rods at the water's edge, the aim being to net anything I'm fortunate enough to hook, from the bank. In situations such as this, I can while away the hours in normal footwear and normal clothes, without the need for something that resembles the bottom half of a camo gimp suit! All this getting a bite at two in the morning, wading ten yards to the rods and then another twenty yards to tread water as I net a twelve-pounder, just doesn't appeal to me in the slightest.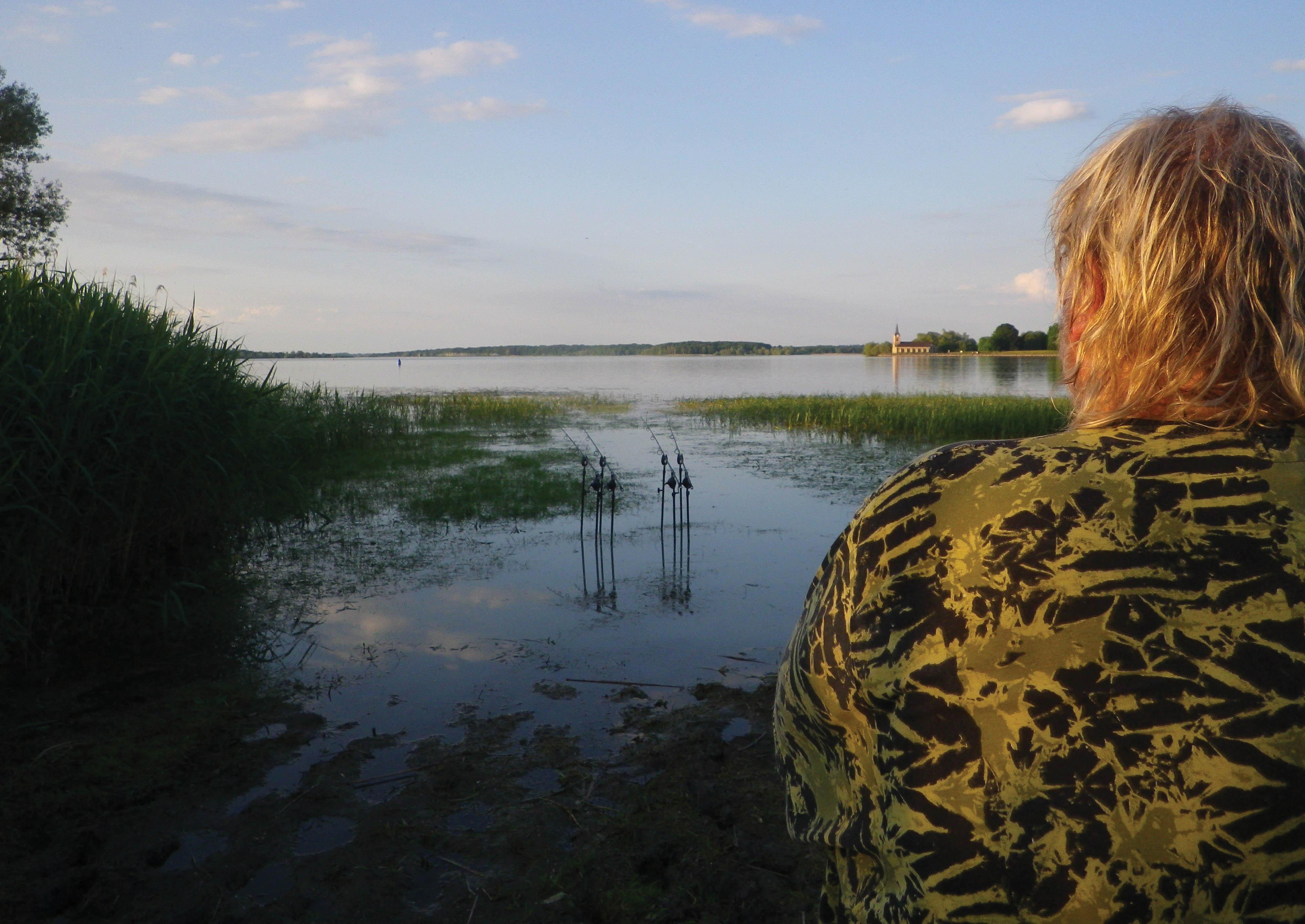 ---
THE BRITISH RECORD
At the time of writing, we're in the middle of a global pandemic that has seen over a million people lose their lives, Everton are top of the Premiership and a fella has caught a 75lb mirror. If reports are to be believed, he is reluctant to claim the British record for fear of death threats - it's official; the world has gone stark raving mad! Thirty-eight-year-old roofer, Wayne Mansford - no stranger to big carp - was fishing at Holme Fen Fishery in Cambridgeshire when he caught the monster. The issue many anglers have with the capture is that the fish was stocked at 15lb from overseas, and is not native to the UK!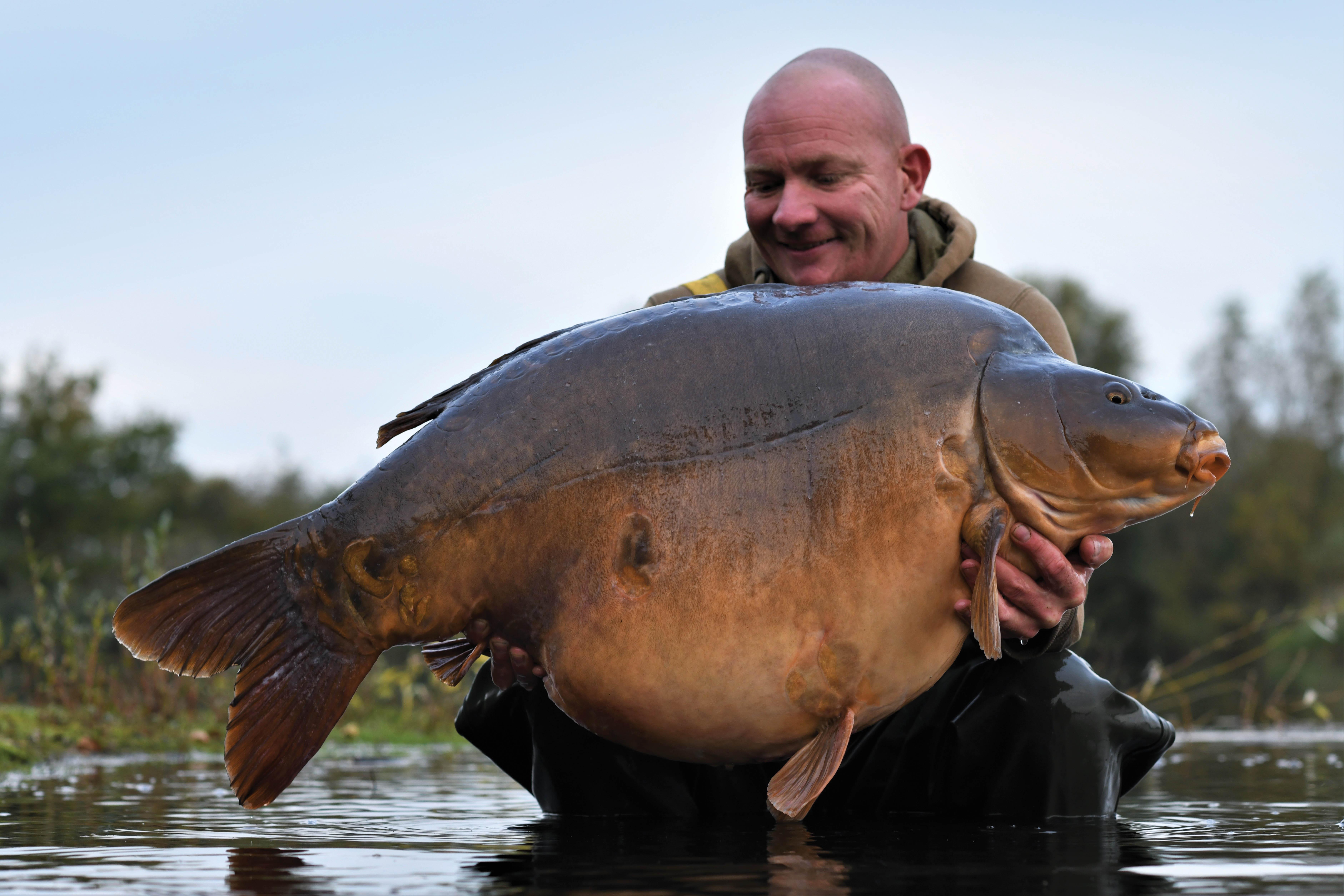 For my money, one of the great things about carp angling is that we are free to do it however and wherever we want. If we want to fish for dozens of six-pounders, we can; if we want to travel hundreds of miles across Europe in search of monsters, we can; and if we want to spend weeks on end chasing a big, character-filled Leney, we can do that too. Likewise, if we want to fish for carp that started their life in another country, surely we're free to do so. Don't get me wrong; I have no wish at all, to see Wayne's fish recognised as a British record, and it will be a sad day should an imported fish be regarded as such, but for crying out loud, I will not be critical of the fella or be threatening his life anytime soon.
Simon Crow stole my thunder on social media shortly after Wayne's capture. He correctly pointed out that the biggest carp ever caught on rod and line in the UK was Kent's Big Plated, banked in November 2017 and weighing 83lb. This particular fish was severely bloated, and consequently, no record claims were submitted by the captor. Records though, are not beauty competitions; they are simply statements of fact and if you just want to deal with facts - record or not - the Big Plated at 83lb 4oz is the biggest carp ever caught in the UK.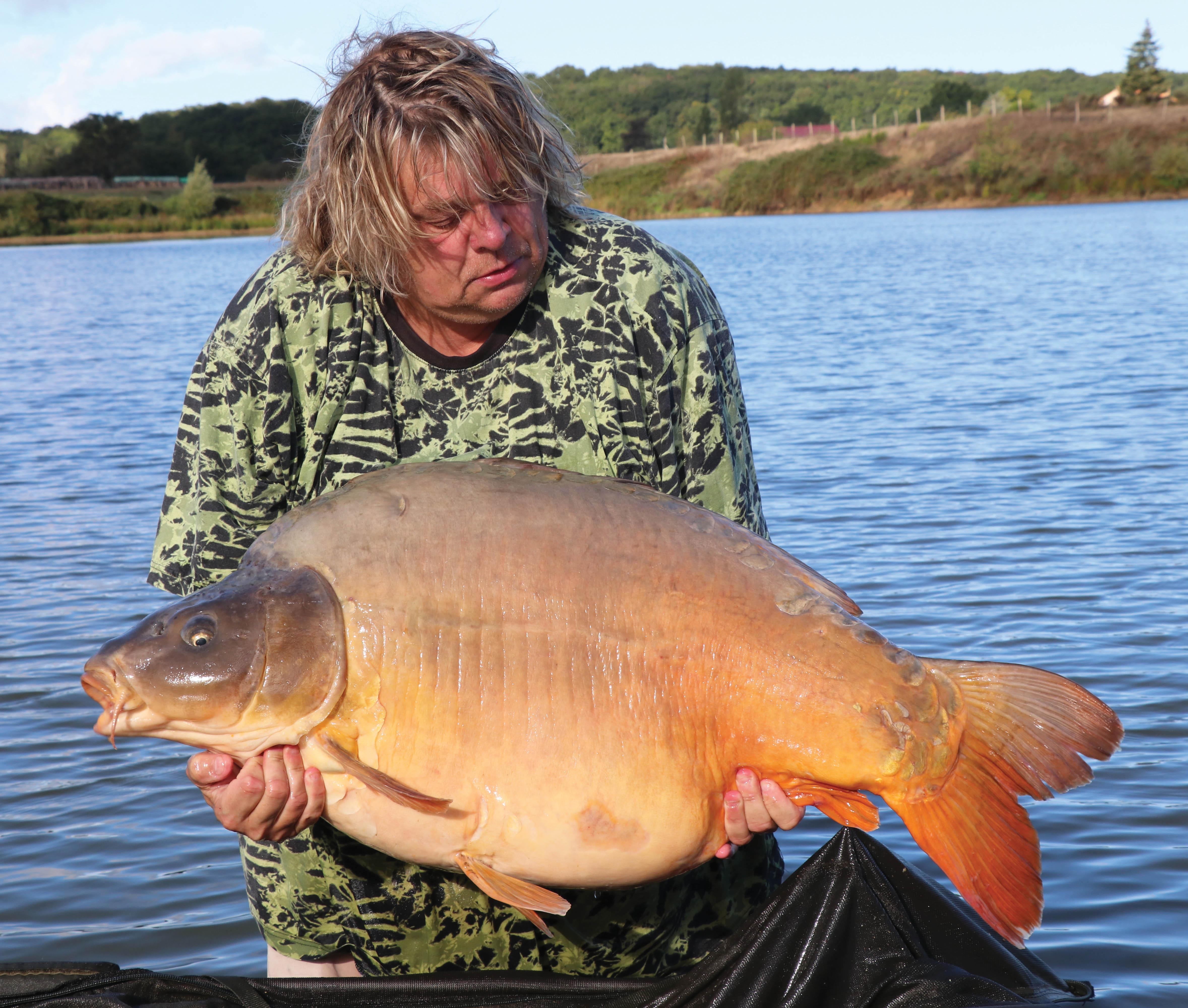 Coincidentally, I was looking to have some roof tiles replaced on the gardener's annexe on the west wing of Chez Cottam when news of Wayne's capture broke. Having read that he was a roofer, I was quickly on the blower in search of mates' rates. Sadly though, I was tipped off that the tiles he uses originate from a quarry in Northern Spain and consequently, they don't count! Fortunately, I also had the number in my phone of recent CARPology cover star and interviewee, Paul Forward. Paul is also a time-served roofer of some repute, who I'm reliably informed by my sources in the South, only uses slate of UK origin - as far as my roof is concerned, I like to keep it real!
---