Carping Allegedly
Practical or pretty? Bill Cottam considers a modern-day dilemma, recalls redecorating his mother's kitchen, and explains how his own approach differs to that of many of today's ultra-efficient carp catchers…
Confession Time
I take my role as your resident seeker of truth and justice very seriously. Certainly, part of my responsibility involves leading by example, and setting standards which I sincerely hope you all do your utmost to aspire to. Honesty plays a huge part in what I strive to bring to the 'Ology party, and with this in mind, I have something I have to get off my chest… a confession if you will.
Now, in common with drug or alcohol addiction, the first step to recovery is having the strength to realise that a problem exists in the first place, and that is exactly the point at which I find myself at this juncture in my life.
I am truly sorry if you feel let down by my admission, and I will totally understand, of course, if you may find it difficult ever to trust a word I write again, but the fact is, my luggage doesn't match… in fact, it doesn't even come close! The mistake I have made over the years, has been to buy specific items of luggage based solely on their quality and how they suit my requirements, and I have to say, they all do so superbly well. I do, though, recognise the error of my ways, and have ended up with a vast array of brands of luggage in various differing shades of green and camo. This, I guess, will never render me fit to occupy a chair at the top table of time-served, bona fide carp tigers. Forgive me Father, for I have sinned!
The bulk of my long-session gear is housed in a couple of Free Spirit Rock Solid Carryalls. One holds the bulk of my tackle, the other my cooking gear. I have no idea if the Rock Solid range is still available, but my carryalls have certainly done many a mile with me. They have the added advantage of offering loads of external pockets, and bivvy table tops once the top flaps are opened. Inside the carryalls, bits and pieces of tackle and spare leads live in a couple of the excellent Korda Compac EVA boxes. The Reubens are in a Trakker Scale Pouch, spare spools and PVA are also in Trakker NXG pouches, and as I mentioned within these wondrous pages only last month, an Avid A-Spec Tackle Bag takes care of my RidgeMonkey tackle box. There is also a nest of RM gear that includes head torches, in-bivvy lighting, and enough charging paraphernalia to power the Rolling Stones' next American tour! It goes without saying that all the RM gear is stored in the oh-so sexy zip-up cases produced specifically for the job.
Buzzers, buzzer bars, indicators and my low-profile pod are all kept well protected in a Summit Tackle bag that's part and parcel of the kit supplied with the world's sexiest pod itself: the Summit Colosseum Low Profile Pod.
My food and freezer bags bear the name of Aqua Products, with longer-term frozen bait kept seriously cold and in tip-top condition for more than is ever long enough in two Icey-Tek freezer boxes. Pop-ups and specially pimped hookbaits are stored in yet another Korda Compac 200 box.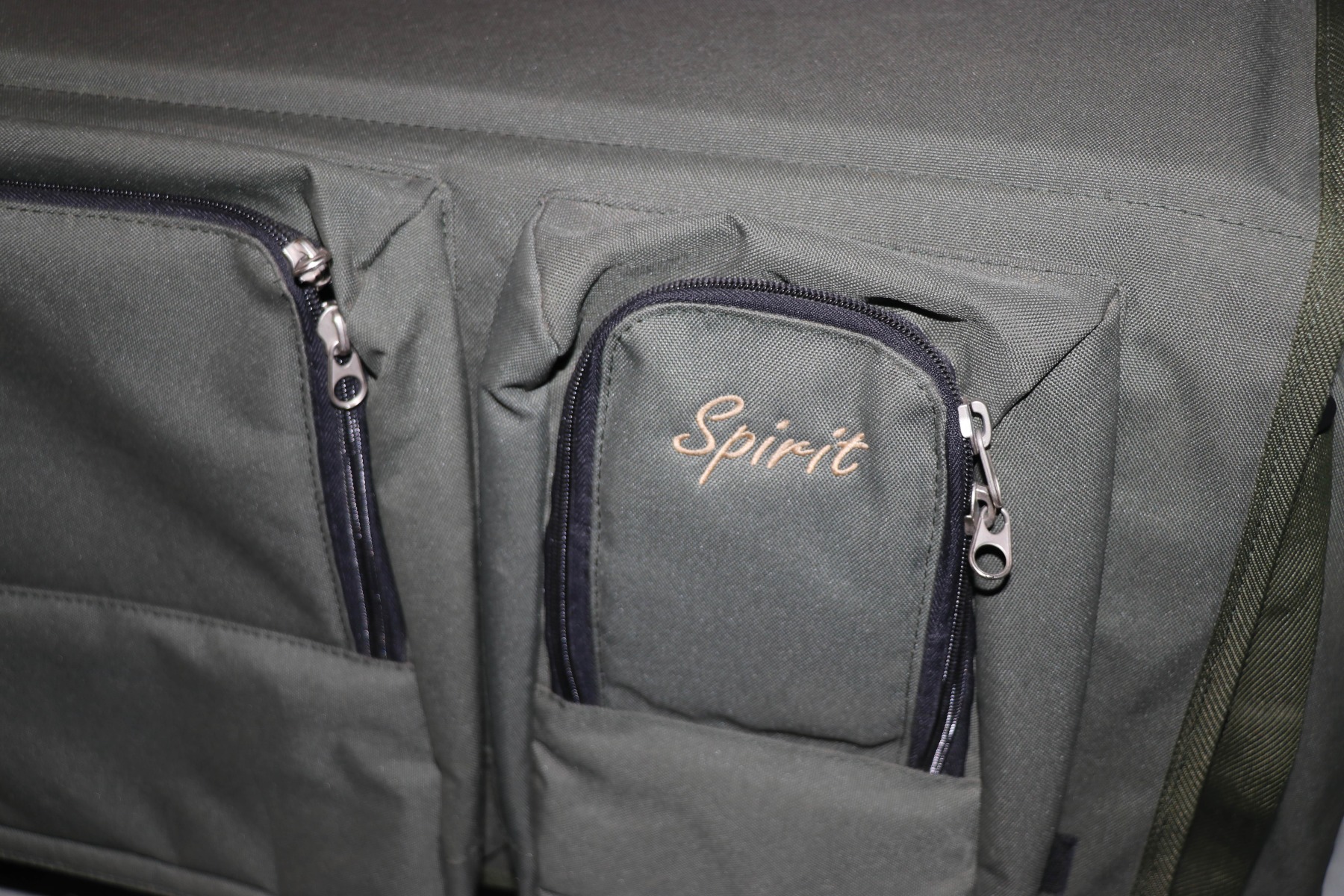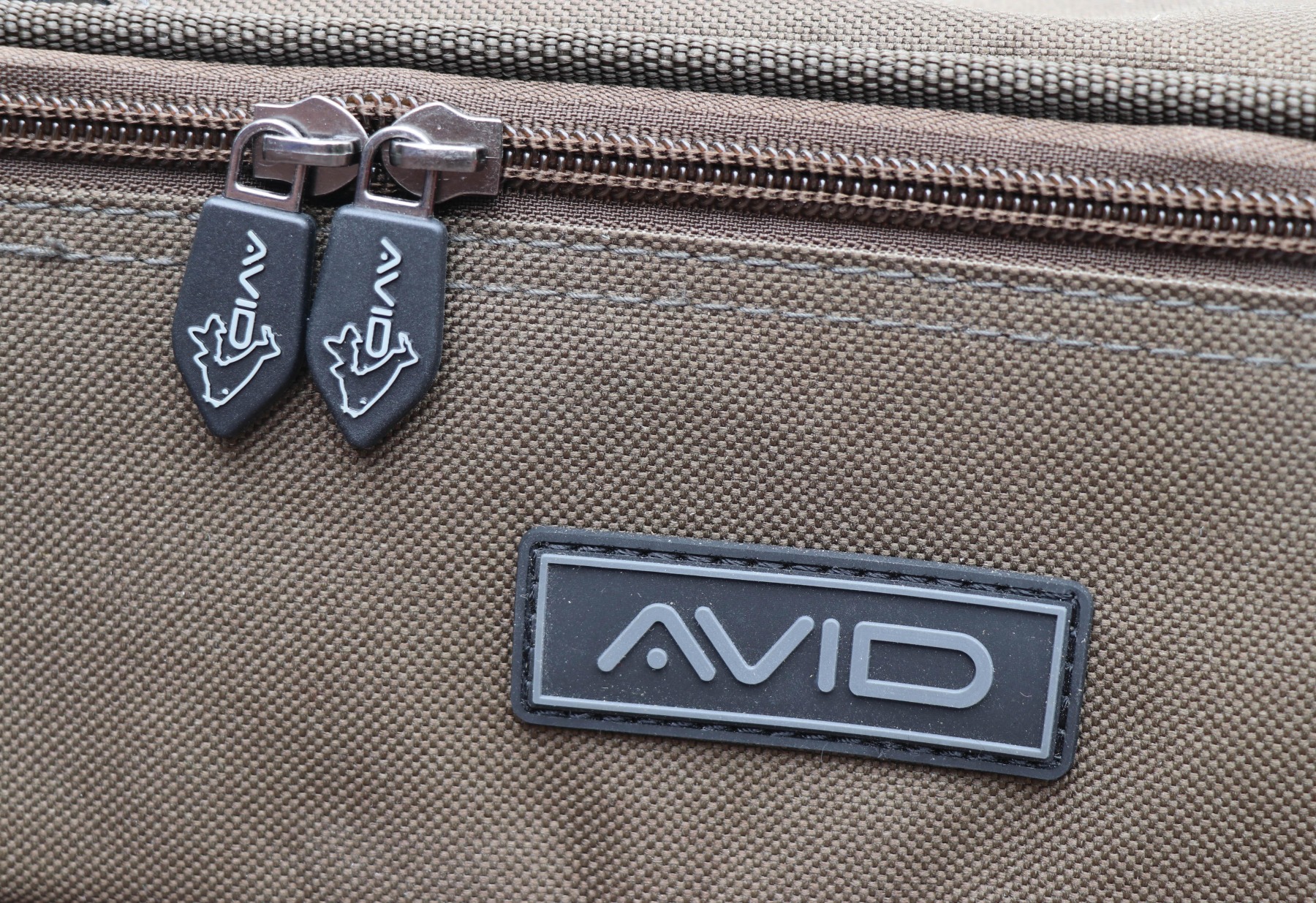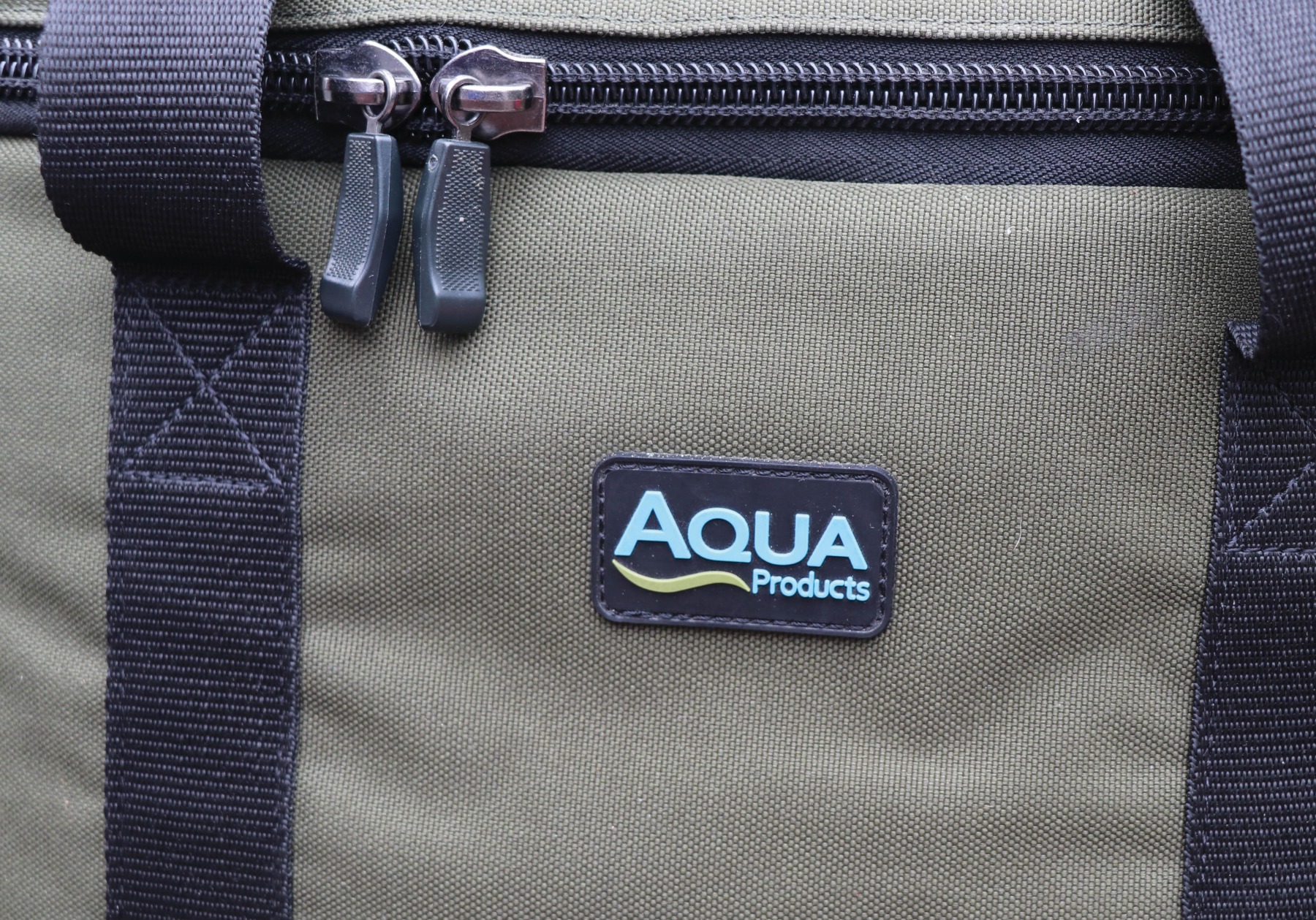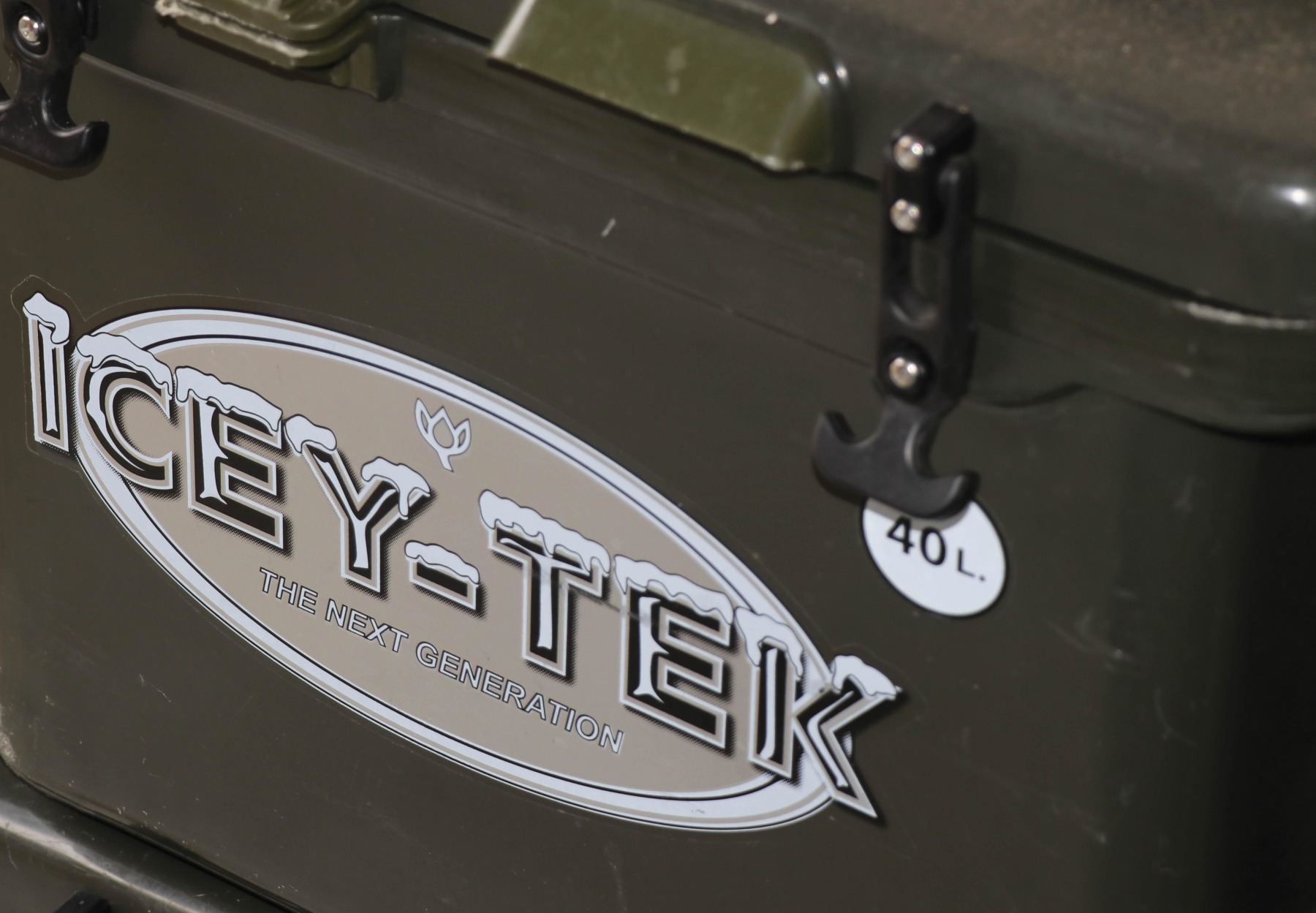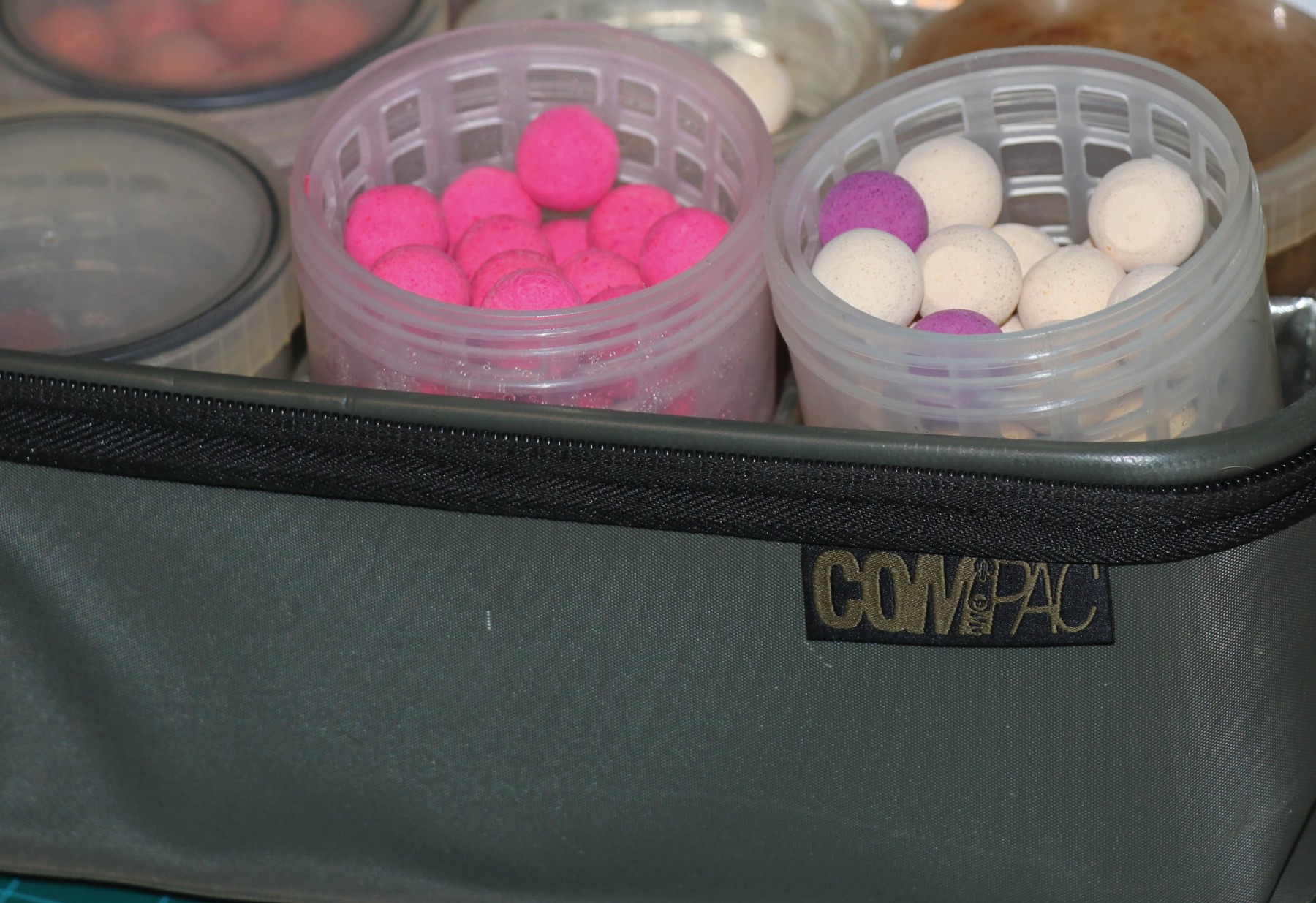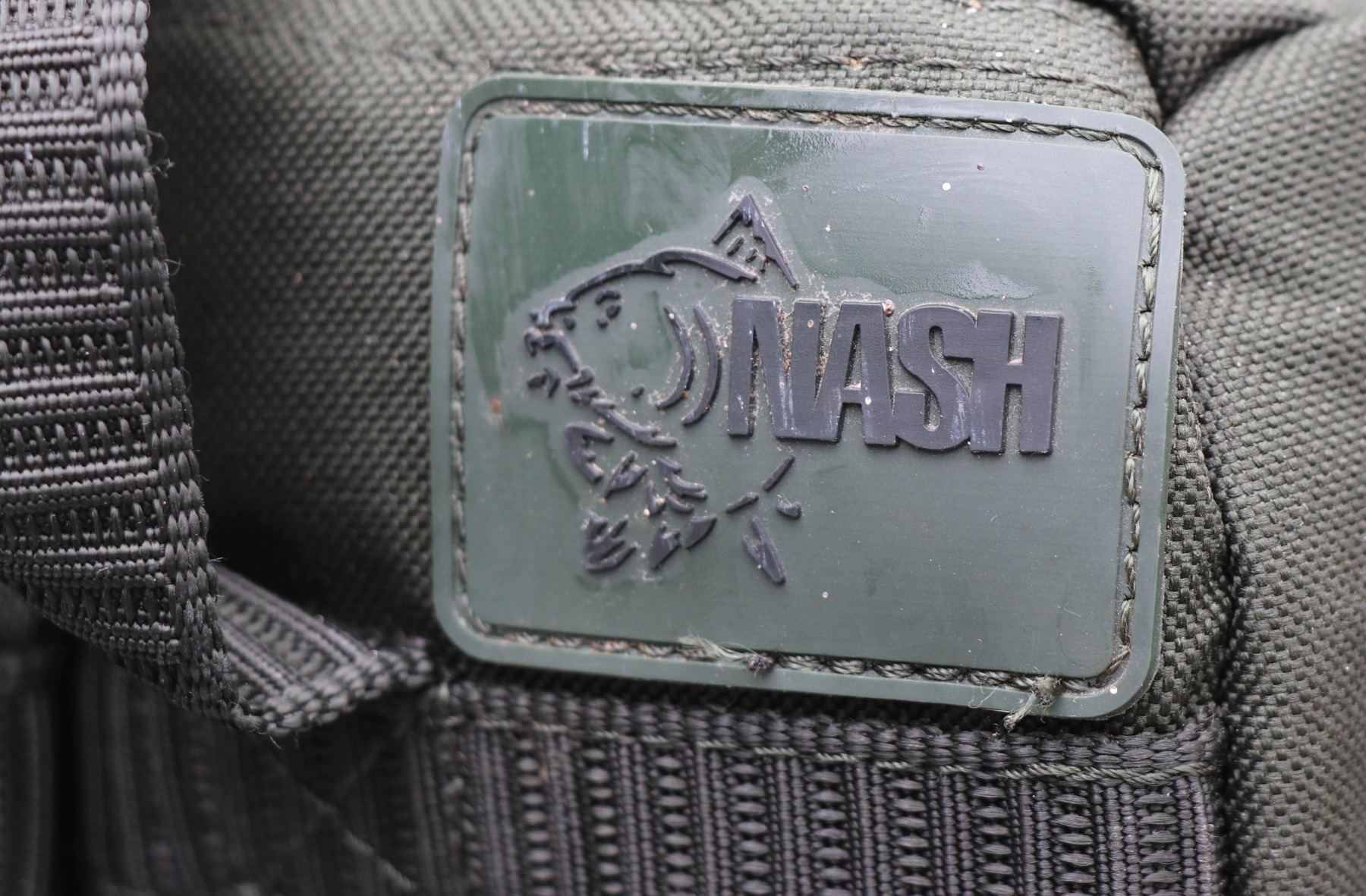 I have never been one for using all-singing, all-dancing rod holdalls that take up more room than a small cruise ship in the back of the van, so rods are always carried loose, and a quiver houses landing nets, banksticks, retaining slings etc. I own two quivers: one is from Nash, the other from Trakker!
Finally, we come to unhooking mats, of which I possess three: the Les Graviers Cradle Mat, as designed by my mate, Luke Moffatt, and courtesy of Cotswold Aquatics; a Solar Inflatable Unhooking Mat; and a more sensibly sized Aqua Products Combi Mat which I use in the UK.
So there you have it. I have a bag for everything and everything has a bag, yet I remain totally and blissfully confused, and have absolutely no brand loyalty as far as luggage is concerned!
My sincere apologies go out to any members of the set-up police who, after reading this, might plan an after-dark raid on the carp cave, but the truth is, after the stresses we have all suffered over the last year or so, I have more important things on my mind than whether my luggage matches! Sorry an' all that.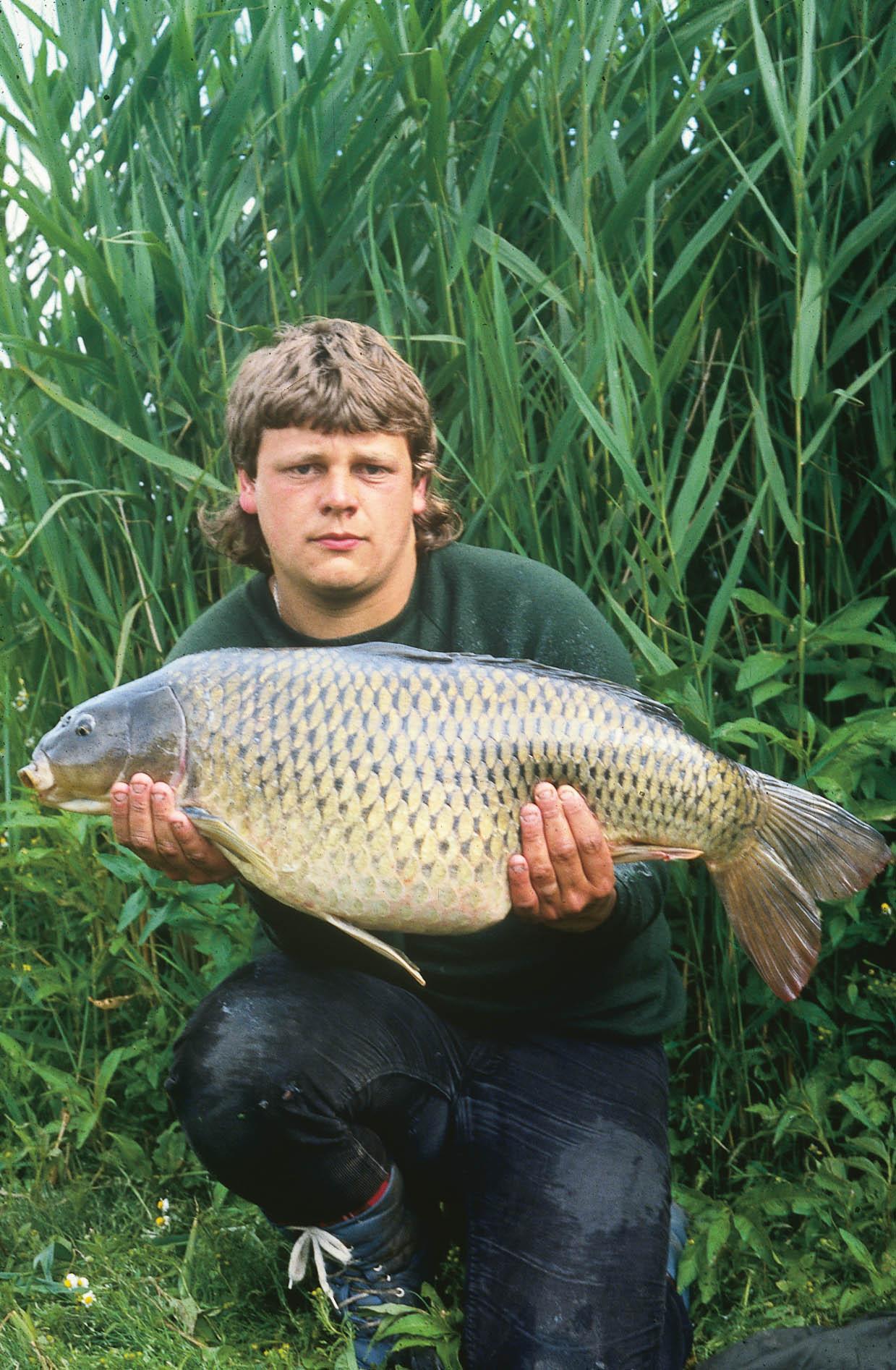 Bait-making Disasters
I was twenty-three years old, still working as a lifeguard and tennis coach, and living at home with Mum and Dad when Tim Paisley and I started Nutrabaits. Product production was based in my parents' garage; the corner of my bedroom was the office; and bait rolling took place in the kitchen—much to Mum's annoyance!
In the early days of the company, Tim and I obtained and played around with loads of additives, and amongst them was the unbelievably pungent and forever-lingering garlic essential oil.
Mum was incredibly supportive of our new venture, but she very quickly drew the line at me making garlic-flavoured baits in the kitchen. As a consequence, I used to roll them when she was at work. Around this time, I also stumbled on a local company which specialised in reconditioned catering equipment, and one of my first investments was a rather powerful, five-speed industrial-style liquidiser. Result: no more complaints from Mum regarding her Kenwood Chef blender stinking of our latest concoction!
One particular day, I waited for Mum and Dad to leave for work, and then set about preparing my gear for another morning's bait making. I dropped a dozen eggs into the liquidiser, along with four good spoonfuls of red dye, Nutramino and six drops of garlic oil, before whacking it straight up to warp speed five… to my eternal regret, however, I had forgotten to put the lid on! I don't recall whether I was more impressed by its power and the ease with which it propelled liquid such an incredible distance, or the fact that there was a perfectly formed, three-feet circle dripping rather pungent red liquid all over the carpet. I do recall, however, that Mum was not especially pleased!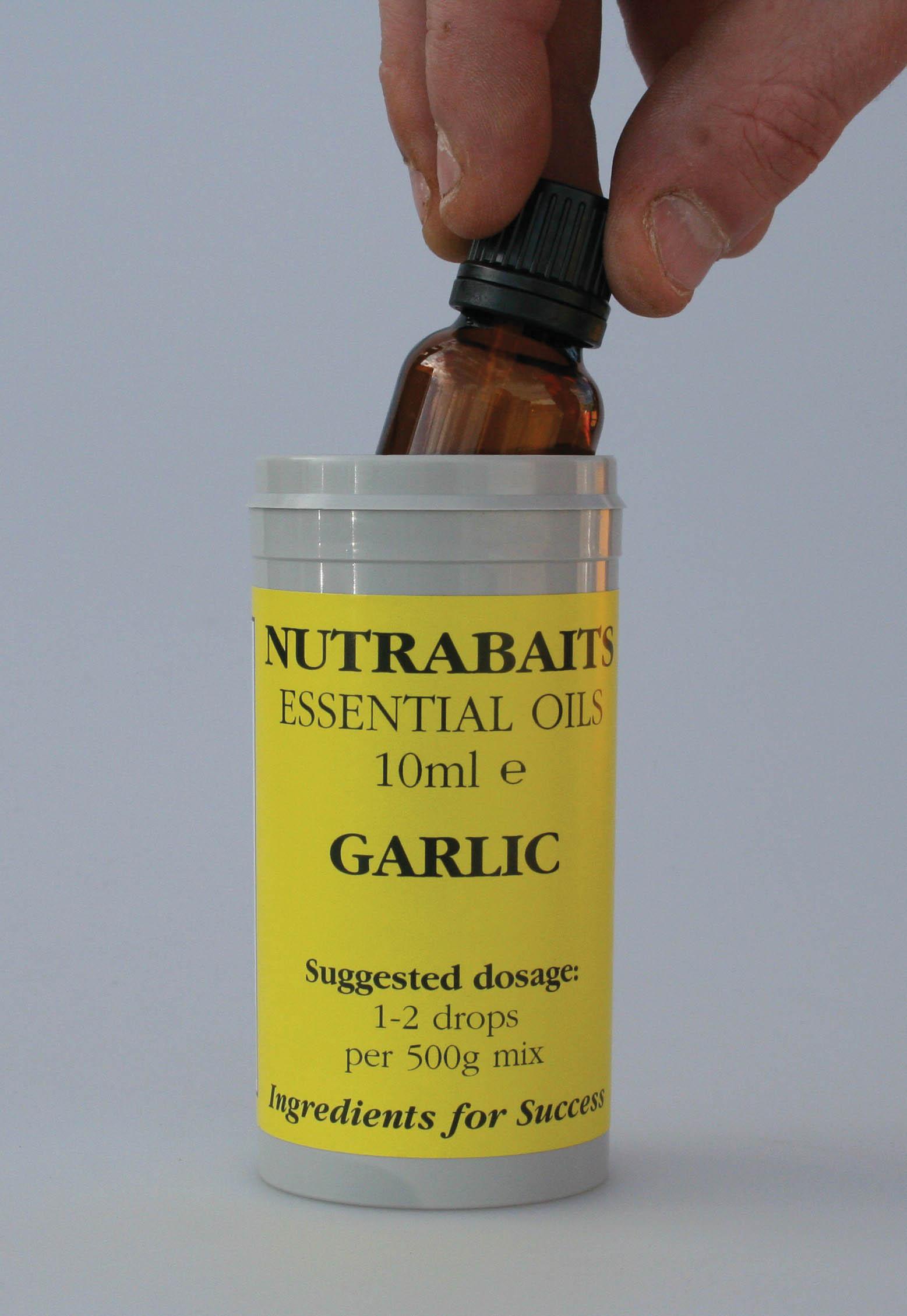 A Total Lack of Urgency
Although I recognise his brilliance, obviously, I have never been a huge John Lennon fan. There is no denying that he wrote many great songs, though, one of my favourites being a wonderful tune from the Imagine album, which went on to become a huge hit for Brian Ferry and Roxy Music in 1981… I can state categorically that 'Jealous Guy' was not written about me. I am many things and have many bad traits—albeit not as many as my missus suggests—but I do not have a jealous bone in my body, and never have had!
I am very much the same as far as my angling is concerned. I am a great admirer of lots of anglers out there, some high-profile and some not, but I am not the slightest bit jealous of any of them. Jealousy is a very different thing to envy, and I cannot deny being slightly envious of carp anglers who live in the heart of the Colne Valley, or in the South of France; but jealous? No!
In my defence, though, I guess there are plenty of Colne Valley carping conquistadors who have legitimate reasons for being envious of the fact that I live in Rotherham… I just can't think of any of them at the moment!
Generally speaking, it is the mega-prolific carp anglers whom I really admire. T ruth be known, I don't think sitting on the right water for half a lifetime and catching the occasional 'hippopotacarp' requires massive amount of skill. Consistently catching lots more fish than anybody else, however, undoubtedly takes talent. Hats off to anybody out there who is able to achieve such levels of success consistently… apart from Tom Maker, of course.
Quite frankly, he is just taking the piss! I have just read that, in addition to his many years of unbelievable carp-catching, he caught a hundred fish to over forty pounds in one seven-day session in mid-winter… FFS! We have communicated briefly via social media, but I do not know Tom personally. I suspect, however, that he is one of the oh-so impressive new breed of carp anglers who has everything in place to ensure they can get a bait and six spods' worth of feed, back out to within 10mm of their dinner-plate sized hotspot within eight seconds of the fish they have just caught hitting the net cord… I can't begin to tell you how far removed that is from my own style of fishing!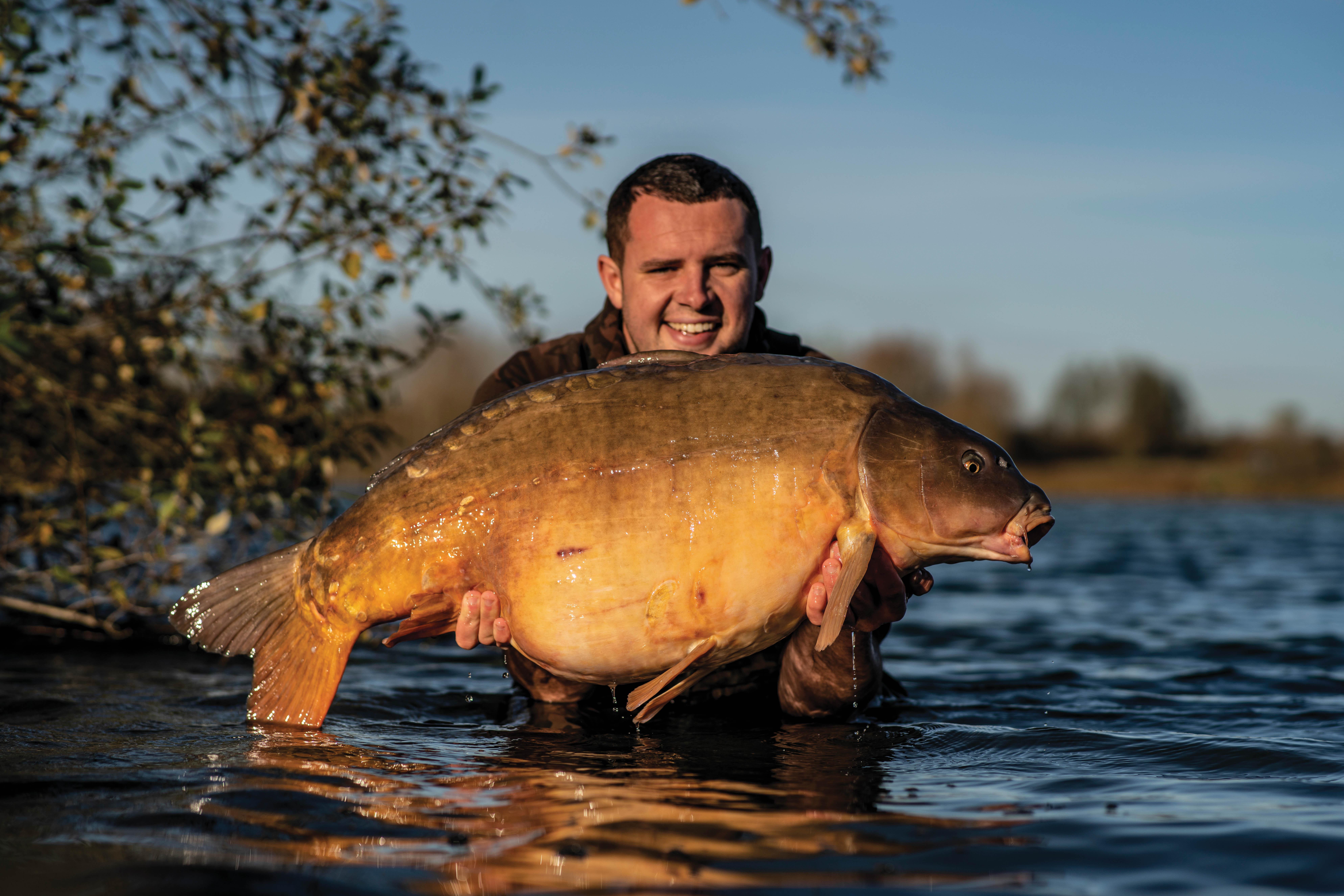 I tend to fish waters where I don't catch many fish, and where I class three or four pickups in a week as something of a result. As a consequence, every capture is treated as a major event and is celebrated. My usual method of celebration is to watch the world go by for half an hour, drink three gallons of coffee and contemplate when, or indeed if, I am going to put my bait back out anytime soon. Very often, I will be in no immediate rush to do so, preferring instead to take the opportunity to rest the swim for a while. This is all far removed from the 'speed carpers', of course, who leave their recently caught beastie in the net with the rig unclipped until their next, already tied and baited rig is smashed out against the clip, and back on the money in readiness for the next take.
Many carp tigers have taken casting to another level too. Not only can they cast further then I can see, but the accuracy they are able to achieve with apparent ease is nothing short of awe-inspiring! Practise makes perfect in every walk of life, and the relatively new tactic of using distance sticks and clipping up, does undoubtedly help hone the skills, but even taking that into account, it is all mightily impressive stuff. It blows me away!