Dean Watson: The Overnighter
Bait-Tech's Dean Watson tells us what he's been up to this month...
Most people in the angling trade will know that this time of year is crazy busy! I have been spending most of my time travelling up & down the UK to various trade shows with the M6 motorway being my new best friend. My angling has taken a back seat during this time, grabbing overnighters where I can which leads me to this current write up....
I finished work on the Sunday at 2pm and headed for my syndicate water which was a 45 minute drive away, leaving me a few hours of light to set up before night fall rolled in with the clocks going back.
On arriving at the lake I headed towards a swim called The Gate. This swim always has good autumn and winter form, an area fish tend to visit regularly and my gut feeling was I had a good shout at a bite from here.
I was keen to get everything sorted with good visual on the rigs being cast out before the light levels dropped, plus I was using my new Mk2 Supa Brolly for the first time (always a buzz using a new bit of kit!)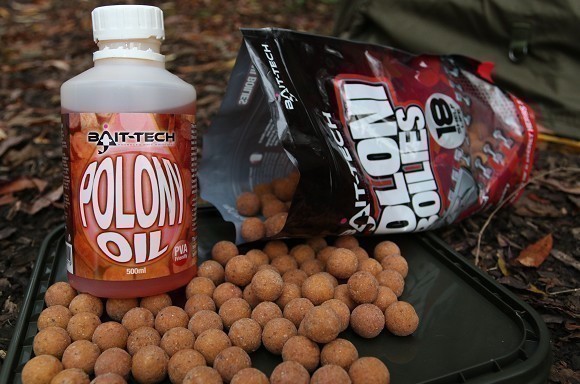 The right & middle rod were armed with the faithful Bait-Tech Poloni boilies with a drizzle of Poloni Oil helping with the pulling power. The rigs were simple Snowman set-ups, fished blow-back style with faithful Fox Arma Longshanks. I then catapulted half a kilo of 18mm boilies over each rod only fishing 25 yards out in 17-18ft of water. Now the left hand rod; I wanted to try something a little different. The forgotten bait... maize!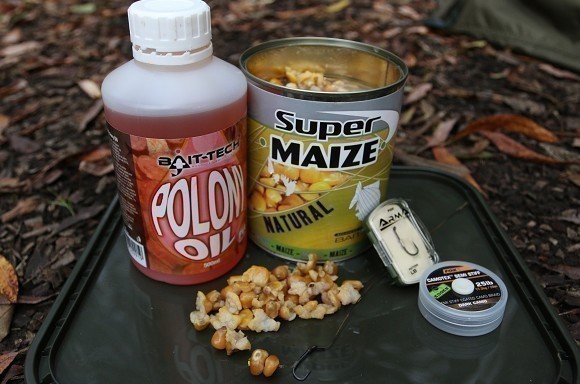 This time of year, we all tend to go boilie mad and I too am in full vote of boilies in late autumn, but using the 3rd rod on different bait, a different approach can lead to those special results when certain fish are seeking something other than round boiled bait.
One can of natural maize would be more than enough bait. I gave the maize a good coating of Poloni Oil, using two good pieces on the Hair (again, fished blow-back style). The rig was cast out at a distance of about 40 yards, two rod lengths from the bank. I then catapulted the remaining maize over the top of the rig, all traps set and the kettle was on!
The night passed without a beep. I was awoken by a dog walker shouting his friend to return the ball! As my eyes slowly opened, that sinking feeling arrived when you see daylight and thoughts of ''no fish'' rattle around your brain. Wounded!
The kettle was soon on for the first morning cuppa and reflection upon the session started. Did I get it wrong? Did I put too much bait out? Were the rigs on the money? All these things rattle around your mind at this time. With fishing though, it never ceases to amaze me that it's never over until those lines are out of the water. With just 20 minutes left before I had to pack up, the maize rod was away after it received a drop back after a few single beeps. The fish powered towards me and I had trouble catching it up at first, it was soon under control and after a good battle a stunning scaly mirror was defeated and sulking in the landing net – result! Happy days!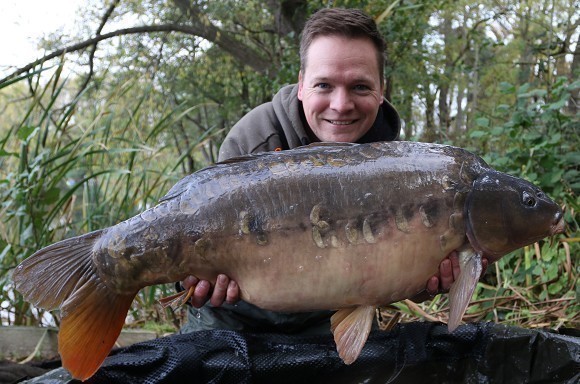 She tipped the scales at 28lb 10oz! Just proves that, thinking outside of the box on that third rod can produce wicked results in such a small timeframe. Please check out my video diary on this session (below.)
Until next time, tight lines & stinky nets
Dean Watson