Ian Chillcott: Comedy Of Errors
Just my opinion of course...
The night had been a dry one, especially in the landing net department, so I was just about to pack up and drag my sorry little arse home. And as moribund as I was, the lake was just about to give me one last kick in the kahoonas! As I gazed at my motionless indicators one last time, the heavens opened and within seconds, everything I possessed was dripping wet. I started to pack up in the slow, painful way that all defeated men do, and as if that wasn't enough, I punished myself more which constantly reminded me of just how badly the session had transpired.
I sometimes try and convince myself I must be good at this stuff, but I am more often than not, reminded that actually… I'm not. I had arrived at the lake 48hrs before, just as the best weather conditions we have had in many months began. An hour before first light had seen me wandering around the lake trying to decide just how big and how many I was going to catch. However, I could never have imagined just how far I was about to sink into the proverbial mire. I believe this scene had been set the previous week, when my barrow had overturned on a day session at a small private lake. My alarms had come off worst, which was unsurprising really, after having spent about ten minutes in five feet of water… doh! The depressing reality of being a bit of an idiot continued apace.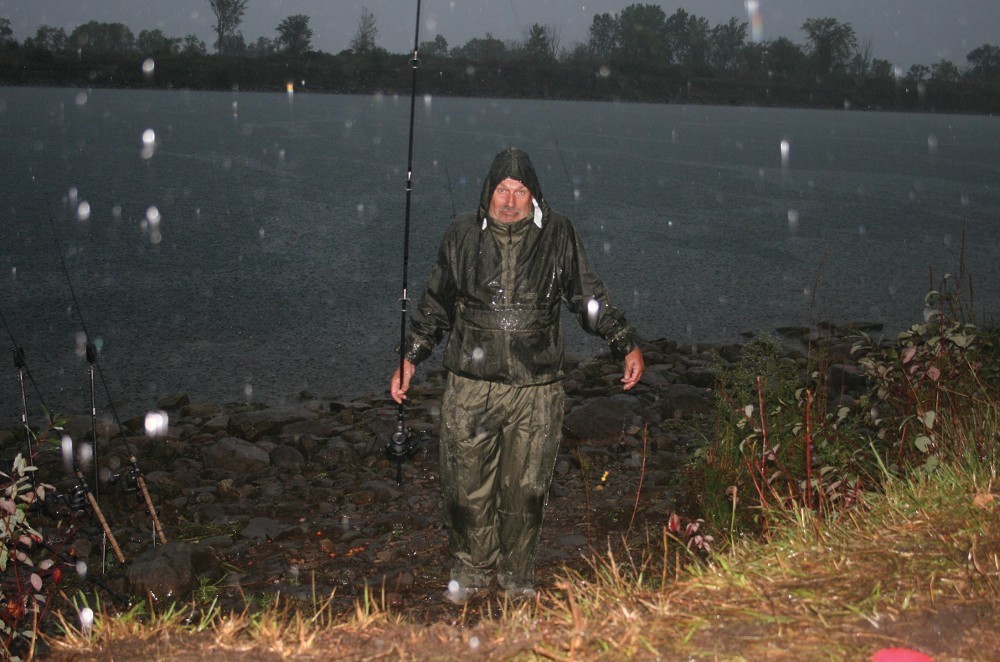 No matter who you are, it cannot always be a "good time!"
Bait was the first issue, as mine was sitting right next to the plant pots outside our front door. As I was only a mile from home it wasn't too much bother to get them, but it kind of upset my rhythm. I should have realised things were not going to go too well when I decided not to put up my 60-inch oval brolly, and chose instead to spend the night under the stars. Stars that were very evident at around 2200hrs when I got my head down, but had totally disappeared two hours later behind some big old clouds. As they were full of water I was left scurrying around at midnight trying to get my home sorted out! I looked remarkably like a one legged man at an arse kicking party, and once the cover was erected, I couldn't help thinking that bad things come in threes. How wrong could I have been?… I lost count around ten!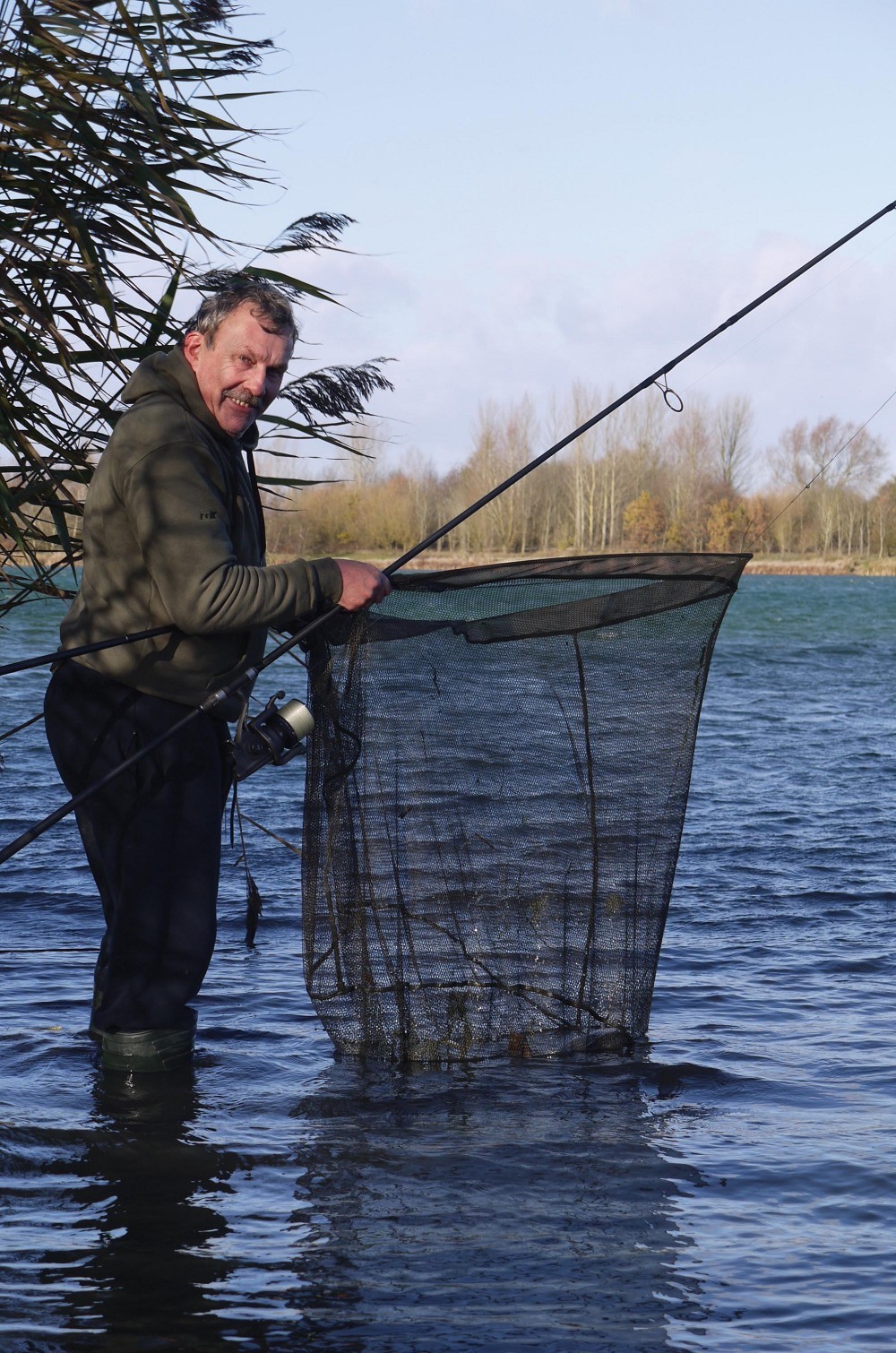 Occasionally, even in the depth of winter, we do get it right
In my desperate attempt at creating some cover, I broke one of the anchor points on my brolly, which left one side flapping in the wind. I hardly slept and as light filled the sky, I decided to tie up some rigs and put the hookbaits on. That operation didn't start off too well, when I discovered I had left the top off of one of the bait dips. Everything was awash with Hybrid juice… lovely! A brief assessment of the situation meant I required a move; I broke a rod tip, one bobbin lay smashed on a stony outcrop, and the top of my water bottle was loose, emptying much of its contents over my kit.
Once I arrived at my destination things didn't get much better there, to be honest. The mayhem continued, and even though I certainly had fish in front of me all night, my landing net continued to remain remarkably dry! That was, as I said at the start of this piece, when the heavens opened and tried to pack up as best I could. I even managed to snap a rod ring from my spod rod, which seemed to be the final nail in the coffin. However, as always, although it only took minutes to drive home, I was contemplating my next session as I unpacked the van, which looked remarkably like the retreat from Moscow! Surely I could never get this unlucky again…?
I suppose that writing about carp fishing, considering I make a very shaky living from doing so, can sometimes lead the reader into thinking that nothing ever goes wrong. "This guy catches all the time, big ones too; how the hell can anyone obtain such epic rewards?" The answer, fortunately, isn't as difficult to imagine as many would believe. Unless you write a diary, which the vast majority have never quite had the balls to do, you never get a direct line on how they fish, when they fish, and most importantly, how many they catch. Ask an angler to write (if indeed he does write it himself!) about winter fishing for instance, and he will accumulate all the pictures of his success at that particular time of year over a long period of years. An article filled with carp, however long it took him to acquire those carp, can be an impressive thing; it just never quite seems to sum up the challenge of the chase when the whole thing is flooded with fish! And when you throw in the fact that most of the pictures of the captor holding a winter carp are decorated with trees that still have leaves on them, you start to understand what's going on.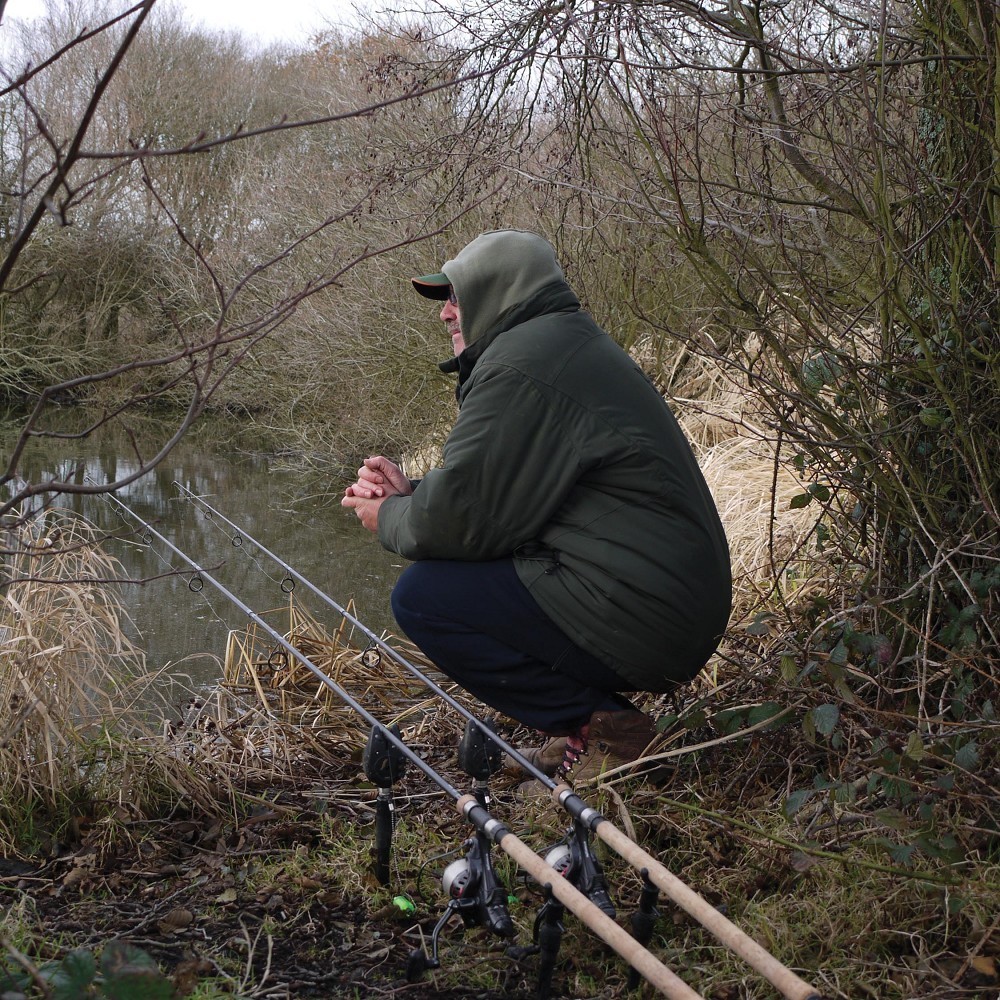 Winter is hard for sure…
There can be little doubt the world of commercial carp fishing can throw a very distorted light on the challenge that carp fishing is supposed to be. I don't necessarily disagree with it, but I feel that the angling fraternity needs to be shown a more detailed story of the way carp fishing can be for even those whom many feel are carp-catching machines! Stories should come from those that are limited to weekend fishing or the occasional over-nighter. This is the position in which most are confronted with, a position that is surrounded by family and work commitments. Aren't they the people that should shape carp fishing? Aren't they the people who have to suffer all the hurdles fishing throws at us? These are the "real" anglers, and although they may catch far less than someone that fishes during the week, I am sure they can all teach me a thing or two about catching carp in a situation that the vast majority find themselves in every time they get their rods out! Just my opinion of course.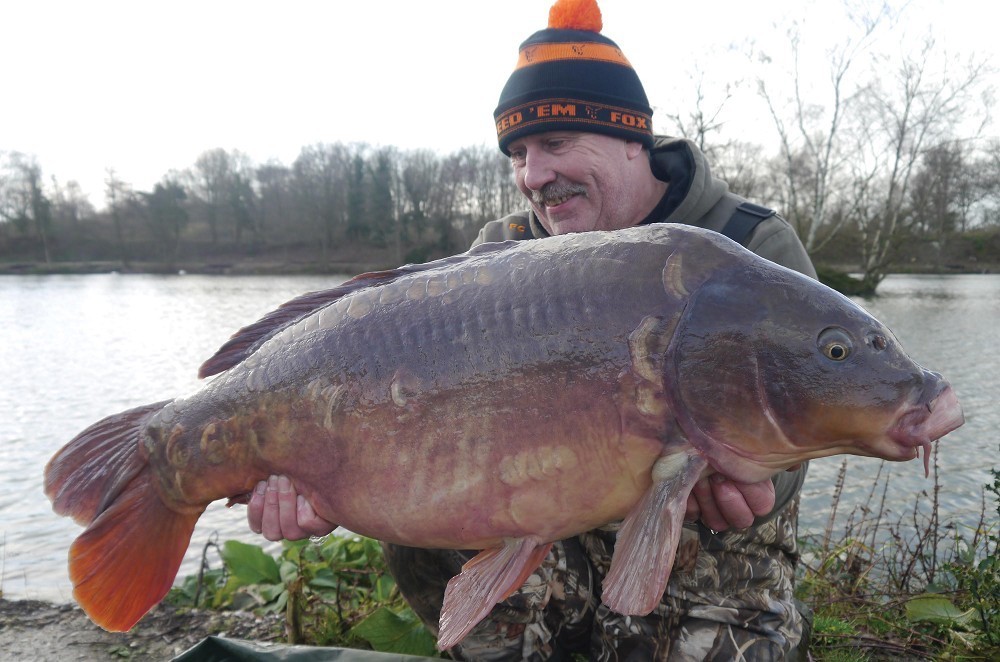 …But the rewards are there, even when the leaves have fallen from the trees!