In conversation with Terry Hearn
As Through The Mist thunders through the printing press, we catch up with the author to find out how 2020 has been for him…
It seems rather fitting that twenty-nineteen marked the 20th anniversary of Terry Hearn's first book, In Pursuit of the Largest, and can now be celebrated alongside the latest book in a trilogy from Tel. Through The Mist, the follow-up to his second book, Still Searching, has been in the making for a long time, as Terry revealed during our chat, and with 15 chapters, over 170,000 words, 500+ images and 40 drawings, it's certainly going to be a meaty read from one of carp fishing's greatest storytellers. Each chapter not only reveals his challenges, methods, triumphs and the full reality of each campaign, it explains the thinking behind them. ¶ We were fortunate enough to quiz Tel a little more about the book, along with finding out how he coped with lockdown, his thoughts on Ronnie Rigs and bottom-baits, plus how the fishing's been since he signed off the book.
CARPOLOGY: How was lockdown for Tel? I suppose on paper the timing couldn't have been better: unable to go out fishing with a book you wanted to write!
TERRY HEARN: "Exactly. I'd rather it hadn't have happened, but the timing did work out well. It was a bit of a blow to begin with, especially having already sat in working on a book right through the winter. I'd been looking forward to getting back on the bank for the start of April, but lockdown put a stop to that, and as I was already in the flow I just carried on working. Obviously, like everyone else, I really missed the fishing, but there was little I could do about it, and I was glad to have something else to focus on. I spent much of lockdown sorting through photography and going over everything I'd written, which in hindsight was a good job because things got a bit tight towards the end. If lockdown had happened any other year, then I think I might have struggled."
Let's start with the book: how have you found writing this one compared to the previous two?
"In a word, slower! I had the chapter headings all written down on a sheet of paper, and as each one was completed I'd put a little tick next to it before moving onto the next. That was my little buzz every so often - it was the only way I could get my head around it, by treating each chapter as a project on its own.
"As any writer will tell you, the best way is to start by getting a skeleton down, everything written in rough, and then it's just a case of going over it, adding and tweaking until you're happy. It was really slow going, though. There are three or four lengthy chapters which took me forever to write, Burghfield and the Ivy Pool chapters in particular, and even once they were done, I still found myself going back over them time and time again. That's the funny thing with writing, you get fussier as time goes on - it's much easier when you aren't aware of your mistakes!"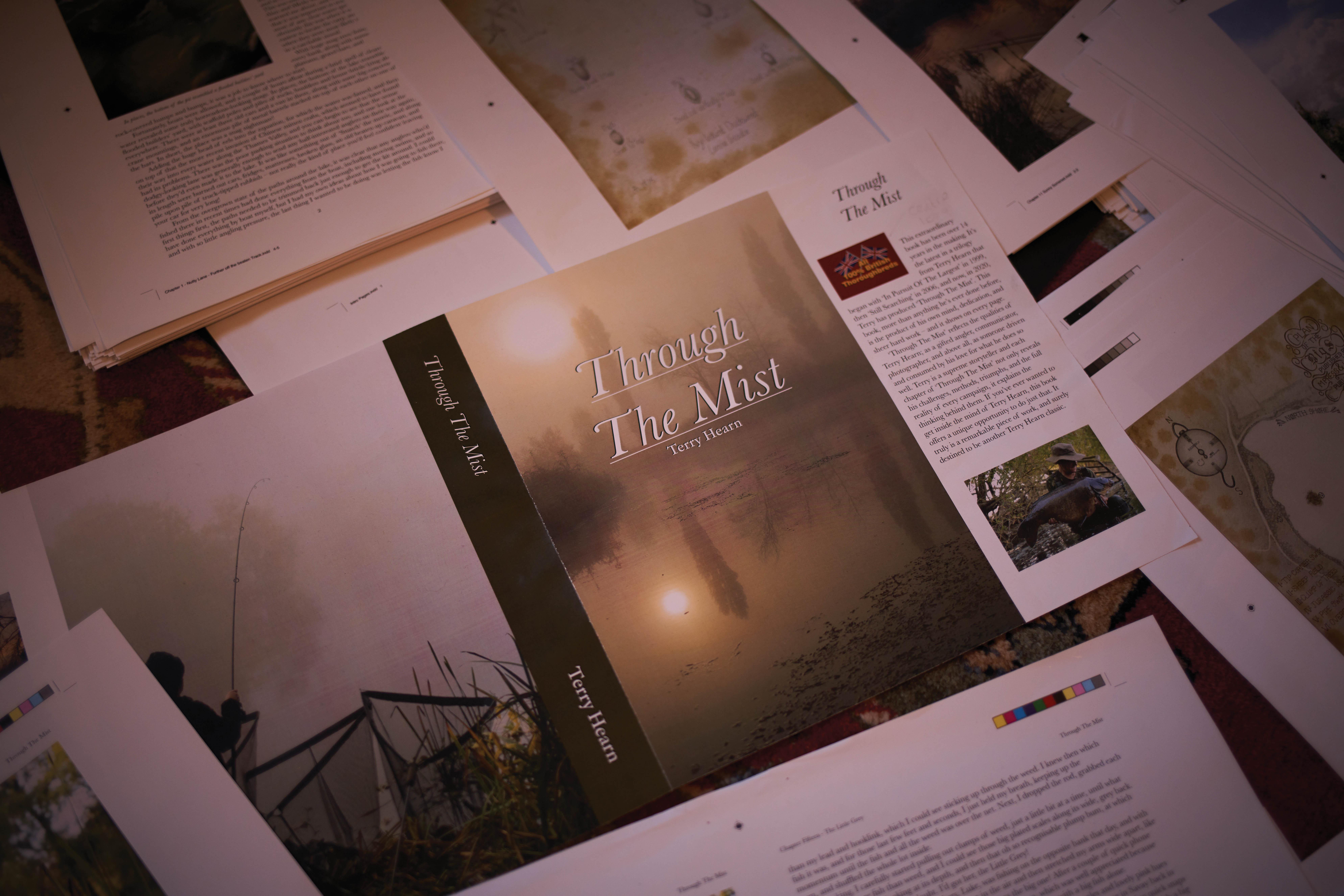 Could you give us a quick overview of what we can expect? Timing-wise, where does it start from and finish up?
"The first chapter is on Nutty Lane in 2006, and the last chapter is on The Little Grey in 2018, with plenty of other carpy stories in-between. Fifteen chapters, all my own; everything from small intimate ponds to big windswept pits, and even a big chapter on the tidal Thames. It's a touch bigger than Still Searching, and it contains over 170,000 words, 500 plus images and 40 plus drawings."
I suppose this will be your first book launch without an actual book launch? Are you going to miss that engagement with customers at the carp shows; just chatting, hearing their stories, their questions, asking you to sign their copy?
"Yes, obviously I'll miss the social side of it. The shows are generally where I catch up with friends I've not seen in a while, especially my local show at Sandown. Although saying that, the Sandown Show has been moved away now, to a different location. To be honest, given the circumstances, I'm quite happy to miss the shows this year. There'll be plenty of time for all that once things have returned to normal. At the moment, I'm just looking forward to getting back on the bank. The plan is to get as much fishing in as I can from November onwards."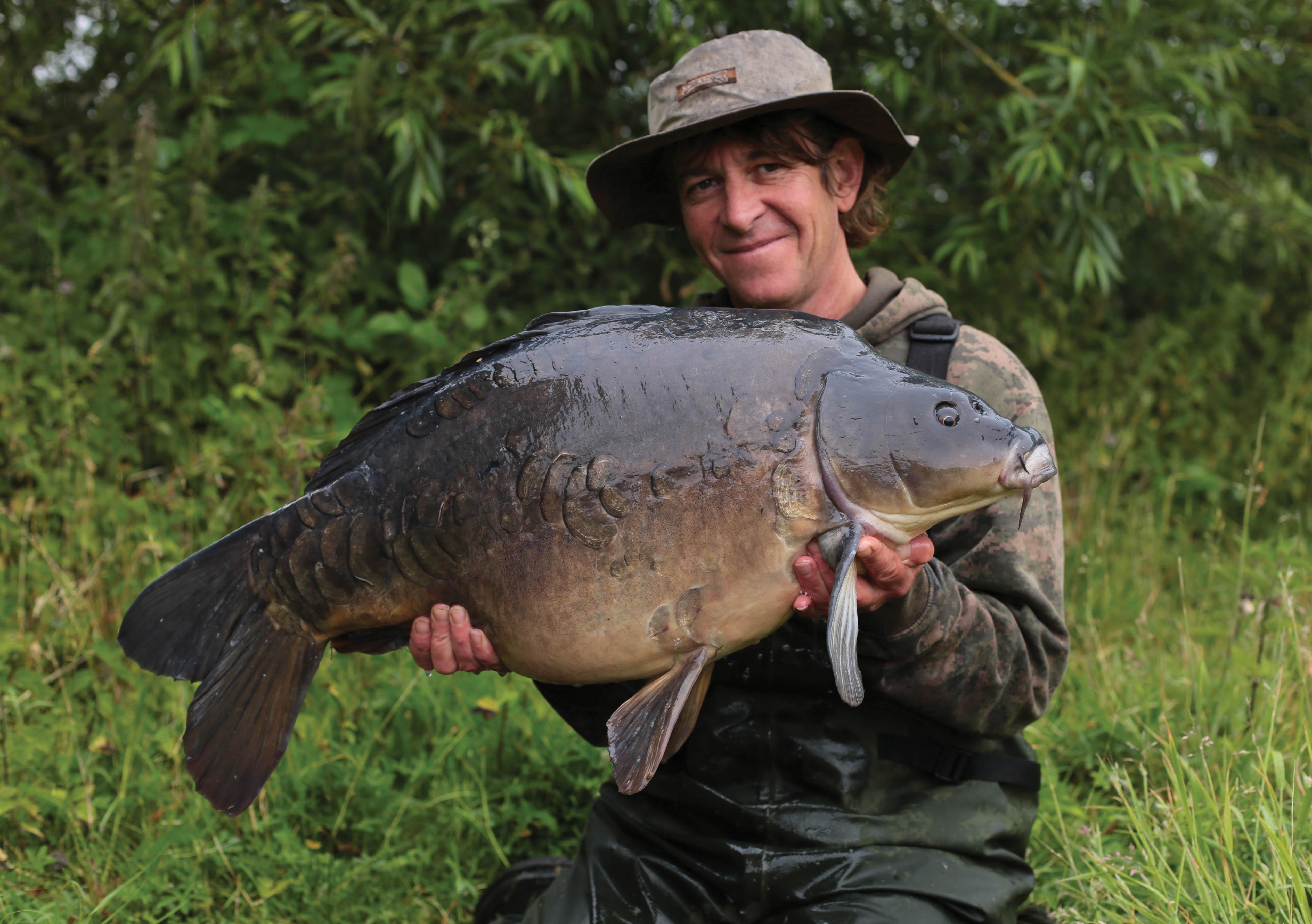 As I'm sure you'll be aware, the subject of rigs is always a very popular one, and In Pursuit Of The Largest contained a much-read rig chapter; can we expect anything rig-related in this new book?
"In 1999 there wasn't as much literature on rigs out there, and so back then it made sense to include a dedicated rig chapter. Nowadays, rigs are very well covered in the carp world. You only have to go on YouTube to see how to tie a rig, step-by-step. I've covered the rigs that I've used through the chapters, with images and even drawings here and there, but the main focus has been on the stories, just as before."
Keeping with rigs for the time being, since In Pursuit was published, have your thoughts on rigs changed during that time? It's clear you use bottom-bait rigs a lot more in your angling today but why is that?
"Of course. Hooks and hooklink materials have really come on in that time, and nowadays we've got plenty of other rig components and gizmos to play with, too. Probably the most influential tweak in my fishing has been with how I fish my bottom-baits. Whereas 20 years ago I would have had the Hair leaving the hook's eye, or maybe halfway up the shank, nowadays I nearly always trap the Hair further down at the bend, flipper rig style - it's hardly new, though. Obviously I'm talking about fishing hard on the bottom here, baits straight from the bag, or in the case of tigers, straight from the jar - not wafters or balanced bottom baits, which is a different thing altogether.
"It's easy to read into all this bottom-bait vs. pop-up thing a bit too much - don't mistake it for a determined effort to fish hard on the bottom, no matter what. It's often been more to do with the baits I've been using. In recent times I've used bottom baits more than pop-ups, simply because much of my fishing has been particle-based, which is obviously better suited to fishing tight to the deck. A particle approach just happened to work best at those venues. The next water I fish it might be all about pop-ups, or in the case of the River Thames only last year, snowman rigs over scatterings of boilies. I just use whatever I think suits the situation best, and that changes from trip-to-trip, venue-to-venue."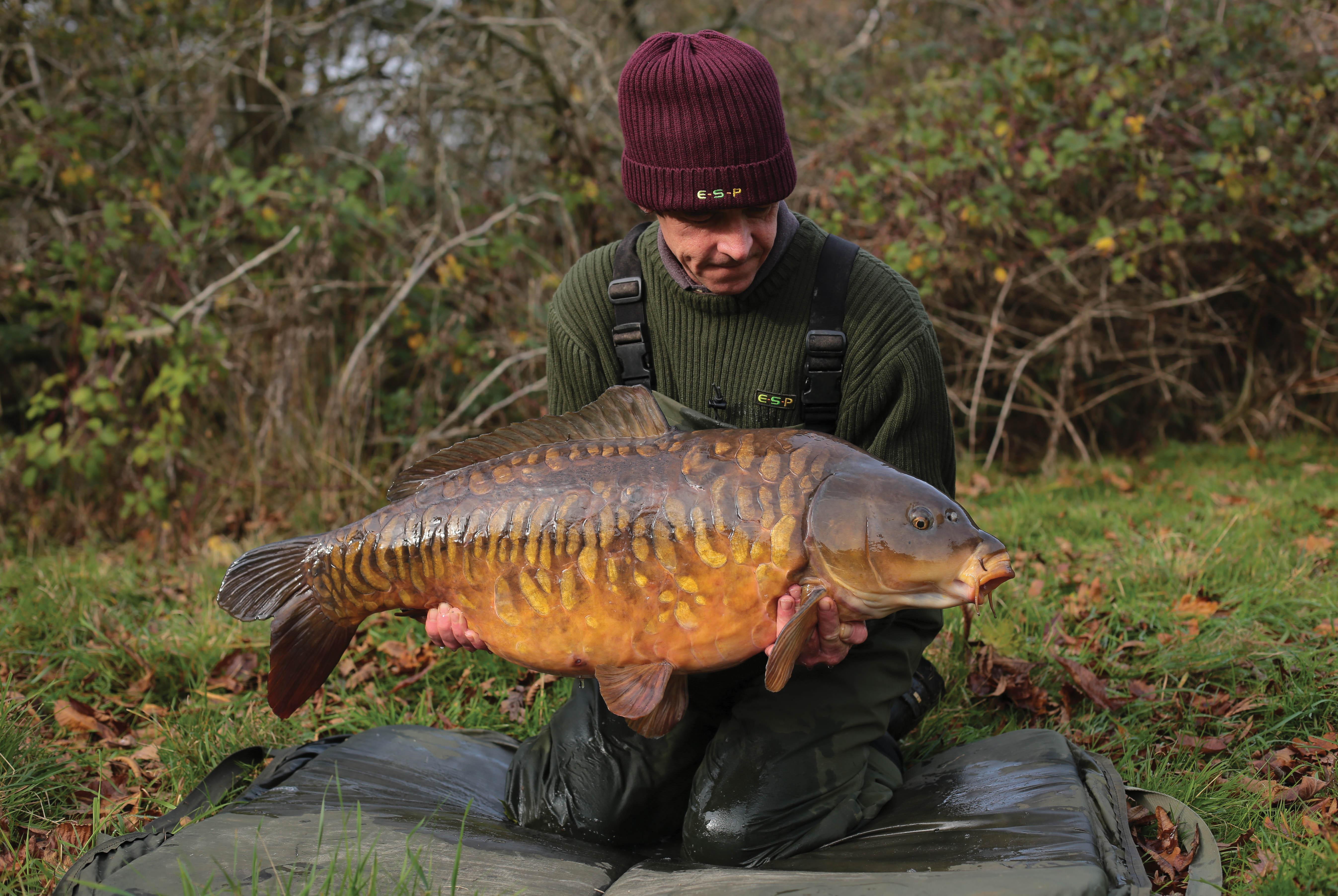 When it comes to pop-up presentations, I take it you still favour the Hinged Stiff Link over a Ronnie/Spinner set-up? Is there anything in particular that puts you off that other arrangement or is it just down to decades of confidence in the HSL?
"I've only played with the Spinner/Ronnie. Obviously I've tied it up and dropped it into the edge to see how it looks, but being honest, I'm yet to actually cast it out. As I say, much of my fishing in recent years hasn't been with boilies, and so I haven't had much need for either rig - the Spinner or the Hinge. It isn't a case of preferring one presentation over the other, it's more a case of preferring to use one bait over the other. Baits like nuts, maize, corn and casters are better fished on the deck.
"Obviously, when it does come to boilies and pop-ups, plenty of confidence and not wanting to change something that isn't broken definitely swings me more towards the Hinged Stiff Link, but then so does bait size, and even the height of the pop-up. To be fair, it's hard to make a comparison between the two presentations. I think the Hinged Stiff Link is better suited to larger, corkball pop-ups of 15-16mm, whereas it's probably fair to say that the Spinner Rig is better suited to smaller, less buoyant, off the shelf type pop-ups of 12-13mm.
"Both the Spinner and the Hinge Rig are well proven, and depending on the situation, I think I'd be happy using either, but it's worth remembering that one allows you to adjust your pop-up's height, and the other doesn't. Some of my biggest fish have come on pop-ups positioned a good three-inches off the deck, which is something I rarely see anybody doing nowadays. I can remember many an occasion where a high pop-up has out-fished a low one, especially when fished as a single, and in that situation, a Hinge Rig would obviously be the better choice. Spinner Rigs are for low pop-ups, and very effective they are too, but you're pretty much restricted to the height of the hook whenever using them.
"As well as the size and the type of pop-ups I want to use, sometimes I might be swung because the hooks for one presentation are so much sharper than the other. Since getting the first Trig Hammers through the post, I've found myself playing about with the Spinner Rig more, simply because it was straight away clear how sharp those hooks are. What we really need is a shorter shanked/reversed eye version of the Trig Hammers for Hinge and Chod Rigs…"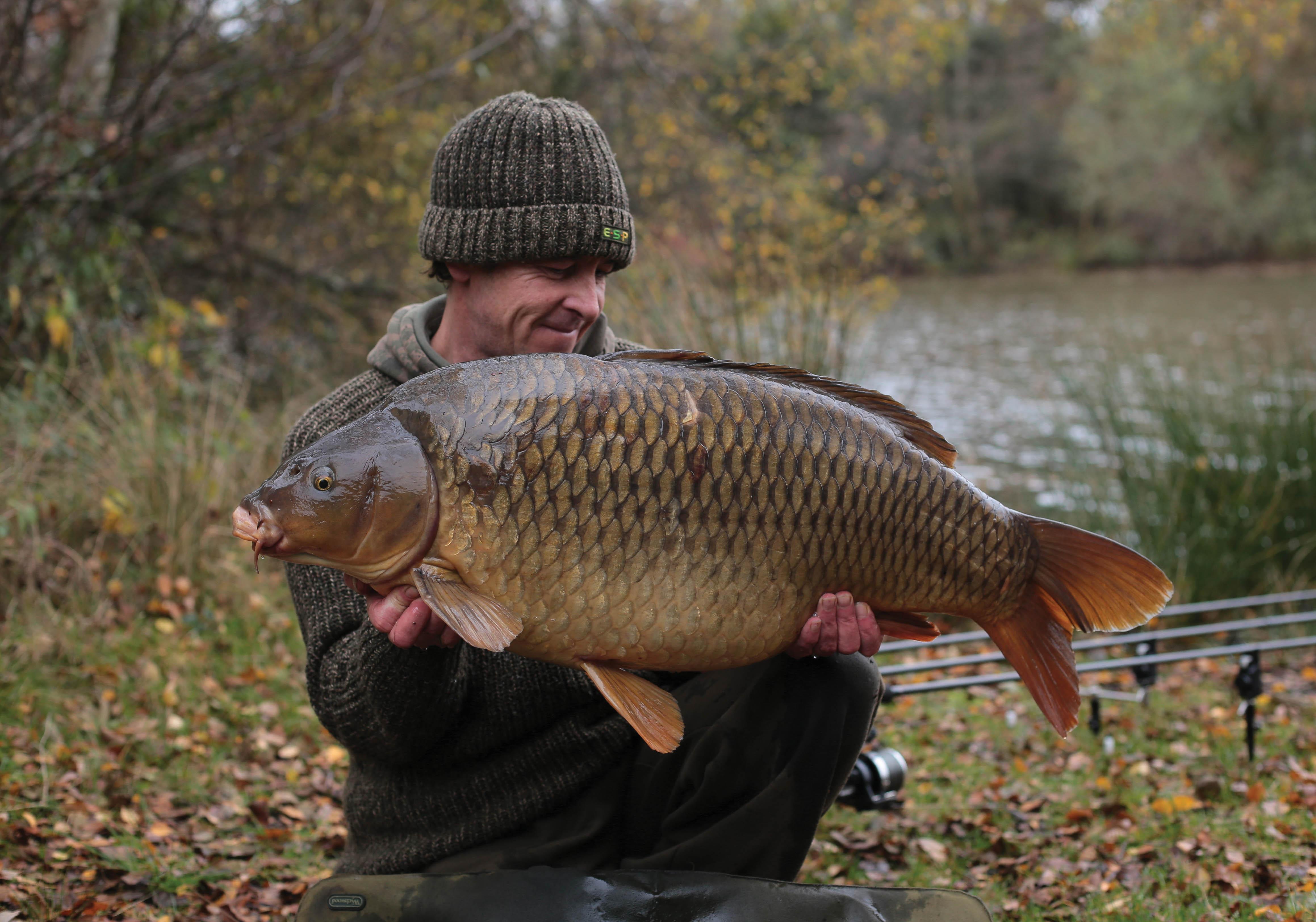 Since the lockdown restrictions were lifted in mid-May, did you manage to get the rods out straight away or has the whole of the summer been consumed by writing?
"I got a bit of fishing in from mid-May, which was lovely. It was nice just to get out, but I still had the book on my mind and so I struggled to get into anything too serious. The writing side was done, but anybody who's written a book before will know that's only half of it. It wasn't a case of then handing everything over to the publishers and letting them get on with it, I wanted to be involved every step of the way - from the book's size and shape, to the sizing and positioning of the pictures, maps and drawings, the captions, the design of the dust jacket, etc, etc. It wasn't as though the publishers were just down the road, either, it was an hour and a half drive each way.
"In a normal year I might have been able to squeeze it all in - the fishing and the book - but the whole COVID thing meant that this was far from a normal year, and I could see that unless I concentrated my efforts, both were going to suffer. I still had loads to do, and by mid-summer, with a deadline looming, I was focusing all my efforts on the book again."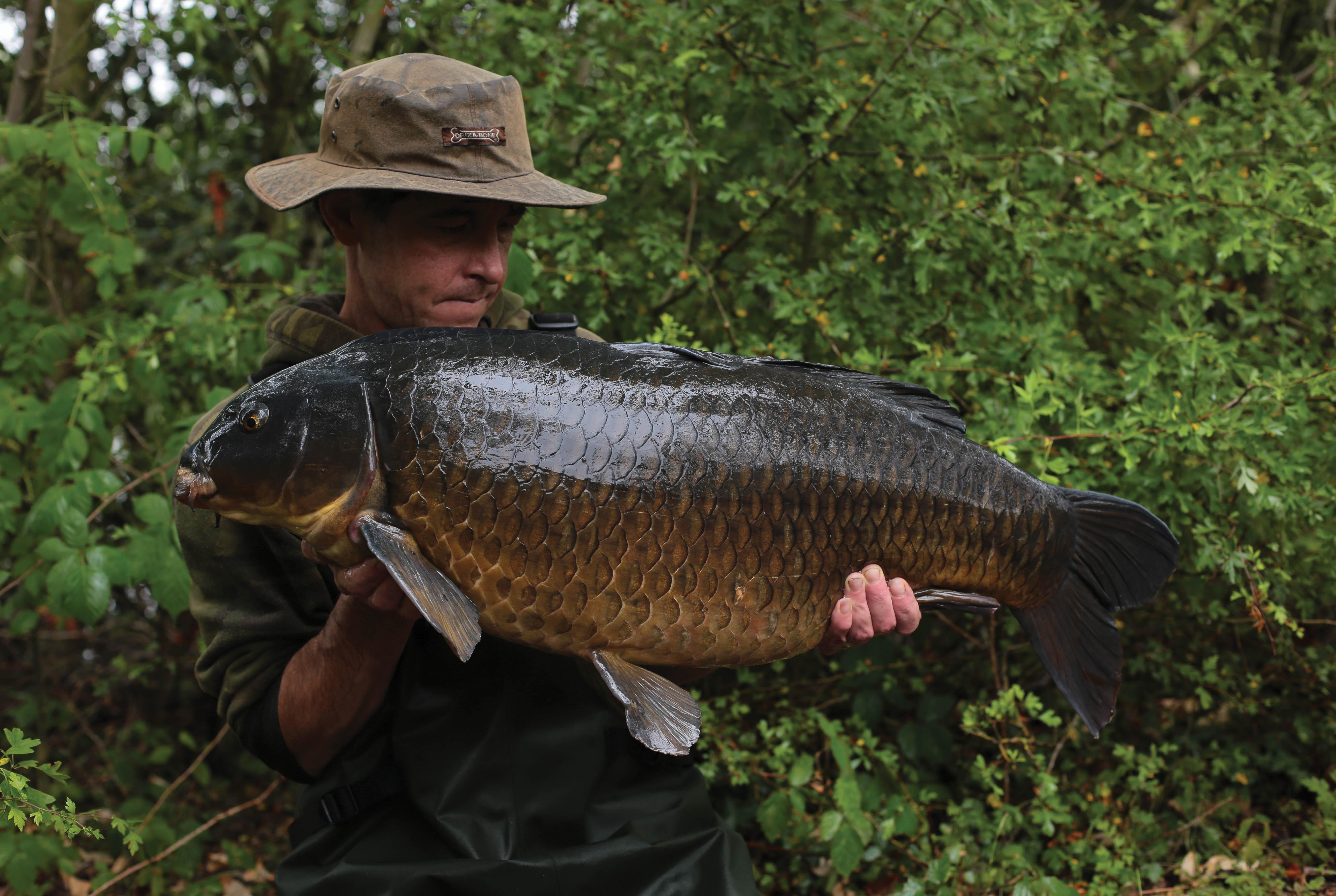 How did you find the fishing… was it similar to an early 90s June 16th: a huge build up of excitement with very little caught?!
"Obviously, I was keen to get out, but it was mainly because I was missing the joys of spring. I'd been stuck indoors for so long that I was happy enough just to be listening to the reed warblers, and sleeping beneath the stars again.
"I'd had two possible venues in mind for 'the start', but COVID restrictions suddenly made both of those waters less appealing. One water went days only for the opening couple of weeks, and being a long way from home, that one was quickly written off. Another water I'd joined had a booking system put in place, with time and angler limits, which I didn't much fancy getting involved with.
"Instead, I started off at a big pit closer to home, more than anything just staying away from all the busyness. It wasn't the easiest of waters, in fact it was about as slow as it gets, but I did manage to winkle one out in June, a 30-pounder, which from a water containing very few carp, was good enough for me."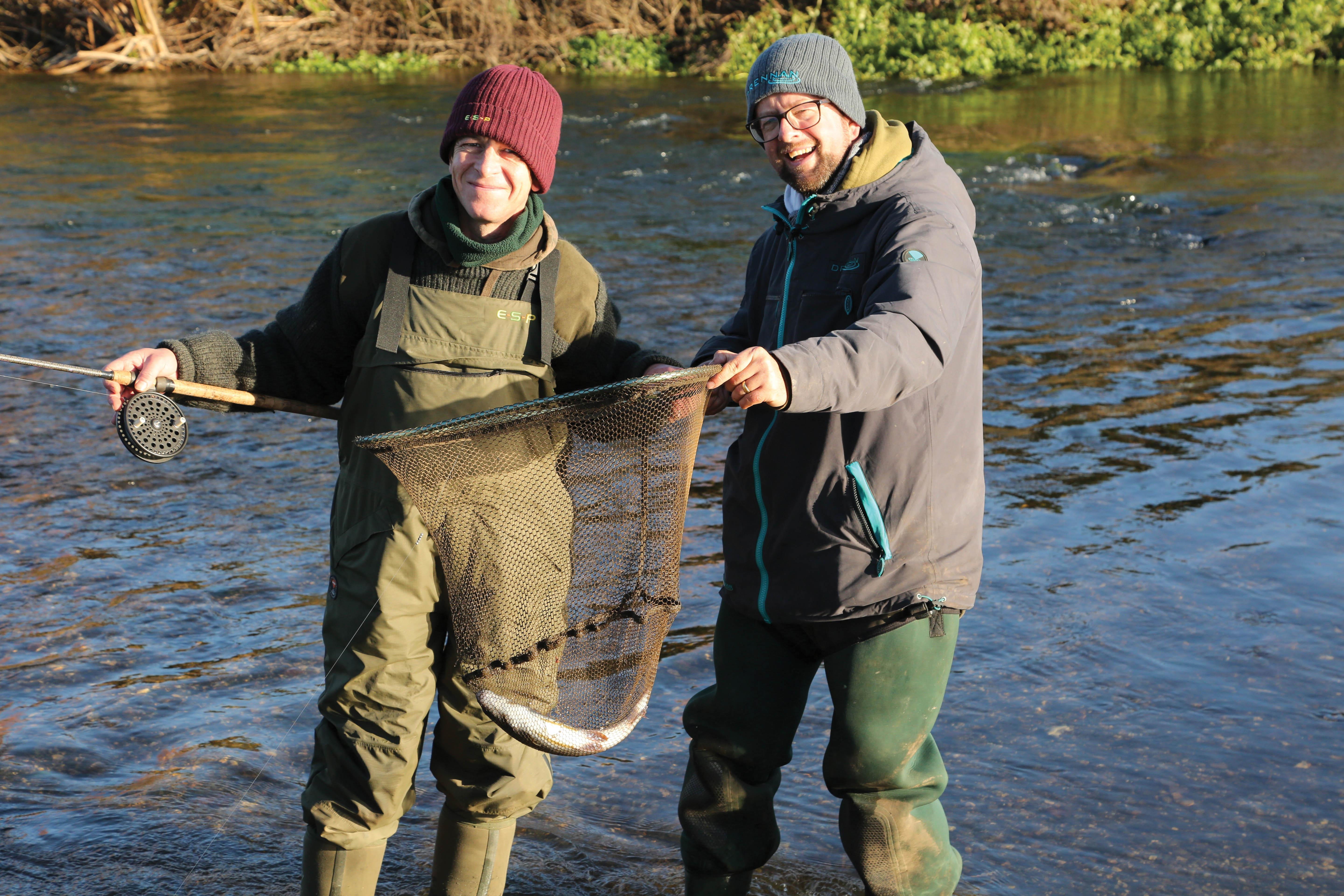 Are you someone who traditionally has a 'big spring clean' - i.e. respool, tidy the rucksack, wash the sleeping bag, sort the freezer, make some fresh hookbaits, etc., etc., and if not, did lockdown give you that excuse to do it?
"I try to keep on top of things throughout the year, and so my kit was pretty much sorted well in advance of the spring. I'd made two or three different batches of pop-ups through the colder months, all with early spring in mind, and the kit was sat in my living room, all ready to go. As I say, once lockdown happened, I just tried my best to shut off from the fishing and to focus on the book instead - that, and a little bit of gardening in between. Those pop-ups will come in handy through the winter."
You've often talked about 'having your plans for the year', but how far in advance will you plan your fishing? Are you applying for tickets with no intention of fishing said lake for at least two to three years?
"It isn't quite as strategic as that. Of course, I plan my year out, in the sense that I think ahead to where I might want to spend the spring, summer, autumn and winter - in terms of which water is best suited to each season - but I think most keen anglers do that.
"Sure, in the past I've held tickets for a while before eventually getting round to putting them to good use, but generally it's because I've still been fishing somewhere else. I've got tickets for one or two clubs today which have other waters in their portfolio that I might be interested in fishing in the future. You know how it is, sometimes it's just how it works out. I do try to have two or three tickets going at the same time, though, to keep my options open. Not necessarily expensive syndicates, often cheaper club tickets - it's good to have somewhere to quickly move on to if things don't go to plan… and sometimes when they do. Then there's the boat, which with mooring, insurance and maintenance fees, works out pretty expensive each year, but it's great as a retreat."
Finally, what does 2021 look like for Terry Hearn? Have you got a long list of target fish/venues to go at and are new ones always cropping up?
"The year 2021 is looking like lots and lots of fishing, as much as I can get in! I'm not sure about 'a long list of target fish', but I've got enough to keep me happy, and more than anything, I just can't wait to get back on the bank."