No Bullsh*t, Just Good Solid Angling!
Scott Lloyd kicks off a brand-new series with a look back at his first Yateley trip, one which turned into a fairy-tale filming session
Well, good morning, afternoon or evening, depending what time it is as you work through your copy of the latest issue! It's been a while since I put pen to paper for the magazine, so to speak, and for a variety of reasons. So many of my exploits are now documented in film, either through my monthly vlogs, the newly released Insights films, or Sticky's various productions, so to be back within these pages once again and starting a new series is something I've really been looking forward to.
For those unfamiliar with the format, the 'No Bullsh*t, Just Good Solid Angling' feature has been running for a good few years. Articles focus on anglers' experiences during various campaigns with different scenarios discussed, and they highlight the key factors which eventually lead to the capture of a target fish, or perhaps a really successful session. For my first piece, we're going to be casting our minds back a few years to the first time I set foot on Yateley soil, and specifically, Swan Valley.
Setting the scene, like I said, the venue in question is situated in the heart of Yateley, and is around thirteen-acres in size. It's a very mature pit, surrounded by huge trees, and has an abundance of weed all submersed in its crystal-clear water. I think the stock now includes well in excess of 8 fish over 40lb, with numerous carp also coming up through the ranks, which, for a water of the size it is, is a crazy number of big fish!
The main reason for the visit, and for my having a dabble on the lake, was to film the first Thinking Anglers Insights film. With no real knowledge of the lake—apart from the postcode!—the challenge was set for me to pull it out of the bag with the film crew in tow. In terms of the conditions, they were quite frankly horrendous! It was thirty-plus degrees whilst we were there, making for a very humid and sweaty affair. As you're about to read, however, the session couldn't have gone better!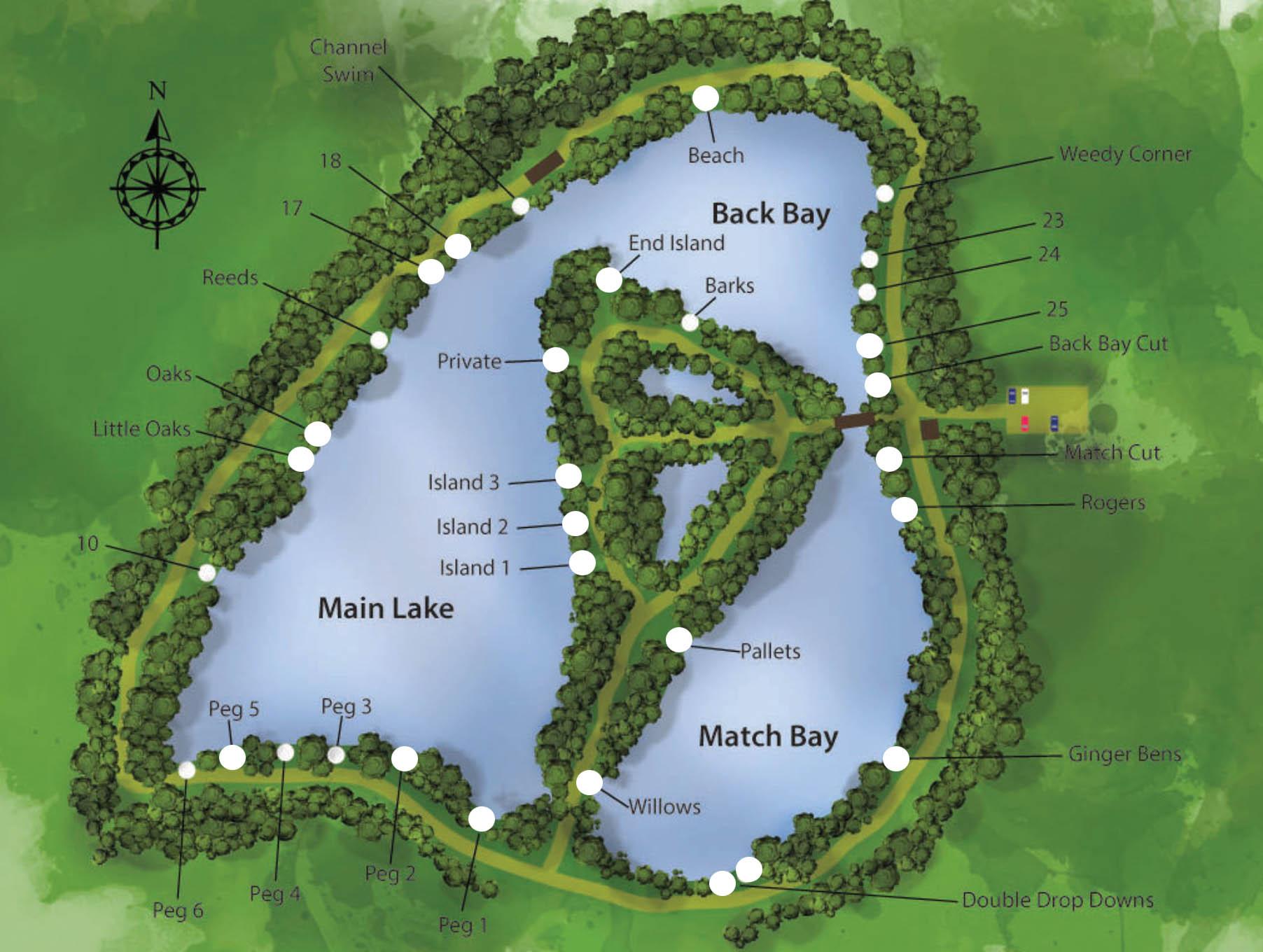 Slow down and take your time!
As you'll imagine, having turned up at the lake for the first time with just a few days to winkle something out for the cameras, given the pressure, it would've been easy to be tempted into rushing into the shoot like a bull in a china shop. In your mind, you know you're working to a strict time frame to hopefully deliver to. I knew, though, that I needed to treat it like any other visit to a lake, and just ensure that my usual procedures carried me into the session. From what I remember, I didn't even cast a rod until the evening, despite having arrived at first light. My focus is always on trying to find the fish, and to angle for them in my own way. You'll hear me reference on the film, that having chosen my swim, it's then mine to do as I please in, and I'll take as much time to investigate it until I'm first happy with my choice, and second, happy that I'm giving myself the best chance of success. It would be so easy to crumble in these situations, and feel like you're losing rod-hours, but if you get it wrong at the very outset, chances are you'll have mucked it up before you've even begun!
IN A NUTSHELL: Don't be in a rush to get the rods in!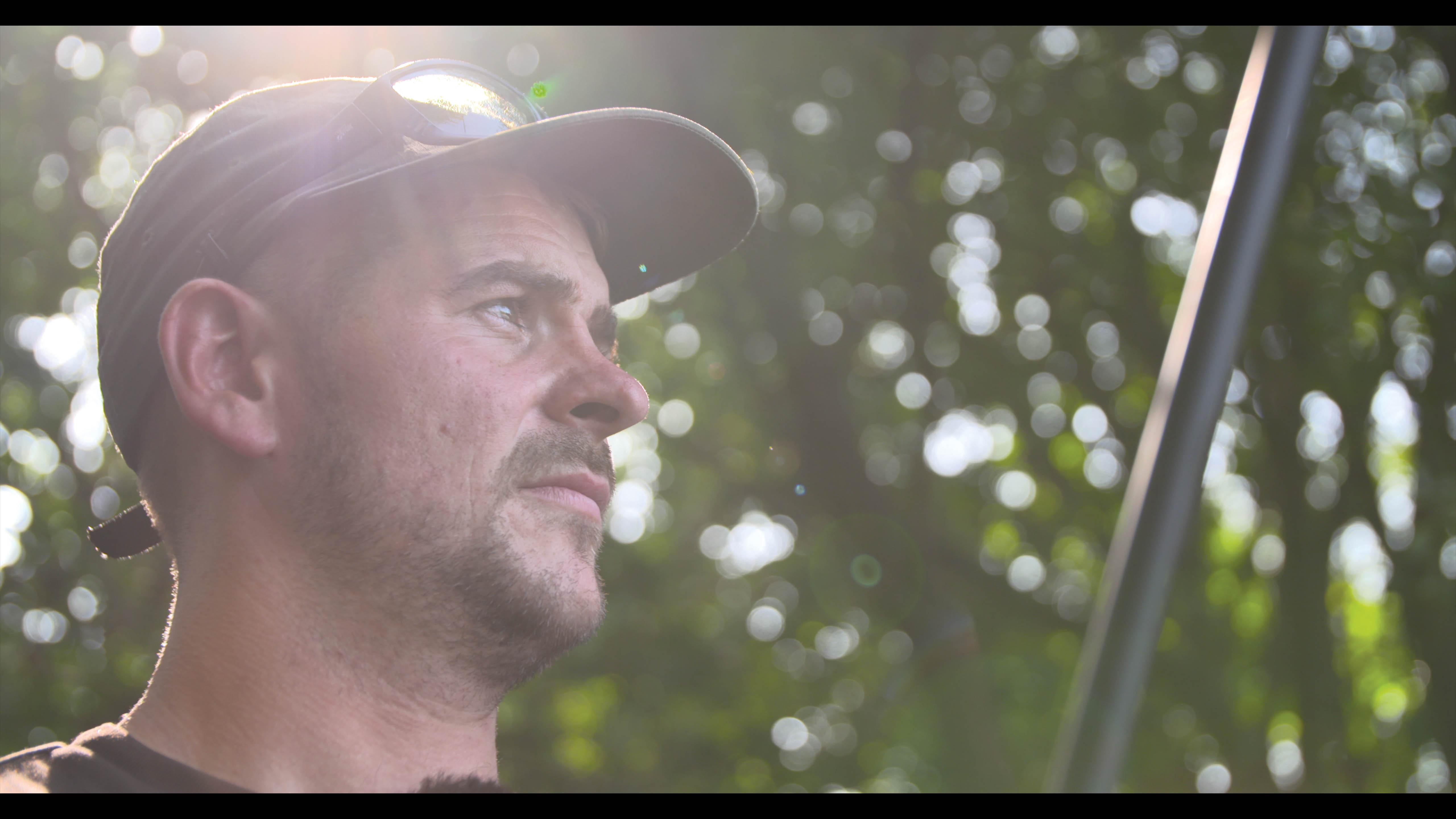 There's a difference between opinion and facts!
My second key point to share from Swan Valley would have to be that you should stick to your guns, and not follow trends, as these can easily pigeonhole you and send you down the wrong road. After speaking to a few anglers once we'd lined up the shoot (as you do), it seemed like the going approach was with bait boats and their associated style of angling. The more I asked, the more this was mentioned—some even appeared to think that it'd be the only way that I'd make a success of the session, as the lake was so difficult and was choked with weed.
I went with literally the complete opposite of what a bait boat brings to the table, and I gave them big spreads of bait via the Spomb, looking to fish in a way that a boat couldn't offer. If these fish were cute and tricky, chances are that they're like that because they're seeing the same tight patches of bait all dotted around the lake, presented perfectly on a dinner plate. These are old carp, and they'll have soon wised up and undoubtedly have become cagey when repeatedly confronted by the same sight.
IN A NUTSHELL: Don't fish like everyone else.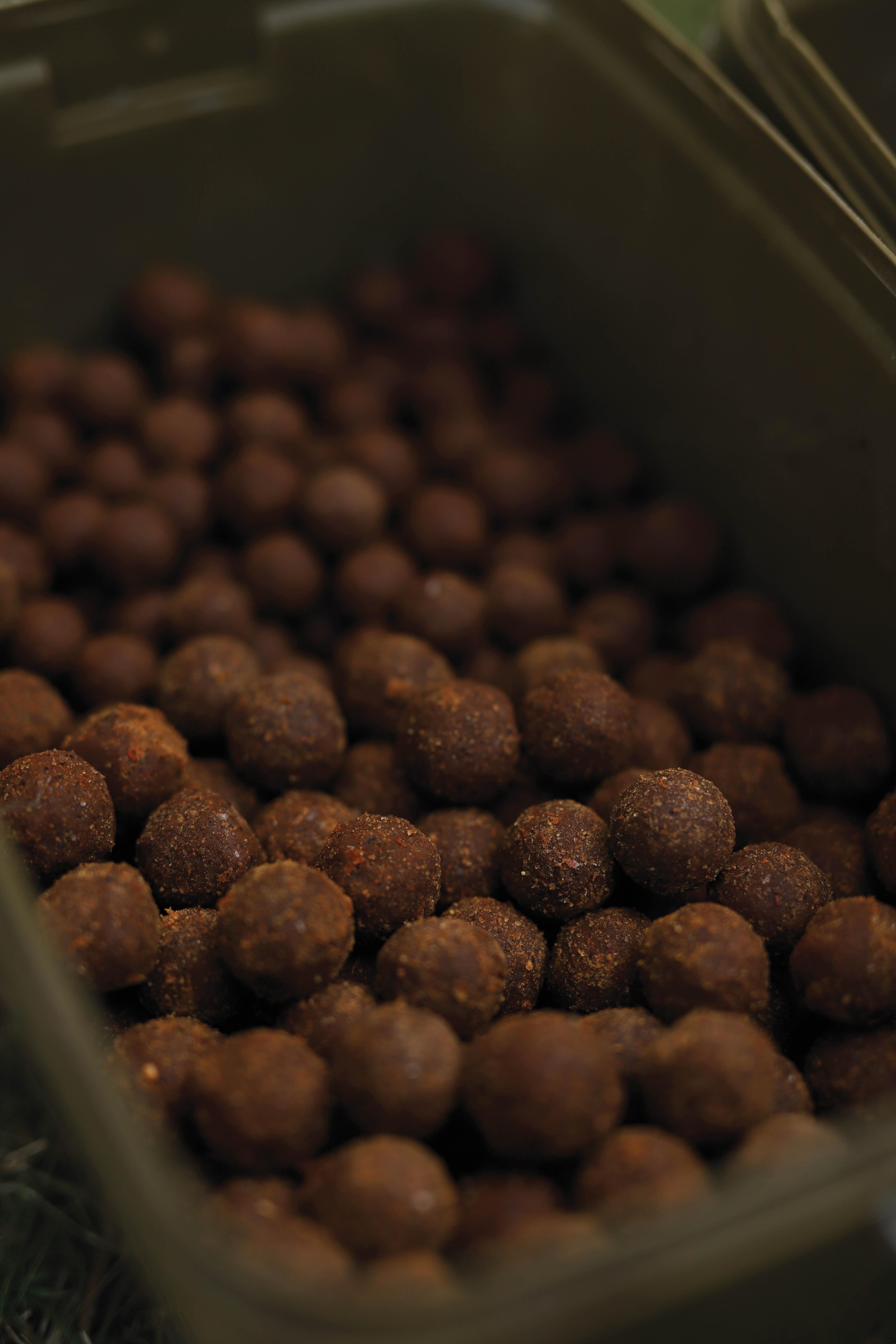 Eyes on the prize!
With the weather as it was, I knew the carp would be fairly easy to spot in the upper layers during the day. This allowed me to do my usual thing of climbing trees to search for them amongst the weedbeds and holes. With plenty of big carp to go at, a crusty old dorsal wouldn't be hard to spot in the summer sun, and when the sun dipped below the trees and forced them to drop towards the deck, I had a chance of enticing them into feeding. I've said it a million times, and I apologise for repeating the point, but I see so many anglers who don't look at the water, and so don't spot signs of carp before they pitch up for the night. They wake up the following morning with a dry net, having fished it just because they'd heard that they were in the best peg! It's a fundamental block which I place huge importance on each and every time I fish, regardless of venue, and I knew that if we wanted any chance of making what would turn out to be an incredible film for all to watch, I needed to get this nailed on. This brings me perfectly to my next point…
IN A NUTSHELL: Don't stop watching the water.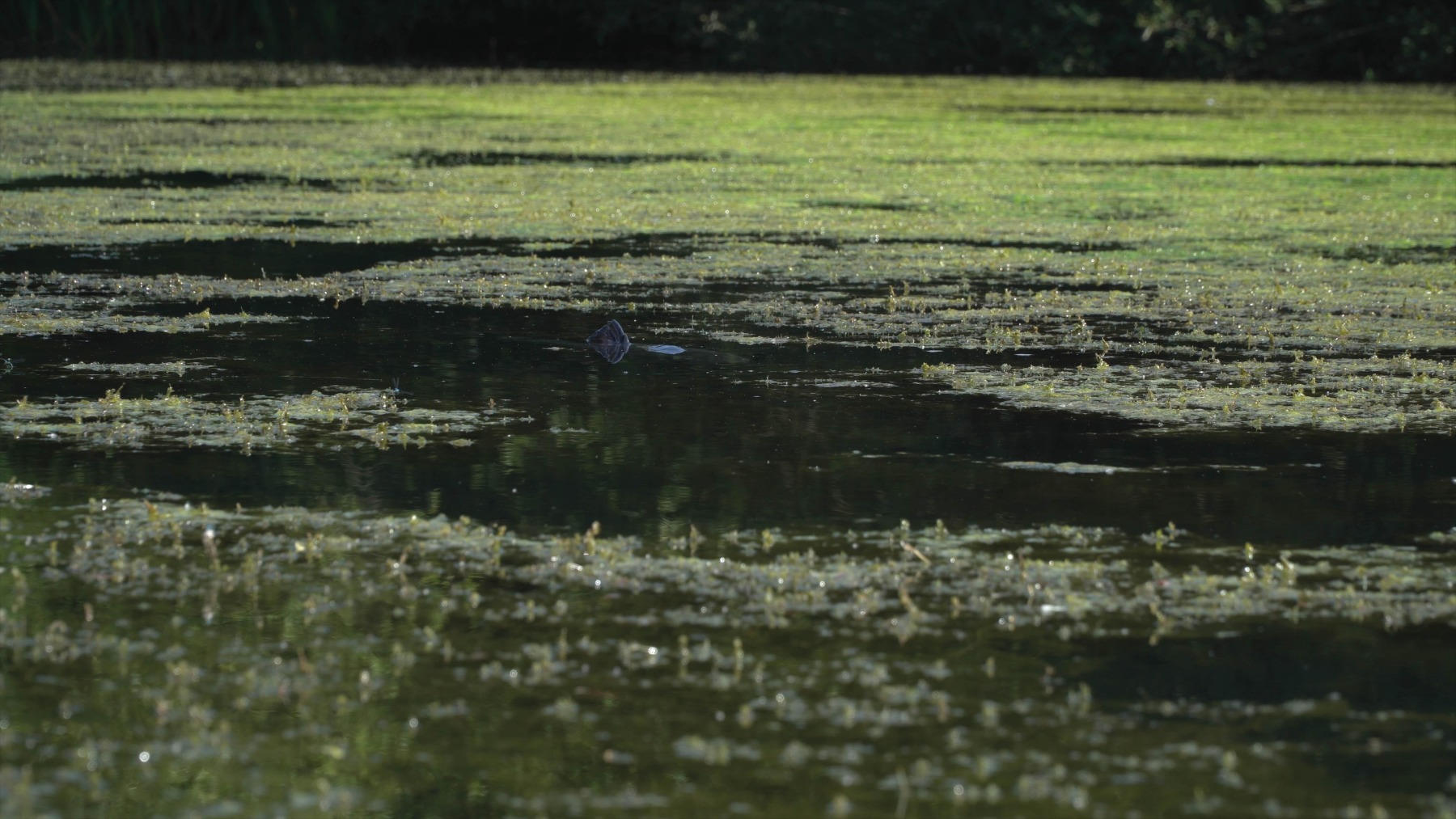 Nothing's certain. Always be ready to snatch the chance that presents itself!
After settling in for my first night on Yateley, I woke up the following morning to the signs we all wanted to see. Heads were rolling and bubbles were sheeting up over the spot tight to the weedbed. Then the inevitable: a churner on the middle rod. Straight away, it felt a good fish, and it wasn't until I bundled it into the net that I realised that it was one of the biggest mirrors in the lake at the time, at ounces over forty-pounds. The fish was a huge relief for everyone on the shoot, especially me!
Having let the big girl go, the rod to my right, which I was fishing to a lovely gravel spot underneath a fallen tree also went, resulting in a smaller common. Now, if that was you and you'd just had two bites from two different spots, would you be moving? No? What if I said that I'd started to see numerous carp, including one particularly huge fish, starting to show the other side of the weedbed which I was fishing two rods to, and which could only be accessed from the other side? Now you're thinking about it! To me, it was a no-brainer. The barrow was loaded just after I slipped the common back, and I was on my way once again to angle for them.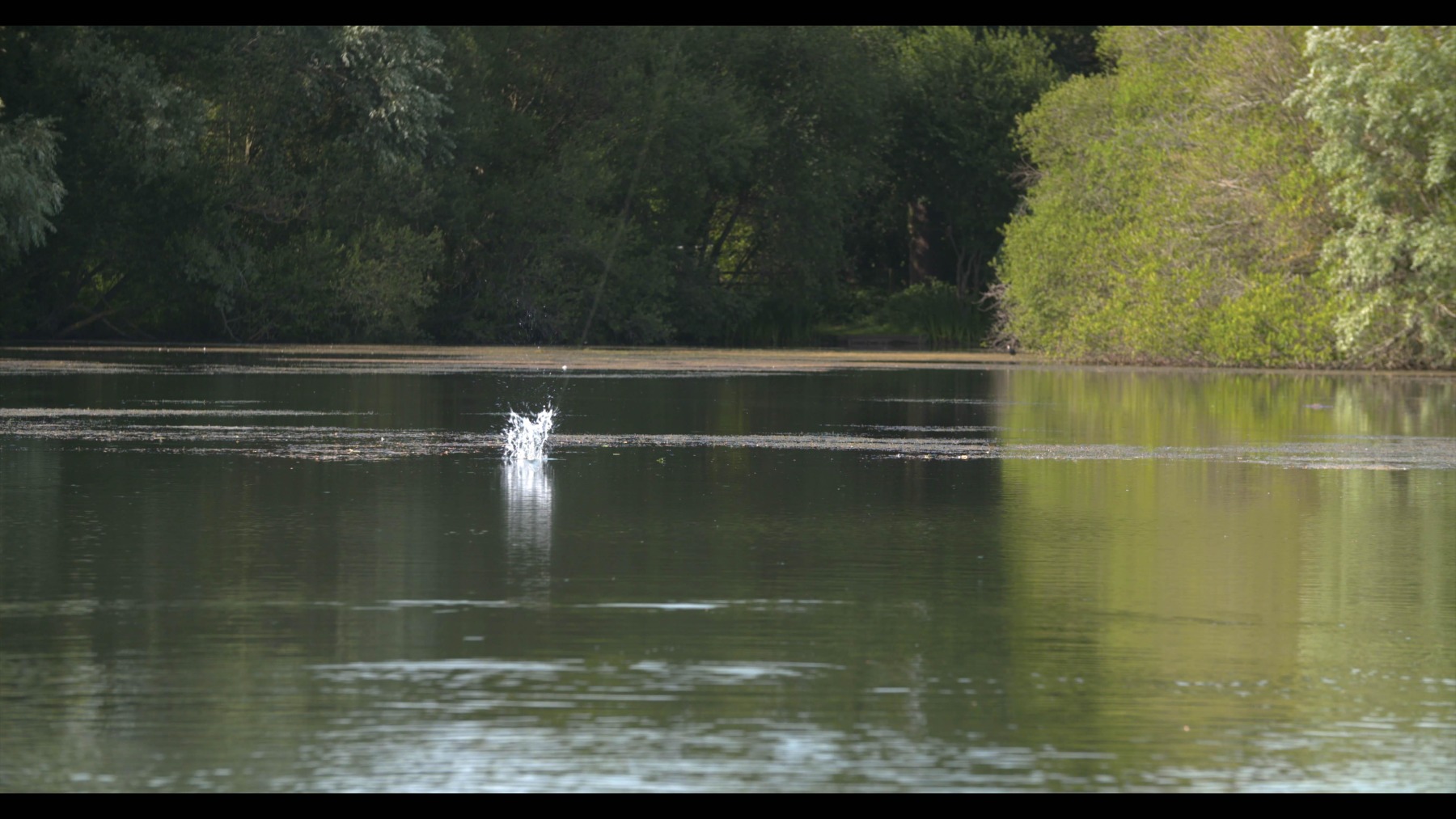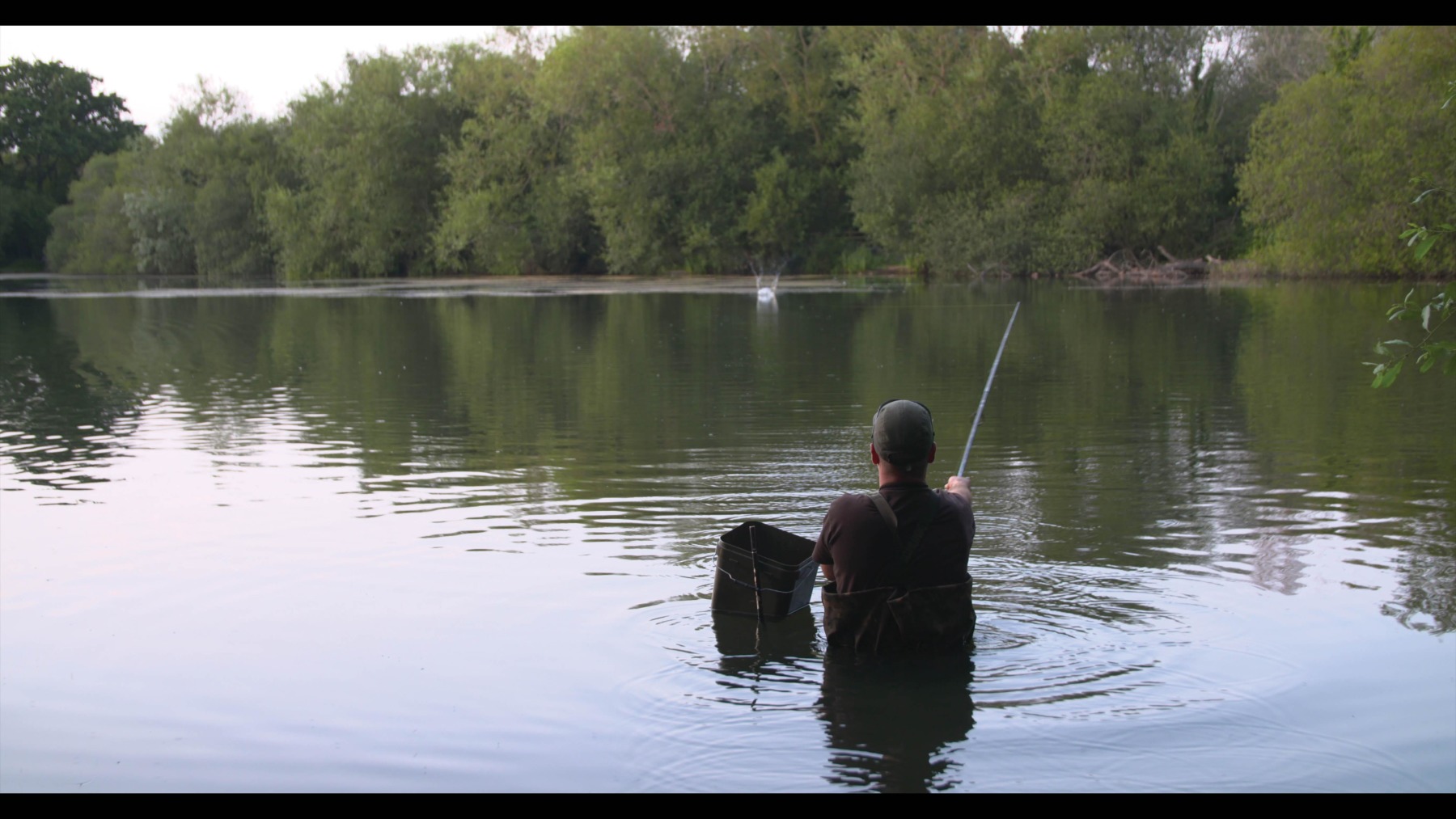 They showed no interest at all during the middle of the day, and just sat in the weed soaking up the sun, so the afternoon allowed me once again to find a spot, choose my approach and, hopefully, round off the session in style. It was probably quite a ballsy move at the time, as it added an element of pressure on myself as I looked to show that it was the right thing to do, and would obviously be shown on the film. When you're detailing your approach, trying to show viewers tips and explaining your reasoning, I guess you've got to show some confidence in what you're doing, otherwise it might not come across as believable. When my gut tells me that I should do something, though, I go for it, and I process the outcome afterwards. If I hadn't caught after the move, I'd have looked like a bit of a dickhead, but as you'll read, it was definitely worth the risk!
IN A NUTSHELL: When your gut tells you to do something, do it!
Never doubt what experience has taught you…
Given all the waters I've managed to angle in, and the fish I've caught, the experiences from the approaches I've taken over the years have all accumulated to help me narrow down my decisions so that I can focus on the task in hand. Rigs are rarely changed in the wallet, terminal tackle stays the same in the box, and I base my choices on what the lake is telling me to do. Although Swan Valley was choked with weed, mostly from the lakebed right up to the surface, it was never going to be an option to angle for them in amongst it. I therefore put a plan in place to target them from the clean patches which surrounded the huge walls of weed. Braided main line coupled with leadcore leaders formed the basis of my approach, whilst the bait lured them into the traps during the evening and morning periods, when the sun wouldn't have an influence on their location.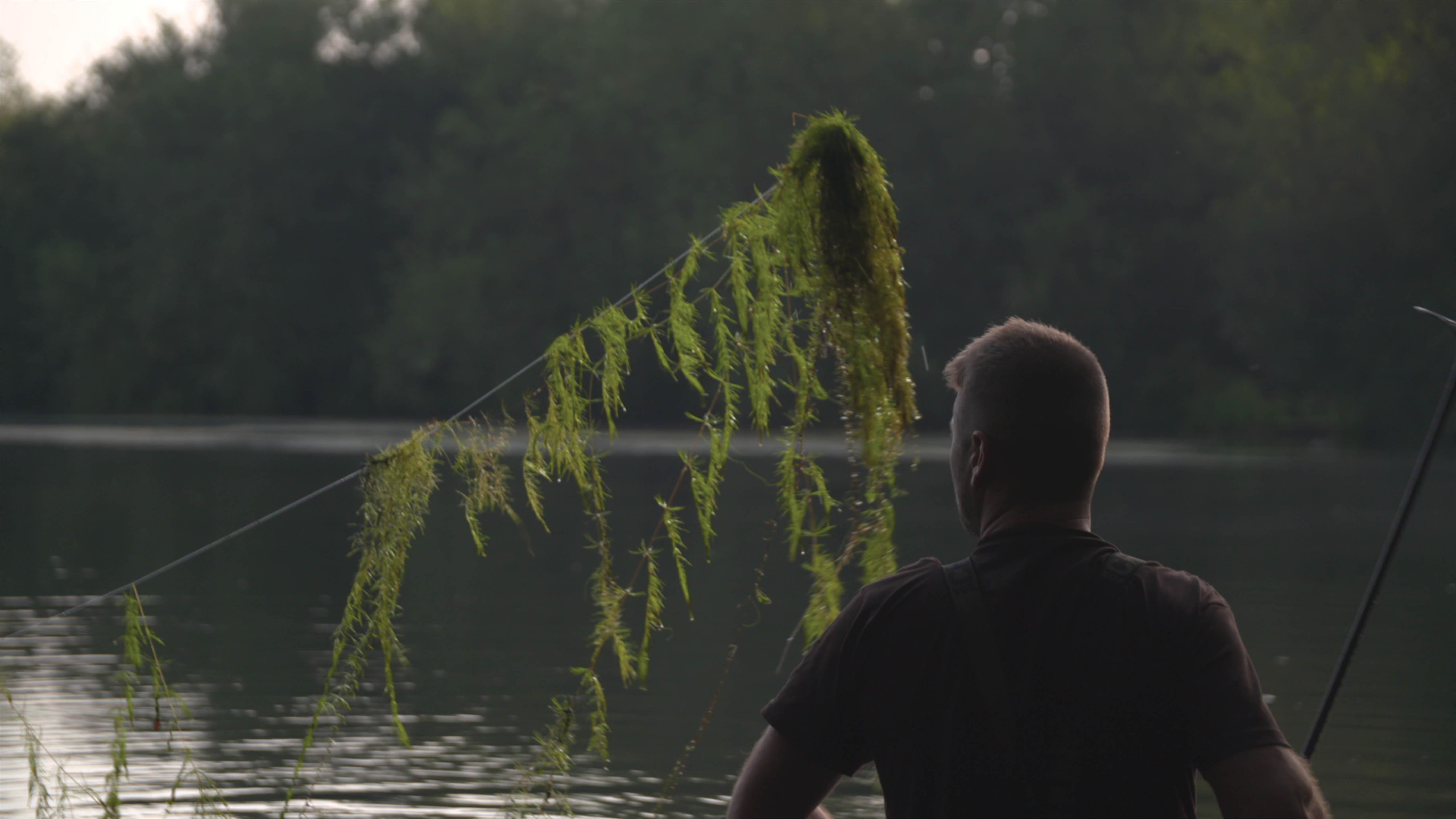 Those carp were big, most of them already having gone through spawning. This meant that they were hungry, so I gave them what they wanted! The Krill formed the basis of my attack, as it does with almost all my summer fishing, and the Noodles gave them a rig they'd find way too hard to deal with. With all my angling, this rarely changes from water to water, and if I'm going to be venturing on to a lake I know very little about, why would I want to stray away from what, in my eyes, gives me the best chance of success? That final evening saw me land what I've come to know is one of the biggest commons in the lake, and according to a syndicate member who messaged me many months after the film was released, a fish which had been on the missing list for quite some time!
Before I leave this piece and start to get the brain matter working on what I'll look at next time, I hope that those thinking about new challenges in their angling this year, can take some fundamentals away this month regarding what shapes my angling and the reasons behind the decisions I make. You'll probably start to see a theme running through this series, and I hope that I help you with your own problem-solving the next time you're on the bank.
IN A NUTSHELL: Stick to what you know; don't chop and change.