That Was Then: Photographic Inspiration
Bill Cottam looks at favourite camera models down the years… and fondly remembers those regular trips to the pharmacy!
I view photography much like I view games of hide the sausage, in that I enjoy it enormously, but would never class myself as an expert, more an enthusiastic (and very willing) amateur!
The first camera I recall taking fishing was a Polaroid which, as fellow fossilised readers might recall, used to regurgitate a print from the bottom within a second or three of the photograph being taken. The images were dreadful, but it was magical stuff for its time and I still have a number of very poor quality photos of my dad and me with our arms full of Norfolk Broads bream, all courtesy of the wonders of the old Polaroid.
After that I invested in an Olympus Trip, having arrived, kicking and screaming into the world of having to have my photos developed… what a nightmare that was! Like the rest of the world, I had to take a used roll of film to the local pharmacy and hope and pray that the 5" x 3" prints I'd then collect a week or so later, would be of reasonable quality. Sometimes they were okay, but sometimes also, the chemist had managed to get my film muddled up with someone else's. I once ended up with two dozen blurred pictures of somebody's newborn nipper! It must have come as even more of a disappointment to the youngster's parents though, whose pride and joy had been substituted by seriously iffy pictures of a local pond, along with yours truly with a three and a half pound, paste-caught park tench!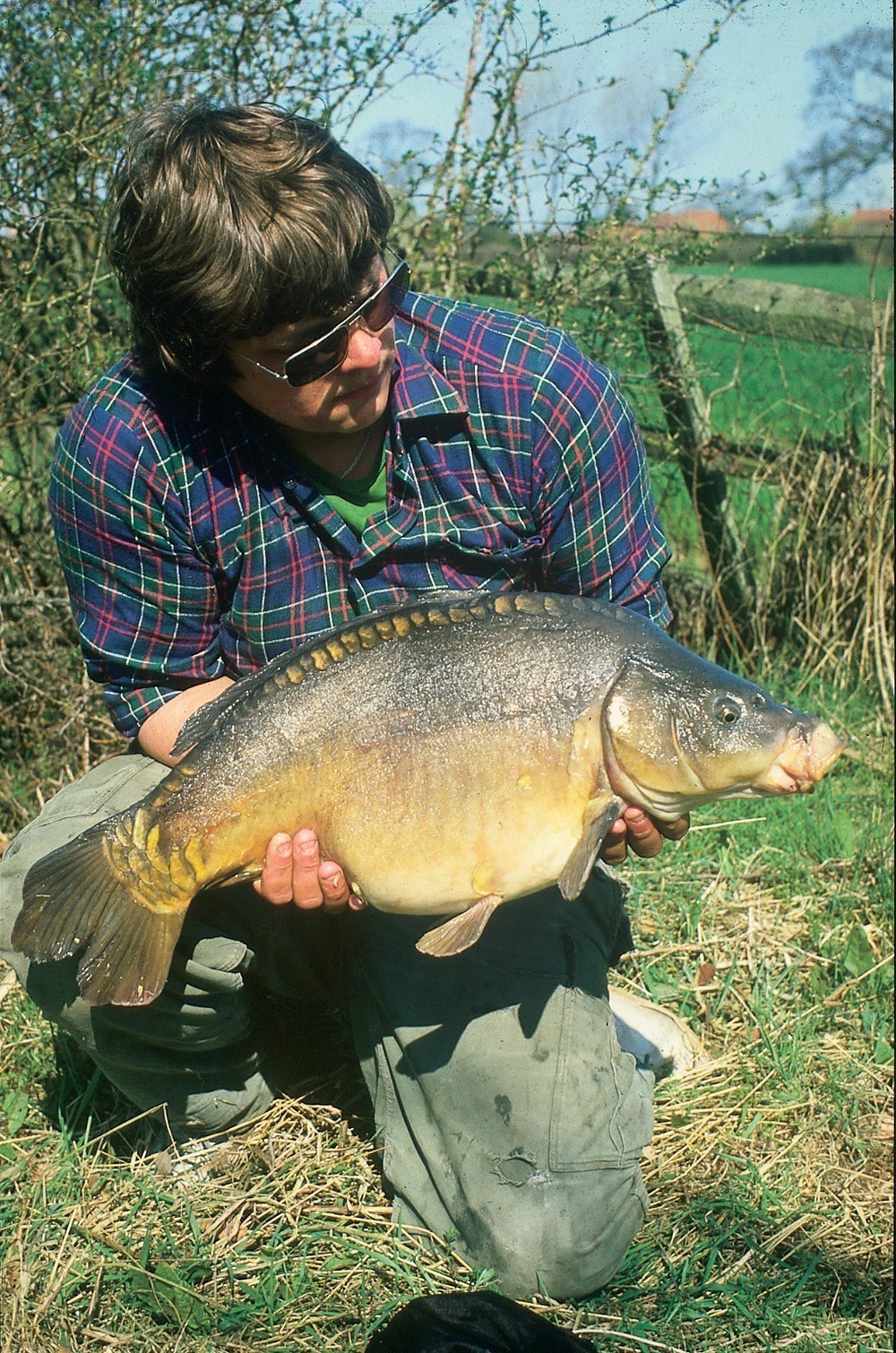 Dave Scott's handiwork inspired me
I guess it would have been around 1980 when I met, and began fishing with a guy from Sheffield called Gary Scott. Gary went on to become a Nutrabaits employee after he and I became great mates, and we remained so until his untimely death a number of years later. I believe he was a couple of years younger than me, but his brother, Dave, a few years my senior. Dave was an angler, but his first love was undoubtedly photography and he only rarely appeared in public without a couple of cameras around his neck and a Billingham bag bulging with lenses over his shoulder.
Dave photographed a number of fish for Gary and me, and it was an indisputable fact that his pictures were in a totally different league to anything I was capable of producing.
I guess it was inevitable, but Dave's influence soon saw me upgrading to the big wide world of SLRs and discarding prints for 35mm transparencies. I headed straight for the local photography shop and spent quite of bit of money - that I didn't really have - on a second hand Fujica and a lens that actually came off and that could be replaced with others that were capable of doing different jobs - not that I understood any of that! I do recall though, that it had to be focussed manually and that its aperture and the like, were set via a needle that was visible through the viewfinder.
Taking possession of the Fujica and a few lessons from Dave Scott opened up a whole new world for me and my interest in photography grew as a result; what's more, the photographs I took improved quite dramatically. The Fujica eventually 'died' after quite a few years' trusty service and I was left with little alternative but to trot back to the camera shop, wallet in hand. There I opted for a 35mm Canon - an AE1 model from memory - and that became my camera of choice until I eventually bit the bullet and went digital around 2006.
I loved transparencies. I still have thousands filed away somewhere and I was hesitant initially, about moving to the digital format. I fought it off for a few years until the irresistible charms of the Titan-goddess of the dawn eventually got the better of me and I succumbed, treating myself to my first DSLR: a very early Canon EOS 350D. My missus says that I'll never hang myself and my move to digital was a perfect case in point: like many things I can think of in my life, I put it off and put it off and then very quickly afterwards wonder how I'd ever got through life without it… I guess I'll not be alone there.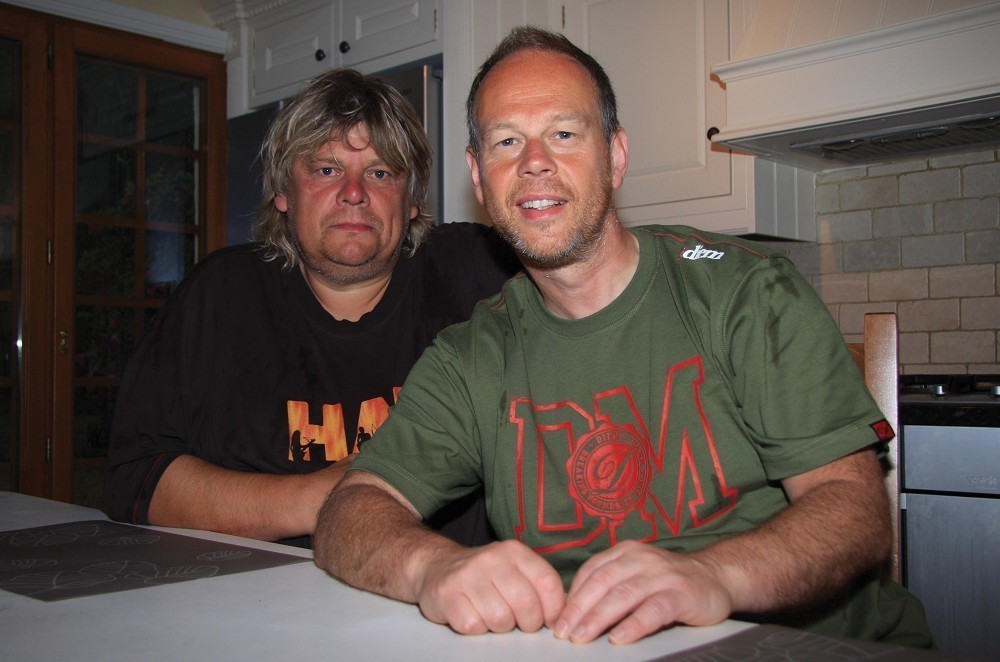 Yours truly with Graham Drewery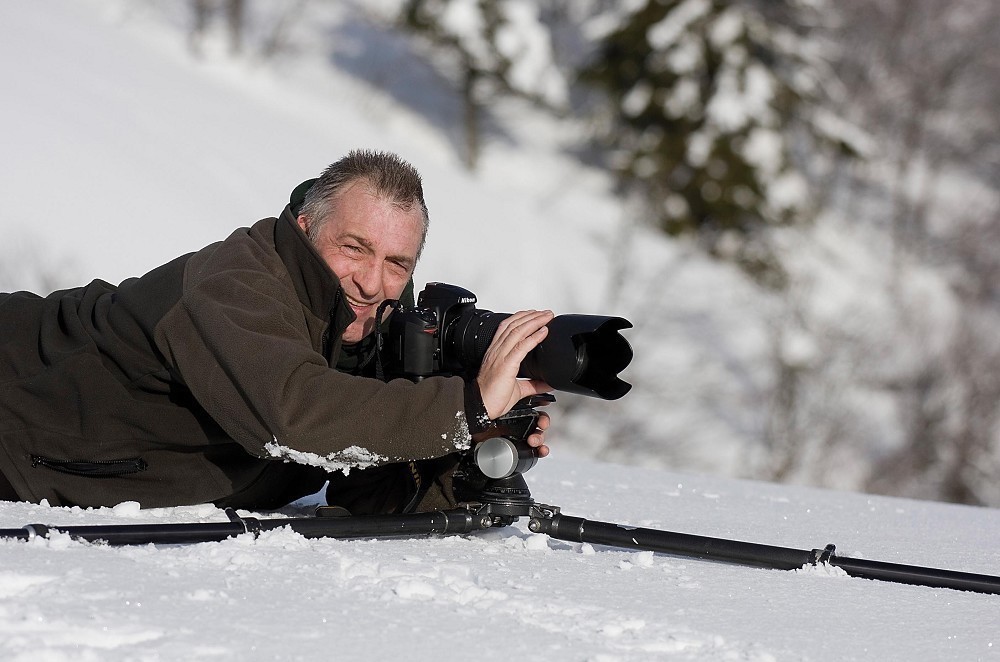 Photographer extraordinaire, Philippe Lagabbe
Around eight years ago on Boxing Day night, Judi and I were burgled and among the mountain of stuff that was taken was all my camera gear. The resultant insurance claim enabled me to put all the value of my amassed gear into one camera. I duly upgraded to a Canon EOS 40D body and a lens of considerably better optical quality than the standard kit model that invariably came with that particular model.
I absolutely loved the 40D and only actually changed it a couple of months ago… to be perfectly honest I did so, only because I wanted a DSLR that included a video facility. It was a superb bit of kit and was undoubtedly testimony to the fact that camera gear continues to improve at an alarming rate. Don't tell the missus, but I've had women in my life that I don't miss as much as my 40D!
My latest investment is another Canon: an EOS 80D, along with an amazing EF-S 18-135 IS USM lens. The only other thing I currently carry around with me is a 'nifty fifty' that will no doubt come in useful if ever I decide to join the blurred background, smouldering kettle brigade - I fear though, I'm a little too old for that game. The 80D is a truly amazing piece of kit and it really does bring home just how far technology has come since those days on the River Bure with my Polaroid… I find it almost disappointing that it isn't capable of making me a cuppa when I get up in the morning!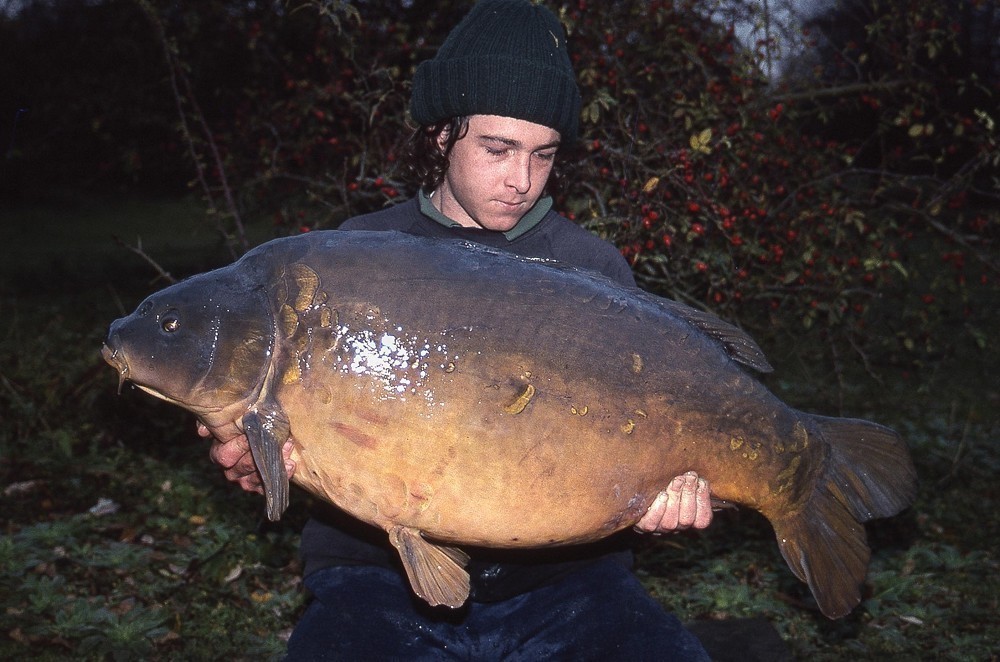 'Sir' Terrence with Mary
Thanks at this point, must go to my mate and fellow 'carpiste', Graham Drewery from Hilton Photographic in Hull. Graham has proved incredibly helpful over the years in terms of offering advice and sorting my gear out for me. Let it be whispered that I'm by no means the only carp angler who has benefitted from his expertise. I'm reliably informed that both Julian Cundiff and Brian Skoyles - to name but two - both frequent his shop.
I've always admired people who really know their stuff and Graham is a typical example… not quite as extreme as my French mate, Philippe Lagabbe though. Phillipe was a very successful carp angler a few years ago. Having become slightly disappointed by the way the carp scene was going however, he gave it all up to spend all his spare time taking photographs; the guy is now a fully fledged photographic genius!
Photographs have always been a source of great inspiration in my angling life and every now and again, one comes along that makes the hairs on the back of my neck stand up…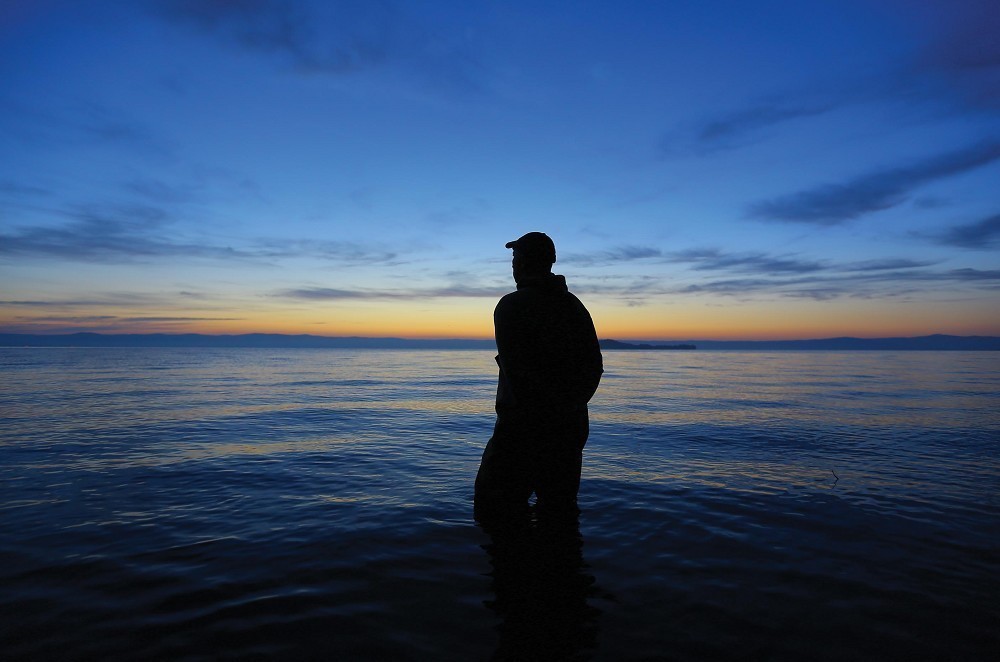 Inspiring stuff, courtesy of Salvatore Perrone
The first image I recall doing that to me was a picture that appeared in a book that was also great personal inspiration: George Sharman's Carp and the Carp Angler. The shot was of Chris Yates with his Pot of Gold common from Redmire Pool. Of course, pictures of the likes of Jack Hilton and Richard Walker a few years earlier also left a lasting impression, but there was just something about the Chris Yates picture that totally blew me away.
The next image that, despite the passing of years, remains forever embedded in my mind, is the picture that was used on the front cover of Rod Hutchinson's Carp Book: Tales and Tactics. The picture shows Rod returning a big fish to Savay (I believe) and is one of those shots that just stinks of carp fishing; had the phrase been around in 1981 when the book was first published, I'm sure it would have been deemed very carpy indeed!
I've had no greater influence in my angling life than Ritchie McDonald, and the picture of the great man with Basil at 45lb 12oz from the North Lake at Yateley in 1985 is another that does it for me in a huge way. The fish was undoubtedly one of the best; the story behind the capture is as good as it gets and Ritchie being dressed from head to foot in camo only serves to add to the whole image… amazing, and like Ritchie himself, way ahead of its time.
Pete Springate has been responsible for more than his share of inspirational moments over the years, but none more so in my opinion that his capture of Mary and Mary's Mate as a brace from Wraysbury, and his incredible Yeoveney double in 1978. Based purely on the pictures though, the Yeoveney brace just takes it for me and the shot of Pete with his 36lb 8oz and 38lb 8oz mirrors says more than words ever could… a simply awesome picture!
More recently, the photograph of 'Sir' Terrence Hearn with Mary from Wraysbury is yet another truly inspiring shot. I class myself as being very fortunate to have seen Mary in the flesh and to have had the opportunity to photograph her for Dave Cumpstone. My shots though, have nothing like the atmospheric qualities of Terry's. A magical fish, a woolly hat, a chunky knit jumper… it would be no exaggeration to say that this was the picture that launched a thousand Terry Hearn clones!
Having said all that, and having given several examples of fish pictures that have inspired me over the years, I have to say that these days, it tends to be the scenic shots of sunrises and the sunsets that stick in my mind; as is so often the case with carp angling, it's more about being there!
Well I'll leave it there for another month's ramblings and I wish you all many years of happy snapping!