The 'fishing for a bite approach'
In his first blog, KODEX angler Luke Vardy explains his 'fishing for a bite approach'...
As winter approaches things are starting to change on a daily basis. Leaves are dropping just as daylight hours are, and tracking down the carp can become somewhat of a devious task. Of course, there are many ways in which you can track them down, but how do you present a bait/approach that is worthy of buying you that all important bite? Luke Vardy explains…
My angling is based around one overnighter a week, usually meaning Saturday night, having spent all week away from my hometown at work and also balancing family time. This of course means that I'm usually turning up at the busiest period, Saturday - not ideal! By the time Saturday has arrived most anglers on the syndicate are already in position in their chosen swim, and may have been for 24 hours or more. The fish will know of the disturbance of angling pressure, and will usually vacate those areas and go on to find quieter areas of the lake, away from the pressure. Turning up later through the weekend allows you to try and locate the areas the carp have pushed into… and then comes the all-important approach.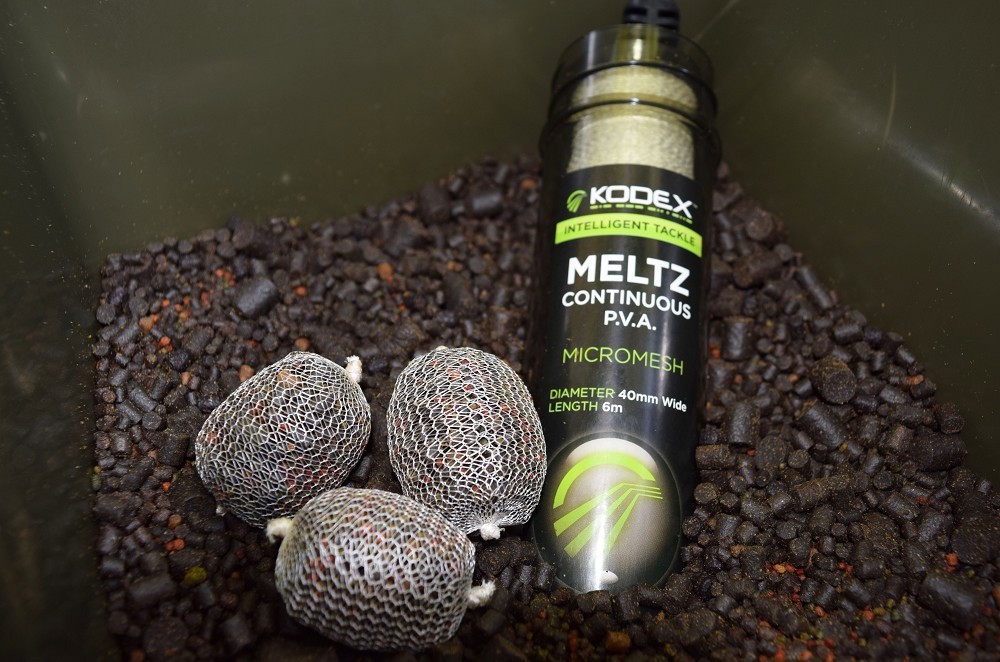 The 'fishing for a bite' approach can be covered by many rigs, baits and styles, but my favoured way is to cast beyond the located fish and draw the bait back to the specific area of the fish. This can be done with a small Meltz Continuous PVA bag of pellets attached to your hook bait. Hook baits are purely down to personal preference, which for me would be a whittled down hi-vis pop-up or something natural like maggots or worms. If you are using 3 rods during your session, it gives you a chance to vary your hook bait colours and appeal on each rod - this is a great starting point, to find out which one's going to work on the day.
Once you've positioned your rods onto areas in which you've located the fish, the initial bite can sometimes come within minutes of casting, or sometimes you temporarily push them out the area for them to return later. The key is to keep casting to a bare minimum and present a rig that will 'fish' on almost any bottom make-up.
It is also important that I mention how effective zigs have been for me recently, and when fished correctly can be very effective. There have been many past discussions regarding zigs. Defining which colours and what depth is key, and of course location. I always carry a pot of assorted zig foam in my bag, purely because it's my 'go to' method when carp are visible within the upper layers.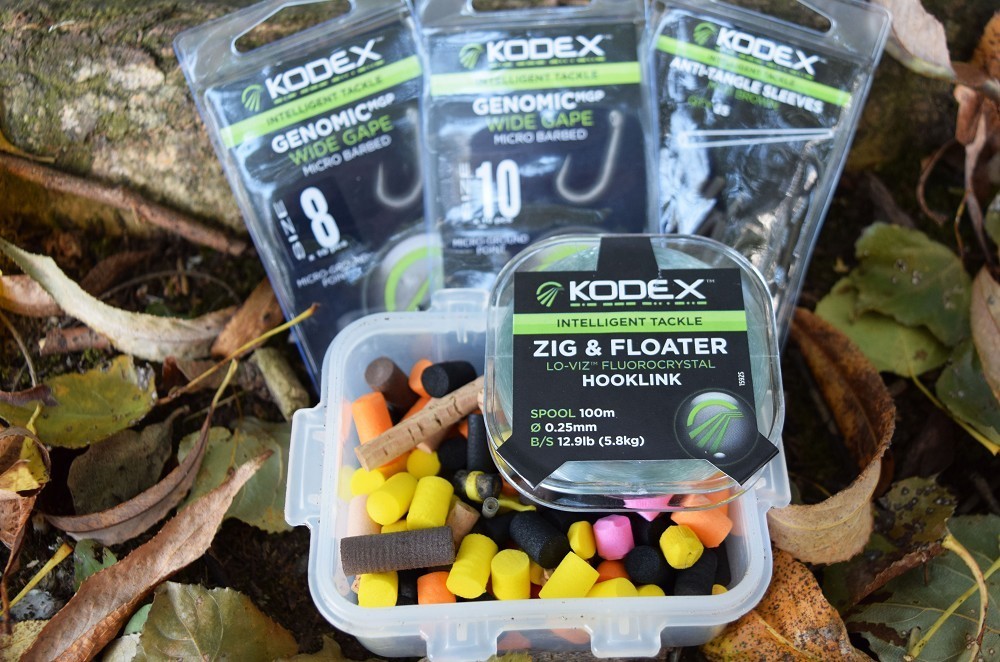 Keeping things simple I've found to be most successful, fine tuning your tackle based on the situation you are dealt with on the day. You want low diameter transparent hook length and a small hook to match your hook bait. I've been catching on a GenomicMGP Size 10 Wide-Gape, very strong and reliable. I should definitely also mention that your zigs should have the upmost anti tangle properties you can possibly put together from your rig box, you can do this by adding an Anti-Tangle Sleeve and PVA foam nugget to your hook links.
I truly enjoyed my time in August on the syndicate, and October's set to look just as challenging with the long cold nights and bright days.
Until next time, be lucky.