To My Younger Self: Feed them and they will come
Bill Cottam reflects on what he wished he knew 30 years ago...
I don't mind telling you that in the early in the 1980s, I was very excited, albeit a little confused. I'd developed a real fascination with bait and what might be achievable with the right combination of ingredients and additives. My search for what might prove to be the ultimate carp bait led me to numerous raw material suppliers. The quest to find a bait that carp couldn't swim past without eating was a time-consuming process; computers, the internet and social media were still a good few years away and it was a case of tirelessly looking through food and animal feed supplier directories, following up leads and making endless telephone calls.
The eventual result of my endeavours was a sample cupboard at Mum and Dad's house, that was bursting at the seams with powdered ingredients, flavours, essential oils, amino acids and several, much more obscure products for the time like N-butyric acid, caproic acid, citric acid and trypsin.
Life's far too short and time was too limited for me to be able to put everything I had at my disposal through its paces. That though, didn't stop me trying and very quickly I had a freezer full of every concoction imaginable. From memory, I had red baits flavoured with clove oil and guava flavour, yellow baits with fennel oil and N-butyric acid, brown birdfood baits with juniper berry oil and caproic acid, bright orange baits with black pepper oil and a nature identical (NI) cream, and a milk protein recipe with no artificial flavour at all, but enough patchouli oil, amino acids, trypsin and Minamino to sink a battleship! The result of all that confusion was that for the best part of two years, I fished numerous different venues, never used the same bait twice, succeeded in disappearing up my own rear end and learning next to bugger all!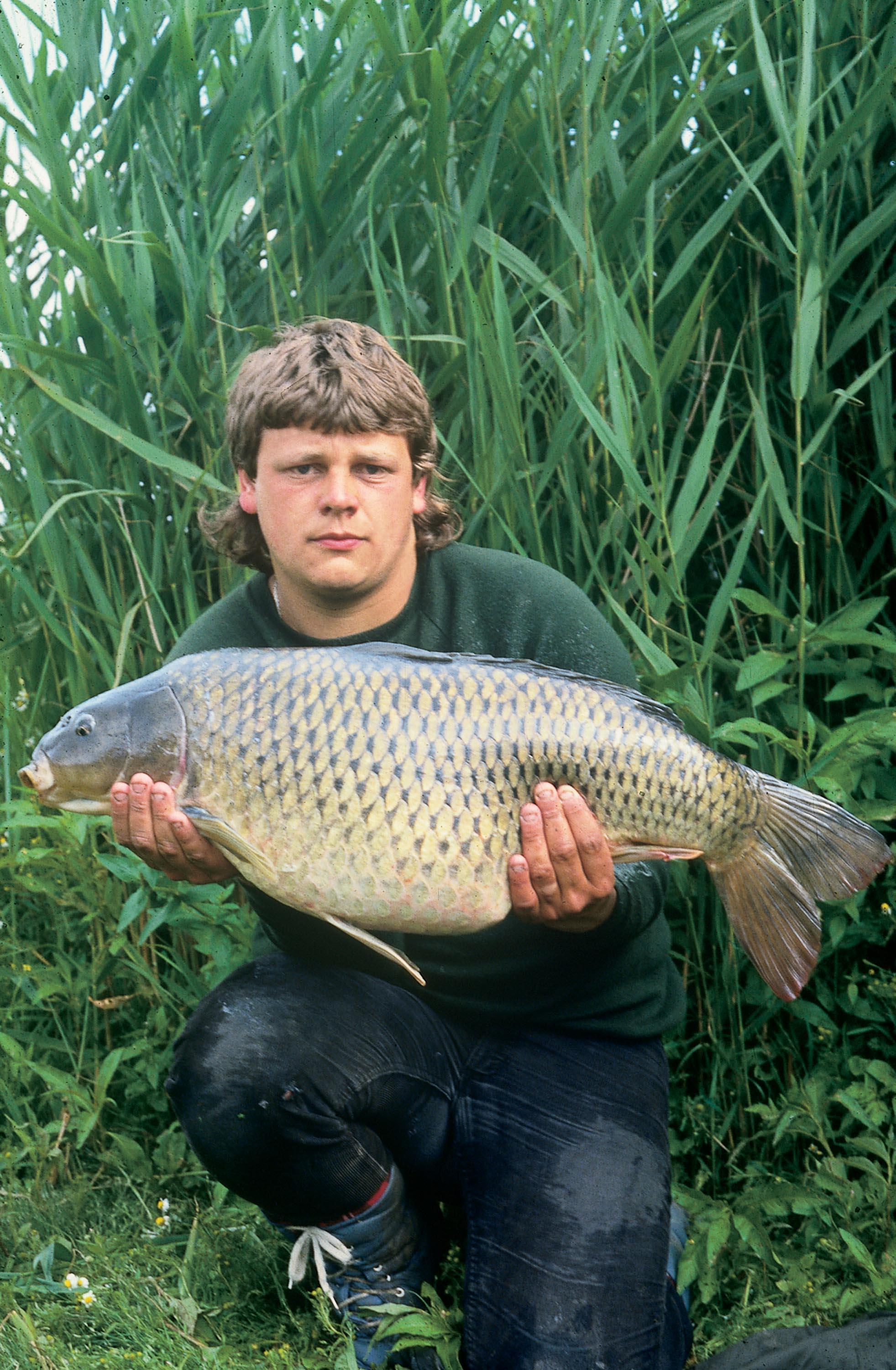 I think I'm right in saying that it was early in 1985 when I spotted a review in the Angling Times about a 15-acre club lake in Cheshire. To this day, I have no idea what it was about the water that captured my imagination to such an extent, but within a week I'd driven over for a look around and paid my membership fee!
The lake in question was Lymm Dam. It was a match-orientated venue where carp anglers were not made particularly welcome. Whilst the carp weren't huge, they weren't a bad size compared to other fish around in those days… and I loved the place. I spent the best part of three seasons on the venue and it would be no exaggeration to say that my time on there shaped the way I've carp-fished to this day.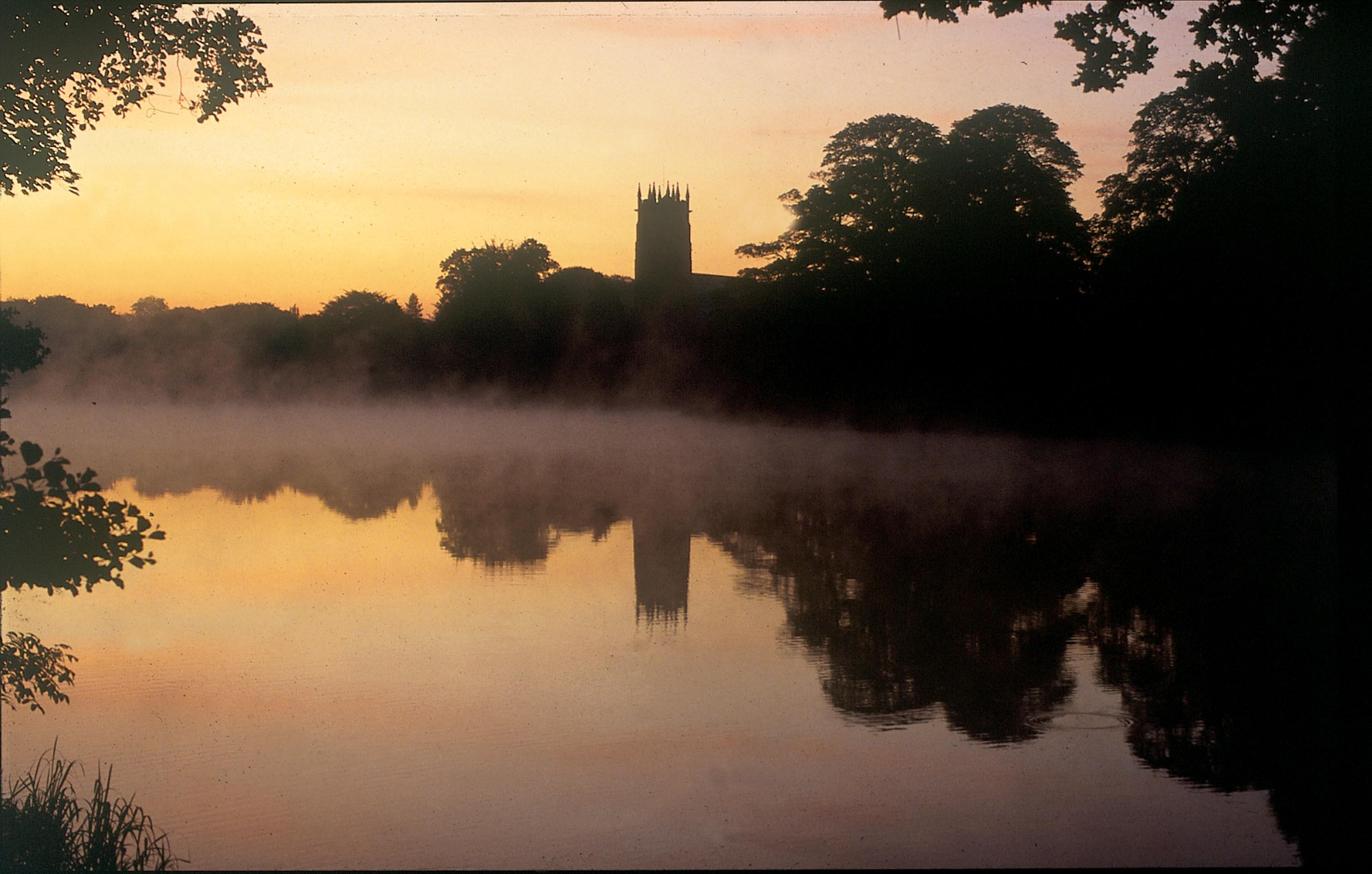 I went on Lymm Dam with Rod Hutchinson's Protein Mix, and although after a season or so I moved onto a prototype milk protein mix that Tim Paisley had put together (that would go on to become Hi-Nu-Val), the basis of the recipe remained the same: 16oz of base mix, 3ml of Ultraspice Flavour, 2 drops of Clove Oil, sweetener, red dye and a bit of emulsifier. The bait took the place apart, and in truth, it got better and better the more we put in! Four of us travelled from Sheffield to Lymm on a regular basis - although I put in considerably more hours than the other three - and within weeks of our campaign starting, our bait was completely dominating proceedings on the water. Without wanting to blow our own trumpets, I don't think the local carp anglers - many of whom had been fishing Lymm Dam for a number of seasons - knew what had hit them.
I had several late-night chats with a couple of the regulars and the general topic of conversation always centred around what we were doing that saw us catch many more fish than the other anglers on the water. Did we have a magic additive that the fish found irresistible? Did we have a new wonder rig that nobody else knew about, or were we just exceptional anglers? Of course there was no truth in any of these suggestions. There were no 'secrets' at all; we simply had a very good bait that we were introducing steadily and, over a period of time, it became an accepted, everyday food source.
There have been a few exceptions over the years of course, but the lion's share of my fishing since my time on Lymm Dam has been done with an effort to establish a food-source bait uppermost in mind. The reason is simple: I've never come across a method that comes close to being as effective as that particular tactic when it comes to consistently catching better-sized carp.
My choice of foodbait has changed over the years of course, as I've continued to learn about the subject that continues to fascinate me so much. After my 'milk protein period', I moved onto the Mangrove Swamp in Shropshire and I can't deny that having established Nutrabaits with Tim Paisley, Enervite with Leek Oil, Sweet Cajouser, Nutramino, and Addit Attract, Taste and Digest all served me incredibly well. Then came what must rate as the finest food-source carp bait I've ever come across: Trigga!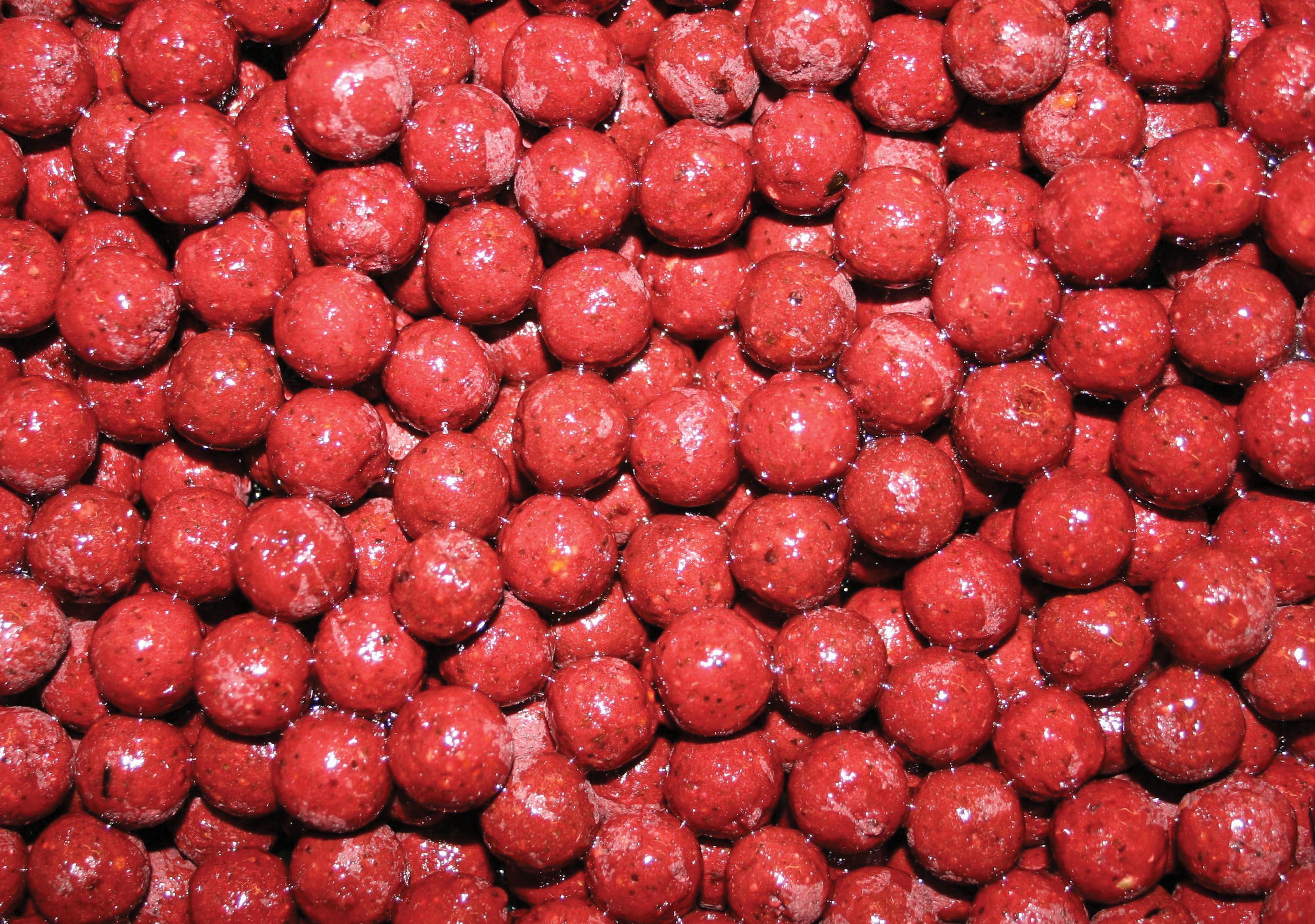 I used Trigga along with Green Lipped Mussel Extract in its various guises from its very early prototype stage up until I walked away from Nutrabaits in the summer of 2017. Although I'm totally happy with the bait I'm currently using and am also very confident that it will continue to do me proud over a long period of time, I'm not sure I'll ever come across a better food-source carp bait than Trigga… it's truly exceptional!
My current 'take everywhere' foodbait is RG Baits Formula with (low level) Arctic Crab Flavour Enhancer. I have to say I'm mightily impressed by both what it's achieved for others and what it's produced for me. It ticks all the boxes in terms of a food-source carp bait: the optimum levels of protein, fats, vitamins and minerals and digestibility; and low-level, inbuilt attraction that produces the goods in both the long- and short-term.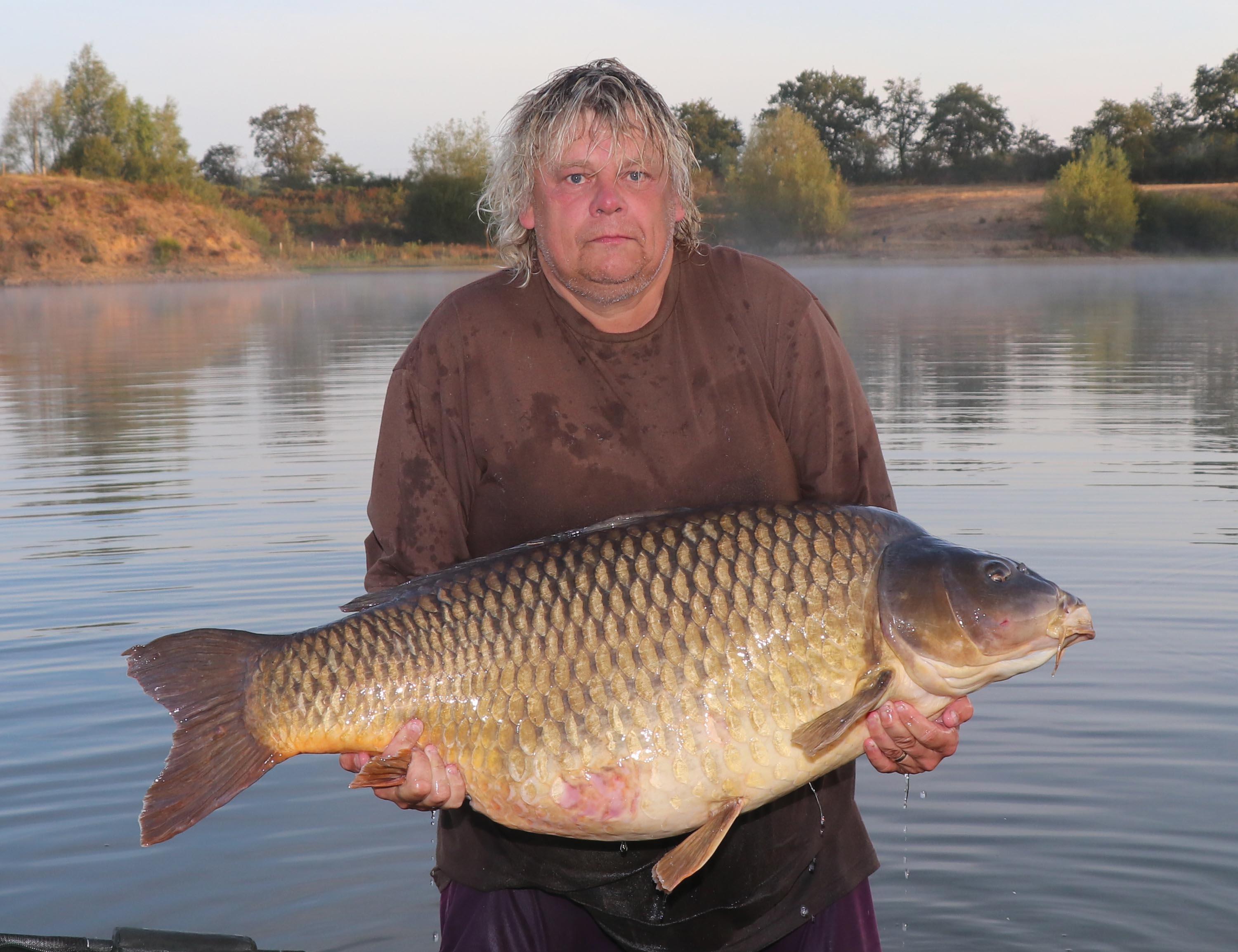 My forty-year journey through the fascinating world of carp bait has taught me many things and there have been many successes, a number of dead ends and disappointments. Thankfully however, a good few carp have found their way to the bottom of my net during that time. The two things I've learned that stand out are that firstly, a bait that's treated as a food source as opposed to something they pick up occasionally out of curiosity, will give you a much better chance of being successful, and secondly, that the ultimate carp bait that I, and many others spent so long striving for, will never exist… oh how I wish somebody had told me that in 1983!
BILL COTTAM