A NORDIC ENDEAVOUR
Stalwart Peder Lichtenberg sheds some light on the Danish carp scene...
Large low stocked lakes have broken many a competent angler, for the ones that reap the rewards it can be up there as one of their finest angling accolades and earns them major kudos amongst their peers. DT Baits Stalwart Peder Lichtenberg sheds some light on the Danish carp scene and the insane uphill battle he faces against the harsh elements, punishing terrain and low numbers of carp to catch his intended quarry. Peder has been with DT baits for over 20 years. Based just north of the capital Copenhagen, Denmark he works in the tackle trade which sees him for the most part selling anything other than carp gear.
The carp scene is still very niche out there with a rough estimate of around 1000 carpers. Most anglers target other species such as sea trout and pike, Peder has targeted carp for over 25 years and has been angling for 35 years. Originally making his own baits as back then quality bait was hard to come by in Denmark. He discovered DT baits after reading an article in a magazine, the interesting and unique products proved to-much for him to pass up. He originally began with rolling his own baits using DT base mixes and bait making products before moving on to using the pre-rolled baits and hasn't looked back since. When asked what his favourite products are here is what Peder had to say.
"I don't use just one of the DT baits. I use whatever I feel will give me the best chances of a bite based on what I'm faced with. I will use the obvious baits when the water cools down, Cold Water Green Beast and the Supa Fruit pop ups. When I'm pre-baiting I've always done well with the N-Blend as it compliments the other components of the mix I use to draw in and hold fish in an area. To be fair most boilies will catch you fish but due to the limitations on my angling I want to give myself the best chance of a bite so quality is key.
I've done this for long enough to know good bait when I see it. You can spend the same money on two different companies bait. One will be made with cheap low grade ingredients to maximise their profits the other will be produced using high quality nutrient dense ingredients that promote the health and growth of carp… I know where I'd spend my money. What the bait contains counts!"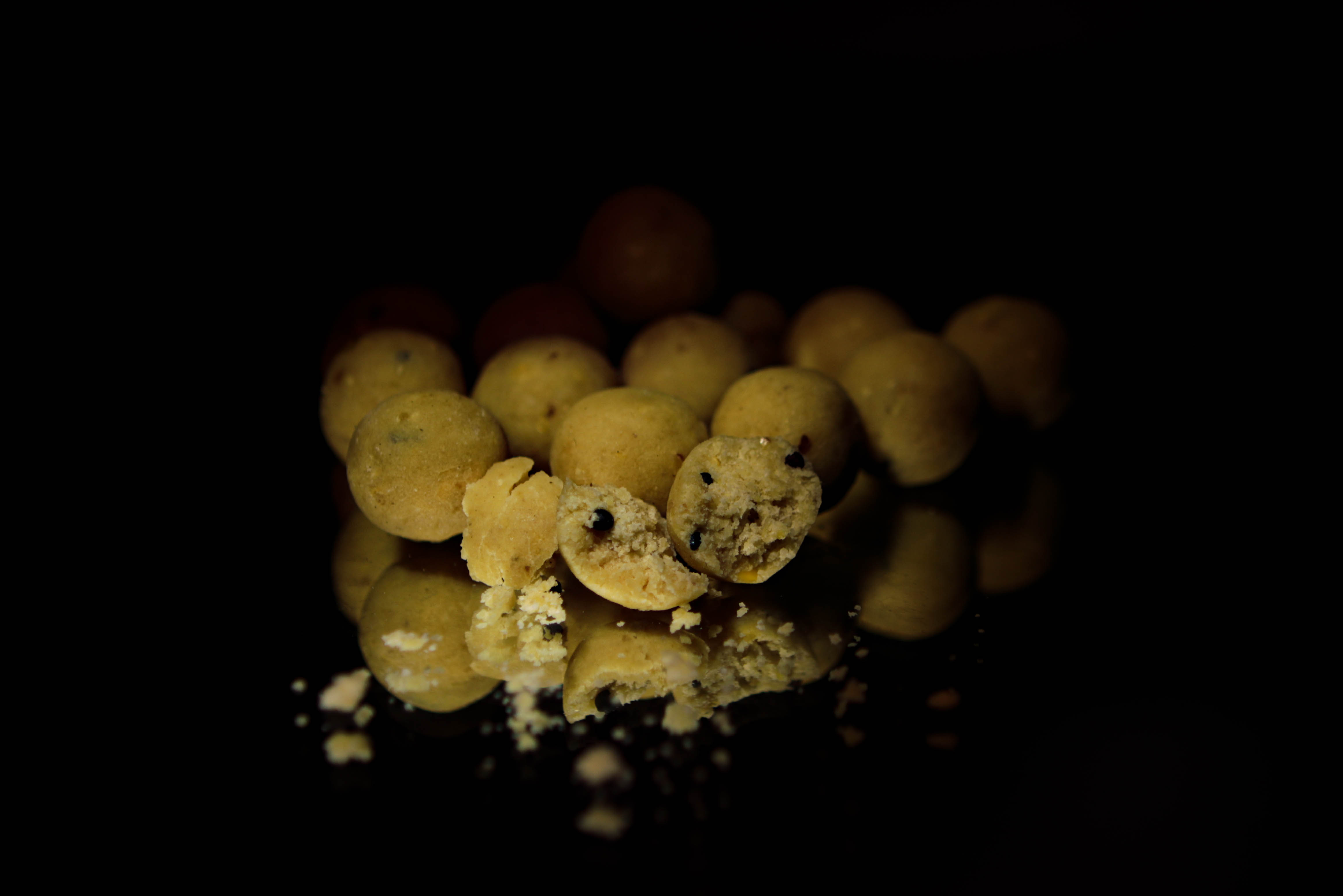 The Danish authorities see carp as an invasive species and there are no stocking programs for the large natural waters, waters that range on average between 300 to 800 acres. Carp were originally brought to Denmark from Germany by monks in the early 16th century where they were transported in wet straw on horse and cart. While there are syndicate waters out there the real duel in the crown is one of the stunning fish from the massive natural waters.
We put the question to Peder, where on earth do you start on such a vast expanse of water? Here is how he approaches such an intimidating prospect.
"It's nearly all done by boat even prebating. I look for the likely areas, deeper spots in the colder months, shallower areas in the warmer ones. Sometimes you get lucky and spot fish but this is rare. The last stocking of carp in these waters was back in the eighties so they are ancient and there aren't many of them. Once I am happy with a spot I will continually pre-bait an area for a prolonged period of time. Returning to top up the spot every other day. When I've seen the spot has been regularly visited I will then get my gear together before heading to the spot to fish it. Because of the climate I'm limited to a window of a few months to try and get bites every season. For that reason I will do long stints on the bank sometimes weeks at a time. When the fish turn up it can be in numbers so you can have multiple bites. When this happens I take every opportunity to capitalise on it because they can drift away as quickly as they arrive.
This approach seems to work well. I've had a very good number of large fish over the years even by UK standards. A number of 40lb fish this season alone".
Peder's angling isn't only concentrated on his waters in Denmark. He regularly takes a number of trips further into Europe targeting fish from lakes such as Rainbow, Gigantica and Les Graviers to name a few. The skills and dedication he's honed on his home waters seem to lend themselves well to wherever he goes, and the results always seem the same, an ever-growing photo album of stunning big carp.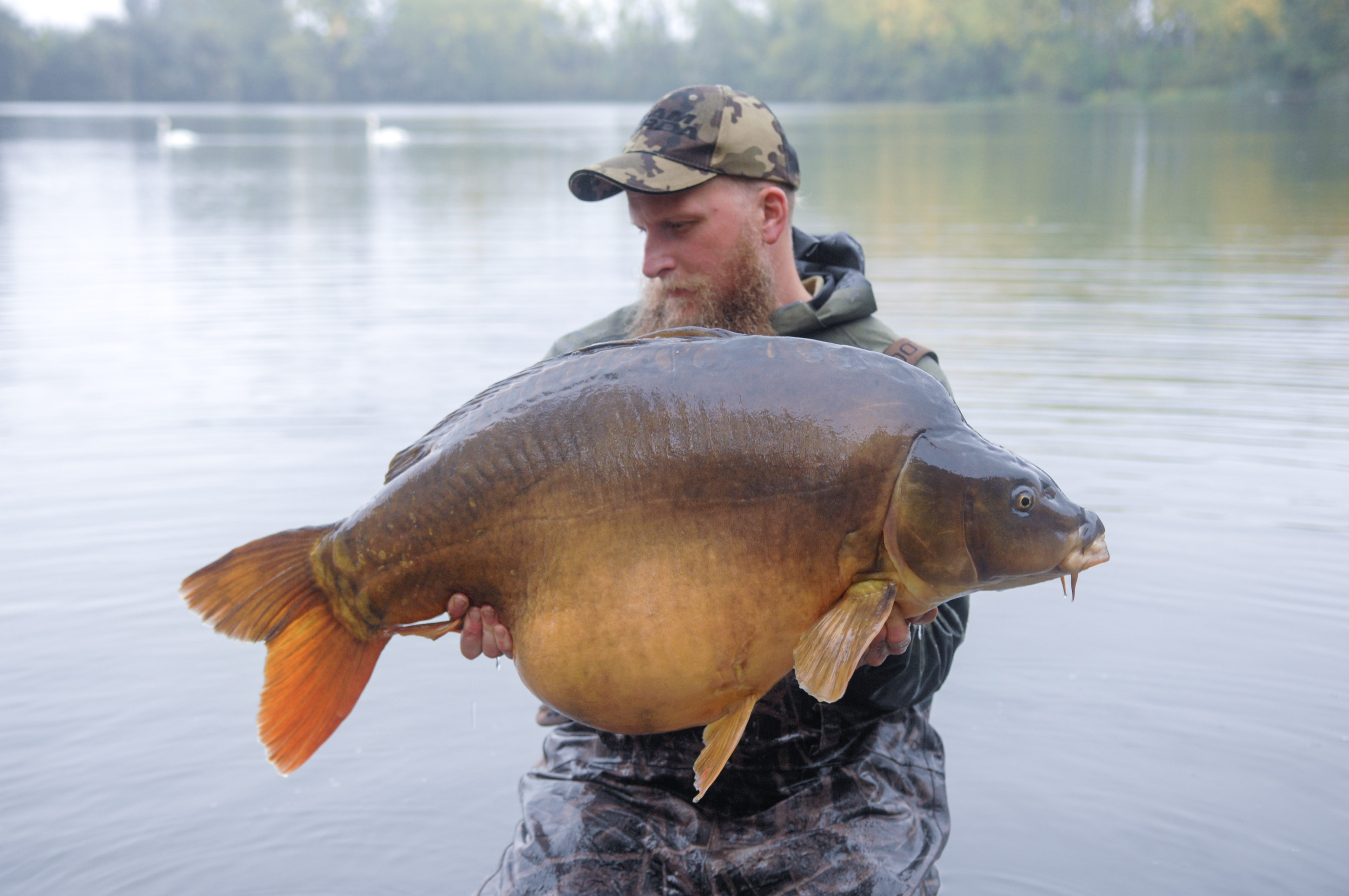 ---
---