Behind The Lens: An Interview With Jack Reid
What's it really like filming Terry Hearn and Martin Bowler?
Gareth Fareham: To begin with, could you introduce yourself briefly and tell us about your background?
Jack Reid: "My name is Jack Reid and I'm from Chipping Norton in Oxfordshire. I'm 31 now, but I still get asked for ID more often than I should (laughing). My background is a bit of everything really: I've had dead end jobs, travelled, and have worked freelance as a cameraman and editor. I have a degree in Archaeology and a masters degree in Filmmaking, with a specialism in the archaeology and history field."

GF: Can you expand a little on the formal training you've had in film and photography?
JR: "Without wanting to bog you down in detail, I did the degree in Archaeology because I love the outdoors and the past. At Bristol University there are lots of opportunities in media study and filmmaking within that particular field. I thought I'd either be down a pit, whatever the weather, 'trowelling' away for diddly squat; or I can take a more vocational slant on things and so did the MA in Documentary Practice and Filmmaking with an aim to having a specialism in the historical side. The master plan was either to get a nice job at the BBC or somewhere similar, or come away with a set of good transferable skills. Making a film about Iron Age Britain in many ways is no different to making a film about river carping. I was surrounded by lots of interesting, motivated people, and so once I was out of the gates it was just a case of buying the kit on an interest-free credit card and getting out to work.
"Initially it was everything from production companies, catering agencies, financial planning services, through to wedding flashmob dance choreography… literally anything that paid! I worked like that in Bristol for a good few years, but I've always had a strong interest in fishing and fishing photography and got my breakthrough in angling with the role at Korda."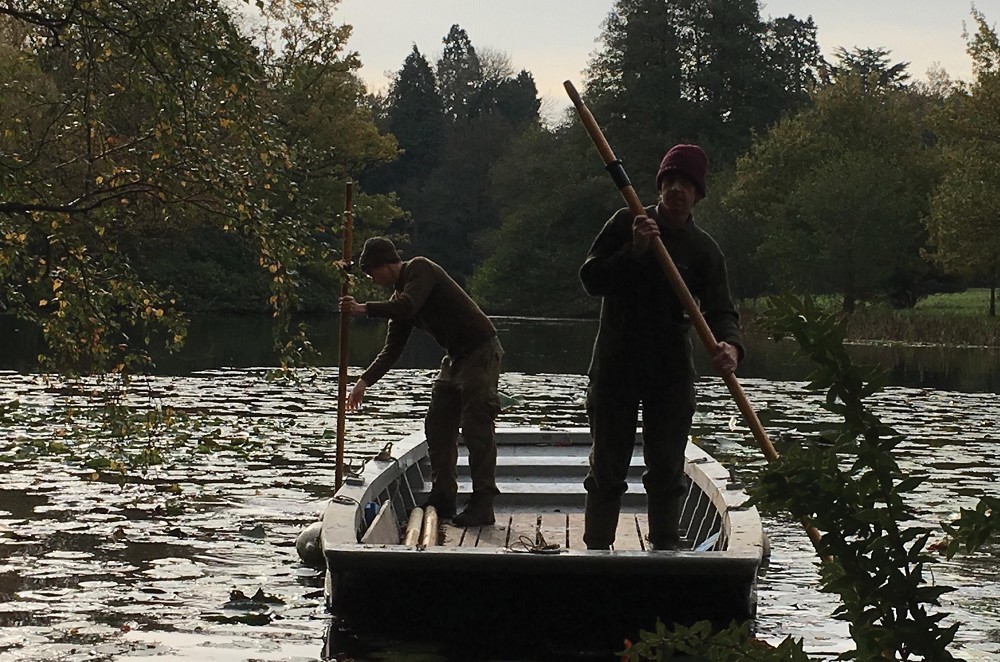 Working with Terry has been great fun
GF: How did you get into that role working in film and photography in the industry?
JR: "I saw the ad online and applied. I almost didn't, as I thought they'd be inundated with applicants. Style choice aside, Korda expect high production quality, so I was fast-tracked on that front, in the high speed environment. I was with them for two-and-half to three years and made many good friends inside and outside the company."
GF: How did the transition to ESP come about?
JR: "I had a few options on the table. ESP had been looking for a while, trying to find someone to fit their mould in terms of style and ethos. Being a manufacturing-based company with a strong sense of tradition, media and marketing was never their main focus, rather letting the products do the talking if you like. Obviously the company created a strong base from doing just that, but there was potential to do a lot more on the film front and make more use of some of their anglers. I felt the company's vision was very much inline with my own tastes and my view of the industry, and it felt like somewhere I could be really happy and get well behind the work… who wouldn't want such a degree of autonomy and to work with true angling icons? I've been here just over a year now."
GF: In a really short space of time you've produced some beautiful and well received content; the new films with Terry in particular have proved to be a major talking point recently within carp circles and have been highly praised. Did you feel any sense of pressure working on those as your first jobs?
JR: "My first piece was a film with Martin Bowler at Milton Abbas which was a fairly traditional piece, but with a cinematic edge. At that point I think people realised there'd be more film content coming from ESP. All the stops were pulled out on my first job there and it felt like a film that needed to be made in some ways, a full Terry cinematic experience. I didn't feel any pressure at all making the film itself; in reality it was just me, a couple of rucksacks and a tripod and the fishing was always the focus. When making a good film with someone though, it's the relationship that's key and so the success of it, in some ways, was reliant on Terry and I getting on well. The actual making of that film honestly wasn't difficult in the slightest. Even though I feel it's probably one of the best films I've made, it was also one of the easiest in a way. It was just a joy to shoot and I think I probably had a grin on my face the whole time. It was almost like you couldn't set a shot up wrong; there were no second takes; we just strolled through it and stopped to capture ieverything along the way. When it came to put it together, instead of clocking off at five, I found myself working away until midnight, totally engrossed in it."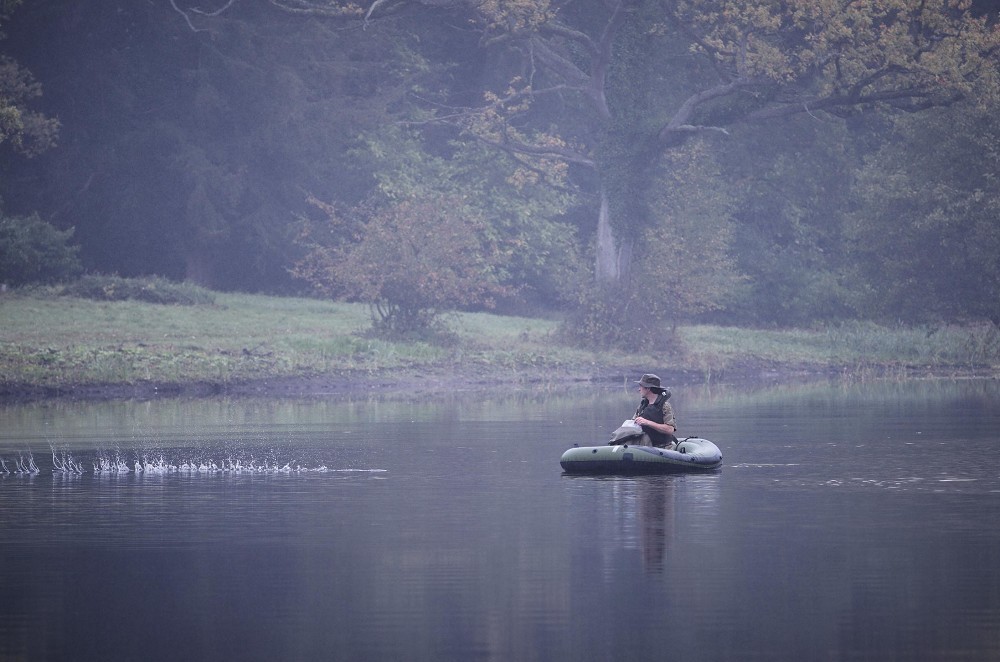 Making Old Friends and Mr. Fox was a joy
GF: There's a particular 'feel' to those videos: a slower pace, more traditional maybe in some ways; was that a conscious decision and was is it a collaboration of sorts… I imagine Terry was keen to have some creative involvement?
JR: "I suppose it was traditional in terms of content, and there's nothing in there to date it as such, but there's still some more pacy synths and ambient music in there that worked nicely I think… they aren't too dreamy. Terry was happy to let us do our thing and see what we came up with. Although he was never coming around the back of the camera to check shots, we were continually talking it all through. In some ways, I was just filming his experience of things. He knows the shots already because he's living it, if that makes sense? He's a good photographer and that helps. Most of the films have been conceived quickly and I try not to overthink them. They're usually put together in a shorter space of time than you might expect and I think that helps translate into them feeling authentic and personal."

GF: In technical terms, what sort of kit are you shooting with?
JR: "I don't like to put too much emphasis on kit, but like a lot of people these days I'm using the Sonys, and the A7R III in particular; a lot of it is shot with one camera. Terry's a big fan of the more traditional colour systems though, and that Canon 'look' that he's always shot himself - those rich reds, proper greens and true colours. We didn't want the films to appear radically different, so there's some custom tinkering to give our films that particular look compared to other stuff being shot out there."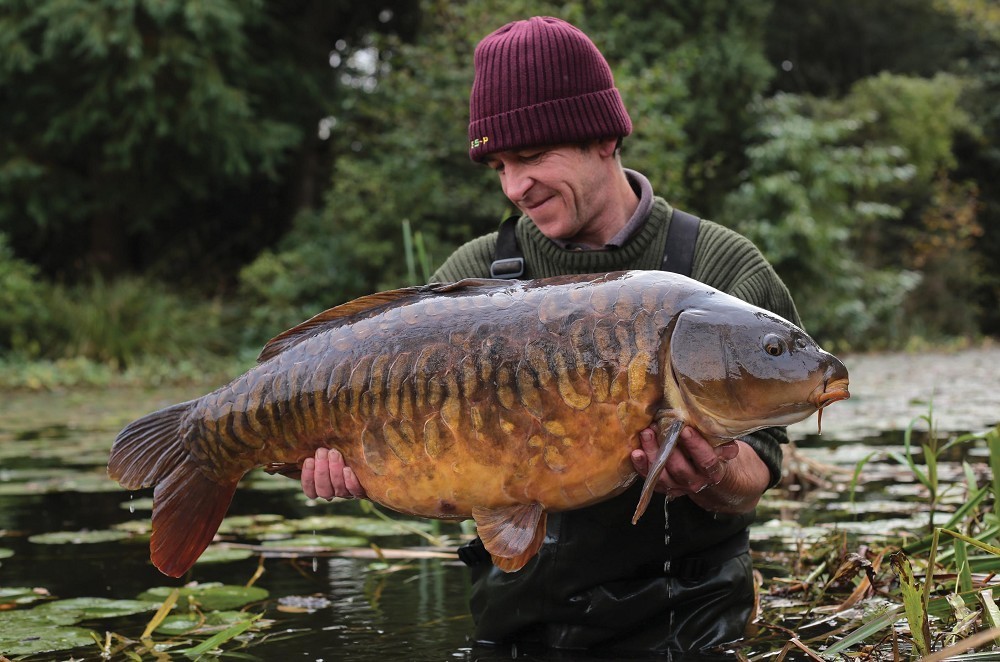 It was a trip where everything just fell into place
GF: Are you doing all the editing and post-production yourself?
JR: "Yes. I film and edit them, then a few of us watch them to critique them and make sure everyone is in agreement and happy with them before they go out."

GF: " What plans do you have for the future; anything exciting you can let us in on?
JR: "I was up until 1am last night editing a new film we've shot with Terry. I'm not 100% sure when it'll be out - probably by the time you guys are reading this! This one's been shot over a much longer timeframe, whereas the others haven't necessarily been indicative of Terry's week-to-week fishing as they've been one-off 'special' trips. We all know the majority of Terry's fishing is very much finger-on-the-pulse, fishing for a family of fish with a few particular targets in mind and that's exactly what this next film will be."

GF: Where do you find your own inspiration in terms of film and photography?
JR: "In terms of angling inspirations, I like the old stuff. I wasn't an angler when VHS was the main source, but the bits that got me going in the early days were the rough-cut YouTube bits… old flashes from the past from people like Martin, or John Darling if it was air rifle-related. I'm not a huge film fan generally, there's too much choice out there and I never commit to watching anything. I probably watch just one or two films a year. Photography-wise I was into the Subsurface stuff when that came around as I felt it reflected what I was interested in; it seemed to regenerate people's interest in photography. If the setting is right, you have someone interesting in front of the camera and there is a narrative in mind, then usually it's a winner."

GF: Where do you see filmmaking within carp fishing going in the next five to ten years?
JR: "I think it'll get harder and maybe it's already at that saturation point where it's be harder for people to produce content that'll stand out. If people are hungry for endless material then they can have that these days; but for filmmakers to stand out, well that'll become more difficult I think. It costs so much to get good kit these days, but content will always be king - Alfie Russell's piece years ago for example, on the river at Walthamstow. Lots of it was shoddy GoPro footage, but that film really had that 'fire' to win hearts and minds because the content was great. You can have the very best camera on the best tripod and the best drone or whatever, but that won't give you that extra element really required to produce memorable film."

GF: There are a lot of keen, budding photographers and videographers out there, loads of people cutting little edits and shooting nice work. What advice would you give to anyone looking to get noticed and get into the industry?
JR: "I think there are a lot of people out there with cameras. DSLRs are very affordable these days and with a couple of nice lenses and you can be set up with everything you need. I imagine most people think the job market in angling is completely saturated, but the reality is there's just a very small number of people that tick all the boxes to be a filmmaker for an angling company. You'd be surprised how hard it is to find people who can shoot the images, make a sequence, tell a story and put it together well. Most companies are crying out for good videographers, so the opportunities are definitely there. Even though I had one myself, I definitely don't think you need a formal education in media or filmmaking; it helps, but everything you need to know is available, free-of-charge on YouTube. Your portfolio is everything; your CV is secondary. If you have to do some free jobs to create content then that's definitely useful and worthwhile. I gave up weeks of my life working for free on a few jobs at the beginning of my freelancing to get going; it all goes on the show reel.
"One of the biggest questions I get asked is, 'You must get the rods out on all these filming trips surely?' but I never fish, you just can't. Carp angling is cluttered and aggro on its own with all the kit, let alone you having all the filming bits to do as well! If the angler needs to move onto a wind, then you need to be mobile… and, I like to fish my own venues rather than just chucking the rods out randomly along the way."

GF: Just to close, what are your own personal aspirations for filmmaking over the next few years?
JR: "I think probably, not to look too far ahead, but hopefully just to keep being able to make films and produce content that the old and new school, young and old alike, can all enjoy watching. Drennan and ESP in many ways were a foundation of British coarse fishing tackle, so in a sense, they're the originator and that's something to be really proud of. If we can make 'blockbusters' if you like, whilst staying loyal to the ethos of the brands, then that's good enough for me!"

GF: Brilliant! Thanks for your time Jack, and good luck with the future projects.