Crash And Burn!
Of course everyone's suffered with the heartache of fish loses – however, these are a tad more severe than most...
The Longest Ever Fight: Phil Thompson's great 13hr battle
"It was the 22nd August, 1990 and I was fishing on Horton Church Lake. It was semi-dark when I had the take. My Optonics were switched off so none of my neighbours were aware that I had a fish on. After about twenty minutes the fish was no nearer to the bank; it hadn't even broke the surface. The fight was dogged and slow, the fish wasn't charging off on long runs but each time I gained a little line, it took it back immediately. About an hour into the fight, my mate Chrissy came round to see what all the fuss was about. By this time we were beginning to think in terms of a foul-hooked carp, but although it didn't feel foul-hooked, the fight wasn't quite all that it should have been.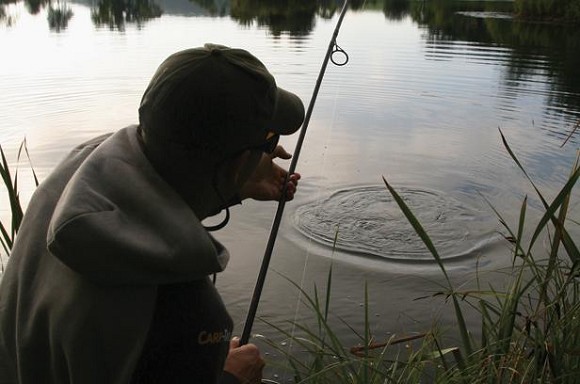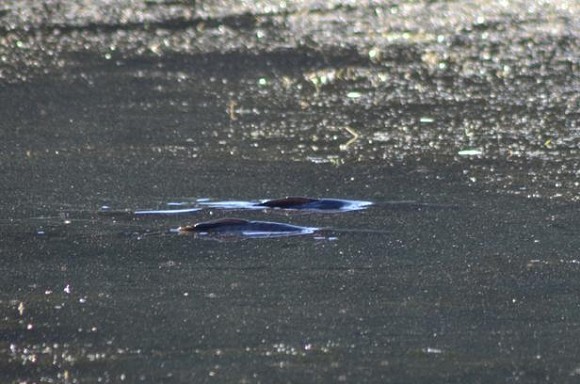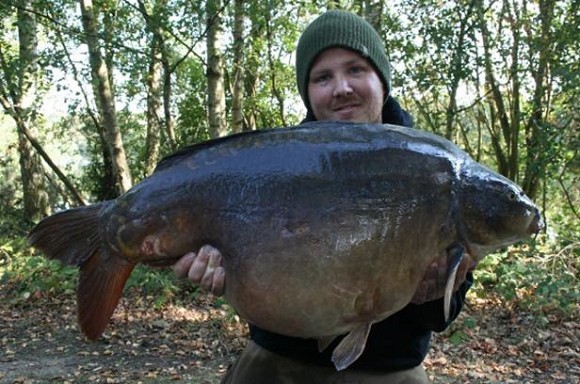 "By two o'clock in the morning the guys started to drift off leaving me along with a monster on the end of my string! Shortly after first light the fish crossed one of Ritchie's lines before getting snagged in a weedbed. It was now six o'clock and I knew that we'd never land the fish, it never gave a single sign of being in the slightest bit tired and I never felt that I had any degree of control whatsoever. By now I'd taken to the boat and had travelled over half-a-mile, most of the time being towed by the monster, sometimes using the electric motor in order to keep up with it. This fish had been on for over nine hours, the line was frayed, I was physically and mentally at very low ebb but the fish seemed as strong as ever.
"By ten o'clock I'd really had it. Not once had any of us seen this fish and I'd reached the end of my tether. This fish showed absolutely no sign of tiring; thirteen hours on the hook and it showed no sign of tiring! Then it happened: the line parted. So that was it, eight hours playing it on the bank followed by another five in the boat and not once did we see that fish. Was I gutted? In the main I was euphoric, although of course very disappointed at not even catching a glimpse of the fish."
Catching A World Record Trailer
How John Lilley hooked a 90lb world record common carp trailer...
January 2012: a world record common carp was banked but wasn't claimed. The fish was recently caught from France's famous Rainbow Lake by John Lilley at a weight of 91lb 4oz, over 2lb heavier than the current world record and the first 90lb common ever landed. However, the huge specimen was hooked on John's rig by a trailing line from the fish's mouth meaning he had to hand-line to fish to the net. After weighing the common he decided not to take any photos of the fish before he returned it, minus the trailing line. 
Losing A County Record
Richie Lofthouse on the moment a fifty-pounder got away...
"I was concentrating my efforts on Charity Lakes in Norfolk. The drive was a nightmare: 120-miles of traffic on a Friday evening and sometimes this took me over three-hours to get there.
"The lake is home to the Norfolk record carp, which for me made the treacherous journey well worth the extra effort. I had done around 20 nights leading up to this particular session and 'Baby Face' hadn't yet been banked that season and the forums were suggesting she might be dead. I knew this to be untrue as I had seen her with my own eyes cruising the upper-layers on most visits to the venue.
"I remember reeling in and going for a walk on this particular morning, I found a group of carp sunning themselves on the other side of the lake so I moved round to them and decided to have a go for them on the top.
"I rigged up a rod with a bit of bread crust and flicked it out past the fish. I drifted it about the swim for five minutes or so when I saw the big girl glide across for a look. She took two free offerings and then the crust. I struck and made immediate contact. Now this is no small fish and I knew for a fact she was 50lb plus. She turned left and bolted through a weedbed and out the other side. I could feel the 12lb line grating on the weed so I just let her do her thing for a few minutes then slowly started to bring her back to the weedbed. It must have been four or five minutes later when the rod sprung back and I reeled in my float and half of my hooklink. At the time I felt physically sick to my stomach; I had just lost a UK 50lber off the top!
"Two trips and four weeks later, I hooked her again off the top and went on to land her at a massive weight, 52lb exactly!" 
Foul Hooked
Uncaught for six years and then Oli Davies foul hooks it
"CEMEX Angling's Boat Pool is one of those waters that slips unnoticed under most people's radar as the resident carp are not yet as big as their illustrious Horton and K1 neighbours. What they lack in size, however, they make up for in looks with some stunning carp to be caught. Over the years I have banked most of them but one that evades me and that I would dearly love to catch is a jet-black common of around 30lb aptly named 'Darth Vader'. A very rare visitor to the bank – in fact, it has been caught just once in the last six years!
"Last summer I stumbled across a group of fish sunning themselves in a quiet corner and flicked out two Zig-fished trout flies. Within a minute one was away but from the start of the fight something didn't feel right. As soon as I caught sight of the fish, a large common, I could clearly see what was wrong – it was hooked in the pectoral fin. It fought hard, twisting and turning while I muttered and swore and tried to take it easy. Eventually I bundled the fish into the net, lay down on my belly and set about removing the hook in the margin. As I tipped the fish on its side it became apparent what it was I had foul-hooked. It was a distinctive bulldozer of a common, with perfect ebony-black scales and a creamy white belly... 'Darth Vader'. I sighed a deep sigh, slipped the hook out, lowered the net and watched it swim away..."
Losing An Event
How a lost fish cost Lee Jackson £10,000
"It was one of my lowest angling moments and it took place during the final of the Sony King Carp Challenge match on Horseshoe Lake. It was a rather plush affair with a big marquee and giant scoreboard. The only problem was they cocked-up the swim pegging and only pegged The Witney and Trout Bank opposite. Carp being carp, they got out of the way of the pressure and moved to areas where nobody could reach them. I was set-up along the Trout Bank and around 2a.m. on the Sunday morning I received a bite. Playing the carp all I could see was weed draped over my main line and was cursing myself for not cheating and using a barbed hook instead of a barbless one. Anyway, with my main line bobbing up and down the inevitable happened and the hook fell out.
"At the time I wasn't that bothered but come the end of the match when there was only one 14lber on the scoreboard I was absolutely gutted. Worse case scenario I would have got second prize, which was £3,000 worth of Sony electrical equipment; best case (and more likely) it would have been first prize – a cool £10,000 plus the prestige of winning. Remind me to accidentally tie on a barbed hook next time..." 
Losing A Near Fifty
Simon Crow recalls the pain
"The most recent biggie I lost was a definite mid-forty, possibly close to fifty. It happened last year at Kevin Nash's Church Pool and my mate Steve Briggs even took a photo of it right in front of the net as it rolled on the surface before the hook pulled. I got a really good look at the fish as I was wearing polaroids, plus the water is very clear. It was a deep-bodied fish and I can see every scale along its left flank in my mind now. I look at the pictures Steve took and it was a classic case of so near, yet so far."
For the very latest articles and best deals subscribe to CARPology magazine.