Dancing in the darkness!
Alfie Russell looks back at a spring baiting campaign along the towpath that well and truly paid off...
Having been asked to contribute this piece, I knew immediately what I had in mind! My last article for CARPology was on canal carping and in it I made mention that I was looking forward to the spring and early summer, when I'd be chasing incredible old carp with no names and little or no history…
---
I'd already made plans to get down to the canal at the right time. A huge, daunting stretch of the waterway, with few features other than weed and some boats, makes location of carp difficult, given that they can be so nomadic. I had unfinished business with these particular fish however, and I'd learned from previous successes. I made an effort therefore, to head for the areas that the fish favoured in the early part of the year and I had a rough idea of my approach. Baiting consistently, but not too heavily for a month leading up to the good weather, would certainly increase my chances of catching a few, with a possibility too, of banking one of the real corkers that lived in the stretch once they turned up.
At some point, most anglers that fish the same water over a number of years, will begin to work out what areas fish are happiest in at different times of the season, and so plan to target these places accordingly. I can't teach or help anyone with this unfortunately, as it's down to watercraft. If fish behaved in the same way everywhere, carp fishing would be an awful lot easier, but on a canal… well that's a different ball game altogether!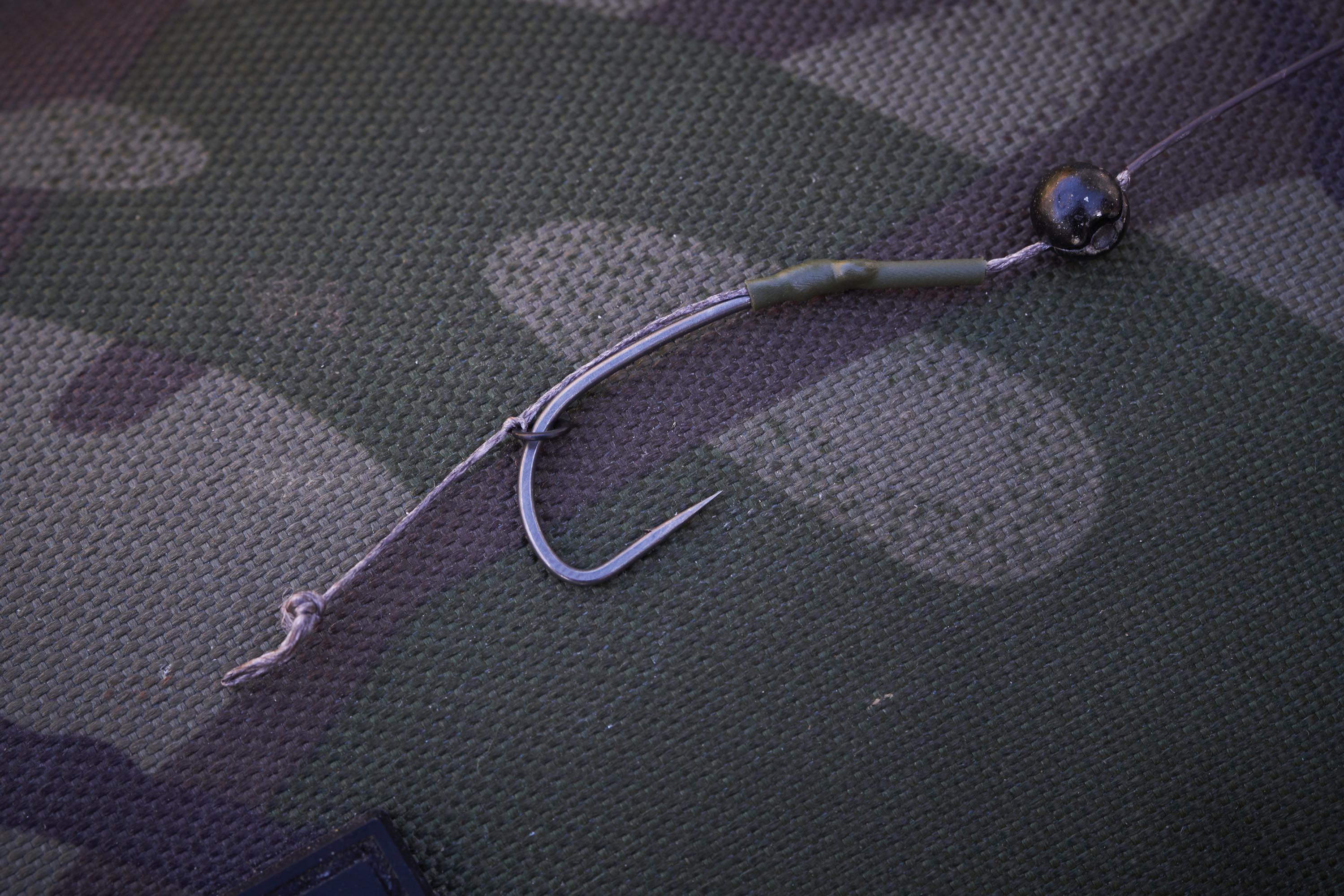 I knew then, that having a head start in the form of an inkling of where the carp would be moving to was enough - and I needed it too! I had limited time available because of family commitments etc., so rod-hours would fit in as these dictated. I made the effort to introduce bait every other day for a month without fail, to try an ensure that this mission would be successful. I also chose to bait the narrowest part of the canal, so that whatever swam back or forth through the prepared area shouldn't miss the grub!
On the first full moon after the month's baiting, I headed back to the canal. I kept things simple rig-wise, sticking to what I knew. My approach - which had worked so well previously - incorporated a helicopter set-up with ESP Tungsten Loaded braid, and pop-ups presented on Trig-Hammer hooks. I was initially a little concerned about the attention from bream, but it would become apparent that the carp had bullied them out the area. Arriving at dusk after the boats had moored for the night, I sat watching whilst tying my rigs, but it looked dead. Oh no! I thought. A million things went through my mind as not so much as a roach breaking wind disturbed the water… there were no bubbles or signs anywhere. Nonetheless, I flicked the baits out with heavy leads… crack! Without a shadow of a doubt, the bottom had been heavily fed on. Just feeling the lead down gave me the confidence boost I needed.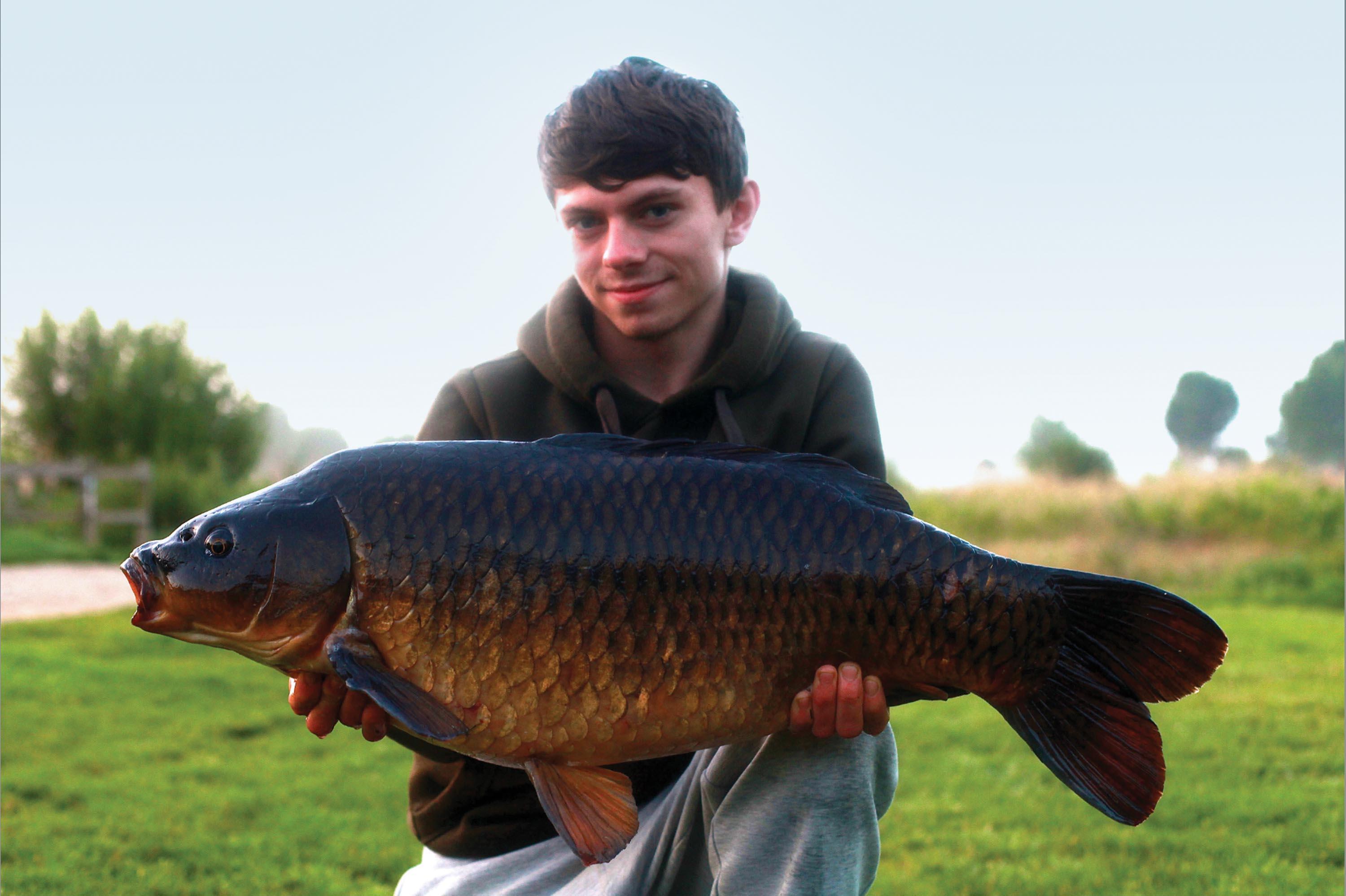 The rods hadn't been out an hour when I had my first, unmistakeable bite. A dogged battle resulted in an old, upper-twenty common - I was buzzing! I sacked my first fish in anticipation of getting some photos at first light. I then re-baited and flicked it back out, this time with a good few handfuls of bait over the top of both rods, knowing that everything had been eaten. What happened next was incredible.. the fish started to show! Over my baits in the darkness, it was as if someone had turned a switch… I'd never known anything like it… and two at once on occasion! It was like the whole stock was there in front of me, as a succession of hefty carp jumped out no more than twenty feet away.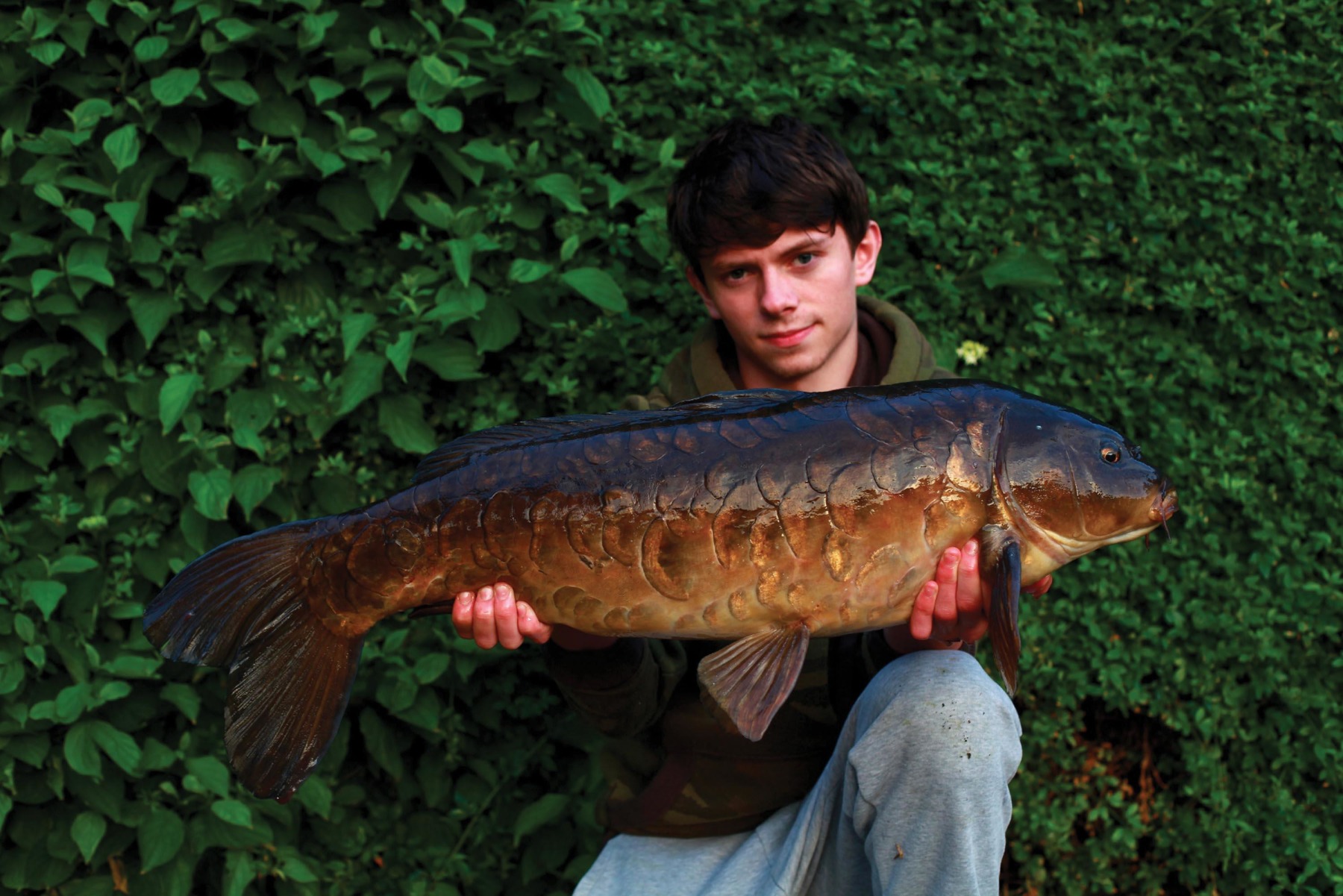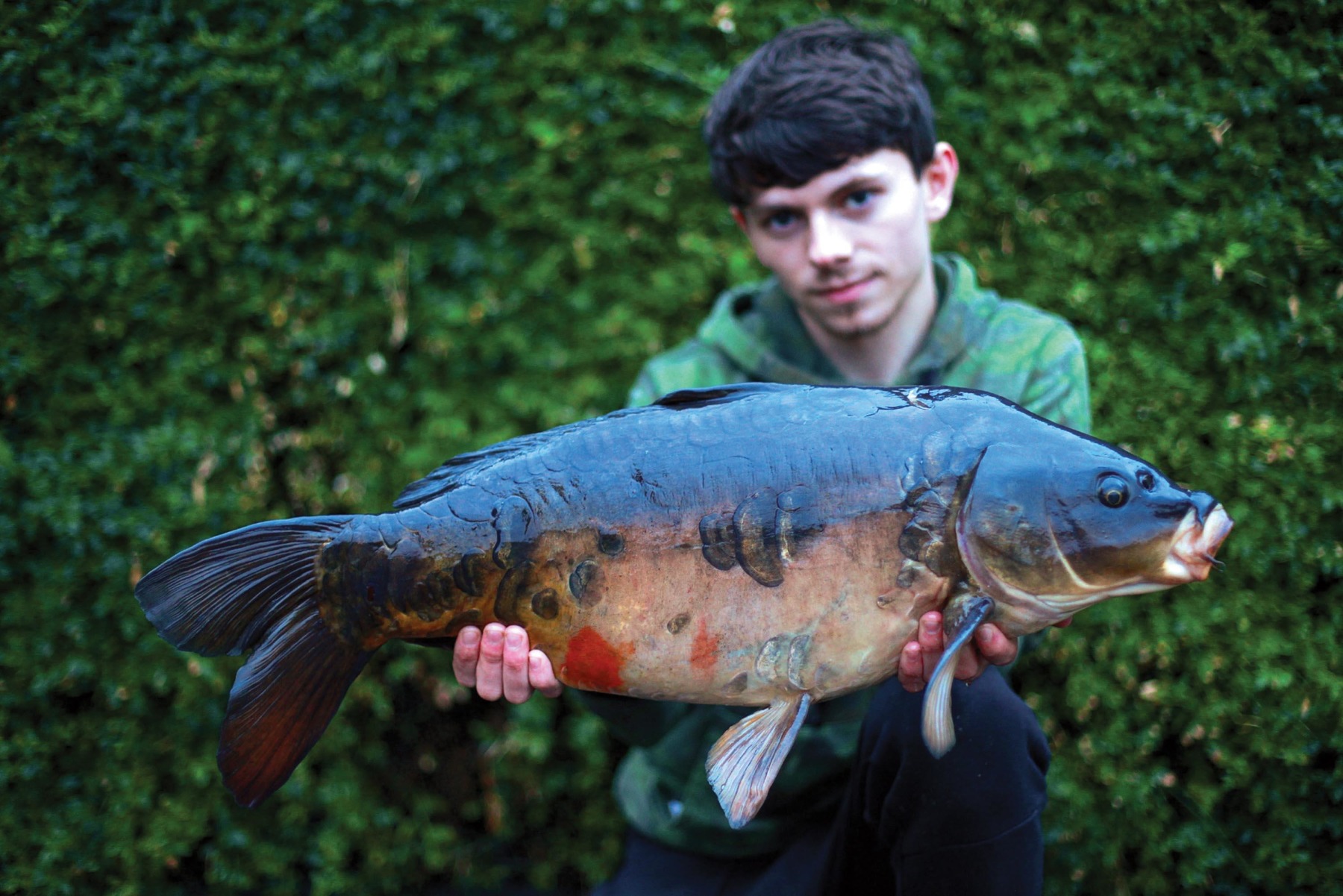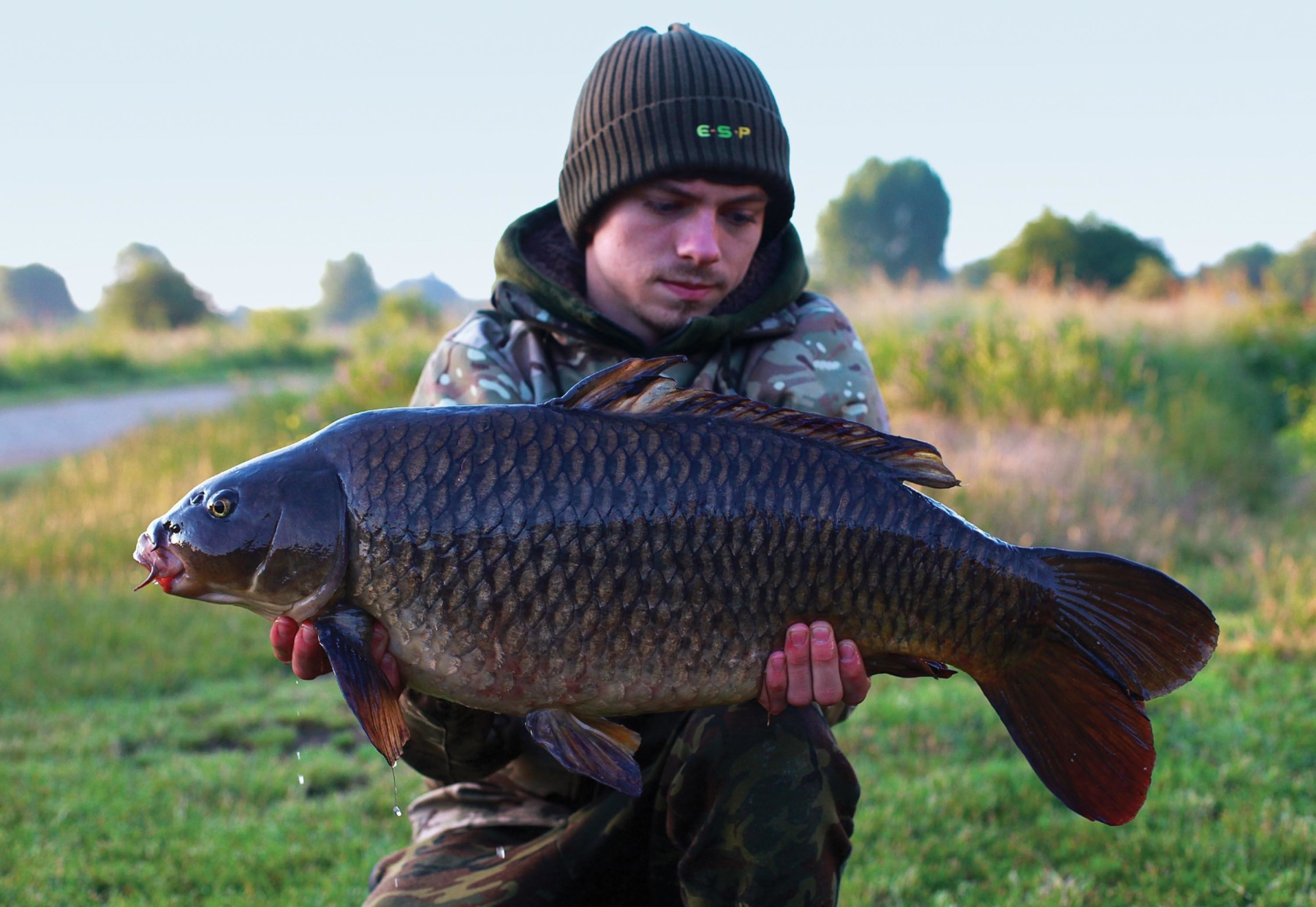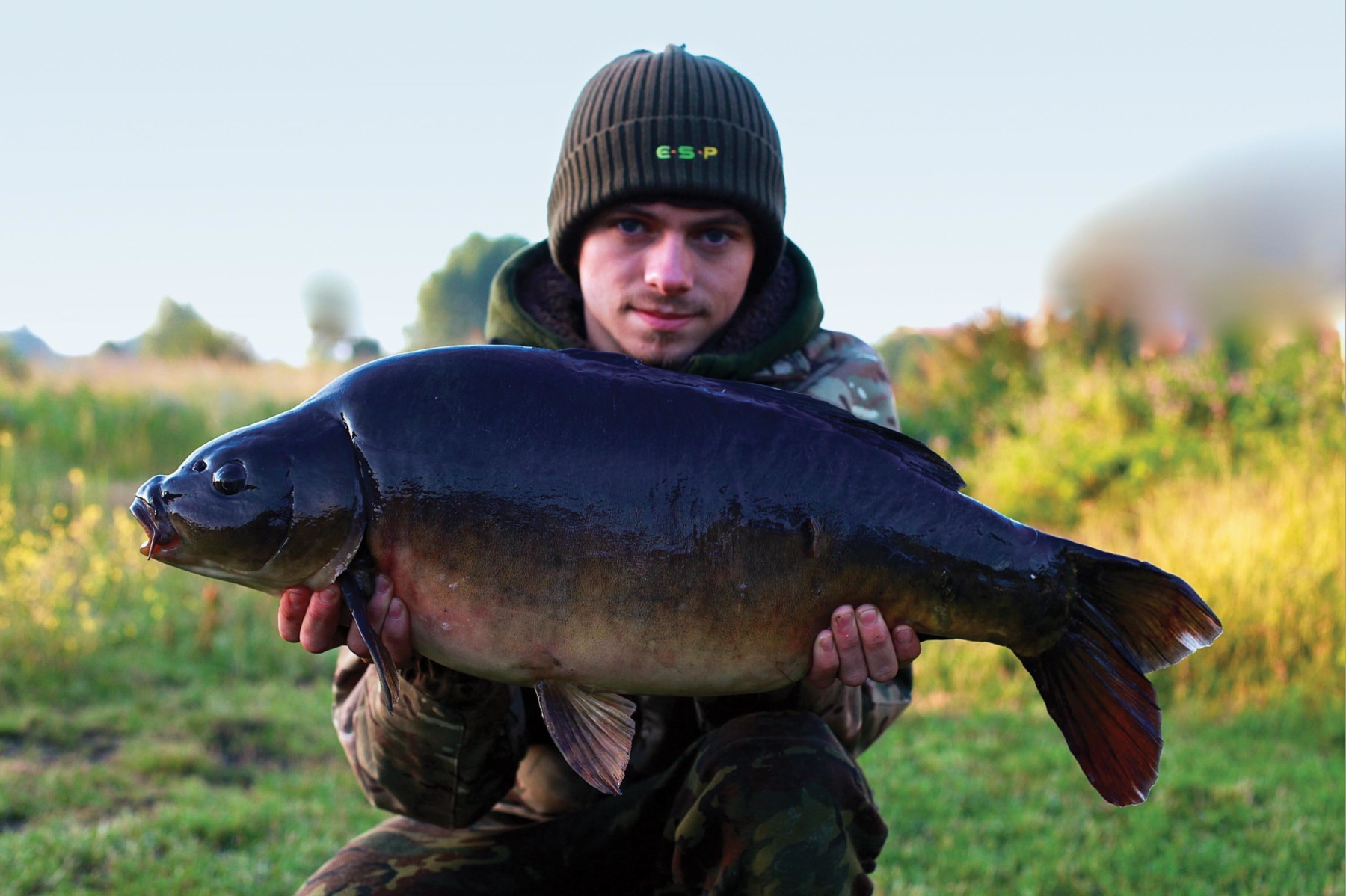 Momentarily transfixed, a jagged bite brought me back to the job in hand. An erratic, but short fight that saw a fish shoot across the surface and up the canal had me believing it was a small one. That though, was before I peered into the net… I had the black linear! One of my friends had caught this particular fish a few years ago. I was jumping up and down, and I even started singing! The buzz was real and I'm sure readers will see why from the photos… the fish had made my year before it had really started. It was another canal thirty and if I hadn't enjoyed enough good fortune already, I had more bites later that night and I went on to bank a few more incredible, scaly carp.
I carried on baiting and fishing the area, and the fish kept coming. I caught regularly and they continued to show around midnight every night. I put this down to having baited into dark, that's the only thing it could've been. As the daytime temperatures rose, the fish spent three weeks spawning. I saw every fish I'd caught in the group, the biggest being the black linear, so I left them be. I never managed to land any of the real monsters, so I'll be back next year, perhaps slightly earlier, in an effort to get my timing absolutely perfect.
ALFIE RUSSELL