How Alan Blair approaches a new water
Turning up at somewhere you have never fished before with just a few hours to catch one is standard fare for Alan Blair...
Do your homework
If you know you are heading to a venue then you have a few different options. First of all pick up the phone and ring the fishery if it is a fishery in that context - if there is a bailiff on site, a tackle shop or someone you can speak to. Have a chat with them, find out how big, how deep, the stock, the average size of fish, how busy it is and how it is fishing at the moment. They are the sort of questions that will help you build up a picture of the fishery and how you might approach it. However, it's important that you don't take everything they say as gospel. You are just listening at the moment!
It's also worth jumping on social media and trying to get independent reviews and opinions, good and bad. Again, you are building up a picture. A few years ago the forums were a good source of information but now you just have to look on Instagram and Facebook. Of course looking on Google Earth can often really help you get a first look at the venue and sometimes reveal features that can't be seen from the bank.
If you are local then go and take a look before your session. There is no better insight than to actually walk round and take a look yourself. When you do that you are also potentially going to get the opportunity to meet and speak to other anglers, see where is getting pressure or little pressure, and of course see where the carp themselves are. Bubbling, shows, and fish, giving you a clue to where they may be on your actual session.
What I wouldn't be doing, and this is really important and something I still don't practice 100% and falling foul of it, and that is then arriving with a preconceived idea of what you are going to do. In the past I used to go away with that knowledge and sit and daydream at school, at work. I would go home and tie rigs ready for the session. I have now stopped a lot of that and wait for the session to come around. Yes, my tackle will be organised and prepared but I'm not going to tie up a load of rigs because I saw some bloke in Peg 6 fishing solid bags for instance, and fish the same as him. That is the worst possible thing you can do. You need to turn up there and go round on that particular day and find out where the carp are. It's not like everything else was a waste of time because it wasn't. That information could be really valuable, be it a going tactic, bait or area the fish are in.
The best possible example I can give of this, and this is one you can watch back and learn from is when I filmed Urban Banx London with Alfie. We visited Burgess Park the evening before we fished and found the carp in a particular area. We then went and fished elsewhere for the night and of course that night we made plans. Where we were going to go and what we would do. But there is always the risk when you get there that the area would be taken by someone else. Driving there in the morning all I had going round my head was 'please don't be anyone there'. When we pulled up I ran from the van and jumped up on the railings to check if there was anyone there, which there wasn't. It was a massive feeling of relief. We rushed round and occupied these two swims in front of where we saw all those fish the previous day and started fishing. We fished for two or three hours, a crazy amount of time, saw the odd fish but caught nothing. It was Oli getting restless and taking a walk who found them a couple of swims further down. That wasn't long ago, so I'm holding my hands up and saying I know I'm preaching to you but I still make the same mistakes myself!
Get there early as that's when you will see where the carp are feeding
Time your arrival
So the day of your session has arrived and for me it's really important that you don't just rock up at midday. It won't do you any favours. If possible you want to be getting there at first light, or let's say it's summer, after 6 o'clock. Anything in between that is giving you false information for your session. There will be the odd fish ghosting around or chilling, but you are not seeing where the fish are really feeding or where they might be spending the night. Early morning and evening is when you are likely to see the most good activity that you can really act on.
Again I will speak to as many people as possible. If it's a busy lake you won't find that difficult. I would be looking at where all the anglers are and depending on the type of venue and stock in there, either following the crowd or staying well away from them. That's only really a decision you can make based on the actual venue. If it's a really busy day ticket lake that sees pressure 365 days a year and there was an area or bank with a lot of anglers I would 100% going to the opposite end, purely because the fish will always back off that angling pressure and be easier to catch with less lines in the water.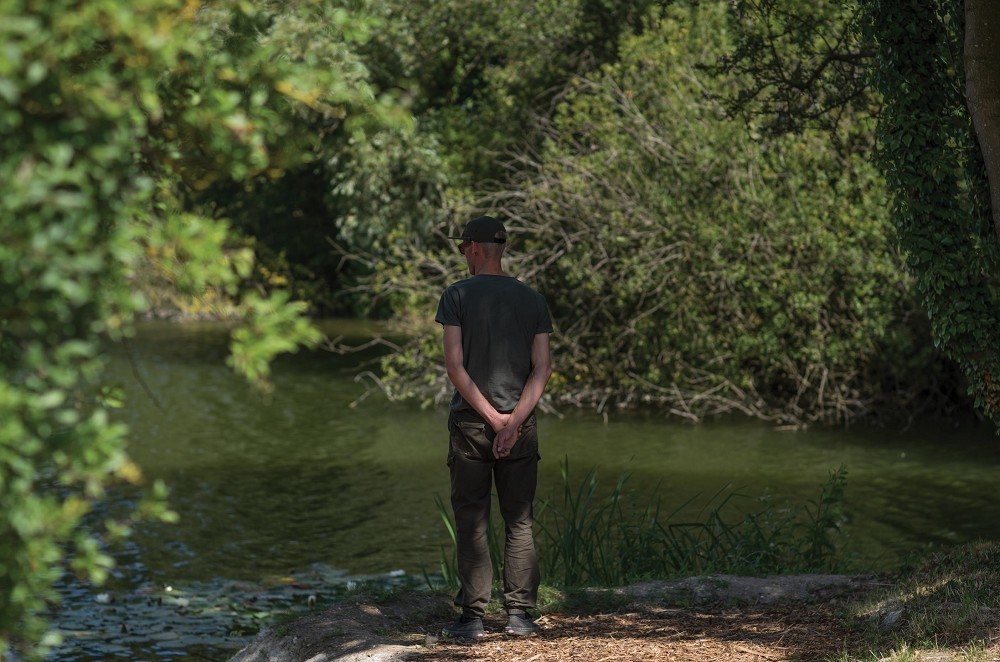 Get fishing!
So I have selected a bit of water or an area, and my first action would be to unzip the rod holdall and bang out some Chod Rigs. It doesn't involve me getting a marker rod or spod rod out. I'm not looking for spots, I'm just trying to fish. If I have chosen a particular area, odd are it's because I have seen fish in front of me and I'm now trying to get a quick bite. I won't set-up any base camp, especially in the morning as things can change through the day and I may well have to move so the last thing I want to be doing is setting up a bivvy and bedchair. Depending on the duration of the session, I probably wouldn't even get that stuff out of the car yet. I will just take the stuff I need to fish for the day. You are just restricting yourself otherwise. It is a hindrance to moving. Whether I'm there for a day, a weekend or longer in that time I want to experience as much of the lake as possible, and even if I am catching I will be constantly looking around for other opportunities.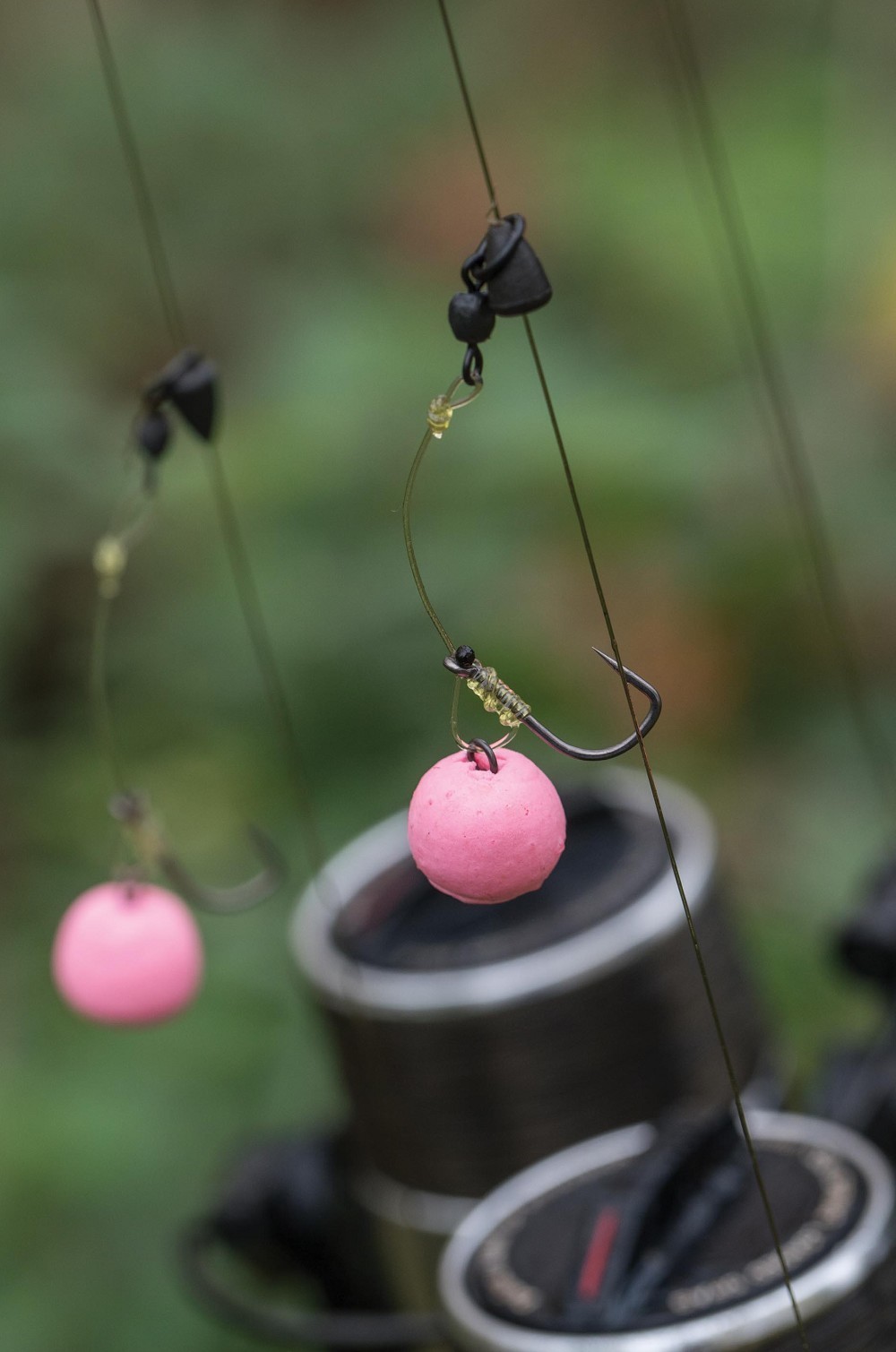 First things first: get a couple of Choddies out there
Get on top
The other thing I may do if conditions are right is immediately start feeding floaters. If they are up for it and start feeding I will chuck out a Bolt Machine or overdepth Zigs and I am immediately fishing. It's certainly well worth having a good go in the warmer months. Otherwise I will be chucking Choddies at showing fish, fizzers or coloured water. If I decide I am going to stay put then I will think about applying bait, to either hold the fish in the area or get a more aggressive feeding response or make it easier for them to find and pick my hookbait up. So I'm now going to start throwing bait round and I'll do that in one of two ways. I will have identified, either by seeing in the edge or locating with a few casts of a light lead areas of hard and soft lakebed. If it's hard then I will put out a grubbing mix (this could be anything - see Confidence Is Key section) that I know they will love and that will keep them feeding on those bits for ages. In that situation I will fish a short hooklink and a heavy lead.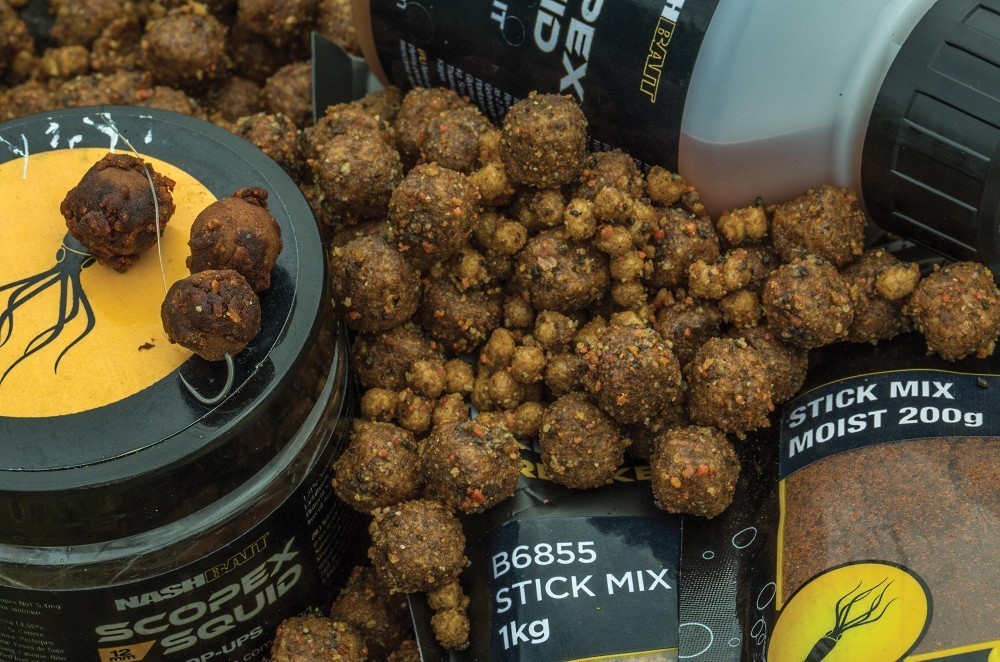 Floaters are super effective in the warmer months
Confidence is key
You can't be turning up at a session like this with a new test bait. I will definitely have sweetcorn with me, pellets, and some Scopex Squid Flake. Something that is proven a thousand times over at every water I fish that if there is a lovely set of pads or a big snag bush or shallow area that I can watch them that all three of those things they will eat it. All those things will provoke a reaction. If you can gauge this reaction on the day it can be the key to success. Some days, and I'll use floater fishing as an example, you can't get a bite on a trimmed down pop-up, it has to be a mixer. Other days the reverse is true.
On the bottom, there will be days that you can't catch on a pop-up. Other days it won't be anything but. You need to be prepared to change things, especially if there are fish in front of you. Kev used to say, "If you haven't caught one in 12hrs you're a fool. And he is right. I have had it proven to me recently in Slovenia. While I was blanking fishing pop-ups Oli was battering them on bottom baits. I changed and caught loads.
If you know there are fish in front of you, don't be stubborn and try something different, but definitely make sure you are fishing with stuff that you know works!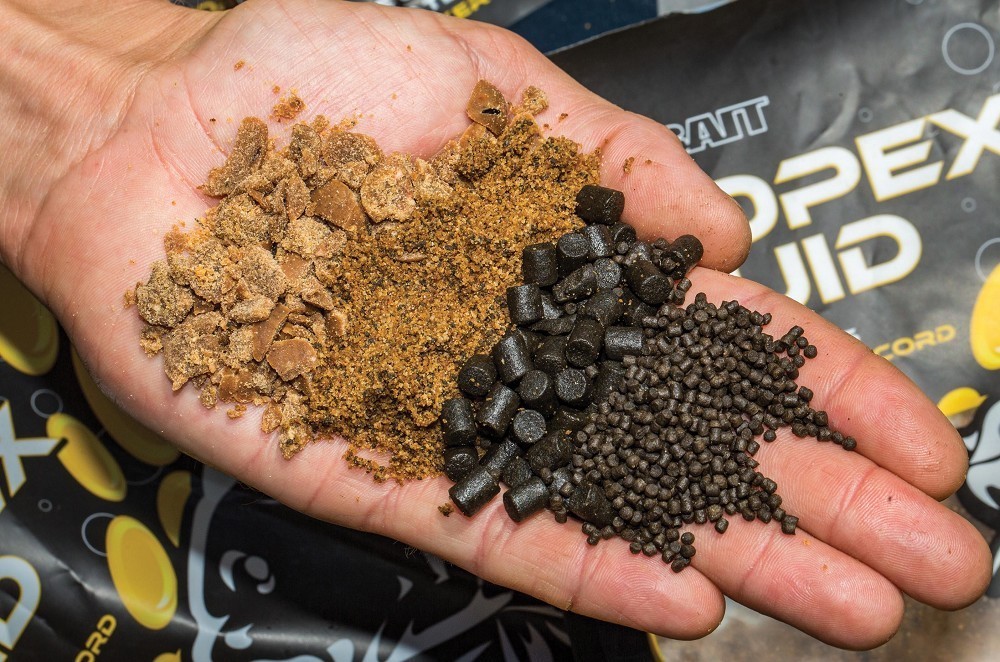 Attractive hookbaits for quicker bites
Apart from my trusty Citruz pop-ups on my Chod Rigs, lately I haven't used anything other than the Cultured Hookbaits. You put all that lovely, attractive bait out, and then you put something even more attractive in the middle. So you draw them in to the spot, but you also make sure that they don't miss the hookbait in amongst the free food.
Go to your go-to
For me there are three rigs and approaches which I go to time and time again. First of all is the Choddy, which gets me fishing immediately. The second is for fishing in the edge or on those harder areas over bait, and that comprises a short hooklink and heavy lead. The rig itself will be the Slip D, a presentation that has caught me an awful lot of carp over the last couple of years and one I have great confidence, and that would be my go to method once I have located a specific spot I think will do me a bite.
The other approach is to apply a spread of boilies over a larger area. If it is a bigger lake, for example to try to stop fish that might be passing through the area and encourage them to feed. In that situation I would either carry on using the Choddy, or if it wasn't deep silt or savage weed I'd flick out a Gyro Rig on a longer hooklink. I like this to be critically balanced so it sinks and settles slowly, and when the fish are moving from bait to bait sucking them in I have a very critically balanced bait that will fly up easily into their mouth.
How long are you there?
How long your stay at the lake is can really dictate the tactics. If it's a day session I will be moving a lot, trying to get the best out of the day and trying to catch the most fish I can and ideally more than everyone else! Otherwise, I want to catch one of the larger residents and I will be constantly looking for an opportunity. Se either way I will be moving or looking to move around. If I'm there for the weekend, I will usually do exactly the same thing, moving around as come the evening I will have built up so many more pieces of the jigsaw to then make a call what to do for that first night and the remainder of the session. If the lake is quiet I will definitely be trying to prime areas that I can drop back on to. There is no greater buzz than walking around and priming a load of areas, coming back round and peering over the edge to find fish feeding.
If it's somewhere I will be returning to again, for example the first day on my syndicate or club lake, I will be looking at how everyone else is fishing it and trying to do something completely different. It might be looking at quiet corners, or fishing the washing line to get my lines out of the water where others aren't. Anything that will give me an edge and be one step ahead of not only the carp but the other anglers.
Shhhhhh
When you get to the water be quiet stealth is really important. Walk on tiptoes, watch your shadows and profile on the skyline, no banging and thumping around and make the minimum number of casts when looking for areas. I don't know about you guys but when I go for the first time somewhere I really want to catch something. When your fishing time is limited it is valuable, so don't waste it! It's something that really seems to have been forgotten in carp fishing but being quiet will catch you more fish!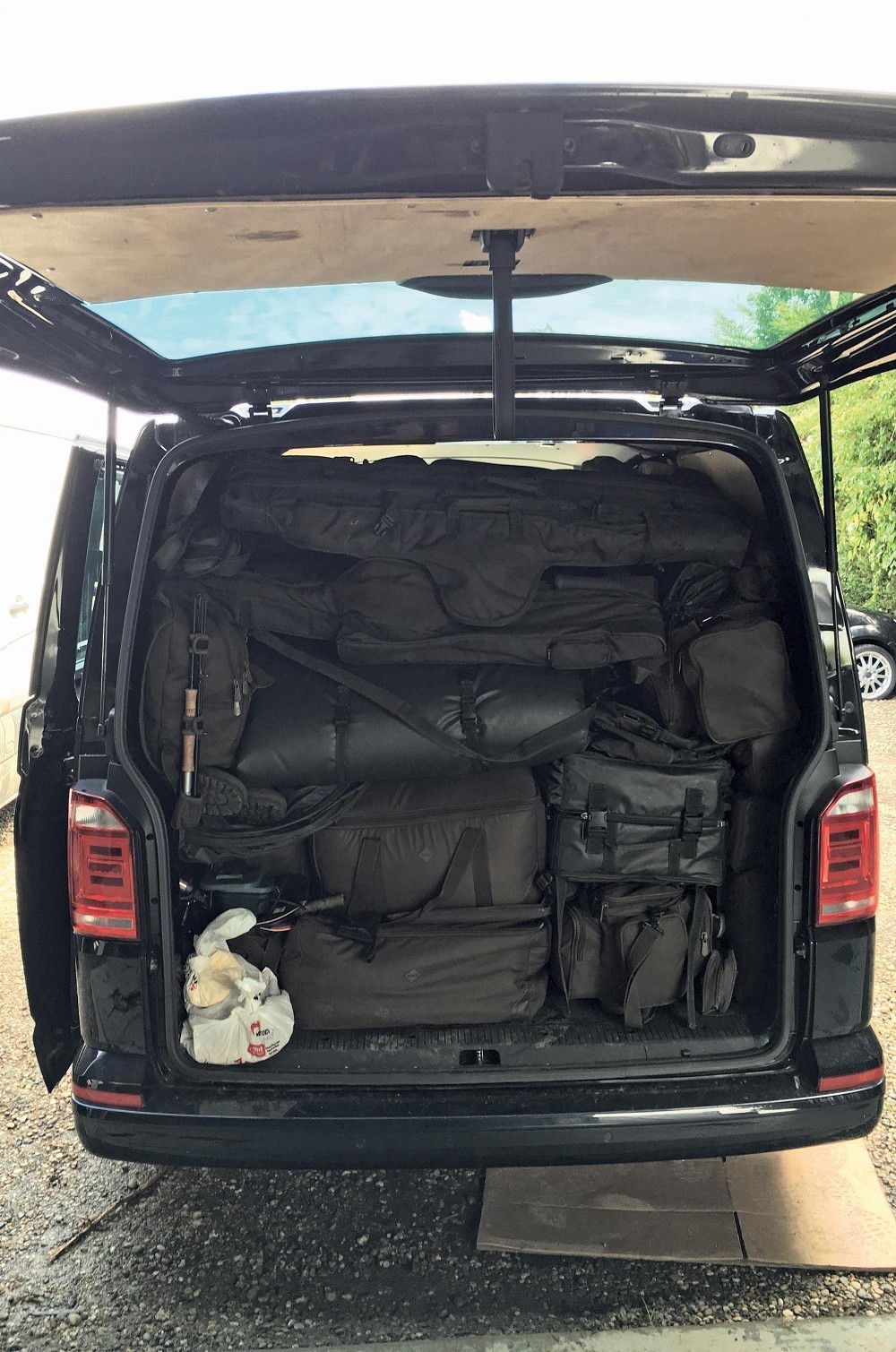 Be prepared for anything
Be prepared for anything
Make sure you have the kit to fish in any eventuality. How many times have you heard someone say, "I didn't bring my floater gear" as they watch the fish mopping up Mixers. "I forgot my sunglasses". Not good enough! Be prepared. It's doesn't all have to come with you, it can stay in the van, but make sure you have got it in case you need it. It might be the difference between a blank and a red letter day…