How to fish like Tom Maker
What are the key attributes of some of the biggest and most successful carp anglers in the UK? Tom Maker reveals his five...
1. Dedication
"I'd say dedication is probably my biggest attribute. Now I'm not saying that I'm the only dedicated angler on the planet, because a lot of the other top anglers out there also possess the same trait. Going 'above and beyond' though, and constantly having that drive, motivation and, most importantly of all, a love of carp fishing, are things I believe are inbuilt in me. Irrespective of the fish I'm fishing for or where I am fishing, I will always give it 110% and will never settle for 'that'll do'.
"Dedication though, comes from beyond actually fishing; it also transcends today's social media. Negativity is something I see a lot of and also experience at times. Having the level of love, passion and dedication to overcome the negativity, and to rise above the trolls, keeps the fire constantly burning and helps me retain that 'butterfly' feeling in my tummy, every time I load the van and head for the lake."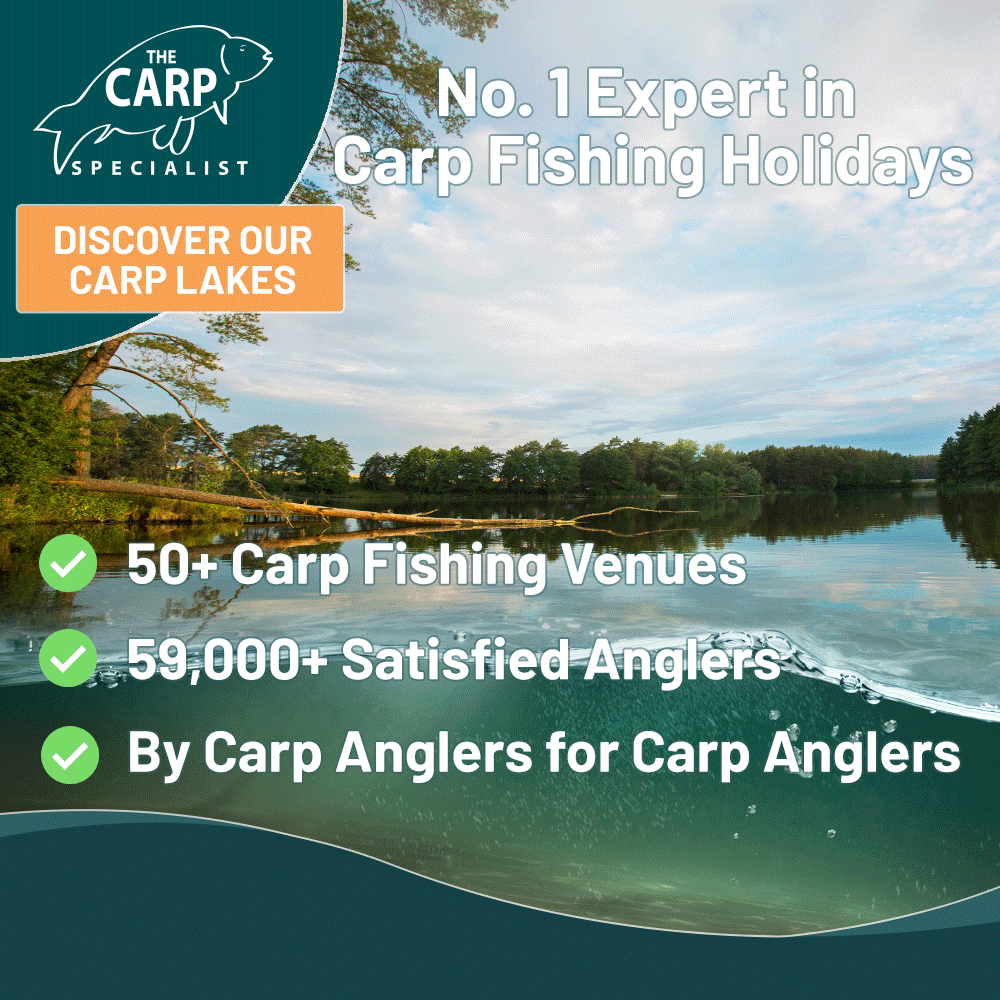 2. Accuracy
"One thing I've always worked hard on - and continue to - is my accuracy. By that, I don't mean just chucking a rod out and it landing 'near enough', but being able to get three rods with bait over the top as tight as I possibly can. A one-trick pony, you might be thinking, but it's one trick that I know will give me the best chance of catching a carp, irrespective of the stock and venue. Carp fishing's becoming increasingly popular, which I feel is mega for the sport. It does however, mean more pressure on the water, which in turn makes the fish extremely wary and a lot harder to catch. Plus, with modern day tackle and bait, and with everyone having access to the latest top-quality gadgets, it means that the finer details such as spodding and casting, really play a massive part. Accuracy then, really is the difference between catching like everyone else, and catching more!"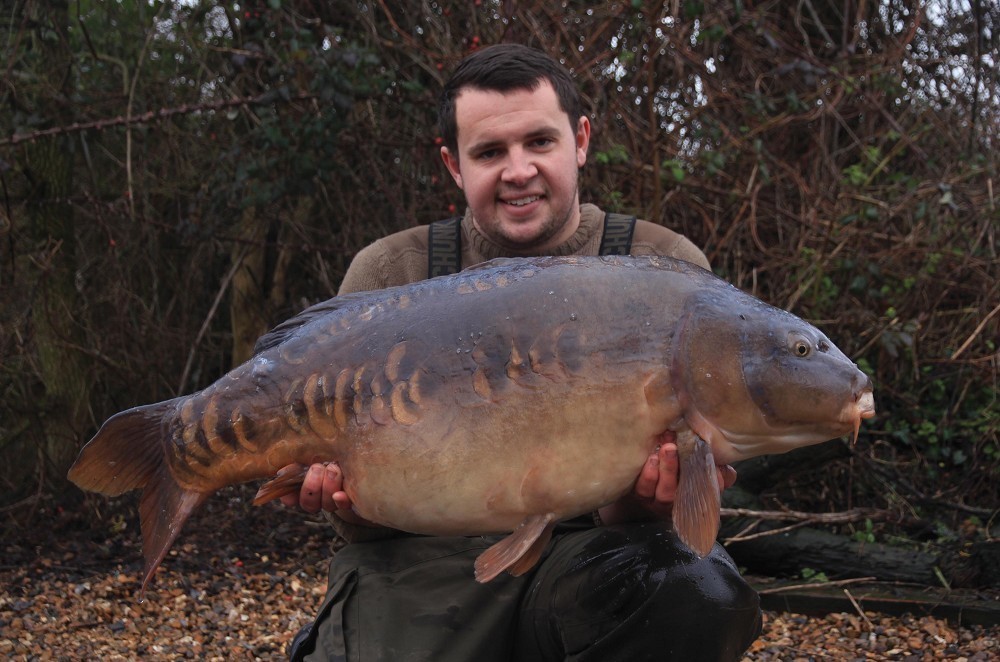 3. Being active
"To look at, I most certainly don't resemble an athlete or any kind of fitness freak. Knowing what tackle I might need though, and taking minimal kit with a box of spares in the van means that I can always be mobile on the bank and willing to move. I see it more and more in carp fishing… a car or van pulls up in the car park, a mountain of gear comes out and is barrowed straight into the first available peg, regardless of the weather or in fact, whether the carp are in front of the angler or not. By scaling my kit right down, I'm able to move onto fish quickly and maximise my time on the bank… I want to be driving home thinking that there was nothing else I could have done and not, What if I'd moved?"
4. Bait
"I'm far from a bait guru and will never confess to know the ins and outs of a boilie, or indeed what I'd need to roll one. With a company like Sticky Baits producing the finest boilies on the market from the finest ingredients though, I feel I don't have to be. One thing I am sure of - and something I'll always keep consistent - is my bait and approach. I keep them very simple… I'm not there to confuse the carp. My aim is simply to catch them and my personal opinion is that using all manner of bait concoctions is completely unnecessary… simple is best in my opinion!
"Over the years I've settled on a simple mix that comprises just three items and a liquid. The mix is made up of hemp, corn and a boilie, with a good dosing of matching liquid, depending on what boilie I'm using at the time (if I'm fishing on a venue containing bream, I'll replace the sweetcorn with tigers or chopped peanuts). This mix does exactly what I need it to. The hemp keeps the carp in the peg for longer and the corn has the visual impact to draw the fish in and is easily digestible, keeping them coming back for more. The boilies - the most important component - are crammed full of goodness, flavour and smell, and are something the carp can't resist. These are topped off with a good dose of liquid making the mix complete.
"Aside from it being a simple mix, it also serves another purpose: it's heavy and so ensures that no matter what the conditions I'm spodding it out in, wherever the spod is hitting the water, the bait is landing below it. It may sound silly, but I want my bait to land in the same area and not be spreading out all over the place."
5. Knowing why
"This is something that people may read and think, That's an obvious thing to say. One thing I hear a lot of in carp fishing is, 'I'm doing this because…' For me, carp fishing is a personal challenge and knowing why something works for you, or indeed why you're doing something, are major factors that see carp come to the bank. It's fine having all the latest end tackle and gadgets, but knowing how and when to use them, is something else altogether. It's knowing why you're using a certain rig in a situation - not because you've seen someone else use it or catch on it, or have read about someone else using it. Use tackle and bait that you know works for you, and know why you're using that specific set-up. Gaining a knowledge of why you're doing something at a specific time or in a specific situation, will most certainly make you a better angler and will be a skill that you'll take to a variety of waters and implement with great success. Remember, confidence is key. Knowing why you've done something is also the best way to restore your confidence."
---
---