How to make the most of maggots
Here are some edges from Neil White to help you look after and maximise the effectiveness of the mighty maggot…
I think what makes maggots so good is they are a link between our bait and a carp's natural food. I'm not sure whether it's aminos or the perhaps even the ammonia they produce that is attractive to carp, but there is something that can trigger fish to eat where they are not interested in boilies.
I have fished maggots on Orchid, Linear and Bayeswater where I am today and I have always done well using them. I've had some big hits of fish but it's never been over masses of maggots. I usually just use small bags of them. I know people catch over loads of maggots but I have always been successful using just a few. They can be quite expensive, so it's a cheaper way of using them too.
It's not just a small carp method either, every carp that swims loves a maggot - I've caught carp to upper-thirty using them. The problem can be the nuisance fish in the lake, which is why they come into their own in winter time when they are less active, giving you the chance to use them where perhaps it wasn't possible in the warmer months. Often in the summer it's trickier unless you are stalking in the edge, and you will get hammered by the roach, rudd, perch, bream tench and eels. It does, however, make an ideal winter tactic when other methods are failing to entice the fish to feed.
As with anything, there are always ways to give yourself an edge over other anglers, and having Gary Bayes as your uncle also means I can't help but love a bait additive or two…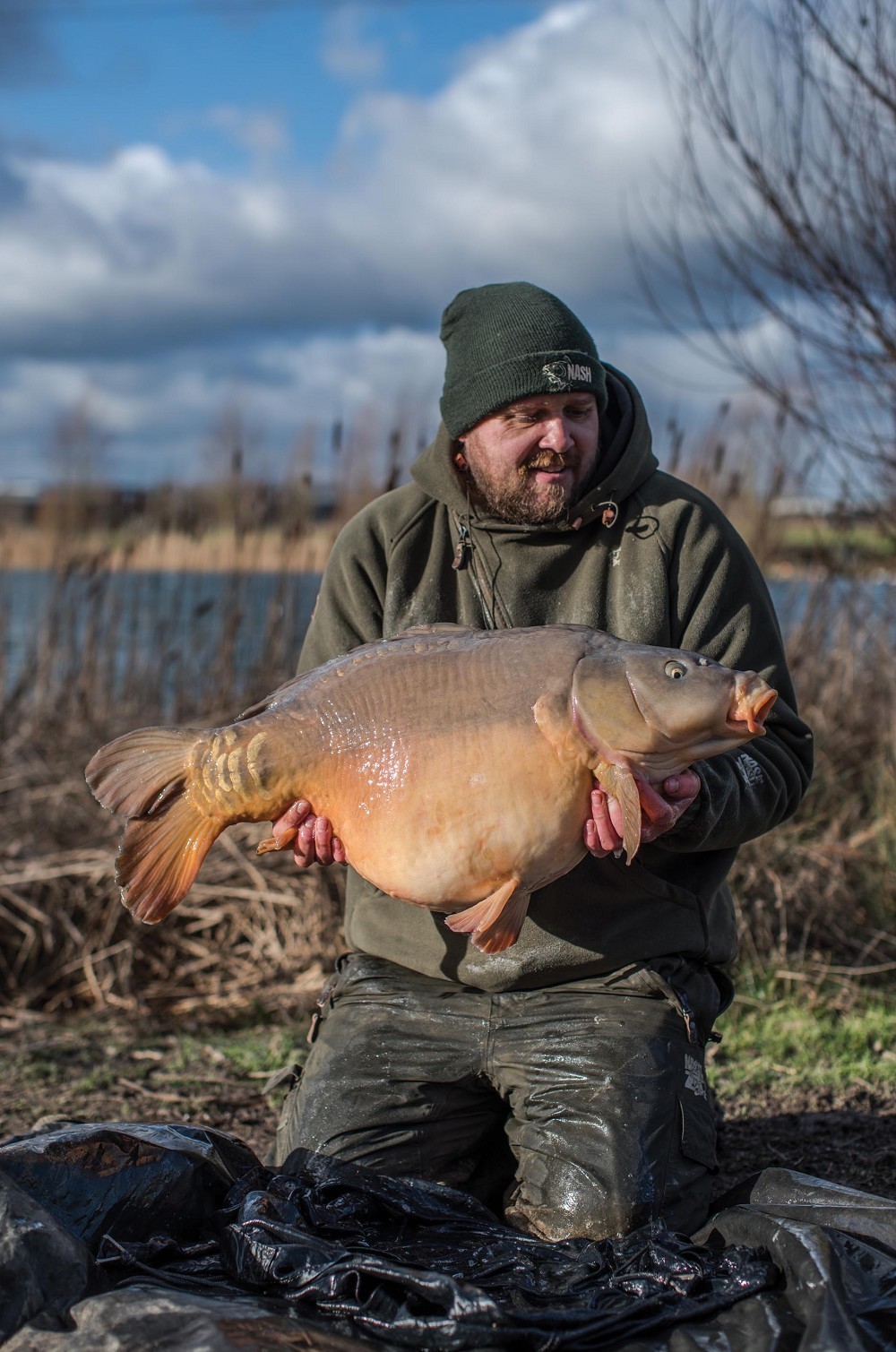 Not just a small fish method!
1. Flavouring
I would never use an unflavoured maggot now. A lot of people just chuck them straight out but on venues like here where they have been caught a lot on maggots then you just need a little edge. I like to use a mixture of Scopex and sweetener such as Betalin, with two parts Scopex to one part sweetener. People that do add flavour often make the mistake of adding powerful flavours like Scopex neat, where it can be so concentrated that it is bitter. It is important to add the sweetener too as the taste profile of Scopex changes dramatically when you add it, balancing it out. Levels-wise, to a gallon of maggots I will mix and add 10ml of Scopex and 5ml of sweetener. Just that alone will improve the attraction immensely, but I will also add a tip of a teaspoon of vitamin powder that I have from Gary, as well as a pinch of concentrated amino powder. That's a bit of an edge too.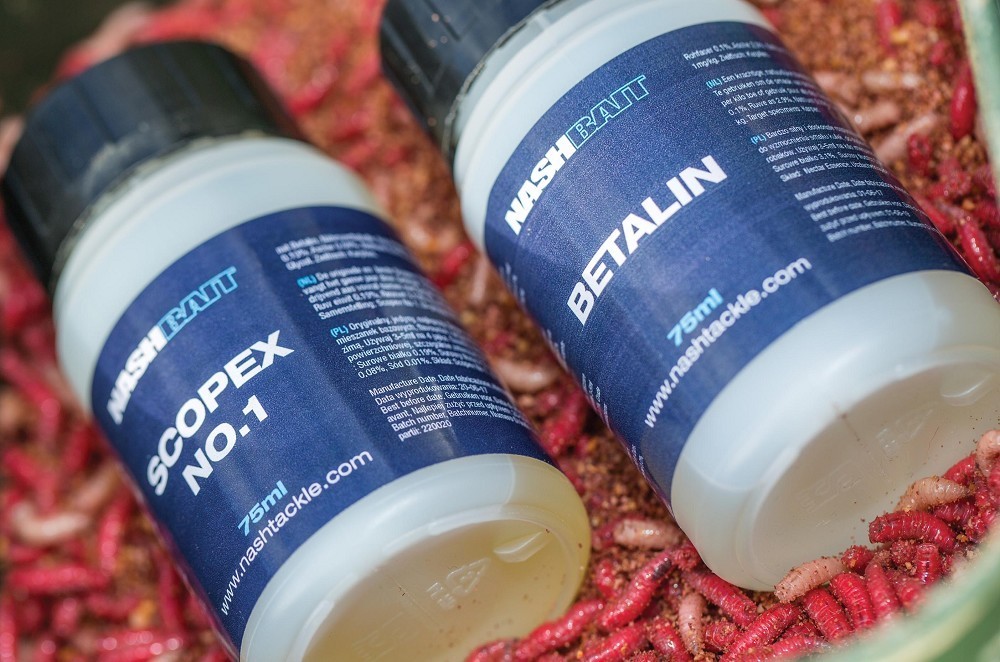 I won't use maggots without flavouring and sweetening them!
2. Colour choice
Often people will only buy one colour, but I like to use a mixture of reds and whites, normally in a 2-to-1 ratio reds to whites. The whites really stand out and give that extra bit of visibility. We used to use maggots on Fen Drayton to get the fish feeding in the swim. You would still get a bit on the boilie, but the white maggots were the key there. They were the ones that stopped the fish in their tracks as they came over, not the red ones. I don't like to use too many - tip them over the side of a boat and they can end up absolutely everywhere!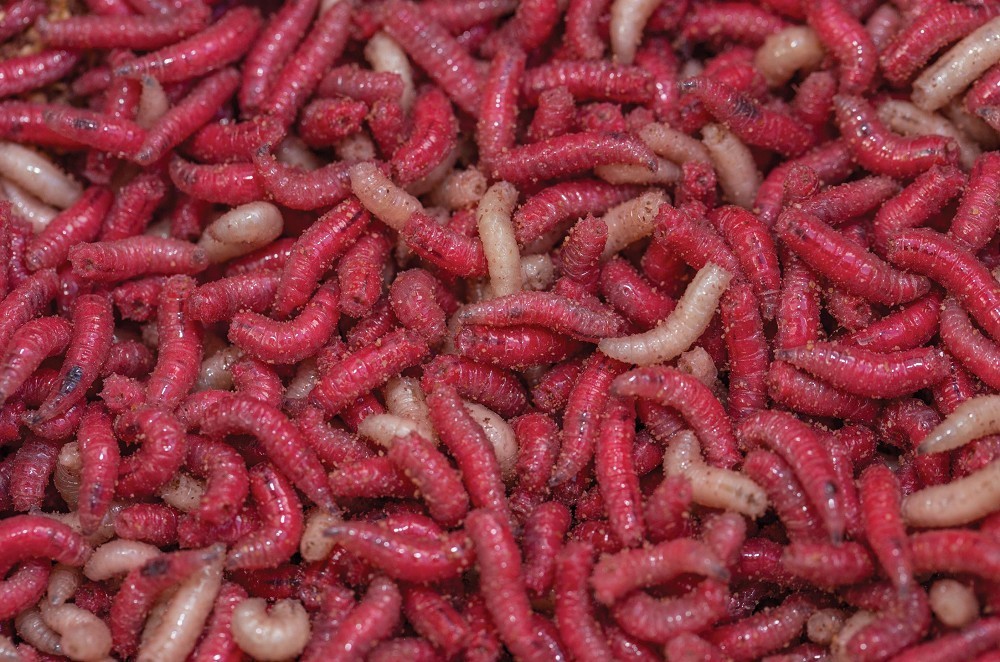 3. Riddle them
If you are keeping your maggots for any period of time then it's important to clean them. This can be done really easily by using a riddle and allowing the maggots to fall through into a bucket. Dead and dying maggots are separated and can be removed, and you can clean out the container of any debris and old maize.
4. Maize
I like to add maize to my maggots, especially after I have cleaned them. This really helps to look after them and keep them in tip top condition, absorbing moisture and stopping them 'sweating'. Not only that but if you put it on your tongue it's sweet in itself, with a taste that carp love everywhere so that's definitely another attractor. You can use coarser maize meal, or better still maize flour which is much finer and dusty and sticks to the maggots giving them a powdery coating.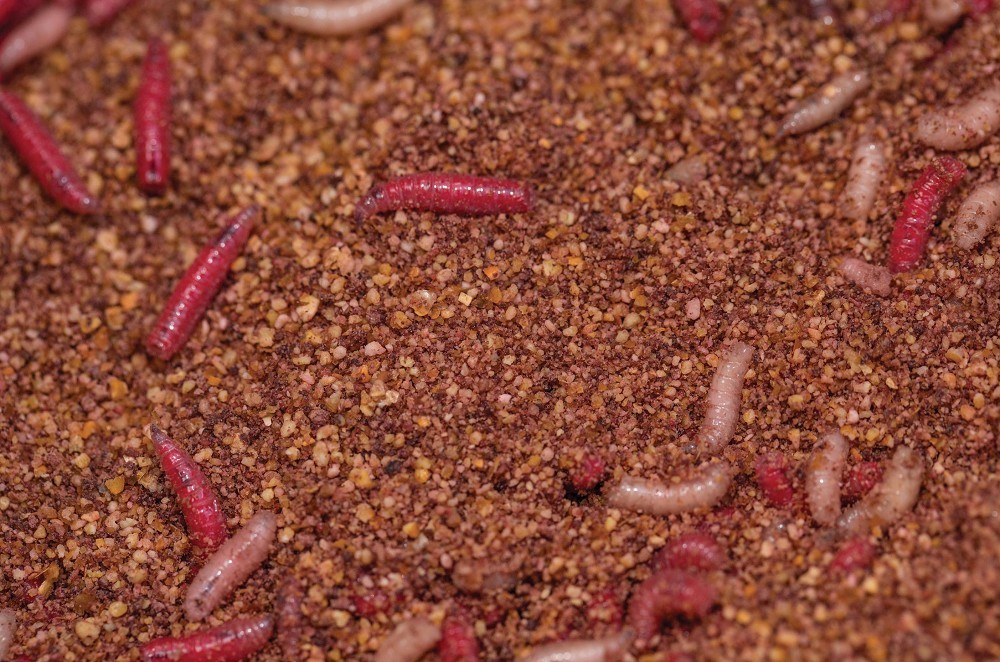 Adding maize meal or flour to your maggots helps keep them clean and dry
5. Open bucket
There is nothing worse than opening your bucket or container to find your maggots frothing and sweating. They are simply not as attractive and you know you are knocking percentage points off your chances when they are like that. Keep them clean and dry on the bank in a large open bucket. At home I keep them in the fridge, also in an open bucket. You can suffocate them by leaving them in a closed fridge for too long as they are airlocked, so remember to open the door regularly. I buy them by the gallon as it's cheaper, but I probably only use half of those on a 48hr session and if you look after them you can keep those you don't use for up to three weeks, making it more economical.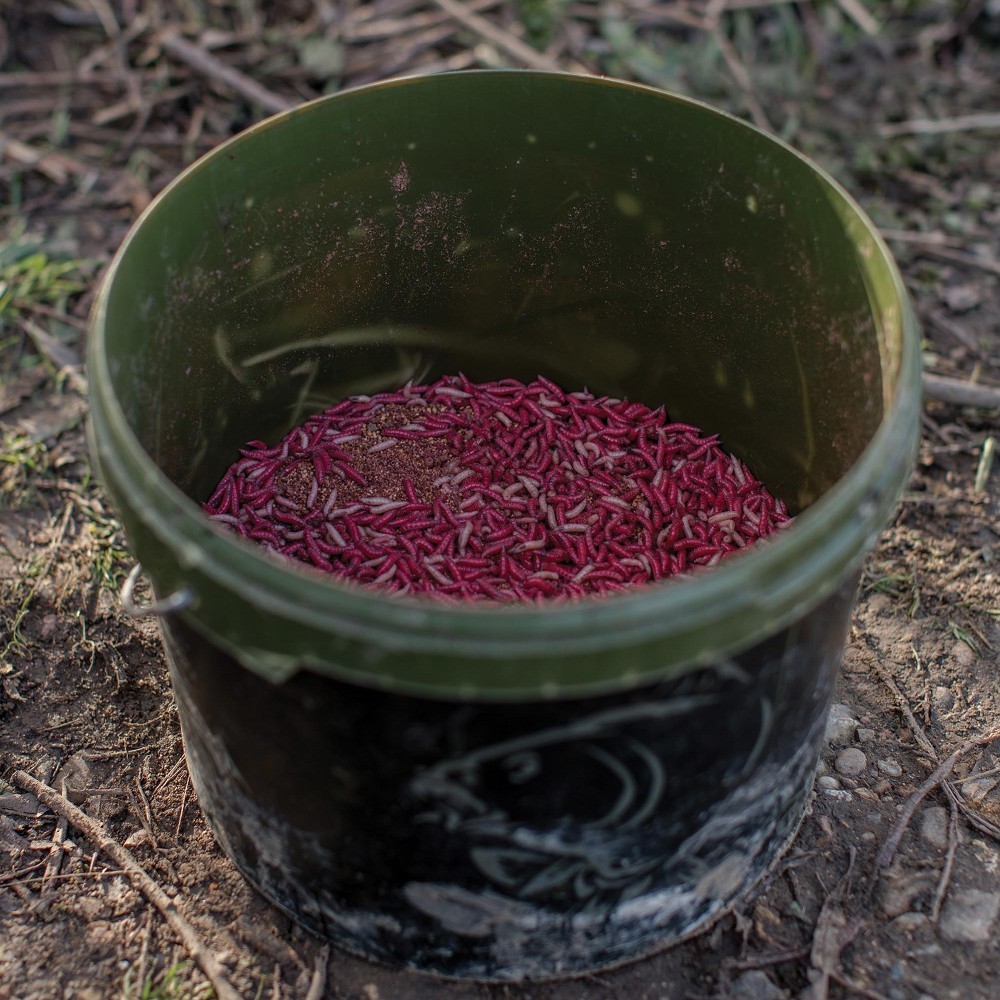 Keep your maggots fresh in an open bucket
6. Pin them down
I have tried various hooking arrangements, but I really like the hook to be free and away from the bait. I have used the Mag-Aligner a few times, but I tend to lose the odd one on that. When the rig has a Hair and the hook is fully exposed you generally get a better hook hold. However, when you have just a bunch of maggots on the Hair and no buoyancy they can tangle the rig up crawling around, especially using braided hooklinks. A bit of fake corn on the Hair just stops them from doing that. I used to use a small hook and pull that into a bit of fake corn but I like to flavour my corn too, also with Scopex, and I can't put a fresh bit on if my rig is okay, so I use a Hair and mount the corn onto that, tying the maggots on as a Hair stop using a needle and fine mono to thread them on. They sit nicely on top of the corn wiggling about.
7. PVA mouthfuls
I prefer to use small PVA bags, around the size of a small egg. In this I will either use straight maggots, or also add a pinch of Citruz Flake, for added visibility and aroma. You can spod maggots out but if you get your location right it actually isn't necessary. That little super attractive parcel is often enough to nick a bite, and if the fish turn on those bites can come thick and fast!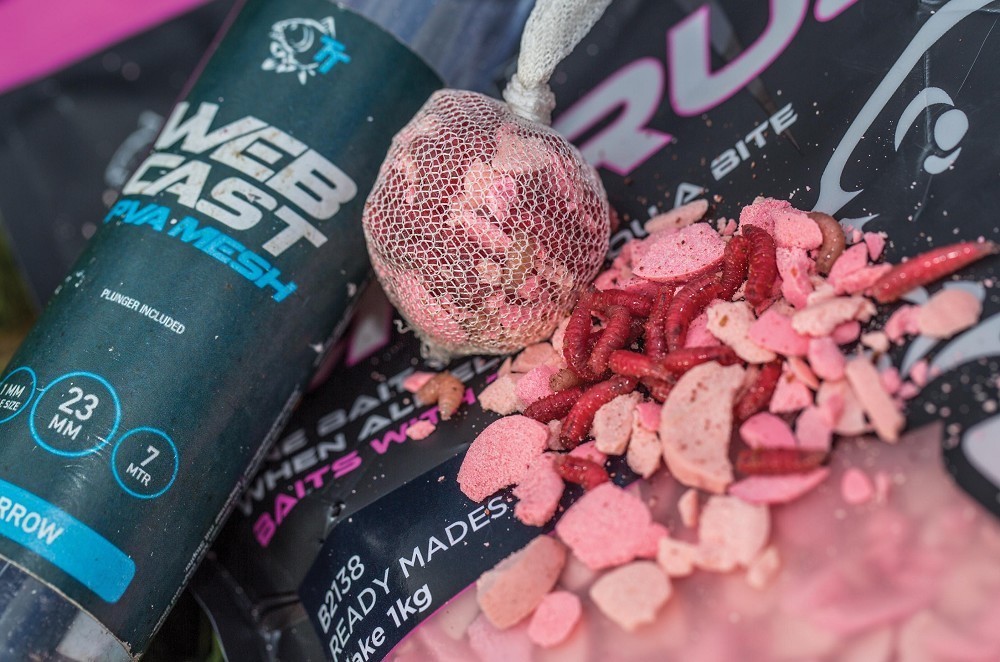 A PVA mouthful is all that's needed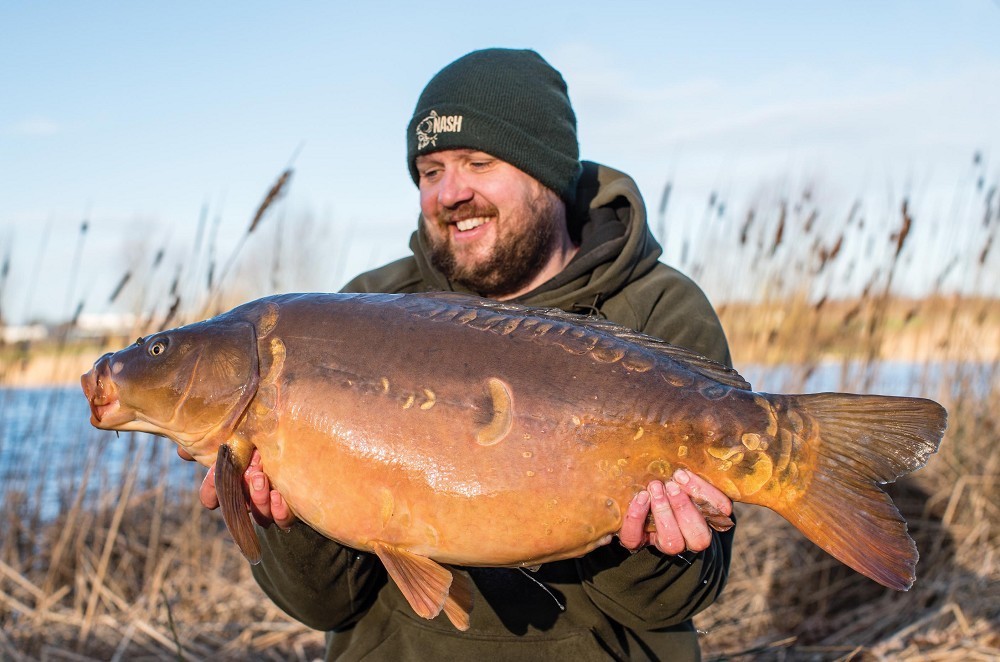 Maggot muncher