Keeping The Faith
There's just one subject of conversation between Oz Holness and Tom Stokes... and that's his capture of the Burghfield Common!
We sat huddled under Tom's brolly, sheltering from heavy showers as a southwesterly front pushed through the valley. The kettle boiled away and we'd thus ensured a constant flow of much-needed tea. I could sense the story about to unfold would be as intense as they come. Tom quickly rustled up a big breakfast roll for us both before we got back to the final destination on Tom's Burghfield journey.

Fishing for big carp can be a convoluted road, full of twists and turns, highs and lows. The drama that plays out over time is often filled with emotion and intensity. For everything that goes your way, a dozen might set you up for a fall; this is exactly what we're looking for though. The challenges are both mental and physical, with everything that goes along with them. Steely resolve, grit, determination and desire are just some of the attributes needed for a campaign such as this, and I was about to find out just how far Tom was prepared to go to achieve his goal.

With the background of last month's interview, the scene was well and truly set. I was keen for Tom to continue in full flow and in his own eyes, give us his no-holds-barred account of the capture of the ultimate carp. This is the journey into those final moments…
OZ: Tom, could you take us into the very heart of your Burghfield campaign and recall a key capture, or one of those pivotal moments that set you up on Burghfield?
TOM: "Yeah. The first capture back at the lake last spring was from The Speedboat swim. It was a mid-thirty common and in reality, that was a pivotal capture. Thinking on it now, it was the swim I ultimately caught The Common from. I'd done a lot of time in Speedboat and had a certain confidence, because my mate, Tom, had caught from there. I always did a bit of time in the swim, but the crays were so savage. I couldn't handle fishing the spots in there because of them, so it was just a frustrating situation with that swim; even though, I did try.

"But, of course, this spring was different… I had a newfound confidence with this plastic bait. It was like, Right, I'm going to give this swim a damn good go! So that's exactly what I did. I put a bit of bait in there and my first bite of the year came from Speedboat Point: a beautiful common, a real rare one. I'd not seen any one catch it before and haven't since. I saw it once in the water this spring… a really immaculate mouth etc.

"So again, that was a pivotal moment. Suddenly I'm in the swim and I've had one on the new bait and method. Everything had clicked into place… pivotal for sure! What most people don't know is that I did a lot of time and a lot of blank nights in that swim before I got that first bite. It wasn't like I just waltzed into Speedboat and started hauling from the off; a hell of a lot went into it and it was certainly down to those fake baits and the rigs. So, to achieve that first bite from that swim was like climbing a mountain in its own right. In the sense of the bigger picture of the lake itself, that was just one individual swim sorted. The first bite, that third spring, was instrumental to both confidence and a bit of a platform for the future and doing a bit of time in there ultimately led to a capture of a key carp later in the year: The Classic Carp, and one known to hang about with The Common a fair bit.

"The year went on and I felt a sense of achievement in that Speedboat capture, but there was fishing to be done all over the lake. I had a big 48lb mirror right under the rod tips elsewhere on the pit, and then I ended up down in Alsatian Bay for a while. It was fairly significant angling as I had a good run of fish from there and there was also a potential loss of The Common in that bay. But who knows… too hard to say. A few things pointed at it being possible and the fish moved a hell of an amount of water. She was so due out at the time, it felt possible it was her. She didn't come out for 18 months after that loss, so again, who knows?

"I then moved back into the Scaffold area and managed a couple of bites, but it's funny how The Classic capture actually panned out - I caught it from a swim I shouldn't have even been in… and I shouldn't have been in Speedboat!

"I had a run of fish and it was coming up to the August full moon period. I'd caught every week, so I was desperate to get in there. Obviously you [Oz] caught The Common from there in August… you can just imagine the buzz I felt! The weather was prime and I got down on the Thursday full of hope and excitement, only to find I couldn't get in the swim. That was a major blow; I was instantly deflated, but I'd been baiting another little spot up the other end of the pit so I thought I'd do a night round there. I jumped in the van, drove up the other end to check the other spot and of course, there was someone in there too. What were the chances? I thought, Never mind, I'll go on The Goose point. It was coming into the time when I'd done well the previous autumns, so I got in the van again and headed back round to the other end of the lake. Then halfway up to the swim I found out someone had just beaten me to it… I'd missed out by five minutes! They say things happen for a reason and I truly believe that that was meant to be, because at that moment in time I was completely and utterly deflated. If I'd lived locally, I'd have gone home. Every option I thought was viable, was seemingly gone. You know what it's like at that time of year: the lake is incredibly weedy and dropping into swims, randomly casting out, just isn't an option. But everything I'd prepped for, or had to go on to give myself half a chance had now gone. I went and sat with Ben from Thinking Anglers who supply some of my kit. He was fishing another pit in the area and I chilled out for a while; I was really down in the dumps.

"I decided just to dump my kit somewhere for the night, get some sleep, and reassess it all at first light. I chose Speedboat as it was one of the few swims left that gave any sort of view. By the time I got round there it was nearly midnight. Once I was settled I decided I may as well stick a couple of rods out, and I hoped the spring spots would still be viable as I'd dropped bait in there odd times. I actually got a couple of rigs in relatively easily, although by then it was close to 2a.m. I got my head down and woke around six with a pounding headache from stressing over of all the disappointments and wondering what might have happened, and the 'ifs' and 'buts'… had I missed out?

"As the sun was coming up over the trees I put the kettle on and out of nowhere I had a 'tenchy' bite on the left-hand rod. I picked it up and played a slow old plodder that rolled some twenty-yards out. I saw this massive set of scales and big, orange belly and realised straight away it was The Classic. I really had never been so emotional with a capture. The stress of the baiting, the missed swims, the late night, and now here was essentially the number two carp in the lake in my eyes, a massive key fish and one I'd always dreamed of, the last of those iconic old Burghfield mirrors, an incredible old carp, you know Oz… they're ancient. All the stressing the night before, all the effort I'd put in up to that point… I'd been at a massive low, but here I was at the ultimate high… it was just too much mate. I got a bit emotional, I ain't gonna to lie, and that was the capture that ultimately led to The Common. I'd really caught The Classic by complete chance and from a swim that was my fourth choice; as I say, things happen for a reason.

"Obviously, with that capture I decided to stay put and with The Common having essentially, been braced with that one on a good few occasions. That capture was right on the full moon, and blow me down if the second morning I had the Saddleback Common! My very next bite was yet another fish I'd actually seen with The Common down the Dogleg, and really that's the number two common in the lake. So I'd had two of the A-Team, so to speak, and fish I associate with The Common on two consecutive nights, on the moon phase and from a swim again, I wasn't supposed to be in. It was like someone was saying to me This is where you need to be mate! That's the way I saw it. That was the start then, of the major campaign on Speedboat Point!"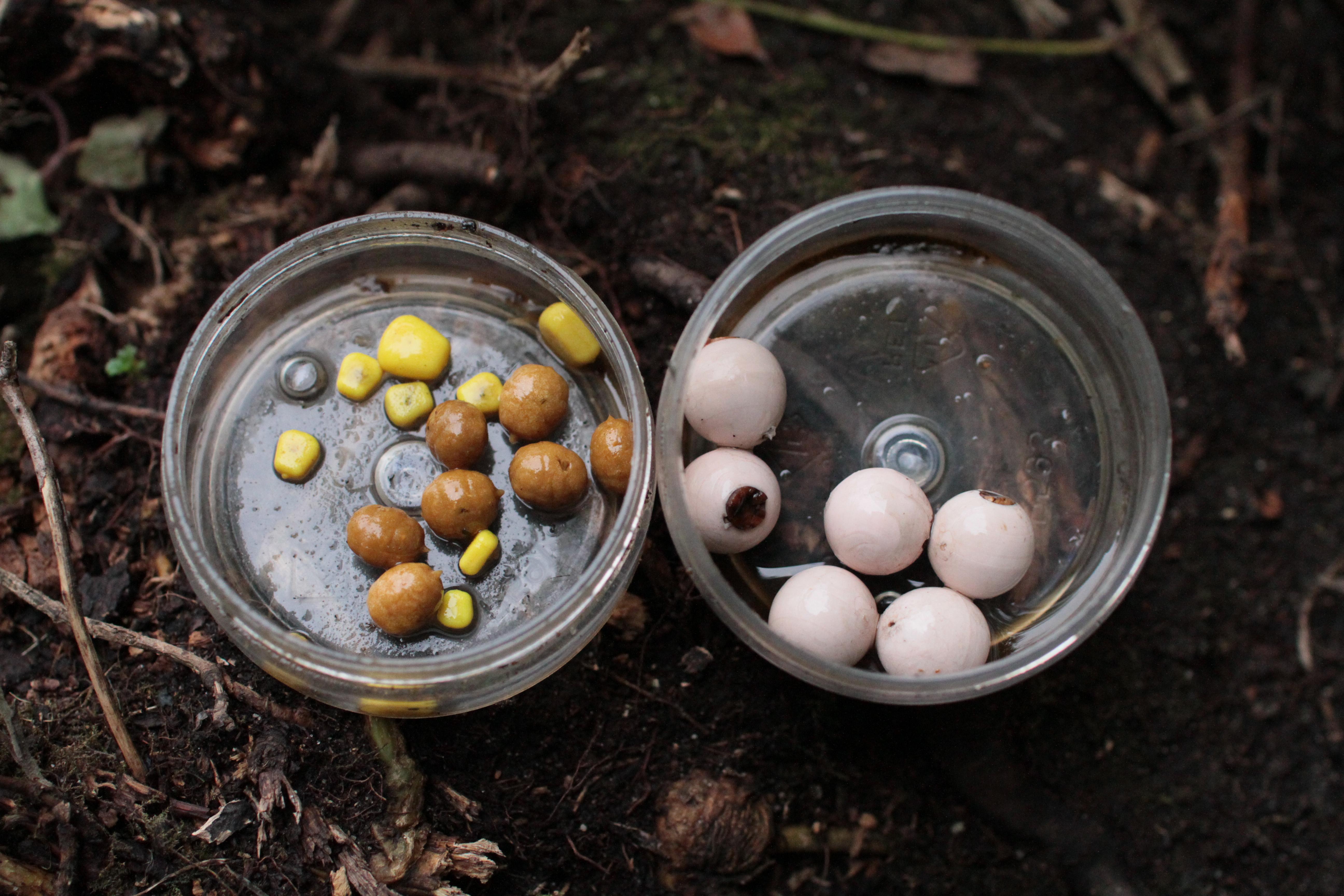 OZ: That's karma playing out right there, Tom! So I imagine that after that dramatic weekend, your mind was in overdrive, plotting planning and scheming the future. How did it play out for you in the short-term?
TOM: "After that catalyst banking of The Classic, a series of captures came my way, including another big A-Team mirror that autumn: The Broken Linear; she was another rare, big female. That one in itself, was another big confidence-booster in the zone. I kept bait going onto those spots over the whole winter to keep them clean and the following spring - my penultimate year on Burghfield - it really came good. I actually stumbled across The Common in that area early in April. I saw it where I knew it was going to be coming across me in Speedboat. She was on her own in early April and suddenly I felt close, really close! I actually had a bite that trip: a 38lb mirror - my first of the year. That week Scott Lloyd caught The Common, but I decided to just carry on as it was such an early bite for that fish. Never say never they say, and I had something going so was keen to see it all out. I was so glad I did, as that year was when it really all came together for me. I had a ridiculous spring. For instance, on one crazy morning I had eight bites, including three forty-pounders, which was just unreal! That was what the lake was capable of, but that was a morning of insane angling, one I'll never forget."
OZ: Those are the kind of trips that cement your approach as being pretty much perfect for the swim, and if everything aligns, it's a major result, the best it can be. Certainly landing a number of big fish from a swim gives you the ultimate confidence that, should you hook The Common, you're in with the best chance of putting her in the net. It must've been a real high point, but at the same time, difficult to keep those captures low key…
TOM: "Yeah, for sure! That year just went really well. I had a couple of areas primed: one in Alsatian again, and the main spots in Speedboat of course. Both were doing bites, and if I couldn't get on Speedboat, I was in Alsatian; everything just clicked into place that year. The key was keeping things under wraps. You know, I met a lot of great guys on that water, but they all want the same thing and in my mind I was getting close; I was catching a lot of fish. Suddenly the lake became easy that year; I felt like I'd finally cracked Burghfield. It was a year's angling I'd dreamed about on there, similar to your third year when it all went so well. I had fifty-two fish, with eight over forty-pounds and some of the really nice ones too. A lot of people see Burghfield as being all about The Common - which it is in reality - but there are some really nice, big mirrors in there and to be honest, there are some fish that are actually rarer than the BC.

"So although The Common had been out in the spring, in the back of my mind, I always felt there was a chance. Every bite felt like one take closer, especially when the rare old ones started to appear. I was having a number of odd commons and smaller fish too, ones that you never see people catch. I felt that if I can catch those, surely I can catch Her. That year gave me the confidence I needed to stick it out, knowing that what I was doing was right.

"By the end of the year I felt that all I needed was my opportunity of The Common being in a feeding situation… I knew I could catch that fish and land it from there. I had some big old battles with some of those mirrors… unreal, you know. That was the other thing with the whole Speedboat area: a lot of people had told me that not only would I maybe not even get the bite from there considering the amount of angling that had been done from the swim over many years, with many thousands of rod-hours for no capture of The Common; but, if you were so lucky, you would likely not even land her because of the islands and points that dissect the area… I though, was proving to myself that it was doable!"

OZ: Self-confidence and self-belief is what's required, not other people's opinions at times; big carp angling cannot balance on the knife-edge of doubt…
TOM: "Exactly. The more bites I got from that swim, the more I built up a knowledge and confidence, from the rod positions to feeling the drops, the tightness of the clutch, everything was being fine-tuned so when it did happen, I'd be ready for it!"

OZ: So it was a case of consistency and persistence, anticipation and confidence-building with every capture, and leading up to the final moment…
TOM: "The idea was, that if I could keep the bait going on the area consistently and for long enough, it would almost become regarded as a natural food source; they had to be very used to swimming over the spots and seeing the bait. Without doubt, consistency was, and is, the key… on any lake really, let alone these big ones. If you want to catch consistently, everything had to be consistent."

OZ: Alongside all these factors, you've been down in this area for a long time now; you must have a good group of friends, a network of people you could rely on for both inspiration and influence at times?
TOM: "Yes definitely, but I had to be careful at this stage. I got on with everyone on the lake really, but I kept those captures to just the few friends I could really trust. It needs to be like that; loose lips sink ships and all that. I was catching a lot of fish, and spending a huge amount of time, effort and money whilst doing so. People were pulling off the lake at odd times, saying how quiet it was and how bad the weed was etc. If they'd known what I was catching, I'd never had got back onto my spots. It seems a little harsh in a way, but I'd created that situation in that swim through sheer hard work and effort, so like I said before, it wasn't like I just rocked up at Speedboat Point and started hauling. I did a lot of blank nights in there before I even had a rig and bait that would overcome the problems in the swim itself; I now had that confidence and just needed the time in the area."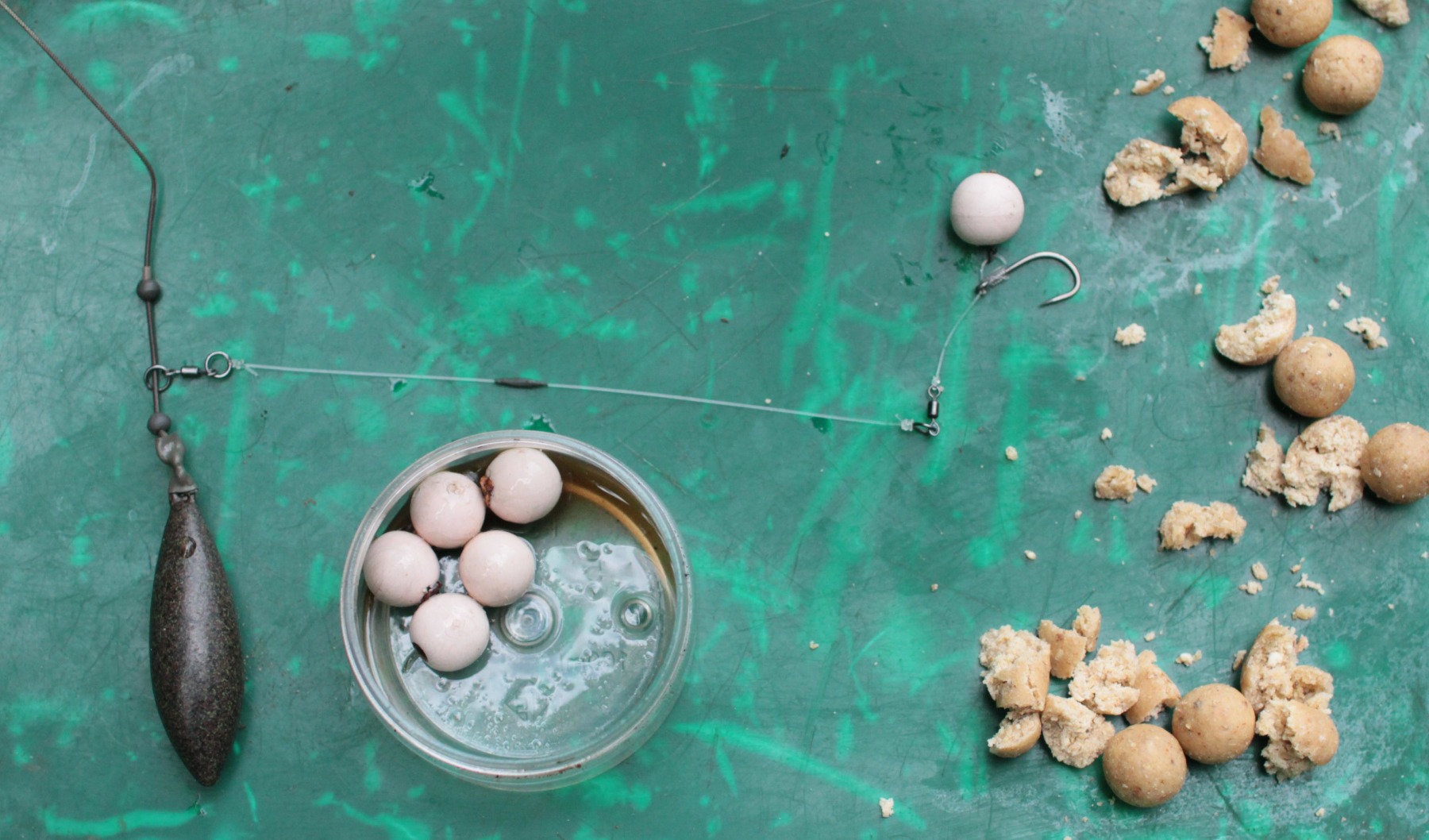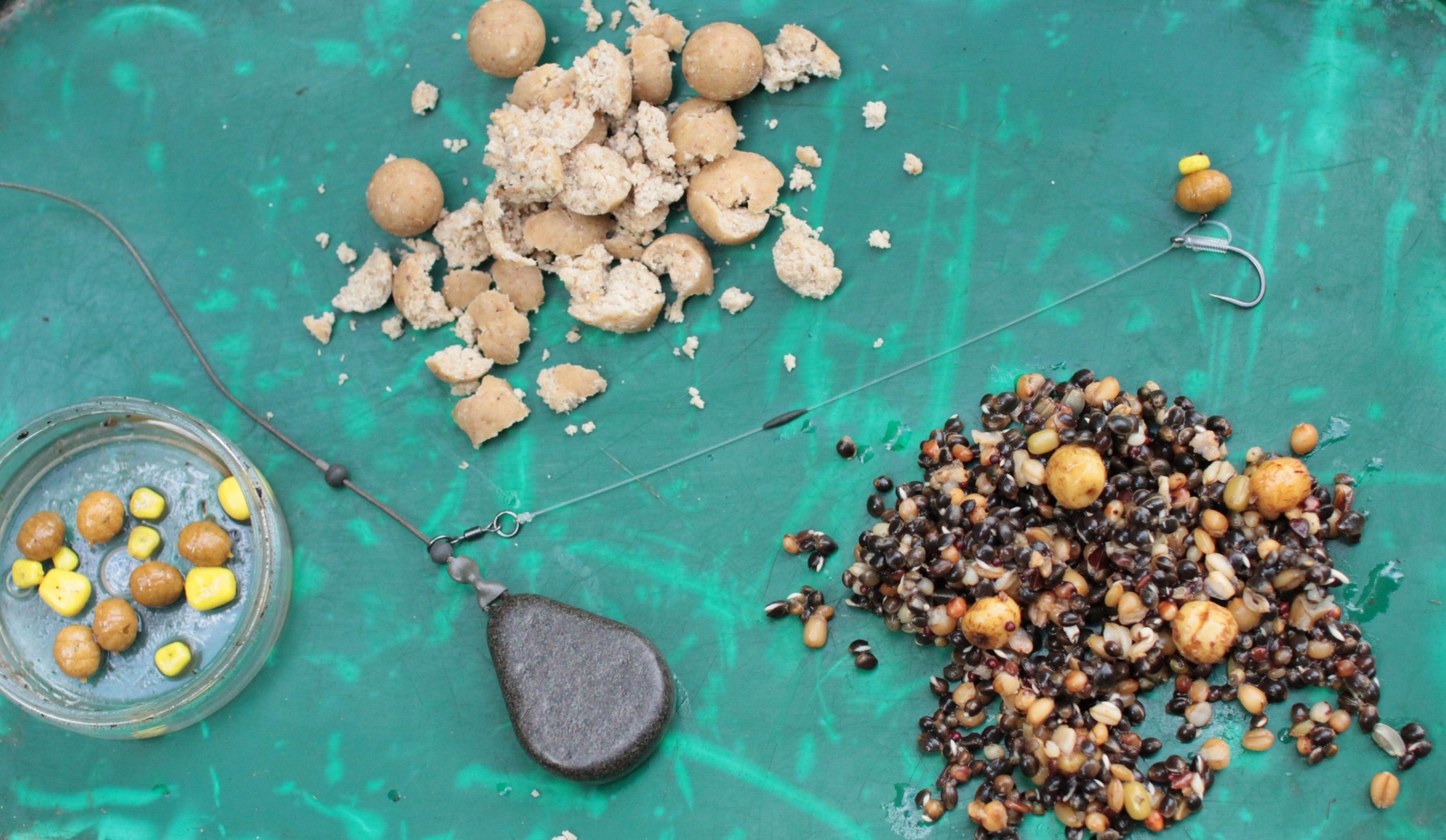 OZ: That goes right into the whole 'long-term faith' thread that we spoke about. Keeping faith is a massive element to fishing the big, hard, low stock pits, or even just fishing for a carp that rarely gets caught - the elusive ones. So at this point, your cup wasn't just half-full, it was positively brimming over! And yet you'd witnessed two captures of The Common to other anglers during the time you were fishing on the pit. Mentally, how did you deal with that and then move forward?
Tom: "Well, Laney's capture was the first of those, and that was my first year on there. He had it mid-summer, so I'd been around only a couple of months and it didn't really make much of a difference to my angling; it was just good to know it'd been out and of course, it was Dave who'd caught it, so fair play to a legend who sure can catch 'em! It wasn't entirely surprising that he banked it, but the one thing I did take from that capture was the way he caught it: just a little yellow pop-up over boilies; it was just a bite from a normal carp angling situation amongst other fish in the area. Of course, The Common had been caught alongside other carp in the past, but it answered a lot of questions for me and others. I always felt that it would be a capture from a lightly baited zone, but they all eat at some point, yes?

"Scott's capture was the next bite and that was a bit more of a shock as I'd felt so close at that point. Not only had I caught a lot of fish from the lake, but I'd had a lot of the key fish and had been on The Common the week prior. I'd seen it on my zone up that end and felt really close. It was the spring and I'd built up a picture. The middle zone of the lake was getting heavily fished with an old swim - Sailing Club - being reopened. I knew they'd get battered out there, by the bait boats in open water, but I was adamant The Common would shy away from that kind of pressure. So when I got the phone call on the Wednesday to say Scott had it in the net, it was a shock. It'd gone against what I'd truly believed… I never really thought she would slip up to those tactics in a pressured zone and with so many fish being caught, but there you go. What it did do, was further cement and instil the belief in me that she could just slip up when you were fishing for the pack if you like, albeit on very rare occasions. You have to realise that there have been so many multiple captures of Burghfield carp down the years, but only a handful have ever included The Common. So it really wasn't anything new, just a reinforcement of something that happened from time to time; the odds really are stacked against you on occasions.

"When Scott caught her, it was a bit of a blow, yes, because I'd caught a lot of the carp by that time, but this is a long-term project and it just wasn't my turn. It was an early capture and I held onto the belief that it could come out again that year, even though it'd never actually done two captures in a year. There were still a lot of nice carp I wanted to catch and ultimately I'm so glad I kept going hard at it. I think looking back, if I had've pulled off then, I maybe wouldn't have caught her. I put so much into that swim over the coming year. If I hadn't kept my spots going they'd've disintegrated and wouldn't have been those hotspots any more. It was a long-term project as I say; I just needed to be there… keeping the dream alive… keeping the faith."
OZ: So we begin to move into the final year: 2018. You've had this long spell of intense angling, prepping and working this swim: Speedboat Point. You have the winter away from the pit and on your return, you're now moving into the fifth season on Burghfield. You've learned an incredible amount and caught a huge volume of the stock. You now feel that the ultimate target is within reach; it's doable and you have everything in place. Your method, tactics, spots, information and sightings… it's all peaked. Everything is there to put the final puzzle piece in position… can you describe then, the events leading up to those final moments on Burghfield for us Tom?
TOM: "The fifth year, coming into the spring, I had an incredible level of confidence. I didn't start angling until the beginning of April. I'd learned it was pretty futile starting too much before this time, but this year I had a major game plan. I had so much confidence now in the swim and although last year I felt close, this year it was all to play for as The Common hadn't been out since Scott banked her. Although last year I carried straight on, there was always that little niggle that she'd done her capture. This year was a fresh year; the spots were rocking and I'd caught nearly every fish you could want from the lake from those spots on Speedboat during the previous eighteen-months. Things felt good, but I did have a few concerns. I knew the lake was going to be a lot busier this year due to the enormous weight she'd been out at and from an area of the lake that'd done so many big fish; the two new swims opening and the bait boat use allowing exploitation of various open water areas were the catalyst and this had all created a big interest in the lake. There were new members that were very keen, very good anglers let's say. So the game changed massively this year. It's always been a very busy lake in the spring, but this year I knew it would be intense. It almost had that 'circuit water' feel to it and to me, that was never Burghfield; it just felt a different place if I'm honest.

"I felt like I had a good shout though, and given the opportunity I could make the most of it. The reality was though, that I wasn't going to be the only person going in all guns blazing. I had two prime times in mind for the swim. Firstly, early spring when I'd seen her the year before. Around spawning time though, it fizzles out and they drift onto the shallow, weedy areas and bays. But secondly, there was the post-spawning period around July when it would fire up once more, and that was when I needed to be back in there. The problem with that is, I try to take my holiday to give me three nights' fishing through the best months. My plan was to do three nights through early spring until spawning, and then for a few weeks it would be back down to my usual weekends, before ramping it back up mid-summer. I had so much riding on that period, but of course, she could trip up anytime, anywhere; that was the risk. Spring came and I got the ball rolling with a couple of early captures, but it soon became apparent that the lake was going to fish a lot differently to the previous twelve-months and it turned into a very gruelling first part of the year. Not a lot was caught by anybody, so those couple of early bites for me felt special and I kept them under wraps as it was so slow.

"Spawning time arrived and the fish dissipated out of the zone. They ended up in Alsatian and The Common did get seen, but the spawning was dragged out and punctuated.
---
---
"I saw The Common myself in the Dogleg area, but not a lot happened for anybody during this time, just random, odd bites mainly from smaller males. It was a funny old year, but I wasn't too worried as it was doing me a favour. The new, keen anglers were expecting a very productive spring and it just never materialised, so the lake rapidly became much quieter. Once the spring had passed and she hadn't made a mistake, the ball was out of my court for a while until the mid-summer period. Speedboat had become a lot busier unfortunately, because although on the whole I'd kept things quiet, people soon get wind of what went on over previous years, plus of course, I'd spent so much time in there and that hadn't gone unnoticed. The thing was, although the swim was occupied much of the spring, no one else had a bite as far as I know, so it further built the confidence in my own approach and in my spots in the area.

"I saw The Common in both Alsatian and Dogleg during this period, but over time had realised that a bite was highly unlikely. The good thing was, she was looking fine, the worry being that the otters had been busy over the winter period on the lake. A lot of fish had been seen with damage and we were all concerned for The Common, so the sightings were a massive relief.

"So whilst the fish were noticeably absent from Speedboat, instead using the bays, I did a bit of time on Pingewood Point. I'd always done a bit in the area come June in previous years, and often The Common would make an appearance on the warmer days. It went quite well: six bites over two weeks with me landing five. But others were fishing the area and it became a bit busy, so I got out of the area and headed back to where my true confidence laid: Speedboat, and the swim I thought would give me my best shout.

"Even though the conditions looked poor that first week back, I had a four-fish hit from there on the session, with a couple of bites from each spot. I took that as the lake saying to me, Look Tom, you've made the right decision here, you need to be up this end!

"The following week the conditions changed. We'd had north-easterlies all spring and for the first time in six weeks we had westerlies and a pressure drop… it looked really good! I turned up on the Friday and it looked the one. I wasn't thinking The Common was here, but it really looked good for a bite. I had nightmare that night though. Whilst barrowing my gear to the swim a fly got in my ear. It was hot, humid and sticky and now I had an insect buzzing in my ear whilst I was trying to set-up. I struggled to get the rods out with the drifting weed and it all felt a bit half-hearted if I'm honest. The fly was making things virtually impossible and, to top it all off, I fell in the lake! With one rod sort of on a spot, I stripped off, got in the bag, yet again feeling the lake was kicking me in the doodahs.

"I woke late that morning to five missed calls off my mate, Byron. He thought I must have caught one as they'd been showing all morning. I explained the situation… the rod they were supposed to be showing over was still in the quiver!

"I got both rods sorted the second night and had a bite the following day. Lo and behold, it was only The Classic again. The moment I saw it, I knew that The Common was about. This felt different to the previous capture; I was a lot more prepared now. We were three days after the new moon and Laney caught The Classic, followed by the BC, three days after the new moon four years previously. Here I was, on a fresh westerly, three days after the new moon with The Classic in the net at first light; I felt ridiculously close! I really thought the chance was on that day. I pulled out all the stops and got the next day off work. I knew I'd regret it if I didn't.

"Nothing really happened during the night, but I lost a small common at dawn. It was clear to me that they'd done the off. I thought, Where the hell is this fish? Come on! I was a little disheartened, but the good thing was, the bite from The Classic came from the other spot in Speedboat this time, so I felt I had two really good chances now.

"The weather completely changed and the heatwave came back with those north winds once more. It was a harsh couple of weeks ahead, and even though I felt the fish may be anywhere I knew I had to sacrifice the hunt everywhere else for the sake of staking my claim on Speedboat.

"It was frustrating sitting there for two weekends with the conditions close to 30-degrees on the back of the wind, knowing The Common was probably down the other end. She'd been seen down there and I knew I was throwing away opportunities in anticipation of what I believed could happen in this swim, so when it did come good I hoped I would get back in there.

"On returning home I noticed straightaway, big westerlies forecast for Wednesday - the first for two weeks. This was it. I booked that Friday off and knew I had to be there for those conditions. The wind indeed changed and I was sitting with my mates back at home the night before the trip and I was desperate to get down there. The weather forecast changed a little though over the next 24hrs and it was back to northerlies by the weekend. It was a blow to have booked time off for one night of good conditions, but it was done, so off I went.

"It was red hot when I turned up right in the middle of this heatwave and so much hotter than normal. I was just going to enjoy the trip and thought I'd see what happened, soak up the sun on an extra day off. Speedboat looked perfect with a gentle westerly, so I set-up and went for a cold beer with Byron on Hodder's point. Byron mentioned that a bailiff out in a boat had seen the majority of the stock out in the weed off the open water swims, but down in Speedboat area, they found just four fish; two of them sitting together in the back channel were none other than The Common and The Classic Carp… it was nice to know she was visiting!

"I left Byron and walked back to Speedboat thinking, That must've been a cool sighting… those two together from the boat! I got back and put my rods out as I'd done hundreds of times before.

"My mate, Chris Gardner rang that night and he'd spoken to Steve up on Barnett's. He'd also seen a big, lone fish on the Speedboat side of the point, and away from the bulk of the fish that were in the open water. It could've been The Common? I told Chris about the bailiff's sighting and it did create a bit of a weird atmosphere that night. She'd been about and was potentially still around. I had a broken night's sleep, with a few tenchy liners, but that's how it was those last few weeks with the tench proving a bit of a pain. I had a weird bite on the left-hand rod and the lead had gone with a little streak of fizz ploughing off into the distance… I imagined I'd been done by a tench. The rig was perfect; it was five-to-five in the morning, so I got the rod back out onto the spot.
"Within minutes, a few little bleeps on that same rod occurred, but the tench often caused those little disturbances. I did get back into bed, but a savage liner had me jumping back up. The rod was shaking in the rest and I thought, God that was savage! Shortly after, I had a proper bite, with the bobbin ramming into the Neville. With line now being taken from a very tight clutch I jumped out to the rod just as a big eruption occurred out over the spot. I walked back with the rod and slowly drew her away from the bush I was fishing to. Suddenly, the fish was kiting violently to the right, but rapidly towards me at the same time. She was pushing huge amounts of water, bow-waving at the surface and moving so fast at first, I was pumping and cranking the reel, but in the end I was just winding without even moving the rod. She was just kiting in at speed, to the extent I feared she'd wipe out my other rod which was a good 100yds from where I'd hooked her - she'd covered so much water it was a joke. As she neared the other line, she rose up in the water again around forty-yards out and rolled. I saw a few common scales on her back and the sheer length of her was incredible, but because she hadn't really beaten me up yet, I sort of dismissed it as probably being the Saddleback Common. Then she turned and kited hard left as if to try and find sanctuary elsewhere. Fortunately I had her on a tight line by then, just short of the first bar and clear of danger. I had no need to panic; she had deep water to plod in. She rose again at thirty-yards down to my left, and rolled once again. I saw the big shoulders, the length, and those huge scales… it still didn't click. I thought, No, it can't be the Common…

"She came back in front and went deep, going a little solid. She held in the weed and I used that time to put the waders on. I got in the lake and gave it the butt… up she came, shoulders breaking the surface and covered in weed. At that point, a massive pair of lips cleared the water. That was the moment… there's only one common in this lake with that those huge white lips. As the realisation dawned I was already walking out with the net; she was beaten on the surface. There was a brief moment of panic as I realised just what was happening, but it was done and she was in the folds. She powered into the bottom of the net, furious.
"I'd always wondered how I'd cope when the moment came; how would I function? Weirdly I was strangely calm. I rammed the net pole into the bank and ran up to grab a sack. She was powering into the old mesh of my net, going ballistic, so angry and giving it that whole 'BC' attitude - the one she hadn't managed to pull off out in the pit. I pinned her down and wrestled her into the sack in just a few seconds. I got her secured in the water and rang my close friends, Chris and Byron. To have to make that call finally was so surreal. I said, "I think I've got her," but just couldn't bring myself to say it for sure… I just had doubts. What if it wasn't her and I'd mistaken the fish for Patch or something mad like that? I went and double-checked just to be sure. It was so surreal (laughing). Chris and Byron came over after, one of them saying, "What d'you mean you think you've got her?!"

"That really was a most surreal 20 minutes, waiting for those guys to turn up; I just couldn't bring myself to believe it was true. Once they were both in the swim, I had the help I needed for such a huge fish. I was happy to get the fish out and we all surrounded the mat. Man! She is a mat-filler for sure. We gazed down as I unveiled those huge golden scales, and as I peeled back the sack and revealed the wide shoulders and her huge head, it was plainly obvious we were in the presence of the BC. She extended those lips like a big concertina, and that was it. That was what I needed to see. "That's the Burghfield Common boys!" That was the moment… The Burghfield Common at last!"

OZ: That's an incredible moment, one that will stay with you forever, I'm sure. Thanks for sharing your story with us Tom. It's been a pleasure to listen to you and experience the passion you obviously have, both for the lake and that very special old carp…