Manchester Park Life
A new challenge #ThrowbackThursday
We've all heard the rumours: gang warfare, druggies, doggers, chavs - and the high chance of having your kit nicked whilst receiving a battering for good measure. But what are the park lakes in and around Manchester really like? We'll let seasoned park lake angler, Jonny Chadwick, tell you his stories and close encounters, but what we can confirm is the carp are nothing short of sensational. Old, dark, scaly, battle-scarred and full of character. But are they really worth all the heartache and agg that comes with fishing a park lake? According to Jonny, "most definitely…"
Have you always fished the park lakes and if so, why not one of the quieter syndicate waters?
"Mate, if you look at a map of Manchester, there are around five pieces of blue - there is hardly anything up here. Growing up in the area there was pretty much no other option than to fish these park lakes, so that what I did.
"In my teenage years my mum used to drop us off in Cheshire, but that was as far down as we went. I learned a lot fishing on those lakes in Cheshire, that was where you would say that the proper carp fishing started.
"The park lakes up here have some amazing carp; don't get me wrong, they are not setting the world on fire with a load of forties, but they are old looking beasts. A 20lb carp in our eyes probably looks a lot bigger than the lads from the South; I guess it's all perspective really. They are proper old, scaly carp, they just don't grow as big, apart from one or two exceptions. Everything north of Birmingham is just 10lb lighter."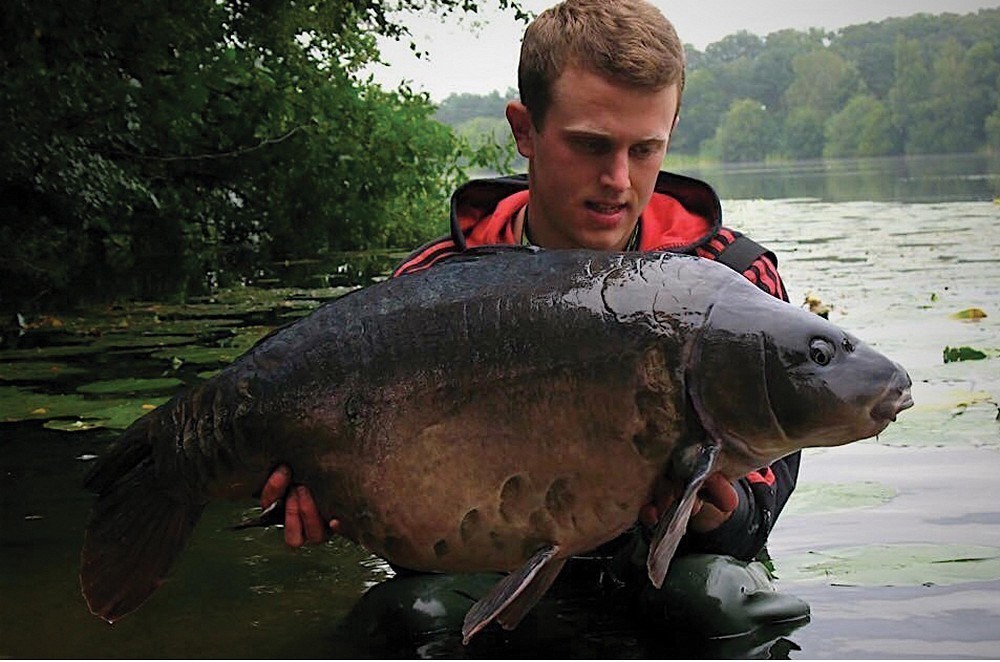 A lovely old Cheshire mirror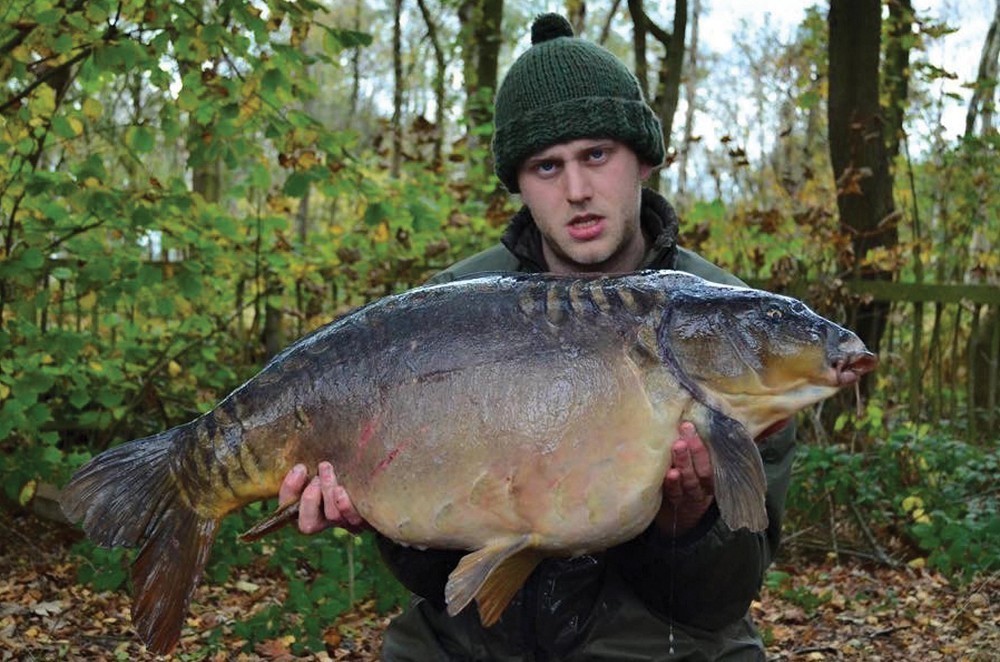 A mad old character of a mirror
You have recently been back on the park lakes - what stopped the travelling?
"I started a family myself a few years ago and when my little girl was born, I knew I had to fish local again. Once she leaves nursery, I will be back travelling again and that won't be too far away, so for the time being, and for the last few years, I've gone back to the park lakes."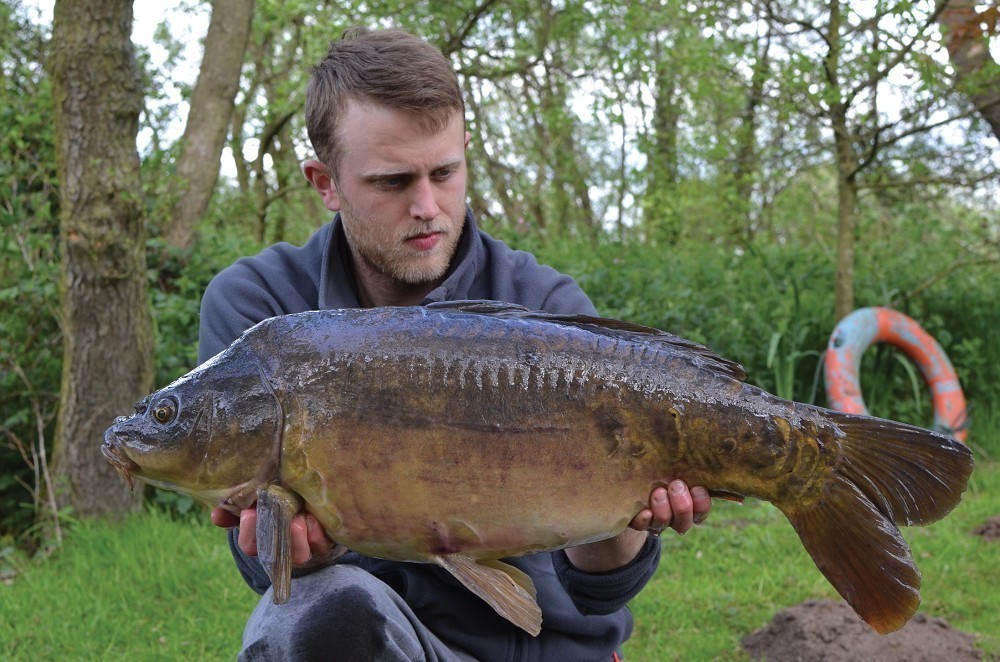 A classic looking park lake mirror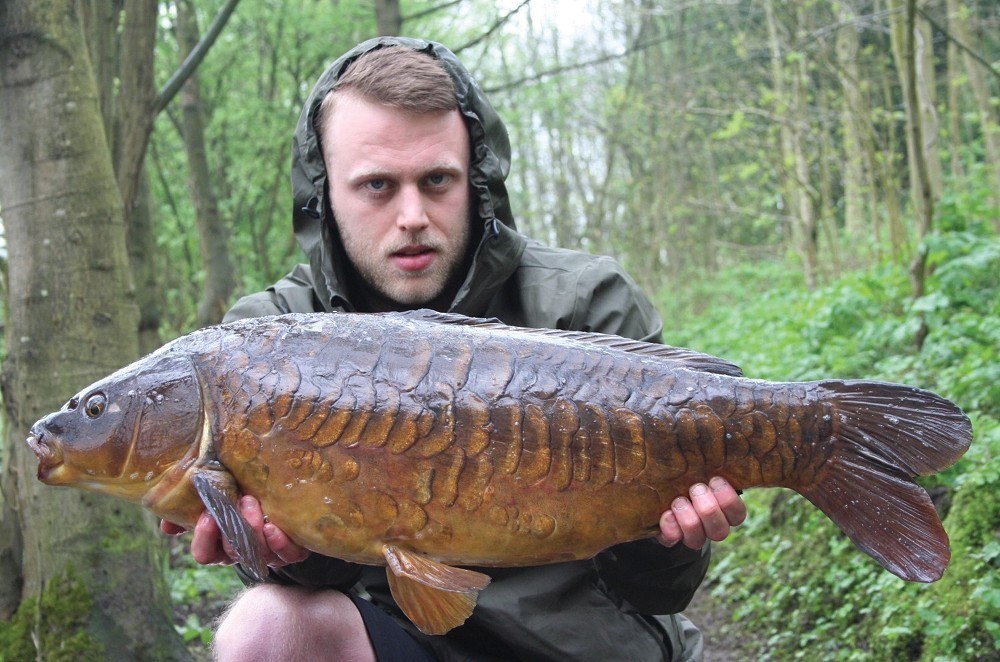 Size is irrelevant when they look like this
Describe the parklife in Manchester - I guess a lot of people would presume it to be quite rough?
"That's because it is! Most of the stories you hear are true. Cars get done-in, tramps freezing to death on park benches, youths filming grime videos. Where we are today was voted the most dangerous venue in the UK, with the most police incidents."

Have you ever came across anything personally that was a bit hairy?
"Not really because I am a local lad. If you come on lakes like this with your chest puffed out, or if nobody knows you and you come on here, catch a few and try and hide it, people won't like it. There is a lad on here that you wouldn't want to mess about, so I'm just be honest and sound. If you act like a prick you will be treated like one, it's as simple as that. I was just a kid fishing on here with my Adidas tracksuit, enjoying my fishing and got on with everyone from the off really."

Has the strain of carp influenced you to fish for that strain more so?
"Definitely, yeah. I would take an old character, scaly dark one etc. over a 45lb carp that has nothing about it."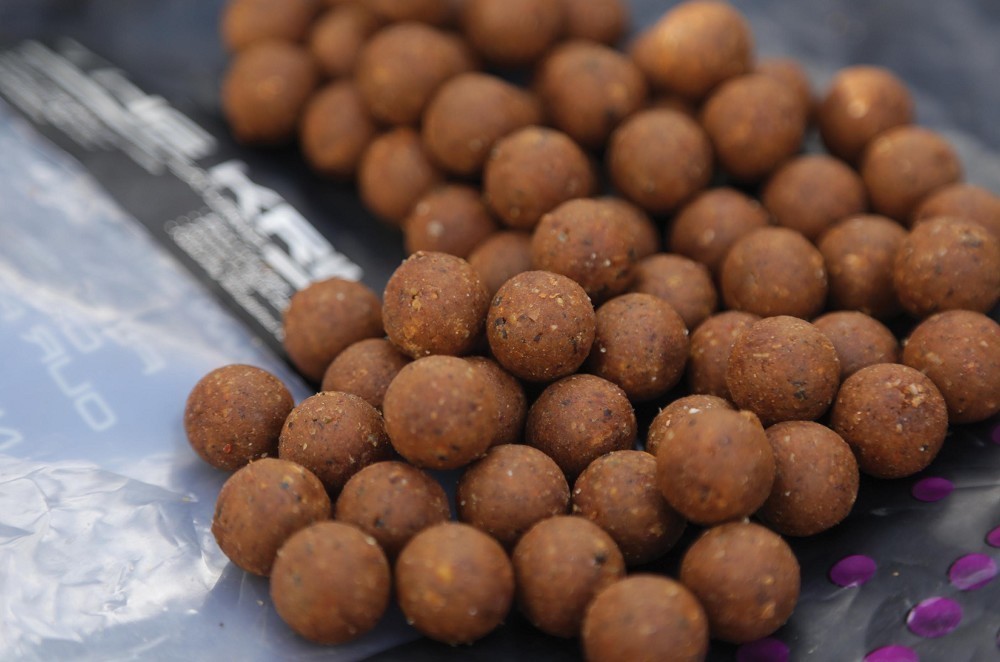 Every lake he goes on, most of the lads are using Krill - and the carp love it!
So if you had a lake of 30-acres, 500 carp to 50lb, fenced and secure, but the fish are not your type, would you not be interested?
"No, because of the carp, and it will cost a fortune to fish. I am not made of money and the park lakes are cheap. I am a weekend angler and just love going fishing. If I have a few hours in the evening, I can drop on a park lake, catch a couple of small ones and be home for dinner; I have had my fix then, I just love fishing. I don't have the time or the finances to be travelling down South every week. I would love to, as there are loads of places that would be great to fish, but it just isn't possible at the minute."
Can you describe the stock and nature of the lake that we are at today?
"I would say there are around 80 fish in 11-acres, and the lake has everything. I could be fishing off the barrow, baiting an area or bread bombing close in. I don't like being told what I can and can't do; that's not me trying to sound like an idiot, I just don't enjoy it. I am not someone that will get on a syndicate to go and get banned, I just wouldn't go. If there are silly rules and I can't fish for fish safely, just because of a silly rule, I won't enjoy it. Fishing from pegs only does my head in, are we not allowed to stalk anymore? I like being able to turn up, not affect anyone else's fishing, angle safely and catch carp, but on a lot of places you can't do that nowadays.
"Anyway, that was a bit of a rant, back to the lake. There are a few big fish in here, for the area anyway. A few thirties, but they are epic looking creatures. I actually caught one of the big ones, if not the biggest, on a bit of bread close in, from in between two swims. People weren't happy about it, but I saw a fish, dropped some bread in front of it, caught it and put it back, what is so criminal about that?"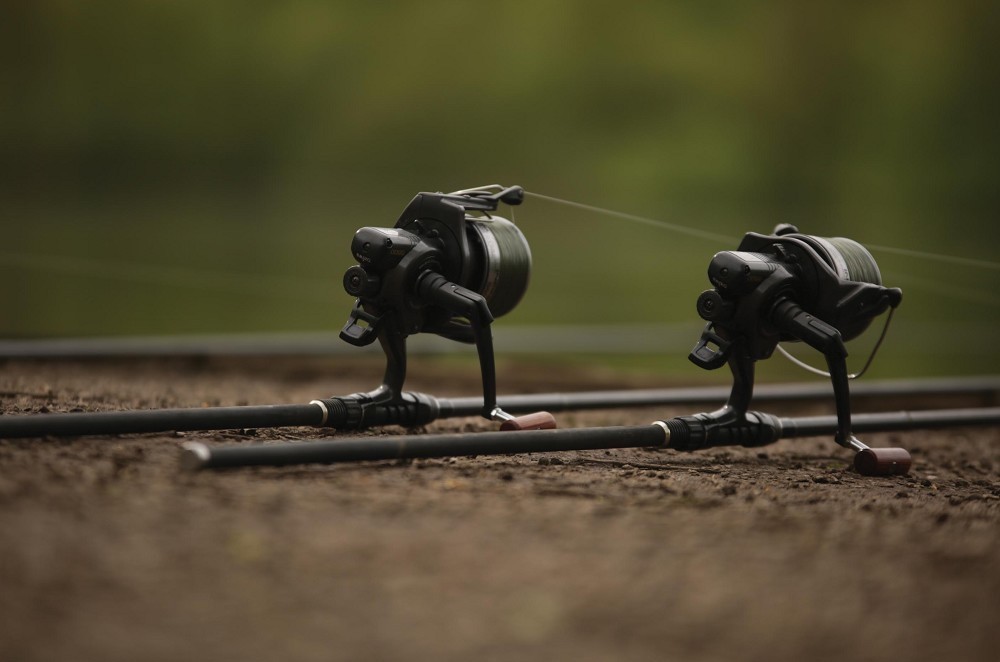 One minute the rods are on the deck and then the next they're fishing on the top, it is an active style of fishing
That was an incredible carp - is that your favourite capture from here?
"It is out of this world mate, a proper carp but not my favourite. I caught another one that is a lot harder to catch and still an absolute banger called Ellie. I flew down the track with the barrow and there were people everywhere that I wanted to be, even a load of lads that didn't have a ticket.
"I'd seen my arse and came to the other end of the lake. I had baited the swim a week previous, so I had done a bit of groundwork. I put a kilo of Krill out there and a match-the-hatch pop-up on a Hinge. I had a 19lb mirror at first light and then around 10am I received a savage bite: the right-hand rod just hooped round. I grabbed the rod and this fish fought like a madman. I knew which one it was and she just didn't give in right until the end. I was petrified of losing it, but thankfully I got her in. She is usually 30lb, but this time a few ounces short, but I didn't care, what a carp she is.
"My next bite after Ellie was the following week and was The Mac, the 32lb mirror. Once I'd caught that one, I decided that it was time to have a go elsewhere, for the Manchester 40lb mirror in fact."
What were your pre-conceptions of the 'Manchester Park Lake'?
"That it was one of the most clicky places you will ever fish in your life; that you wouldn't be able to just rock up and fish, and it couldn't be any further from the truth. They were a sound bunch of lads and I got on with them from the off. I had to just go take the plunge, it was a park lake that is pretty much self-run. There are a group of lads on there but they were a sound bunch, but a lot of people don't fish it because they hear otherwise. I just went there, got the rods out and waited for a bailiff to come around; a chap called George turned up - the soundest lad ever and I was fishing."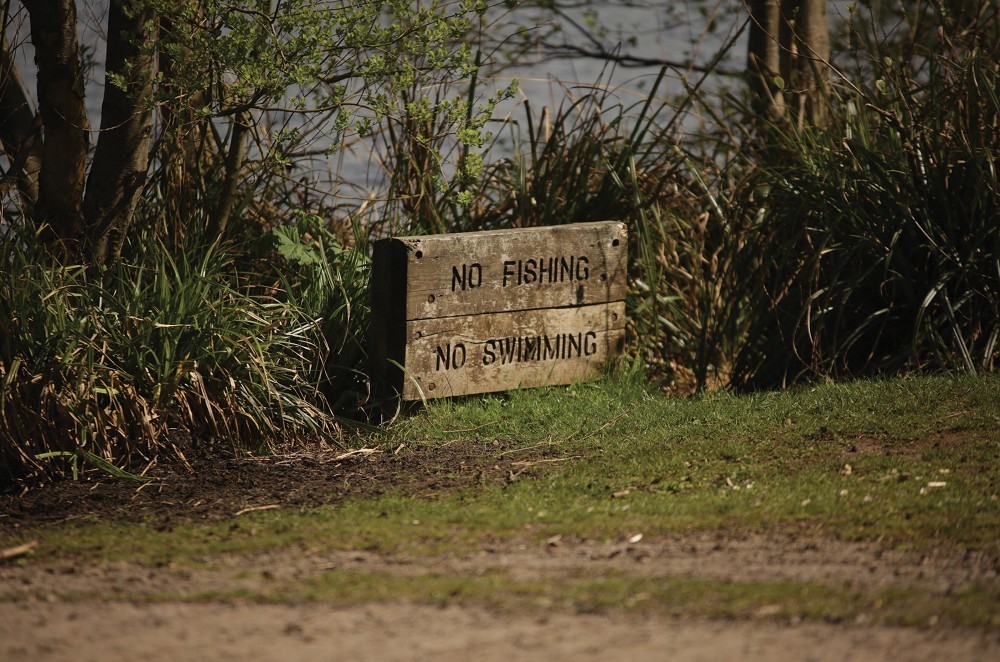 A lot of the lakes have a feeding area and it often holds carp
What is the stock in there?
"You have got Angry at over 44lb, The Original Lin, which is ancient and once the biggest fish in there, but now around 27lb. A few high twenties, five or six original mirrors, a dozen original commons and then a few stockies. The lake is around 17-acres, so it is quite low stock. It was pretty quiet, mainly because of people being scared of it and the low fish count."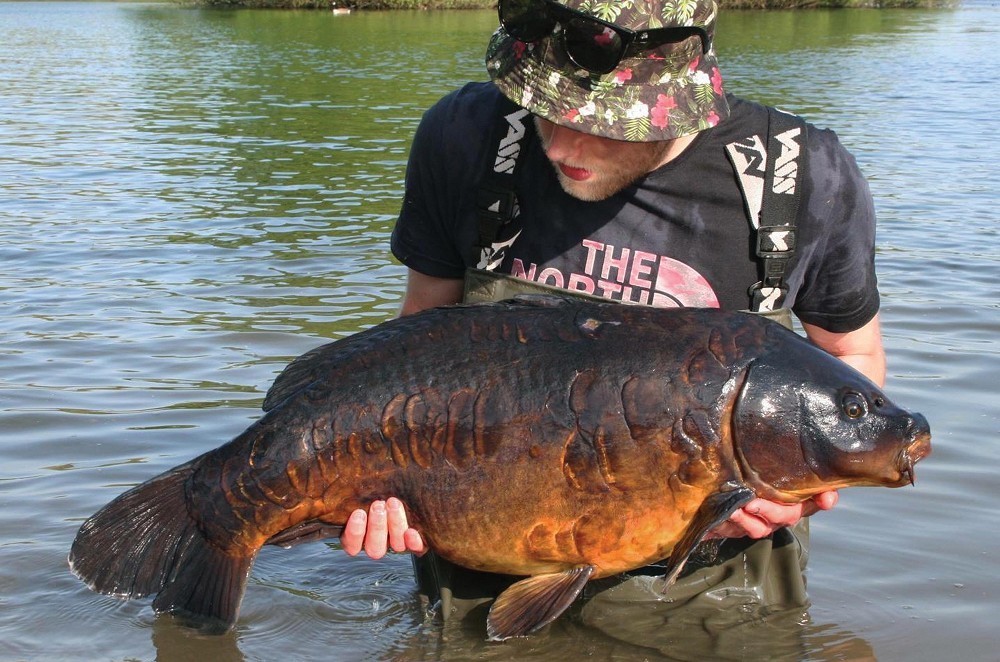 The Big Mac off the top, what a buzz!
His favourite capture from a particular park lake, a really rare one, too
When did you start fishing it?
"The week after catching The Mac I was fishing it and walking the place as much as I could. I was told that Angry was a notorious shower and you can't mistake him. I fished my first night with my brother and we both ended up catching an original each: mine was The Golden Common and his was a mirror known as Single. I was buzzing for it, to catch one on the first night felt incredible and to share it with my brother made it even more special.
"I was totally hooked on the place from then on. I only ended up fishing nine nights that year though, catching The Original Lin and a grass carp. There was a bush called Angry's Bush and I had two rods in the edge and both rods did a bite.
"The following year I was gunning to be back. I had a small stocky early on but in May my dreams come true… I booked the Thursday the 4th off work, as I knew of a number of captures on the 5th of May for that fish. I walked down the hill to the Bird Feed, which is an out-of-bounds area. In the corner of my eye I saw a big disturbance; I didn't see the fish, but I had a good idea which one it was.
"There was a chap fishing one side of the out-of-bounds area and I had a chat with him. I'm sure he said he'd had one and he was there for the full weekend. There was a savage easterly, cold and not what you would expect in May. The guy was fishing downwind to the Bird Feed and I had to fish up wind. It was really uncomfortable with the weed drifting through my lines.
"I set everything up with four nights ahead of me. I made a brew and went and sat on the high bank, glancing over and noticing the chap had packed up. I picked the brolly up and ran around with it on my back to secure the swim, as it would be much easier to fish the area from there.
"I got everything moved and the rods out. It took me ages to get one of them perfect - just to get the drop I was after. Yellow Signature pop-ups on Hinges with a few Krills around them was the trap set. Nothing happened all night, but in the morning I once again caught the aftermath of a big show. I was debating re-doing the rod, but decided to sit on my hands as I knew it was bang-on.
"About 9am the left-hander was away. A big heavy lunge was wrenching the tip round and stripping line off me. As mad as it sounds, when that rod pulled up tight I knew what I was attached to. I clocked her roll and I could see a huge set of shoulders, it was her. I went to jelly and it ruined me down the margin.
"Eventually though, she was in the net and let out the shout, "ANGRYYYYYY!" I made some crazy noise too, such was the emotion of that capture. For a Manchester lad, I couldn't have wished for any other carp to be my first 40. She went 44lb 2oz, a proper beast and one I'll never forget."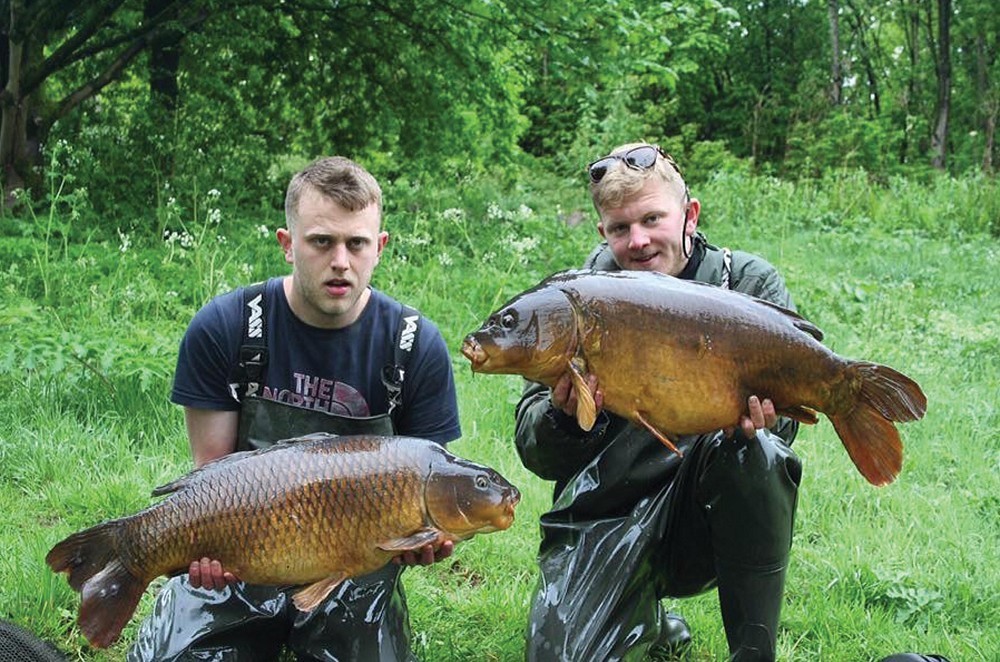 His first night and brace of originals with his brother!
With so little to go for in your neck of the woods, has The Tatton Common ever interested you?
"It's so close yet so far Dan. You ask any Northwest lad and the top carp are Angry and The Tatton Common. Anyone from the country, now that it is out there, would want to catch that fish. It is only 25 minutes from my house, I have friends that have caught it; I know its habitats, its routes, how to catch it, but I just wouldn't do it. I don't have the money for the bait, or the rod hours to do it. You can see it in the out-of-bounds, but it isn't like poaching on someone's pond. If you get caught on there not fishing legit, you have a night in the cells, a £1,000 fine and your gear confiscated. It is a new level of 'guesting'... it's a royal park, man, you just can't do it."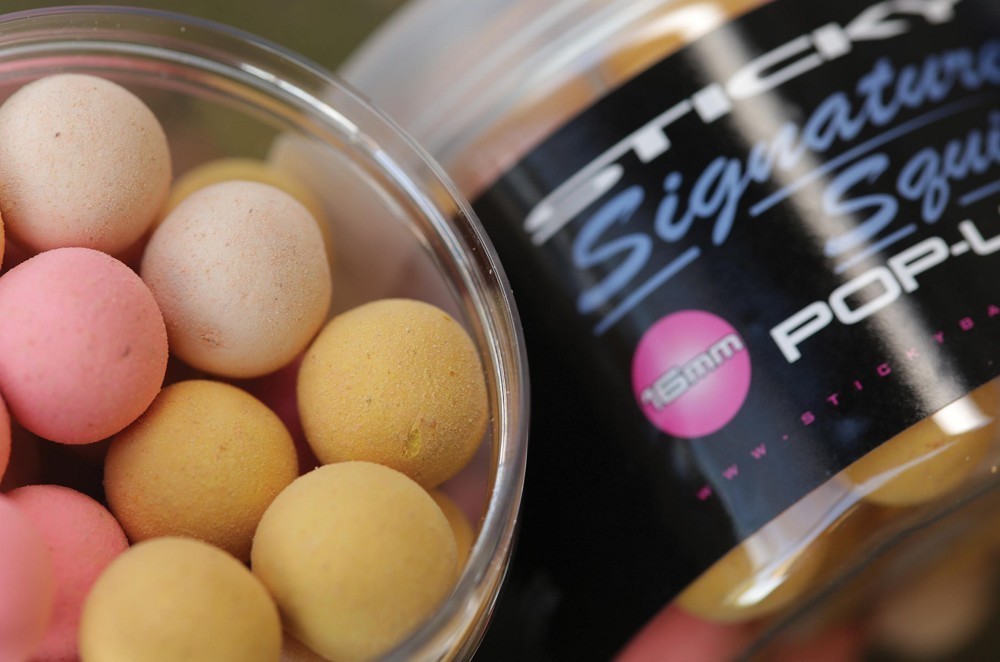 Two Signature Squids in the zone…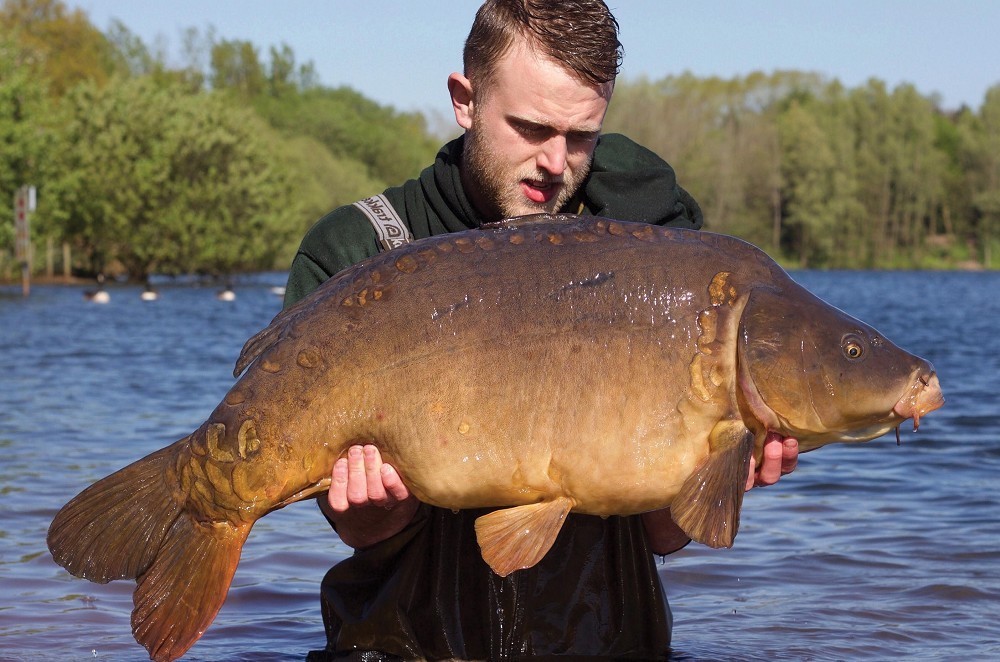 …16hrs later and his dreams were made, Mr. Angry at 44lb