Paradise Lost
Dave Robinson's covert carping on a Suffolk lake is coming to an end, but is there time for one more special fish…?
On and off over the past five years, I've been fishing a particular group of mature gravel pits in Suffolk, and I've seen the lakes change dramatically over this short space of time. Without going into too much detail and not wanting to come across as though I'm venting, I would like to touch on what happened…
In 2014, the area was nothing short of paradise. There were five main lakes, one of which had a little history, thanks to the efforts of two local lads. There were no swims, however, and there were certainly no anglers. I'll be honest and say that, at the time, I didn't know how good I had it. If I had done, I would surely have moved heaven and earth to protect it.
Over the course of my first two seasons, I managed to fish two of the five lakes. The fishing was magical, and I'm almost certain that my time there shaped the type of angling I enjoy so much today. Looking back now, I think I spread myself too thinly. I would often do the days on the club lake, it being the only one with fishing rights at the time. Then I'd go gallivanting elsewhere most evenings after dark, sometimes for no reason, other than for the sheer sense of freedom. I was still young and keen, and I didn't need much sleep. It was lovely, and I honestly think that I'll never find fishing like it again. As the sport continued to grow and anglers spread out through the county, however, we knew it was only a matter of time before things changed.
The lake down the road and furthest away from the club ticket, was a bit special. It was a closed site with no public access, other than for the activities the local council held for Scouts and Cub Scouts. The lake seemed like the only real out-of-bounds water. This wasn't so much because of the local authorities, but the two well-known fish farmers that had managed to gain permission to fish one corner. It turned out that these boys wanted to protect what they had - especially after finding out who was floating around in the area! Granted, both access and getting the rod-hours in could prove almost impossible, but from what I could tell, the fishing itself wasn't going to be that hard. The two fish farmers had recently written about their exploits on the venue in one of the angling magazines. I was sent the article and couldn't believe what I then read! These boys were talking about braces of big 'uns during morning trips before work. It seemed almost unbelievable at the time, but I knew what carp that didn't see too much angling pressure can be like at times.
So the challenge was going to be everything connected with the lake, rather than the lake and the fishing, and this was new to me. Some days I would arrive on my bike to have a look, but I'd spend more time searching the perimeter than I would watching the water. The lake wasn't very big, and from what I could tell there were quite a few fish present. The tricky bit was going to be getting through the stock to the handful of special ones, something which seemed almost impossible. Short overnight sessions on the floor felt like the only way forward, but I soon found out that the days were far more productive - two hours in the morning were almost as good as two whole nights. Whilst that was a pain, it was the way it panned out. I went on to catch carp, but not much more than a handful of male commons and a few plump Simmos.
Things were getting busy, not on 'my' lake, but in the area in general, and I knew I was running short of time. There were three big mirrors. I had seen them in the magazine piece, but I couldn't help wondering who else had also seen the article. I couldn't have been the only person to work it all out, and it was surely no longer a secret. By this time, it was the depths of the winter, and the zone was like a ghost town. As far as I was concerned, I had until March, and anything after that would be a bonus. I prepared myself for the worst, but was also praying that the unthinkable might happen. I spent as much time as I could on there, well into New Year, but none of the main prizes came my way.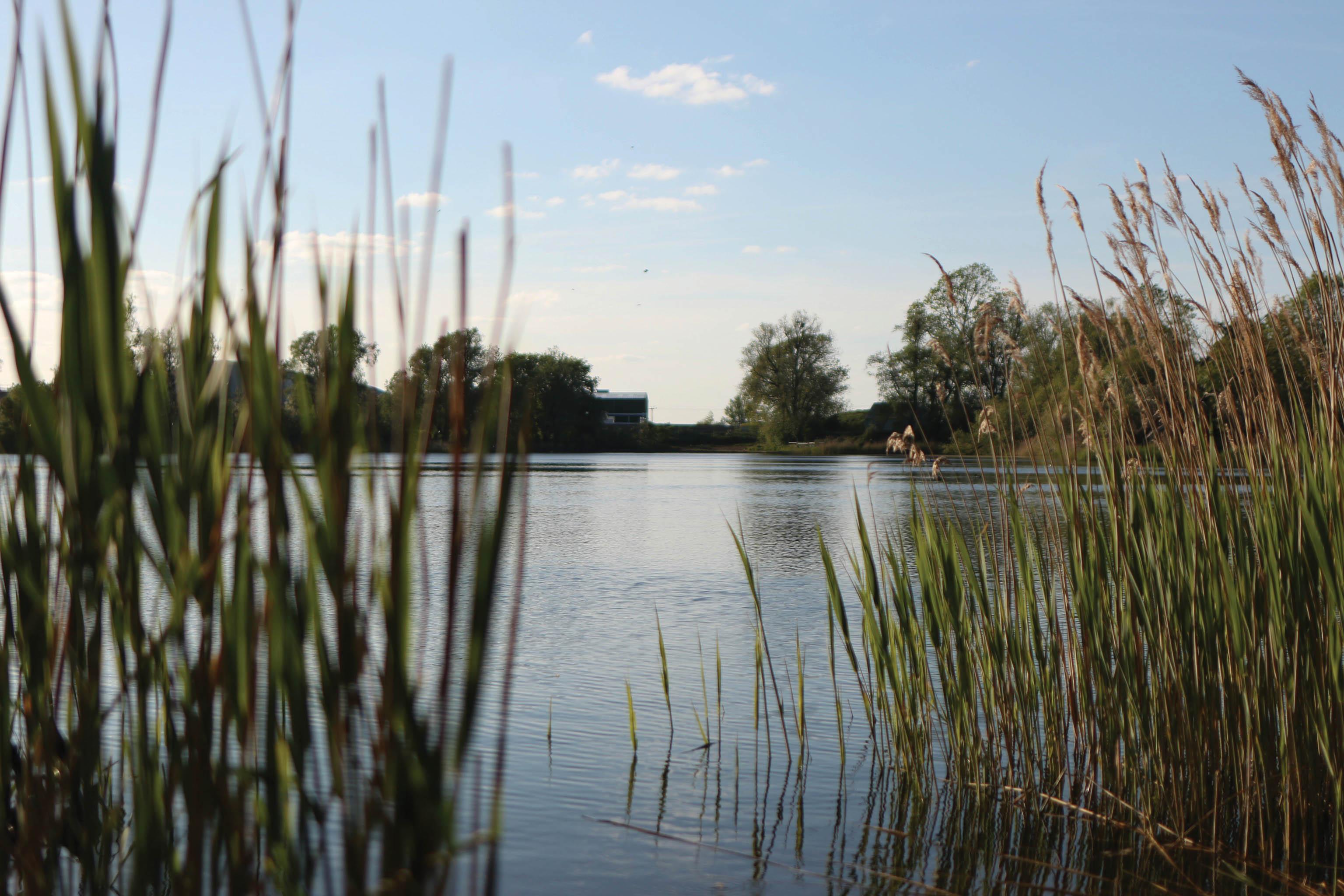 There were two fish that saw me continue to return. The king of the pond we called Coins: a long, black and orange mirror with pearly, coin-like scales. We later found out that this fish was a male, and what a creature he was too. Second-in-command was DGs. I'm sure this fish was one from a good batch of Fishers Pond males. It stood out from the rest, and as far as I was aware, it had only ever done two bites. These two carp were accompanied by another ten big mirrors and goodness knows how many commons and dumpy little mirrors. It was going to be hard to catch one of the two I wanted, and I continued to pray that I'd get it done somehow.
With spring fast approaching, the plan was to start early, much earlier than in previous years on other lakes. Looking back, I should have fished it all winter. I caught right up until Christmas before I then pulled off. I returned the first day of March and caught from the off - who knows what could have happened in-between!
The daffodils were out and buds were beginning to open. It was game on, and this was my chance! With the influx of anglers, it wasn't going to be long before someone stretched their legs a little too much. I had as much time as I needed. Granted, I couldn't fish the days when they were having it, but I had most nights and I felt close.
During the spring, I caught my fair share, including the lake's big 'un, but I still hadn't banked Coins or DGs. By this time, there had been a fire and the building on site was rendered derelict. Through the local papers, others became aware of the consequent free-for-all, and anglers started to arrive in numbers. This wasn't great for me, of course, or the other two lads who'd also been giving it their all. I was in deep, though, and I tried my hardest to keep my head down and carry on. It got so busy, so fast, that the council hired 24hr security. They had cameras in trees, and each time someone triggered them you would have about fifteen minutes to get out. This was fine for the vast majority of us, but each day we would get at least one chancer lording it on the beach, oblivious to the fact that he'd metaphorically pressed the panic button. The busier the lake got, the more I was pushed away. Friends say that I pulled off because I'd caught the big 'un, but I can tell you that wasn't the case. Far from it, in fact; my end goal was always Coins and DGs.
The following season, I couldn't bring myself to go - I promised that I'd not put myself through it. I watched from afar, and carried on fishing elsewhere. I drove around the water on a regular basis, just to make sure that I wasn't missing out too much, and it took the best part of three years before I had a chance to return.
With the coronavirus pandemic gathering pace and with it, the talk of a national lockdown, the authorities upped their game. People fishing the Road Bank from their cars were being moved on, and others soon got to hear. This was it… it was March and it was empty! I knew I wouldn't have long before the inevitable lockdown, but I was desperate to have one last go.
There's an area of the lake where I knew they spent a lot of time, especially in the spring. I knew also, that I wasn't going to be able to move around and onto shows, so this middle-of-the-pond-type area seemed the best option. That evening, I came down for one bait-up. I almost didn't bother, because I knew that bait wasn't going to be the crucial factor; it was going to be all about that area of the lake and the timing. Anyway, I spread three kilos out with a stick, in front of a large reedbed. The plan was to return the following day, for as long as I could possibly get away with.
I went home, spent the evening prepping my gear and I packed the van ready for the morning. Half of me was saying that I was wasting my time, as the carp had seen pressure from some serious anglers. I felt as if rocking up by the reeds and flopping out two Hinge Rigs wasn't quite going to cut it anymore. It turned out that I was wrong, and my timing couldn't have been better.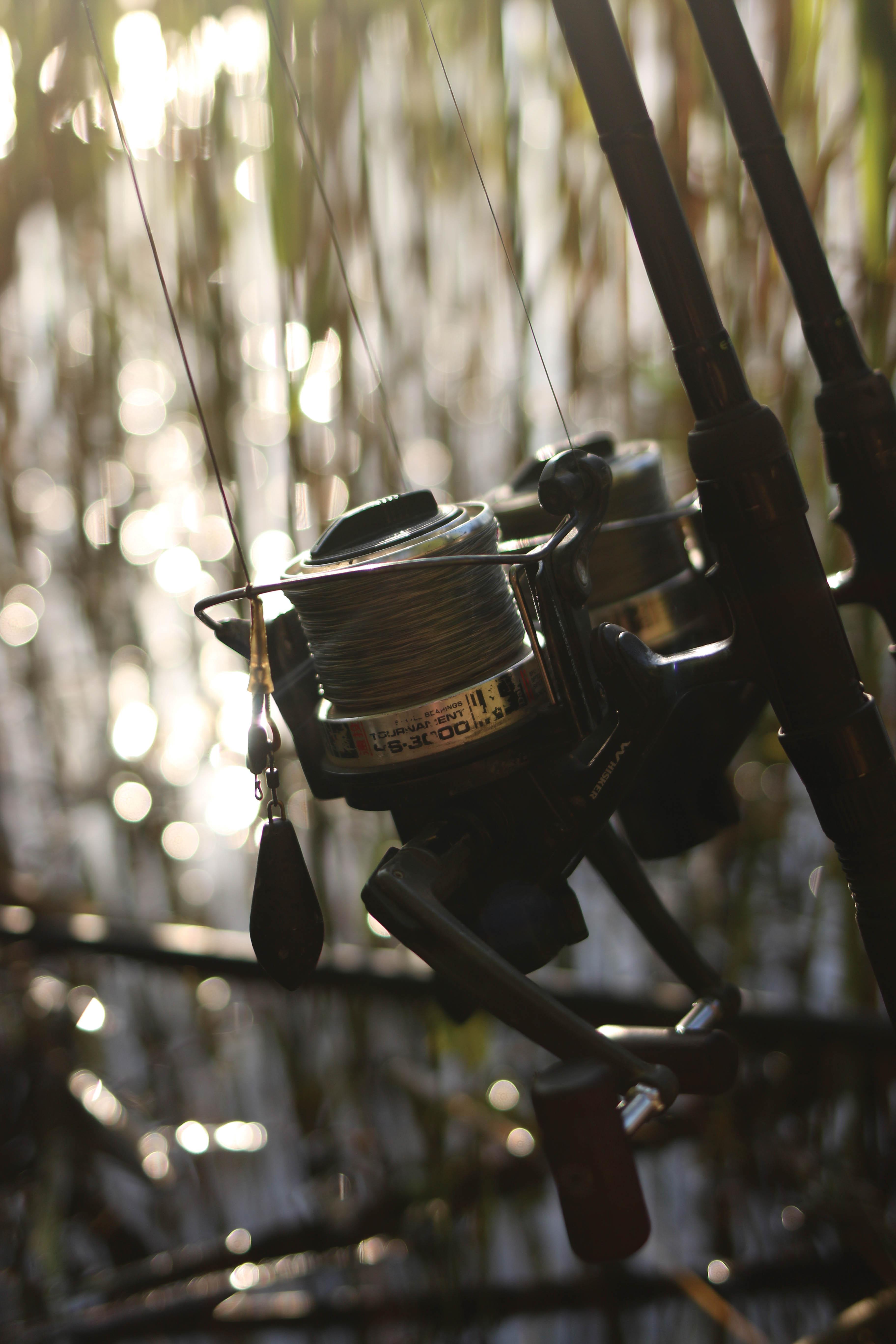 I plotted up in the reeds for what felt like one last time. The lake was empty and the weather was nothing short of perfect. A light southerly wind pushed down the water away from the reeds, straight into the compound. The entire lake had wind on it, apart from an acre or two in front of me. Of course, I kept an eye down on the wind, but past experience told me that it was very much 'all show and no go' down in the corner. To be fair, even if I had seen thirty shows down there, I wouldn't have moved - well, that's a lie, but you get the idea. I was happy with my rods as the day drew to a close. I stayed up, but heard nothing. The fact that it was the end of April, and also that I was on my own, made me feel good. The following morning, I woke up and was straight out in the waders. The rods had been out for twelve hours. Whilst I was beginning to get itchy feet, I also knew it was bite time!
As mentioned, it was all about the mornings. Coffee in hand, I stood out in the reeds watching as much of the water as I could. As the fog lifted, I noticed a man standing down in the corner. He was a long way away, but I could clearly see that he was also an angler. For a minute, I could have sworn he had no shirt on - very strange behaviour considering how fresh it was out. I scrambled for my binoculars and then focused them on the far end. Matey had stripped down to his pants and was up to his chest in water. I couldn't believe what I was seeing through the morning mist… this lunatic was swimming towards a buoy out in front of him. I thought he was mad, especially as he was on his own. Having caught most of the stock, I honestly thought that he might be swimming out to retrieve just a small common, perhaps, but once again, I was wrong. He hand-lined his fish back to the bank and played it into the net. Fair play to him; not only did he not leave a fish tethered to a rope, but he was rewarded for his effort. The water had settled and the fog had lifted. I couldn't get over what I had just witnessed. A few hours later, I received a message to say that the big 'un had been out, and at a huge weight too. Matey had clearly been shouting about it, and too right. He'd swum out to free a 55lb fish from serious trouble. Of course, everyone who caught those carp deserved them, but this bloke had taken things to a whole new level… I just hoped that he'd had a change of clothes with him!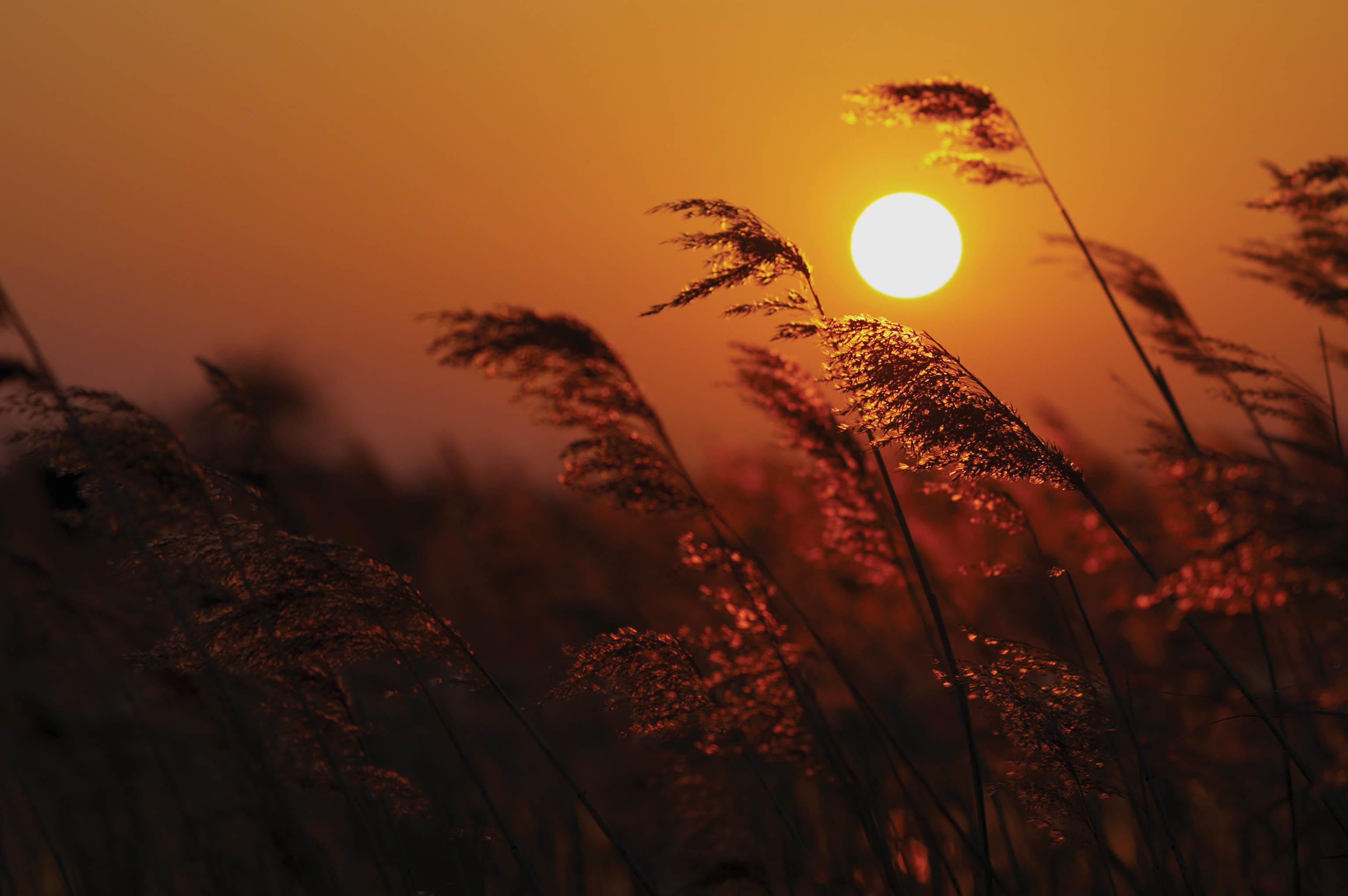 The day passed uneventfully, but it wasn't over. I still felt as though I'd just arrived. I repeated the process of getting the rods out on dusk, two Hinge Rigs being sent out to the general area with minimal disturbance. I felt as though I was waiting for my chance at dawn once again. I couldn't help wondering, though, whether the big 'un down the other end was a sign that the rest of the stock were also there. The fish was seen on its own very rarely, and I had seen it myself with Coins on two occasions. As usual, my brain was fried going into my second night. Yes, I was sitting in a reedbed and was offered little or no visibility, but it felt amazing. Thoughts went through my head that I should, perhaps, be somewhere else, but I always get like that after a couple of nights. I had to stay, and I had to force myself to kick back and keep my head down. Chancers were being moved on from the Road Bank on a regular basis, both day and night. Things were clearly back to normal, but I knew that this would be only temporary. Either the authorities would give up, or the country would go into lockdown, and either way, I would soon be leaving.
The following morning was different. The fog didn't have a chance as huge rolling clouds ripped over the lake. Not only was I fishing in the one calm part of the lake, but as far as I was concerned, that light southerly was history. At daybreak, I ran up the far end to check the back of the wind. I stood there for a while, but saw no shows. I was done. Did I need Zigs? Were my fishmeals still sitting out there? It was my third morning and I'd caught nothing. The stove was fired up and the brews flowed once again. I had one, maybe two nights left in me. This might not seem like a long trip to most, but minimal sleep and a lack of visibility wears thin with me after a while. Normally, I'd burn out after three nights in waders, but I felt the urge to stay, as much as I felt the need to leave. I had to keep my cool and kick back.
The morning period was just coming to an end, when one of the rods was away. From the off, I knew it was a good fish. It hung deep and slowly cut up the lake. Soon after, however, it hit the surface out in front. I heaved, and gradually I drew it towards me. I then knew what I was playing… this was it, and after everything, finally this was my chance. I made my way back into the reeds as the dark shape drifted over the cord… DGs was in the net. I couldn't believe my luck, and straight away I rang Elliott, just as I'd been saying I would for years. I was oblivious of anything else going on in the world. It's hard to put into words what that fish meant. Not only is it an incredible mirror, but it's one of the very best for miles around. As far as I was concerned, it was a fortunate, but also a very pleasant way to end my fishing in the area.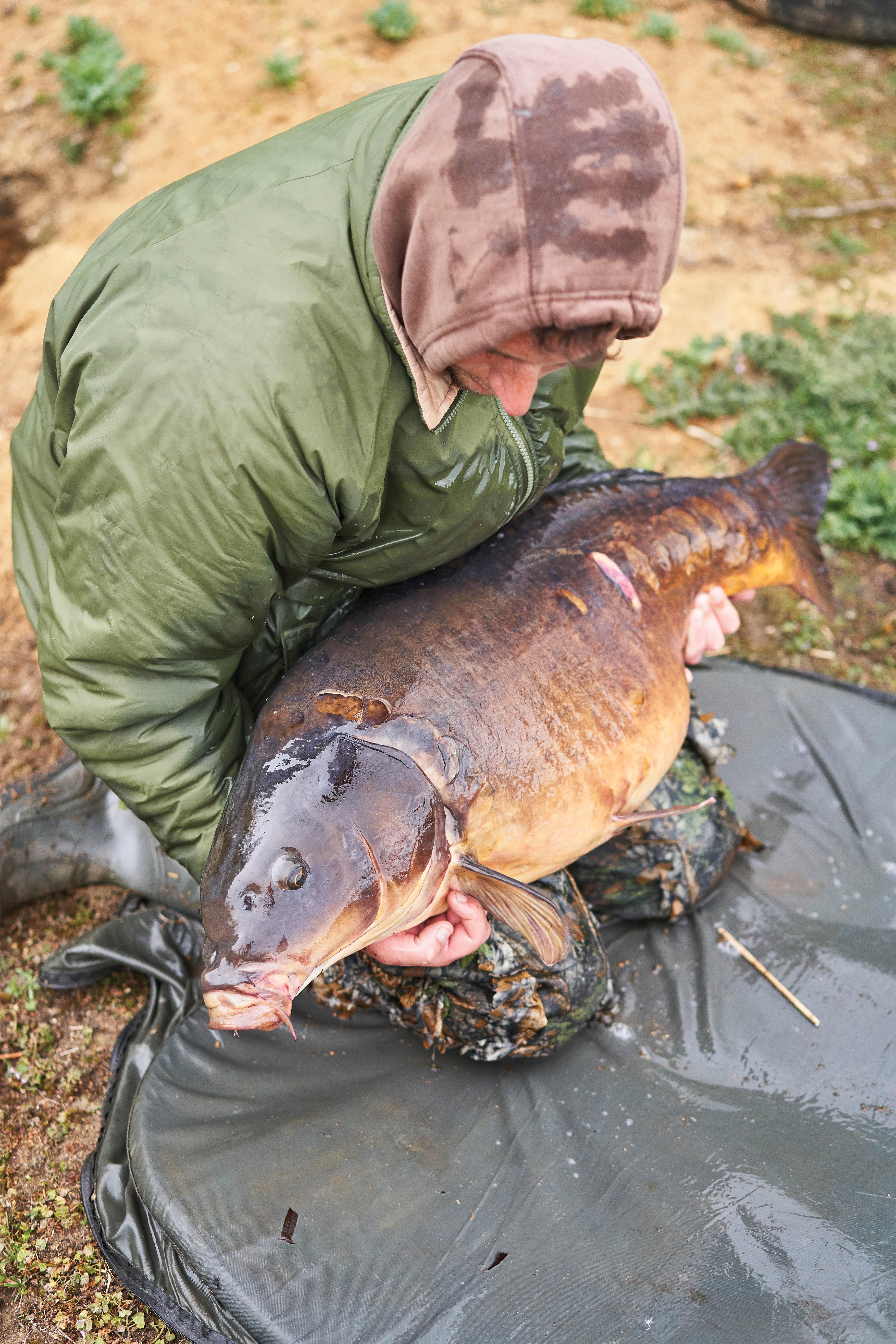 ---