Terry Hearn: Casters in detail
Whilst I covered my caster rig in last year's Little Grey film, I thought I'd try my best to go over it in a little more detail, taking a closer look at the caster clusters…
Caster clusters
Starting with the caster cluster itself, that came about simply because I needed to use a sizeable hook. Of course, it would have been easy enough to just tie up a size 8 or 10 with a single caster fished Mag-Aligner style, but in the snaggy, weedy environment which I was fishing, a little hook really wasn't going to be up to the job. I needed to be using something with a bit more holding power, and so to begin with I went for a size 6 Cryogen Gripper. I imagined that the buoyancy of five casters glued together in a little cluster was going to be ample for balancing out a size 6, but as it turned out it sank like a brick, and so using a little common sense, I simply glued a little piece of black foam to the underside of the cluster, before trimming off fine slithers until I got the rig to sink nice and slow.
As for the two casters at the bottom and three on the top, that was again common sense, as it gave me a pyramid shaped hookbait, which fished wide end up wouldn't hinder the hook too much. Obviously, it made perfect sense to use one of the paler, creamy coloured casters in the middle of the top side too, as a sight bob, with a bronze one either side, and the darker, almost black casters were used up on the underside. One thing I will say, go easy on the super glue - you only need a tiny dab to glue each caster together.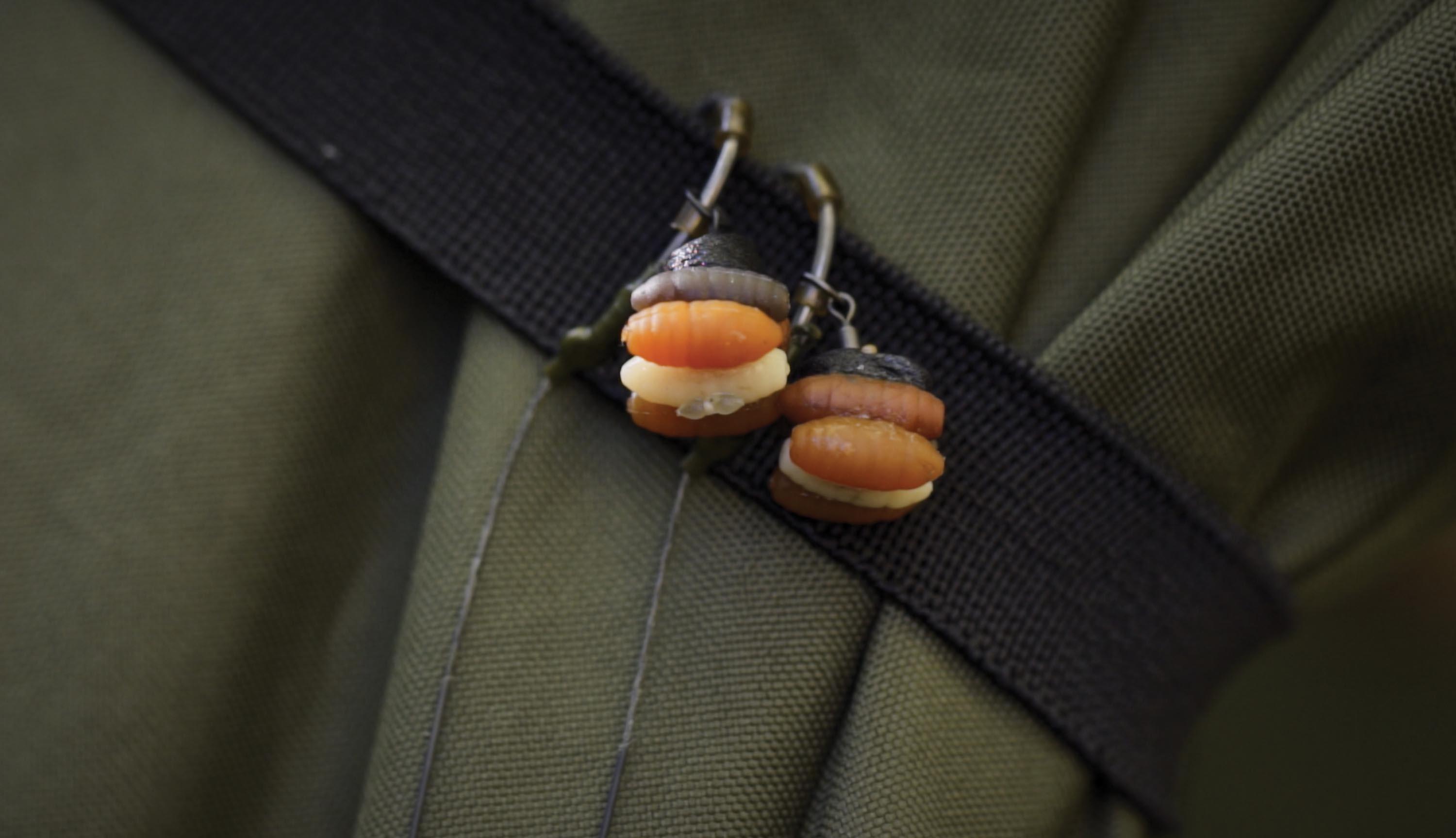 The presentation
To begin with I fished those caster clusters on a very short Hair straight off the back of the hook, No-Knot style, with no rings, stops, tubing or other gizmos. That's how I'd had my first success with the casters, on a very tricky little pool too, earlier that same year. It wasn't until later in the year, once I'd started fishing for the Little Grey, that I started tinkering around with the way that I was fishing them. I think I mentioned in the film that the first night I used the casters I caught a small mirror, before going on to lose what felt like a much bigger fish. At that time I was fishing with the caster clusters on short Hairs with the size 6 Grippers, but after losing that fish I really wanted to change over to a curve shanked pattern, and that meant a bit more tinkering.
That's when I started fishing the clusters on a little hook swivel running up and down the shank of a size 6 Curve Shank, and my next three takes all resulted in fish on the bank. I still felt I'd been a bit lucky though, as with two of them the tiny rubber hook stop at the top had somehow managed to slip right round as far as it would go, all the way to the barb. They were obviously slipping during the fight, and so that was something on my mind which I knew needed rectifying.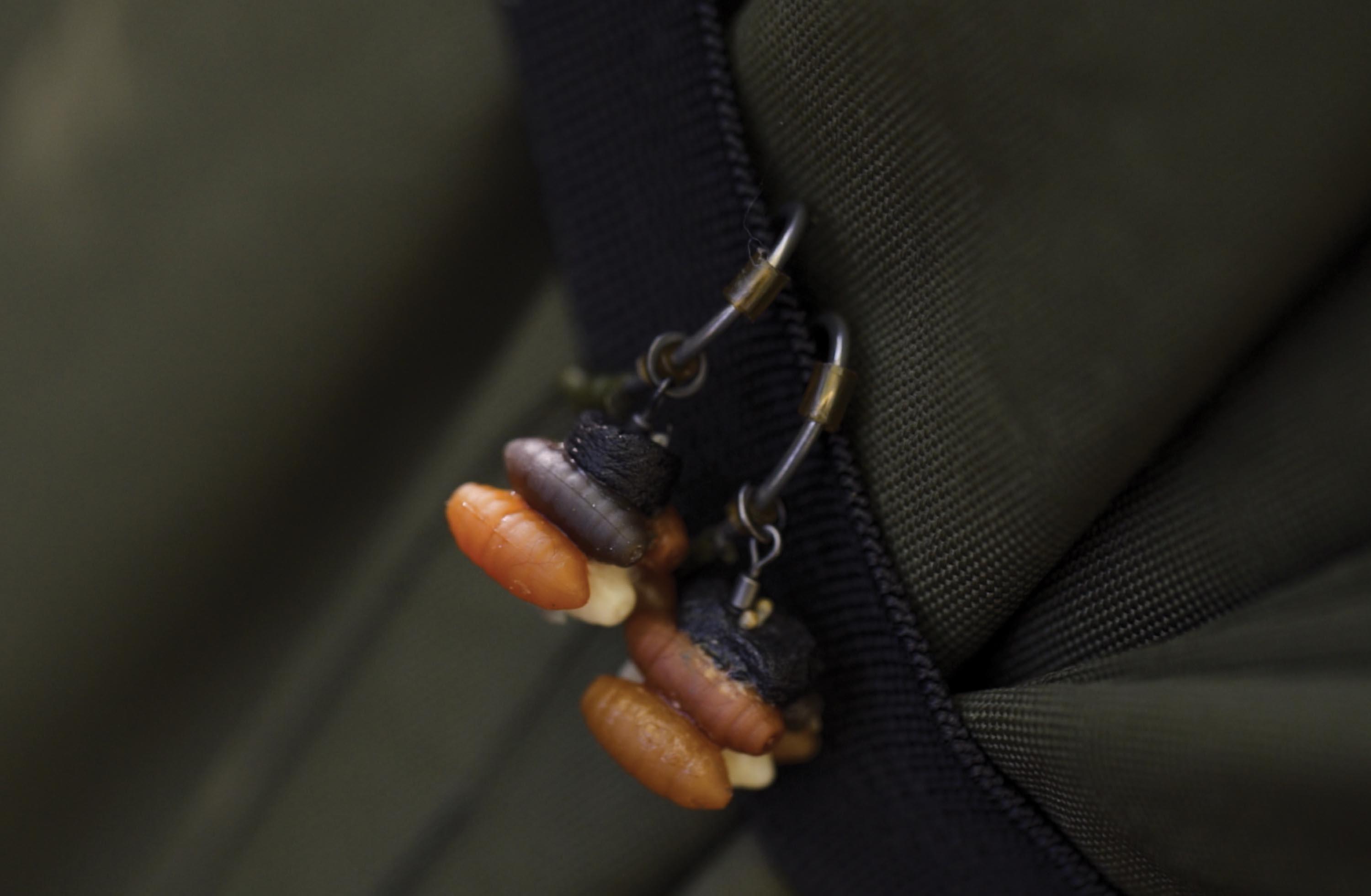 A little while later I received a sample of the new Grip Stops in the post, which were a much tighter fit, and from that point on I I had no more problems. Obviously, if it was a pop-up sliding up and down the hook shank then only one stop would be necessary, the one just before the bend at the top. However, with a balanced bottom bait I find it's best to sandwich the hook swivel between two stops, with a shorter run in-between, otherwise the hook can hang at all sorts of weird angles. Also, without that back-stop there's a risk of the caster cluster swinging round and wedging itself in the hook's gape on the cast, and also a risk of the little ring on the swivel sliding back too far and wedging over the shrink tubing covering the No-Knot. I've had both happen, which is why I quickly added the back-stop.
Adding a kicker
As for the shrink tubing itself, that's just getting the last one or two percent out of the rig. Obviously a curved shanked hook already turns very well on its own without the need of a kicker, but they still turn and flip better when the hooklength, in my case 20lb Loaded Soft, is leaving the hook from a well shrunk, narrow exit point, rather than the full, rounded circumference of the eye itself. The shrink tubing neatens everything up too, plus it removes any glint from the only piece of the hook still exposed, as the rest of it will be covered by the hookbait. Tiny things, but anything which makes you feel happier and more confident to sit behind rods for days on end is always worthwhile.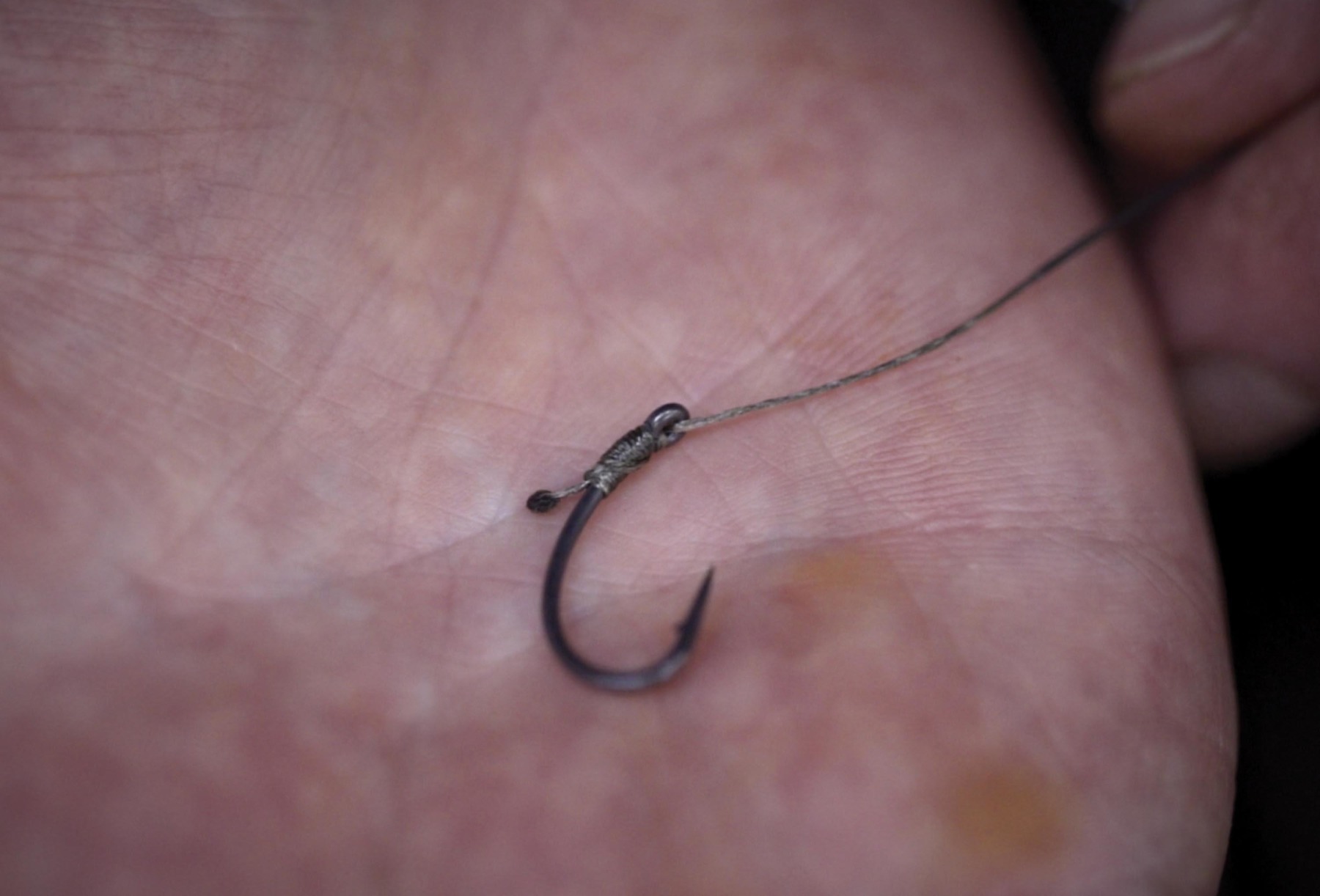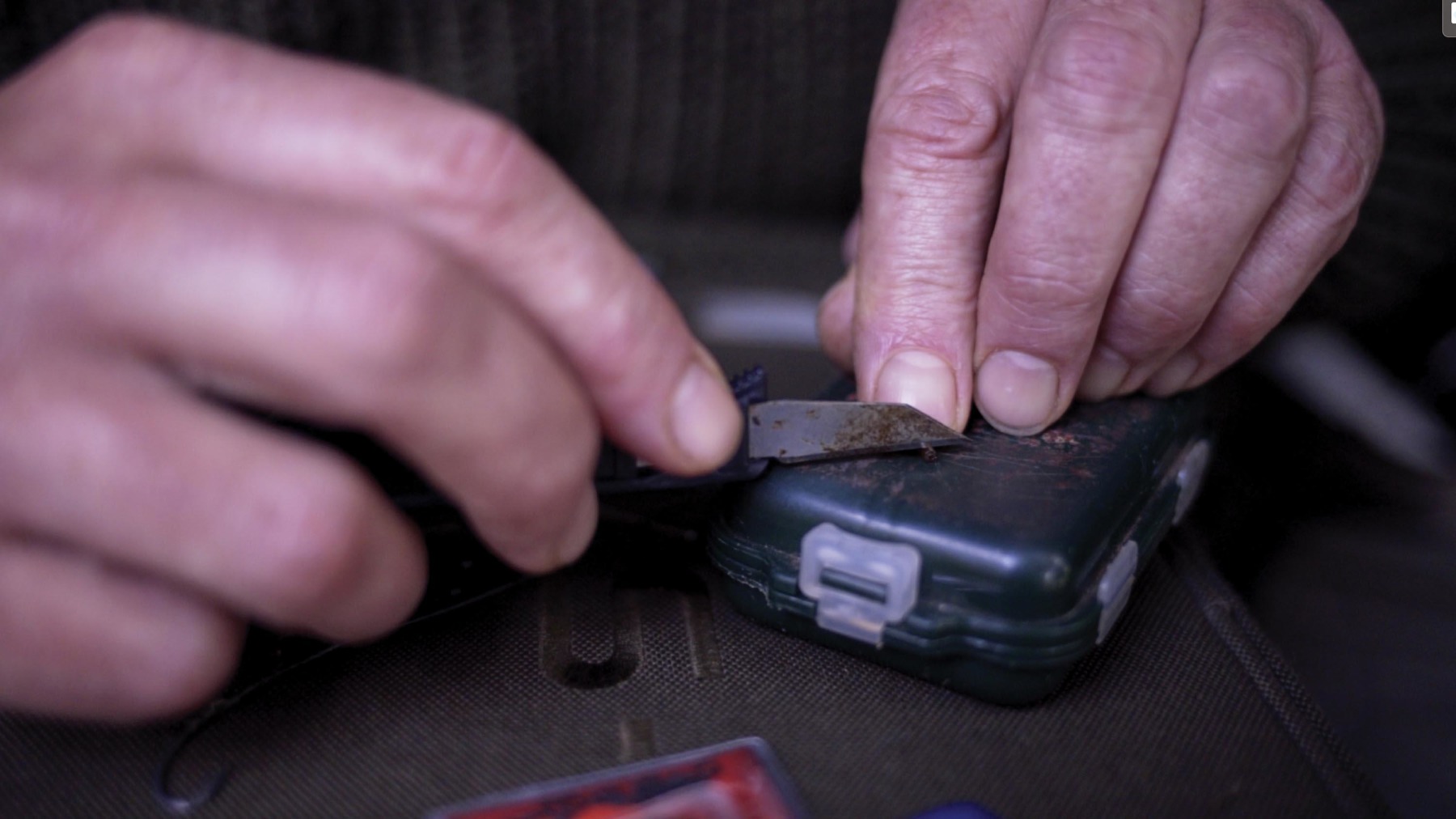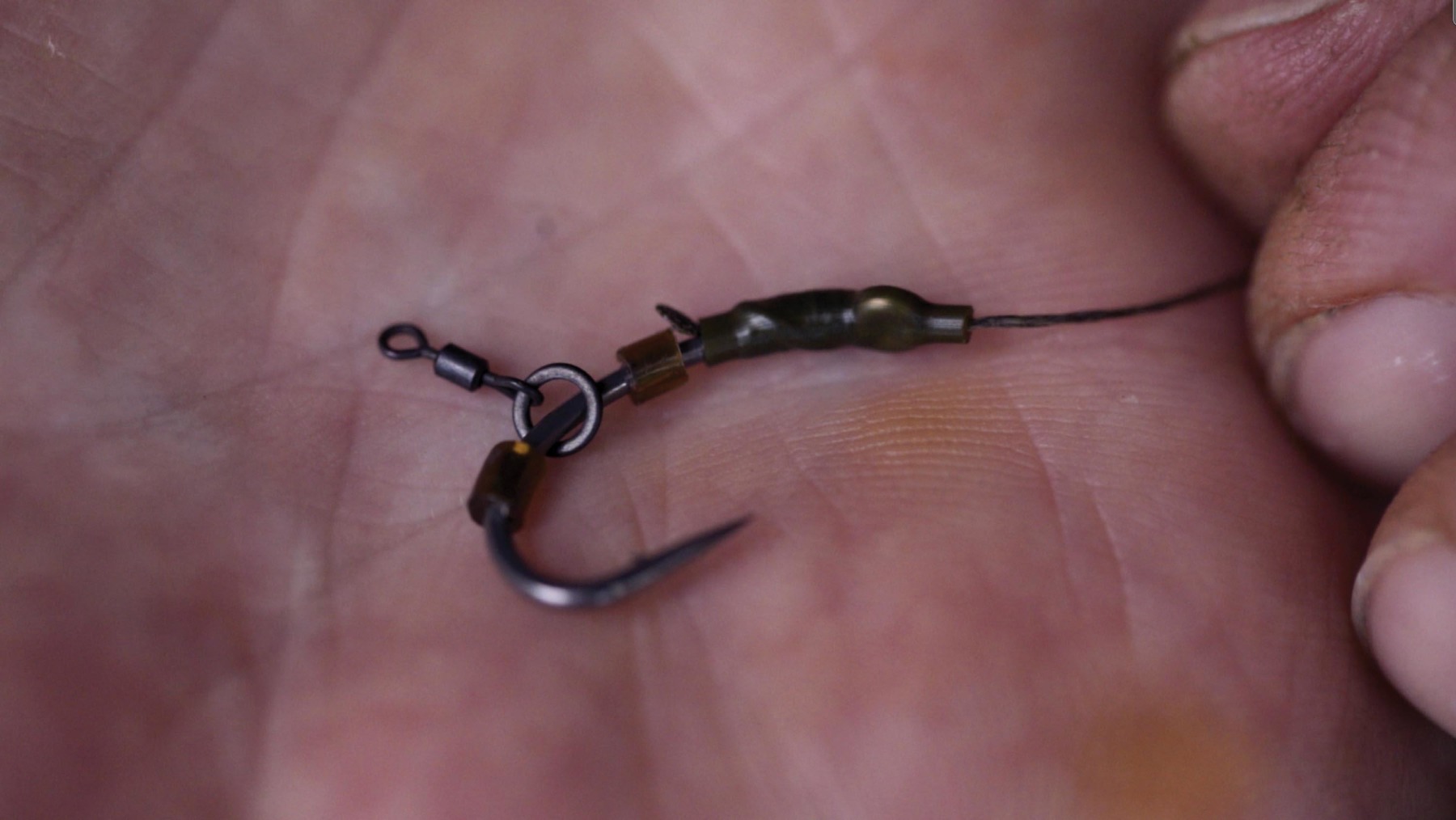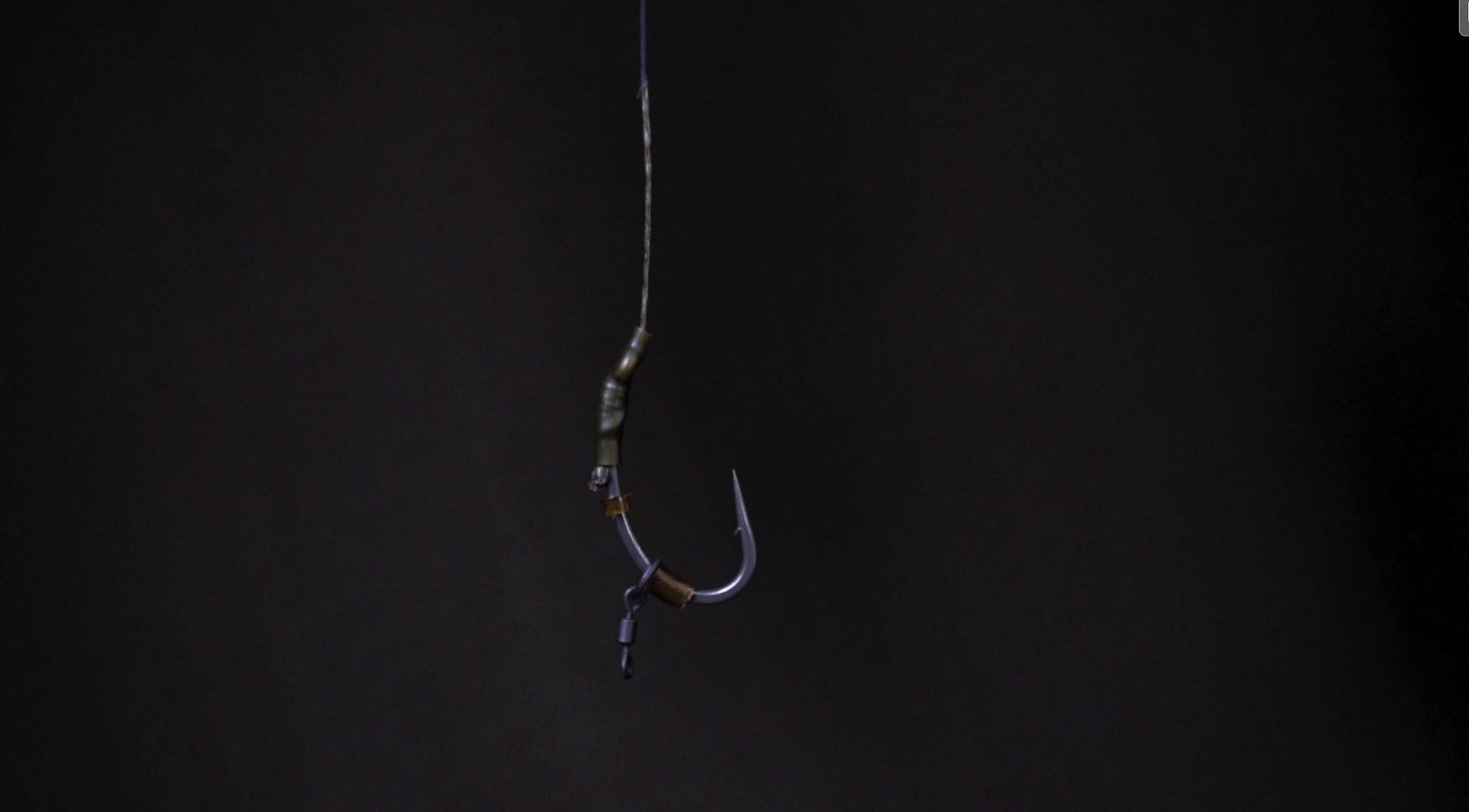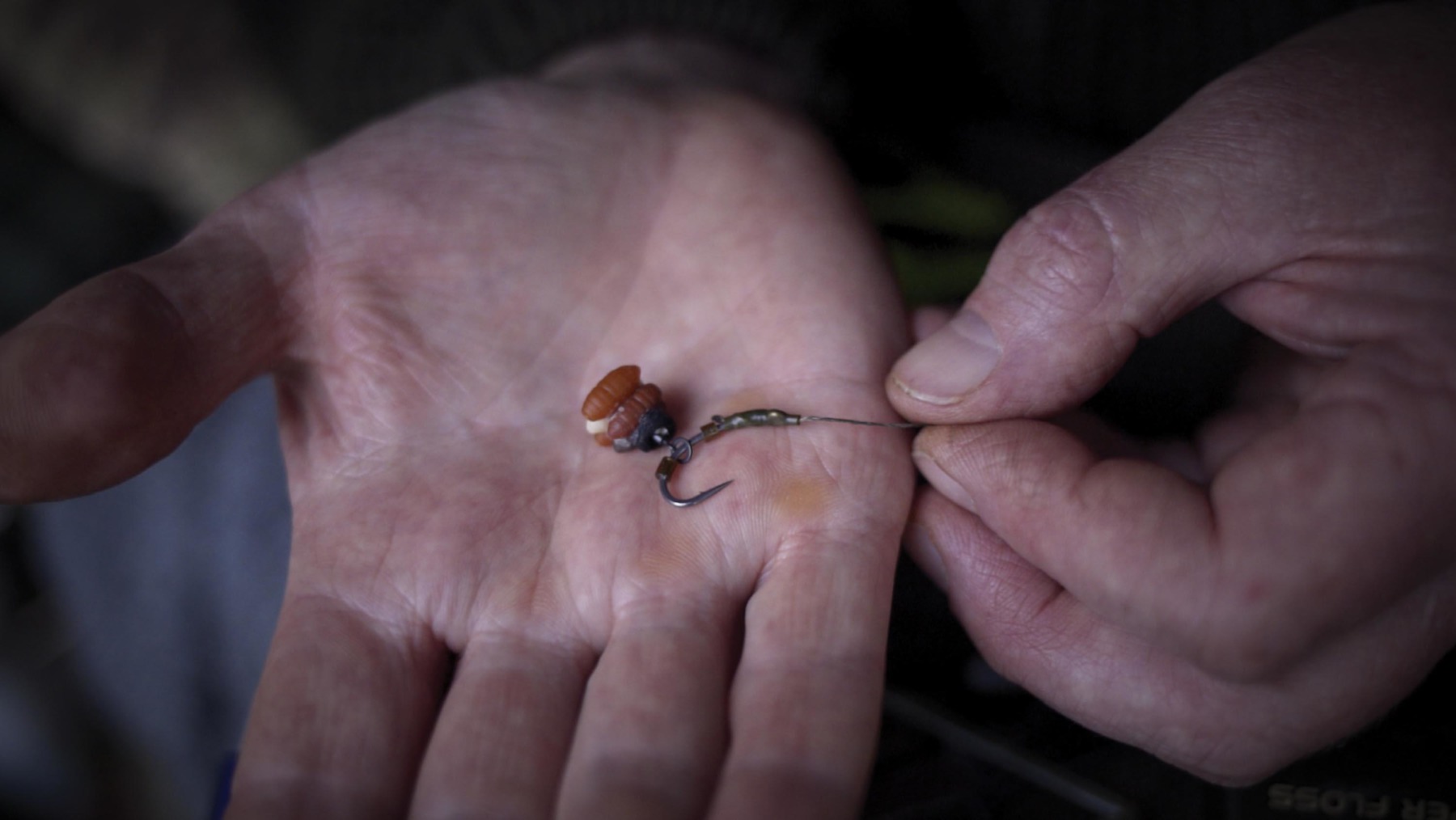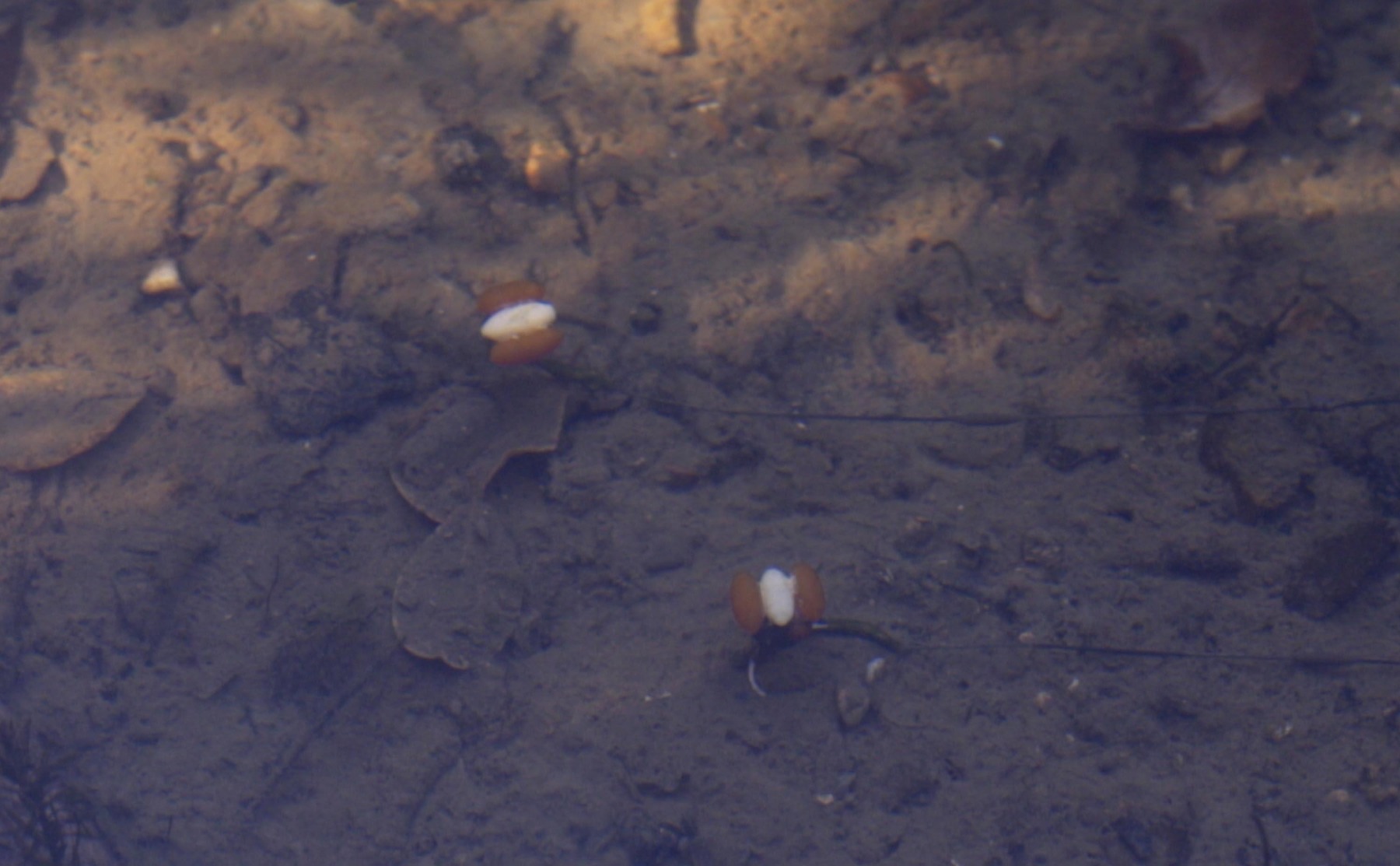 Mesh or solid bags
When it comes to everything else, from lead arrangements to mesh or solid PVA bags, that's up to you. I like the stocking mesh simply because it's quick and easy, and I'm generally fishing casters on clean enough ground for me to be able to simply hook a little bag on. If it was a bit weedier and more hit and miss, then I might be tempted to use solid bags with everything enclosed.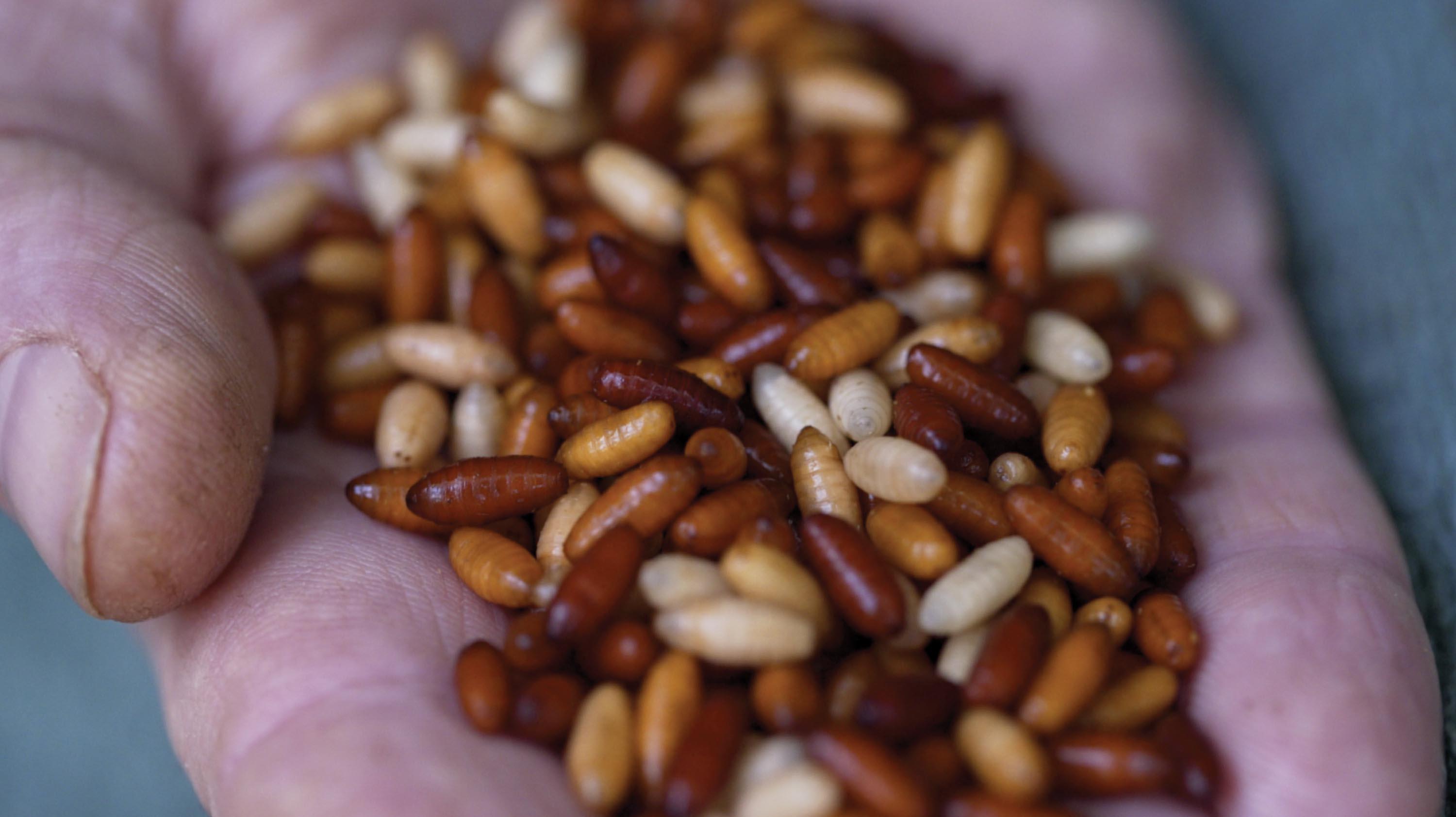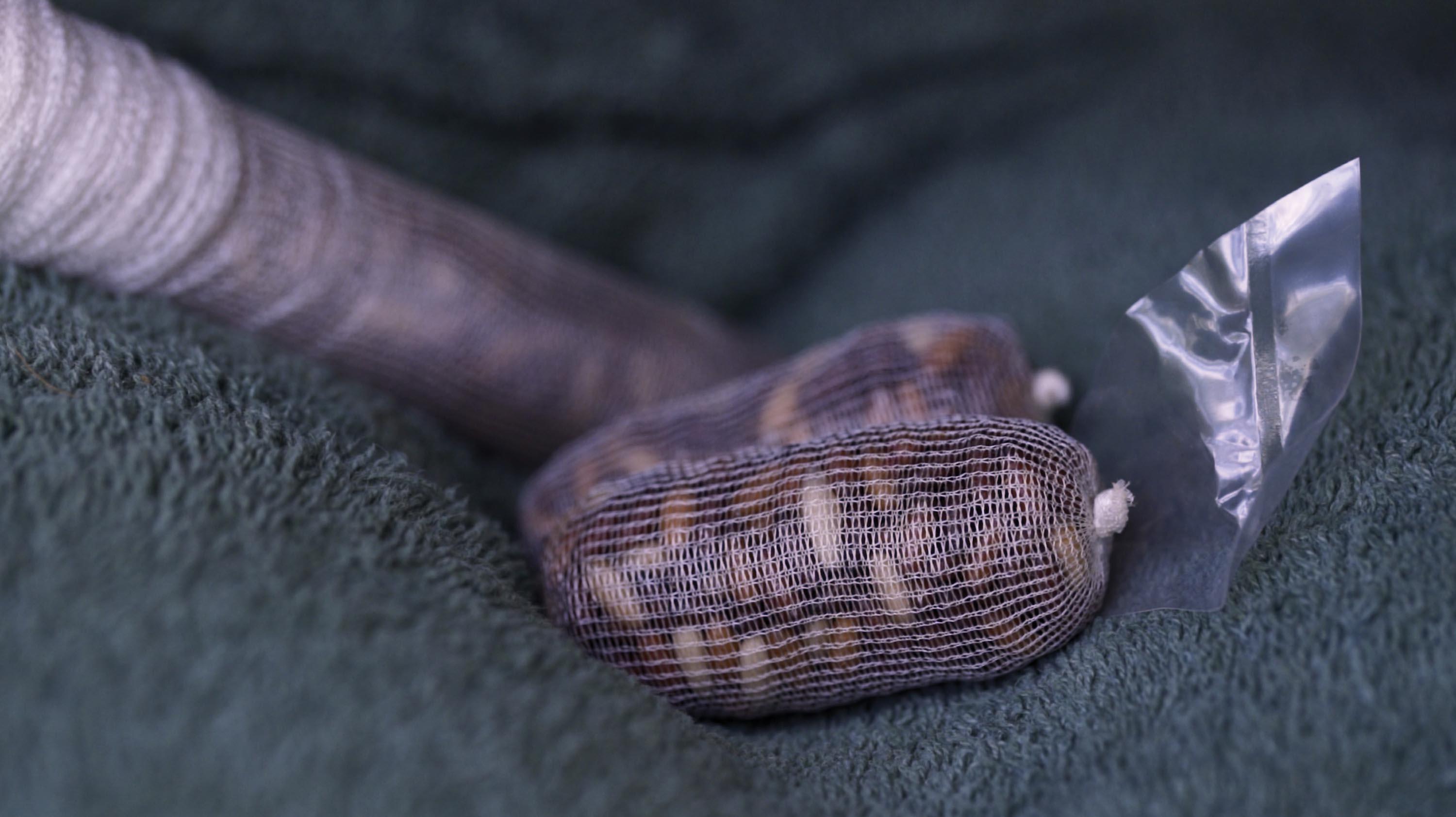 Reusing the clusters
Back to those caster clusters. Once you've got two or three made up to perfection you can leave them mounted to the little hook swivels, reusing them each time like any plastic hookbait, which means less mucking about each time it comes to tying up new rigs. I've had the same few clusters made up for a while now, popped in and out of the same little packet, and there's definitely one or two lucky ones amongst those!
Keep catching 'em.
TERRY HEARN