The Mesh-erschmitt
Carp match ace, Jason Allaway reveals how you can make mesh bags go miles with the secret pva tactic that will transform your range fishing
Jason Allaway didn't come second in the British Carp Angling Champs with partner Jamie Simpson by chance. In fact, the prolific pairing have shared many successful BCAC campaigns over the last three years, quickly becoming 'ones to watch' in any carp match they enter.
Of the duo, Jason's the big chucker and this competitive East Midlands-based angler has numerous big fish to his name. But as you might expect from such a carp match expert, his fishing is not just about hitting the horizon. More importantly, it's all about SPEED.
We joined the BCSG member at his own Warren fishery on the Nottinghamshire/Derbyshire border, to find out more about a PVA bagging tactic he's used to great effect on waters all over the country. The great thing about this innovative 'lead inside the bag' approach is that anybody can give it a try.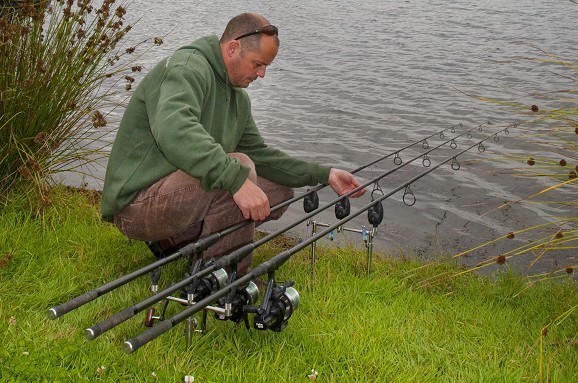 An active mix
"My fishing is all about being able to do things quickly," Jason tells us, peeling the lid from a pungent smelling bait bucket. "I've always fished this way and mine and Jamie's involvement in the BCAC and other competitions has really taken this 'speed fishing' approach to another level.
"Certain approaches start to become a regular part of your armoury and you soon start thinking of ways to do them more effectively. The 'lead in the bag' tactic was one of those things. The 'Mesh-erschmitt' solved a number of problems."
As Jason rummages through his awesome looking bait combination, we can't help but enquire about the contents of the mix. Whilst the way he presents this bait is quite different to the norm, the actual mix itself has some unique elements.
"The lake depths vary from shallow marginal shelves to a maximum depth of 18ft," he explains. "Weed growth is prolific in the marginal areas and is a haven for the natural food items that are abundant such as various invertebrate and crustaceans. In short, at this time of year there's plenty of natural food for the carp to eat, so I'm competing with that.
"It's why I started to include mealworms in my mixes. They don't quite sink and don't quite float so by crushing them up an leaving a few half and whole ones, I end up with a spot that's really active, with the whole mealworms almost helicoptering over the area whilst the crushed worms rise and fall and waft around the swim.
"I've seen anglers using crushed pop-ups and things to create a similar effect but I worry that on clearer, pressured venues that the carp may be wary of too bright a bait. I want my bait to seem natural, because from years spent watching carp in gin clear venues, I've noticed that many of the spots they drop down onto to feed naturally are indistinguishable from the rest of the lakebed. There must still be a food signal there, and that's what I want to replicate.
"It's why the rest of my bag mix is made up of different sized pellets, including some larger ones, and the ever-effective Supercrush Green groundbait from Sonubaits," he points out. "Carp love that groundbait and it adds a nice natural colour to the mix. It's ideal on clearer venues, especially those with bits of weed everywhere."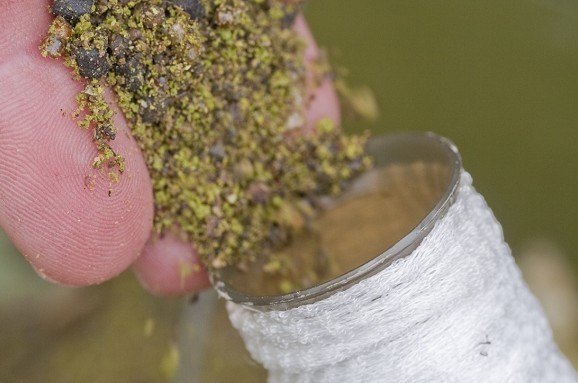 01 Jason starts by adding some of his bag mix into his mesh PVA tube.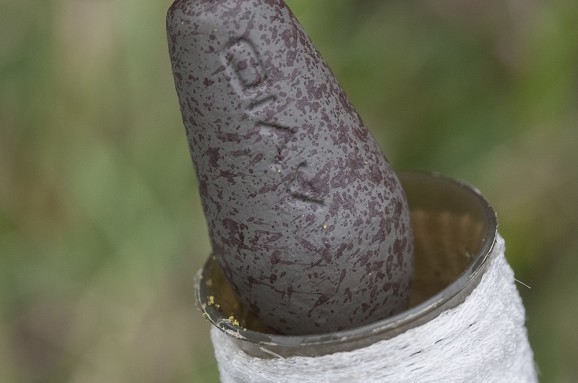 02 This is followed by the lead. This is a 2.5oz Distance Swivel offering.
03 Bunch the bait around the lead so it's tight and then locate the swivel.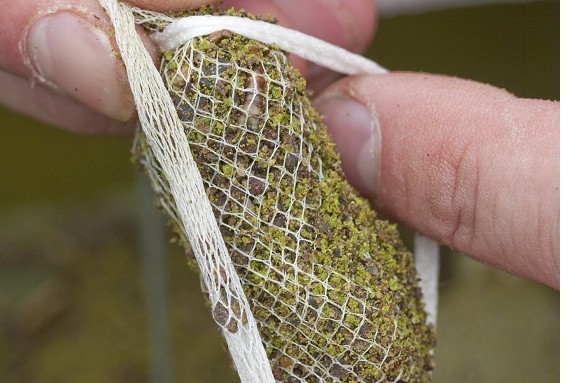 04 Loop the PVA around the underside of the bag to create a knot.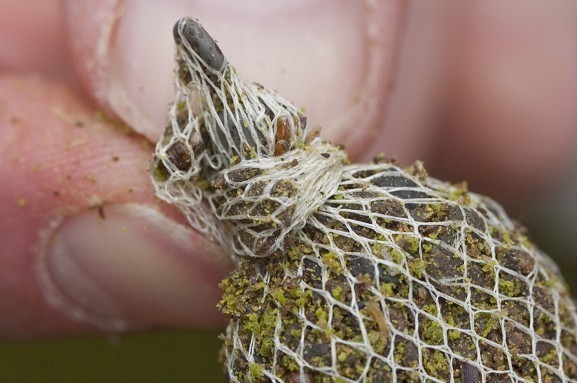 05 Secure the PVA knot around the base of the swivel on the lead.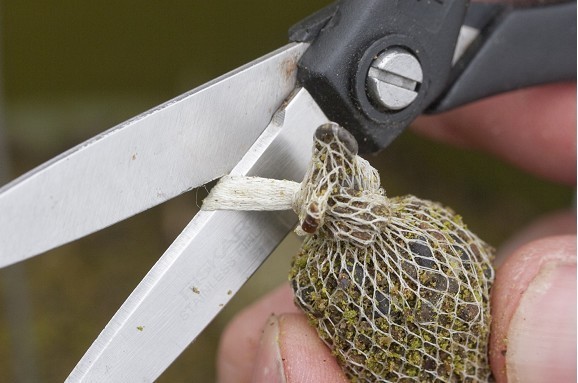 06 Trim off any excess, just as you normally would when tying bags.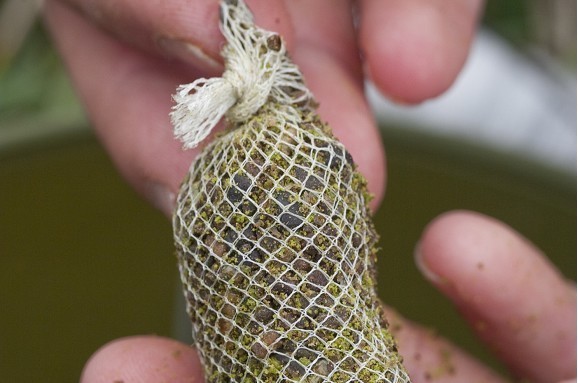 07 The finished 'lead in the bag' will cast well over 100yds with ease.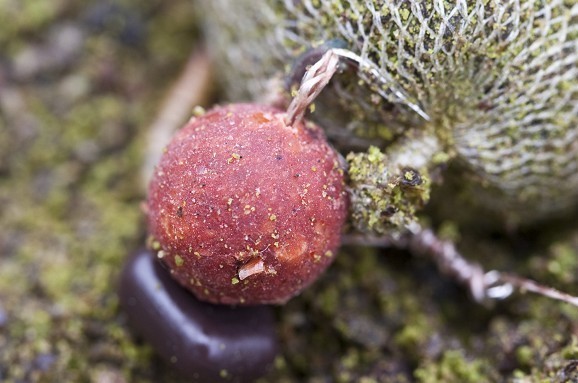 08 Now simply hook your rig into the base of the bag. No more tangles!
Super speed
Whilst Jason explains the contents of his bag mix to us, he starts making up a few fresh bags with leads inside. As you might expect, he already has a fair few tied up that have been left in the mix to tighten up the PVA – this is important for longer-range fishing.
"I sometimes turn up to a fishery with 50 of these tied up. It makes the bucket quite heavy, but it really is worth it," adds Jason. "Small mesh bags hooked onto the end of your rig will cast a fairly long way, but you always have it spinning and creating drag, limiting the distance. With this presentation, you just have a slightly imperfect lead shape, but you can cast these well over 100yds with your normal fishing gear.
"I know I could use solid bags, but they take longer to tie up and when time is of the essence, that's no good to me.
"You also don't get any of the initial PVA gloop with this presentation, which is important when you want instant bites. The fact I can just hook on a rig to prevent tangles and keep everything streamlined is just a bonus. It all works together."
Jason's rigs are also very simple. The old faithful Kamasan B175 in a super sharp size 8, used in conjunction with a short braided hooklink, is both easy to tie and a superbly effective hooker. Jase is using a sinking Corn Stop from Avid on top of his Quest Baits boilie hookbait to add some weight. With a bit of tubing right round the bend of the hook, this makes for some very positive hook holds!
"You can see how everything works in harmony here, it's a tactic you could take anywhere," he smiles, launching one of his creations towards a showing fish. "You can use this same bait mix as feed and chuck these out over the top, or simply bang them out to crashing fish or likely looking areas to fish for themselves. There's just the right amount of bait there to tempt them. I worry sometimes that a solid bag offers too much bait and can make it harder for the fish to find your hookbait.
"Like I said before, my fishing is all about speed. I want to speed up the whole process, from creating the presentation to getting a bite on it. It means that whether I'm in a 48hr match or just fishing for a few hours after work, I'm ready for it and not missing out on fishing time through being disorganised."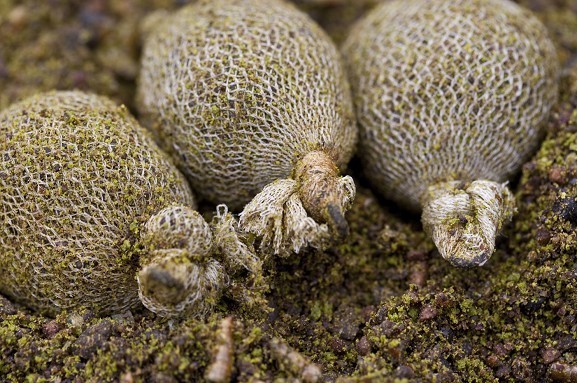 Get on it!
Just as Jason extols the virtues of the 'lead in the bag' tactic, his middle rod rattles off. With the lake not being especially productive at the moment, it's an indication that Jason's got his tactics spot on today.
"These fish don't seem to want to feed over a big area at the moment, but they are being very nomadic and dropping onto smaller baited spots or bags," he explains, trying to keep the kiting fish under control. "By blending everything in to the lakebed and being able to get a bag presentation out at range, I've been able to winkle out a nice fish."
As the stunning common kisses the spreader block, it's clear to see why Jason puts so much faith in this set-up – the carp is nailed plumb centre of the bottom lip. Jason quickly unhooks the fish, clips on a fresh 'lead in the bag' and rig and thumps it back to the spot. It's poetry in motion, as our man tries to make the most of any potential feeding time.
"Could be a shoal of carp out there that have just decided it's time for a feed," grins Jason. "This beauty wouldn't have been the only one feeding."
It's a lovely mid-double, a really pretty, clean fish that may never have seen a hook before. And after a few quick pictures, Jason bids farewell to his prize, returning the golden specimen back to its watery 18-acre home.
"I've taken great pride in watching these fish grow on in this lake. I'm thrilled to have bagged one for the cameras. It goes to show that the 'lead in the bag' approach can work even when the fishing's tough," he concludes. "I'd recommend the tactic to anybody looking to get more bites. Get on it!"