New way to record your catches
The Carp Capture app is now available...
A unique app that allows you to record the weight your catches and share your photos on social media via a simple one-click facility is now available to download for FREE via the Apple App Store or in the Google Play Store.
The new Carp Capture app is incredibly user-friendly. Once you have downloaded the app, simply enter the weight of your fish via the 'enter weight' tab and click on the 'take photo' tab. The weight of your catch will show on the screen when you take the photo enabling you to capture the perfect photo every time with the weight of your prize catch displayed.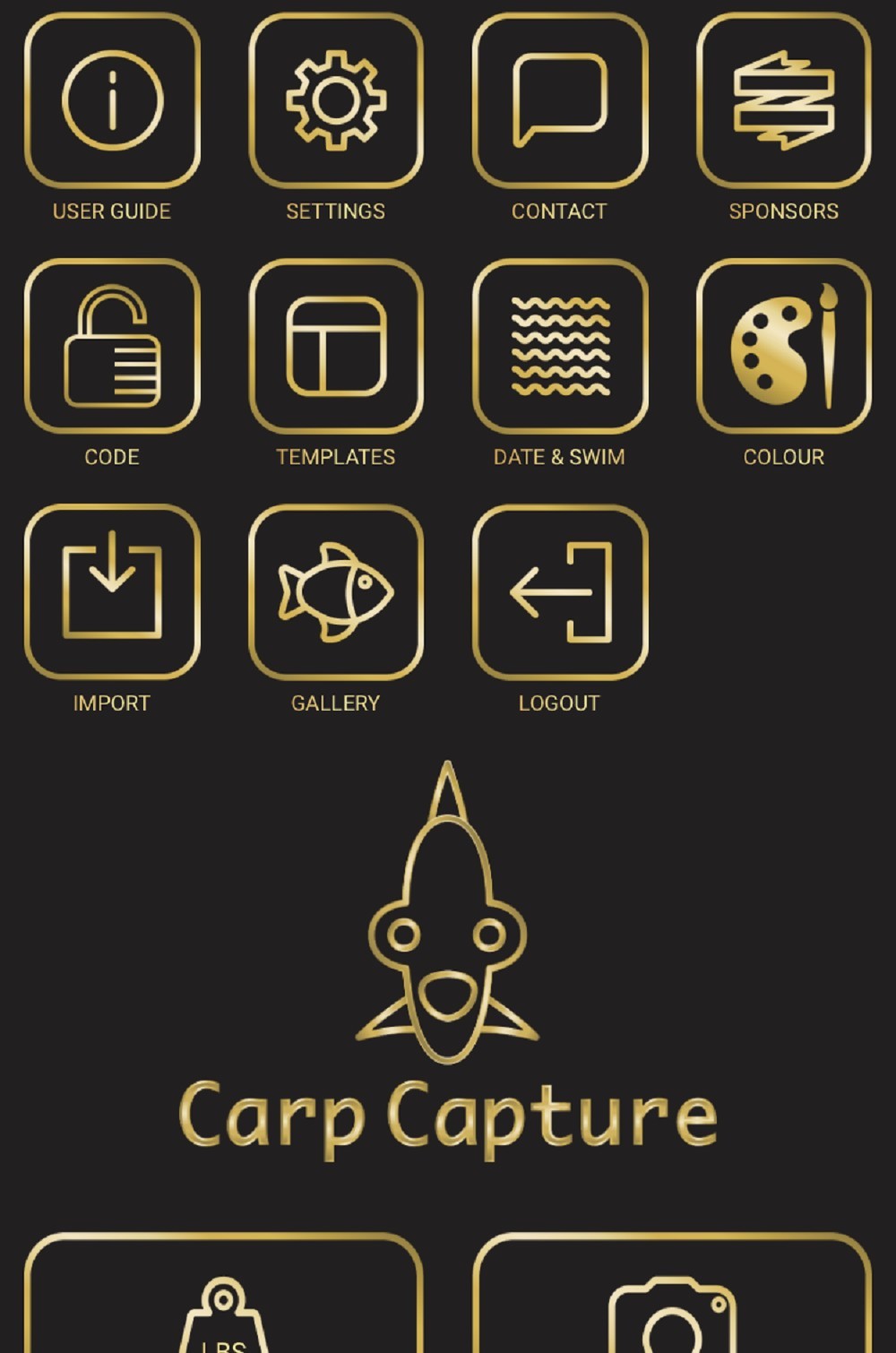 The photo will automatically save into the app's Gallery and a simple one-touch facility allows you to share your photos with friends and family via Facebook, Instagram, Twitter or WhatsApp.
You can upgrade the app for just £9.99 for 12 months, which offers the facility to add extras to your photo. These include the date of your catch, the swim name or number that you are in, and if you are lucky enough to land a fish with a name, you can enter this information too. The app features nine different colour themes (with more to come) and you can move the position of the logo and weight ribbon to your desired location. In addition to this you can also import photos from your phones gallery and overlay the weight details of previous captures.
"I had the idea many years ago to develop a way to remember all of my catches rather than keeping scribbled notes in a diary, but the technology just wasn't available. The app has now been in development and field testing for the past 18 months so I'm delighted to finally see it available for everyone to use. With over 500 downloads in the first week since it was launched is testament for the need for something like this for all anglers", says Jules Walter, who developed the app.
Lake owners, tackle manufacturers and bait suppliers who upload their logo to the app will receive a unique four-digit code, which users can enter via the 'code' tab on the app's home screen. These logos will be also displayed on all photos taken via the app to generate great exposure and enhance every shared photo. The app also provides lake managers a great way to monitor the weight and health of their stock.
To see an example of photos taken using the app, please visit the website
www.carp-capture.com