10 things we learnt from underwater films and articles
10 things we all instantly changed, then forget about, after the first underwater films and articles
1. Camo pens
In the mid-2000s, listening to carp anglers sounded a lot like hearing a distant episode of Father Ted. Fleck this, fleck that. We all went flecking mad. The phrase 'break up the outline' became commonplace and we used glorified marker pens to add dashes - sorry, flecks - of colour to our leaders and leads.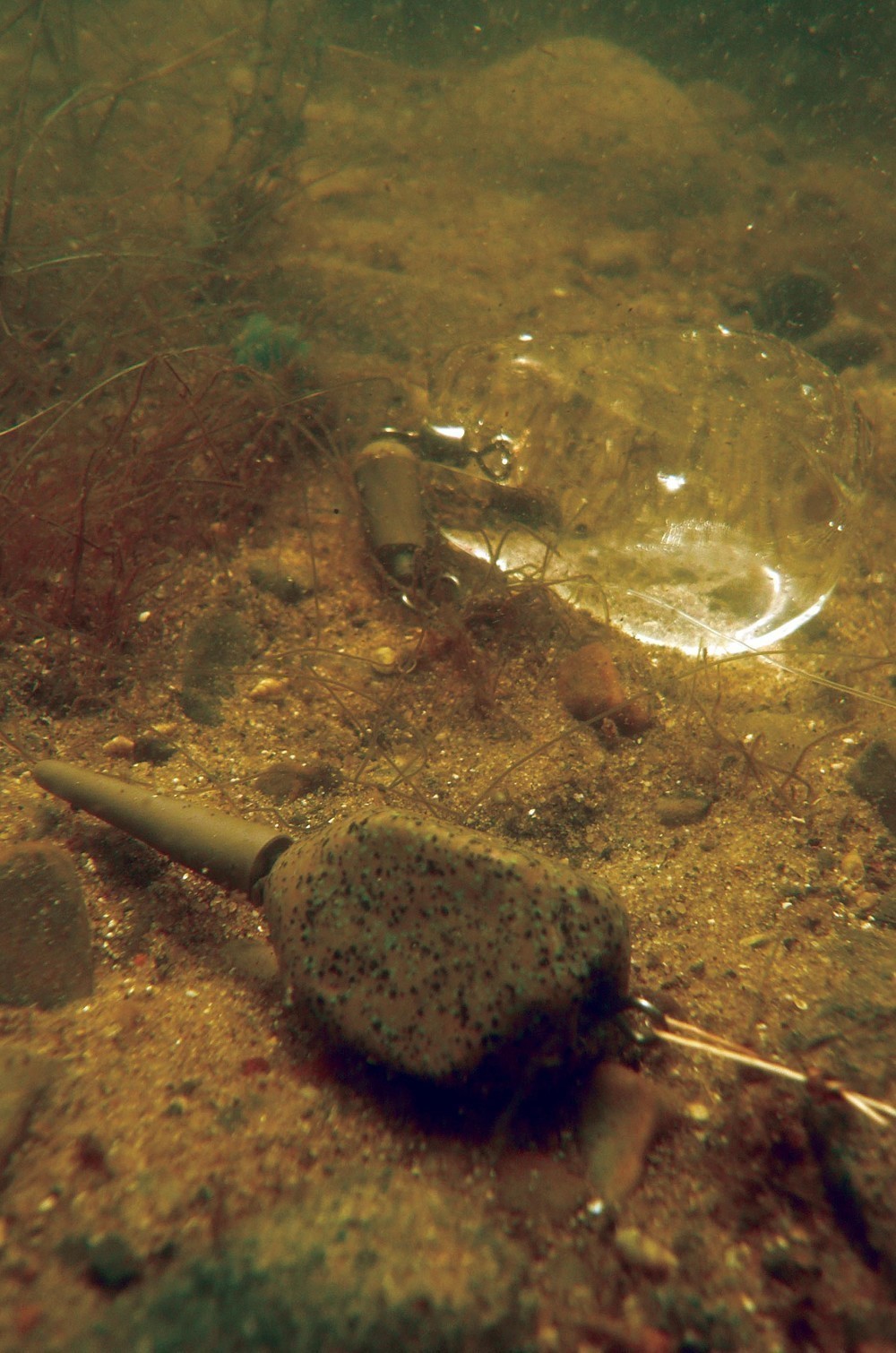 2. Glass leads
There was a short - and bizarre - period in carp-fishing history in which we all became fixated by leads. Clear leads were briefly the must-have item, based on the underwater theory that they blended in like fluorocarbon. And then, in a huge about turn, we all decided that bright-pink leads were much better for attracting carp, before coming to our senses with browns and greens again.
3. Heavy leads
Remember Rich 'Cash' Farnan and Mark Bryant's Lifting the Lid on Gravel Pits DVD, shot underwater at Hardwick Smith's? The key finding from it was just how little resistance and hooking power standard leads of 2oz or 3oz provide. But we all quickly forgot to load up on 5-ouncers!
4. How often they get away with it
All other items on this list are things we've accidentally forgotten, but this is something we all choose to forget for the sake of our sanity. Korda famously premiered one of their Underwater films at a cinema in Essex, and most of the audience trudged out afterwards depressed at how often carp pick up your bait and don't get hooked. Definitely one to block from your mind!
5. Fruit
Maybe one of the greatest baits of our time has been hiding in plain sight for years. Matt Hayes once travelled to Italy for one of his Lake Escapes programmes and, with an underwater camera attached to his lead, caught a fish on a Hair-rigged strawberry. You might sit there and chuckle at the memory, but maybe secret squirrels in the Colne Valley are right now smashing waters to bits on grapes and plums…
6. Elliott Gray's Hinge Rig
A young Elliott Gray gatecrashed the second part of Korda Underwater 8 and instantly helped Mr. Fairbrass catch a 40lb-plus common with his take on the Hinged Stiff Rig. The presentation remains as deadly as ever, but has definitely been pushed down the charts by the more fashionable Ronnie and Multi Rigs.
7. Stiff rigs
Many underwater vids and clips have shown just how tricky it is for carp to deal with stiff presentations, yet a quick rig check at a busy day-ticket water would show very few anglers using purely stiff rigs.
8. Pinning it all down
As underwater footage showed wary carp wafting and flapping their fins to seemingly detect line, it became imperative for all anglers to use weight to pin down their main line and leaders. It seems quite sad, then, to realise there hasn't been a single recorded sale of flying backleads since 2004.
9. Baiting-up distances
Last year, Rob Hughes got on his diving kit and asked Lee Morris to wang leads at him for a Fox video that would definitively answer the tricky question about how far past your marker you need to cast and clip up. It was a masterclass from both anglers, but it feels like you need to do some GCSE revision to remember what the answers were.
10. Time off the deck
Watch any underwater footage - from Korda's incredible productions to amateur WaterWolf footage on YouTube - and you'll spot one constant: carp very rarely sit on the lakebed. They are constantly hovering in mid-water and at different points in the water column. But do most of us fish Zigs with any real gusto? Do we fleck!