11 things you might not know about Mark Pitchers
What you might not know about the self-proclaimed carp freak...
What you didn't know about Fox/CC Moore consultant and YouTube sensation Mark Pitchers
1. He used to drive a pimped up Subaru Impreza
Now he drives a pimped up Volkswagen Transporter complete with Black Label detailing
2. He releases worms back in to the wild...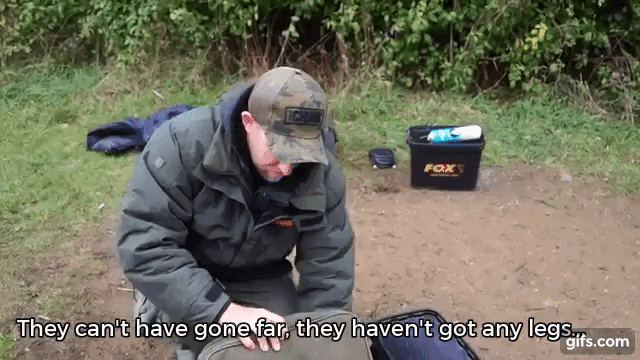 As shown in The Challenge Episode 5. Watch the whole episode here.
3. ...but has a huge phobia of slugs
While filming "In Pursuit of Carpiness" Mark encountered this beast.
4. He once owned a tackle shop
Mark set up the first tackle shop in the north-east which sold only carp fishing tackle.
5. He owns a lake, Wainstones Syndicate
Critics said it wasn't possible to grow 30lbers in the north-east but Mark has now proved them wrong.
6. He makes his own mugs
And they're available from markpitchers.co.uk
7. Despite being a self-proclaimed tea expert, he is actually allergic to caffeine
Decaf only...
8. He caught the nation's favourite: Benson
Which is still his PB at 56lb 8oz.
9. He's represented England at match fishing
Back in 1995, Mark represented the England youth team at the World Champs in Italy.

10. He has a personal trainer
Well he needs to look his best for his 38,000+ Instagram followers.
11. He used to be a window cleaner
A few years ago Mark used to clean windows for commercial businesses for a living.
Want to know more about Mr Carpy himself Mark Pitchers? Watch our CARPology Carpool starring the man himself below...