31 carp books you need to own
And some are worth a small fortune...
We now have hundreds of carp books to choose from, with more appearing every year. How do you choose the game-changers from next year's landfill? Here's our guide…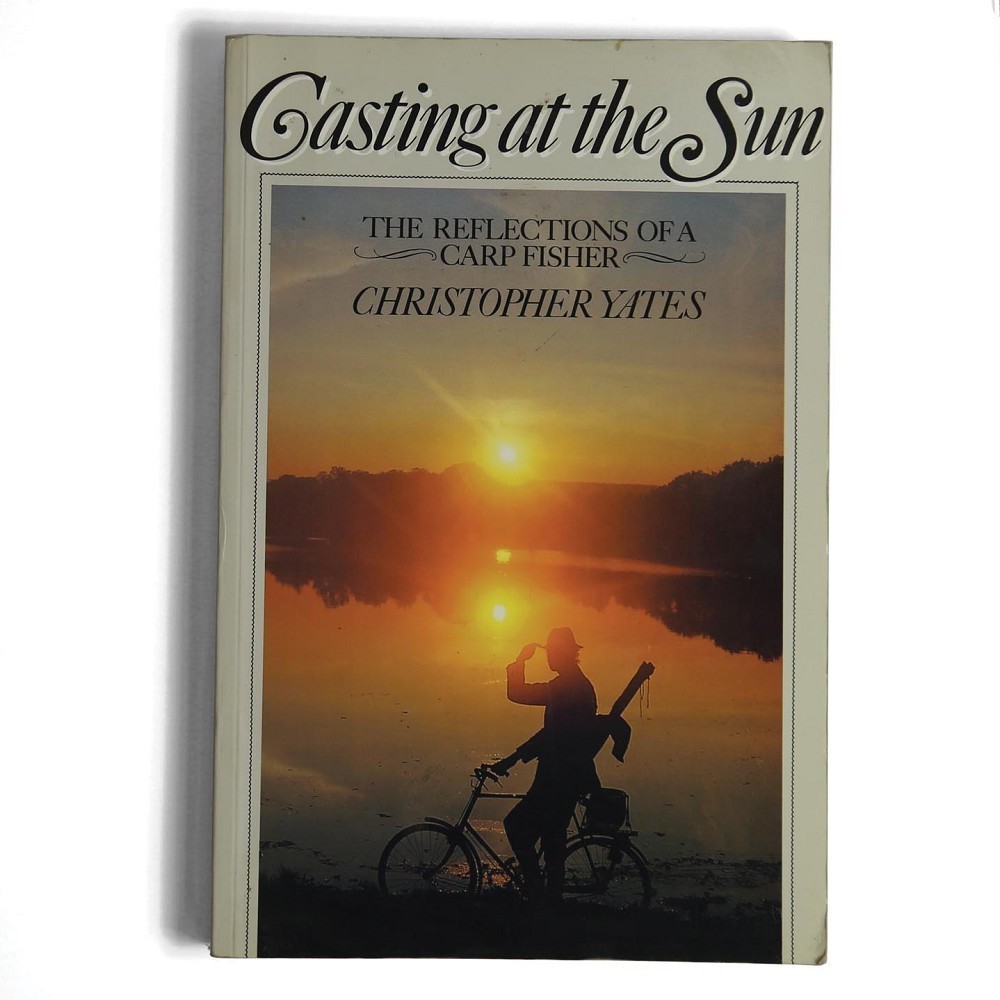 1. Casting at the Sun by Chris Yates
Considered by many to be the finest work on carp fishing… well… ever! The undoubted highlight of the book is Chris' time on Redmire Pool during its pomp. The monster stories are unrivalled and the book builds to Chris' capture of one of the giants at a new record weight. No other book has come so close to capturing the beauty of carp fishing.
PRICE: From £25 for the paperback on eBay
RARITY: Plenty of impressions exist, but the one to have is the 1986 hardback, which is getting rarer!
2. The Secret Carp by Chris Yates
Yatesy's second book on carp was actually written on the banks of a secret estate lake. Chris charts his session in real time but allows his mind to wander over previous exploits, bringing a vividness that only his pen can evoke! There has never been a better writer on angling than Yates, and this 1997 publication is another masterclass!
PRICE: From £12.99
RARITY: Abundant. Try eBay!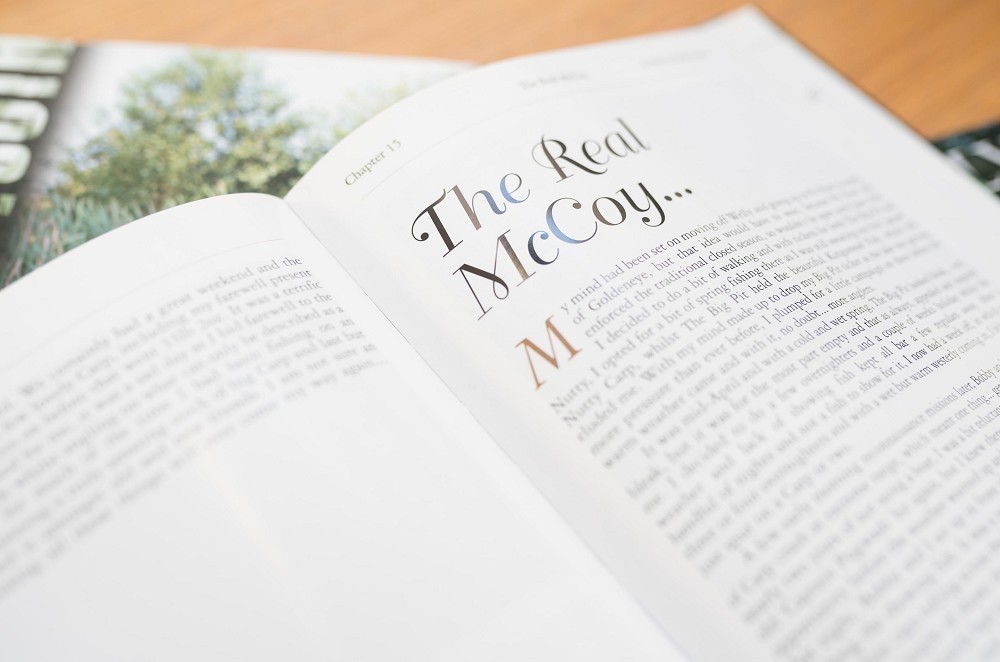 3. A Merry Olde Dance by Micky Gray
There's a punk spirit to Micky's first book. It's a full-blooded romp through the 1980s, 1990s and 2000s with some of carp fishing's biggest characters painted in all their 'glory'. Micky's prose has an honesty that made it an instant cult classic when it was published in 2007. It helped that some of the carp Micky wrote about had never been widely published before too!
PRICE: First (and only) editions go for £150
RARITY: Not for sale very often!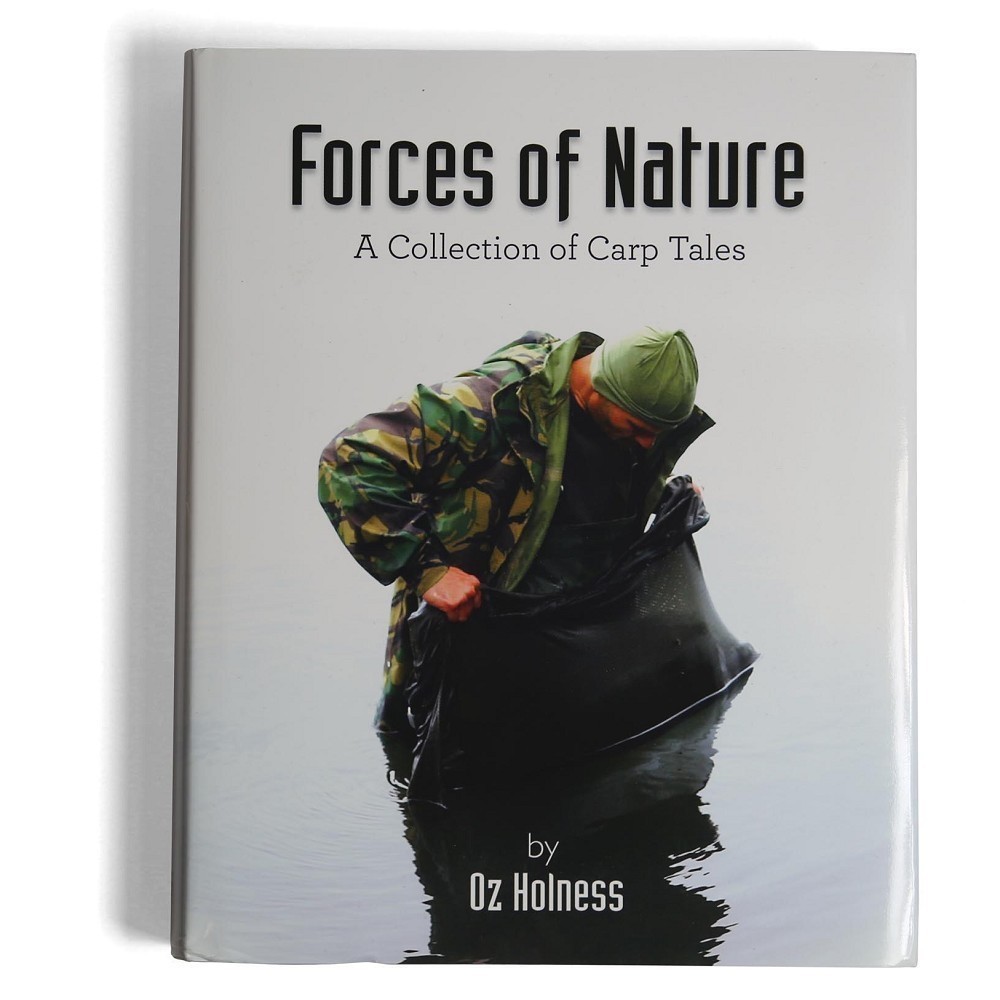 4. Forces of Nature by Oz Holness
It's not often that a book hits the market these days with such a buzz as Oz's first book did. Of course, it's got Two-Tone at a record weight, The Burghfield Common and the Baby Black Mirror in there (plus loads more), which clearly helped it catch fire in the public imagination, but it's well written and Oz's attention to detail means the design is spot-on!
PRICE: From £30 from calm-productions.com
RARITY: Still in print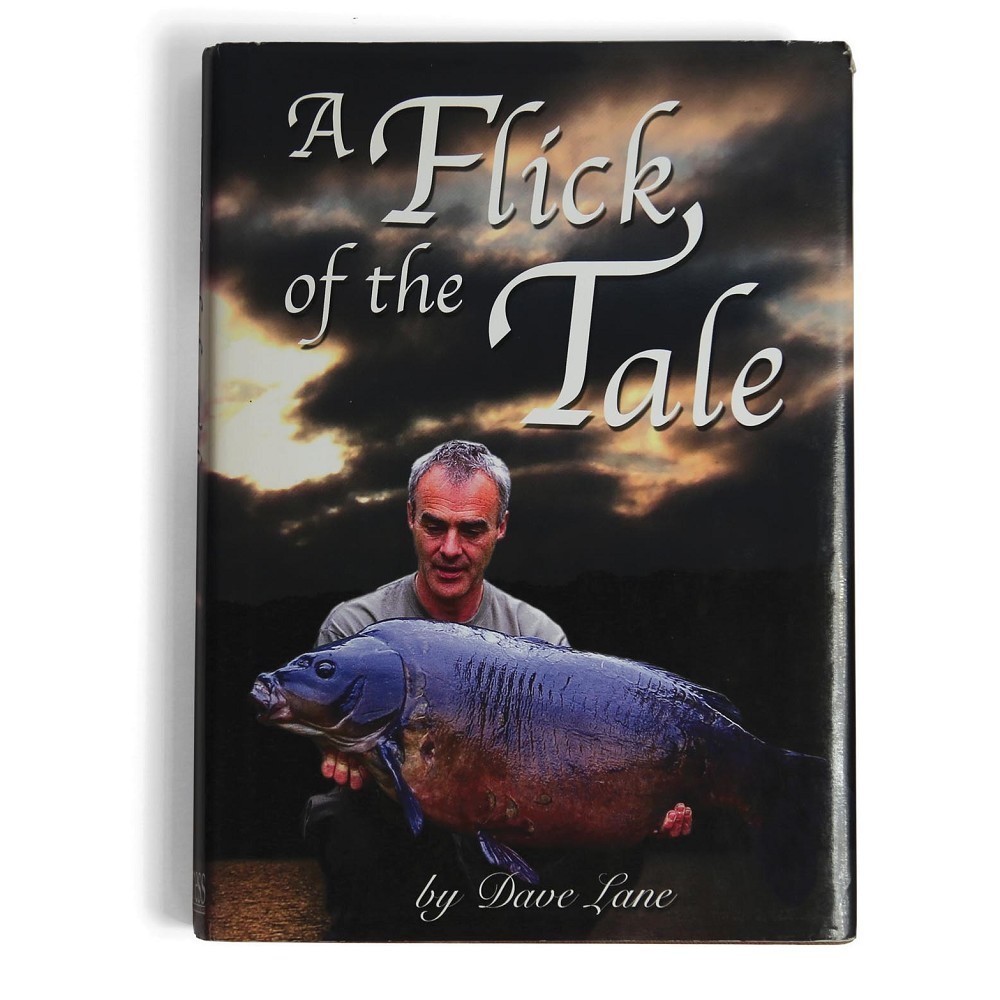 5. A Flick of the Tale by Dave Lane
Who else could start a book in the pub, Guinness in hand, blood trickling down his face? The master storyteller principally turned his pen to the famous Colnemere for his second book, although there's loads of other great stories in here too. His pursuit of the Black Mirror makes for a compelling thread running through the whole book.
PRICE: From £20 second hand or occasionally £29.99 new
RARITY: Mostly sold out but you can find them online!
6. An Obsession with Carp by Dave Lane
Dave is one of our very best storytellers, which has meant that his first, and best, book is still very much sought after. Once the young Laney hits his stride in the Colne Valley, no carp is a match for him. Beers are drunk, friendships forged and waters like Horton and Wraysbury, conquered emphatically.
PRICE: Expect to pay up to £150
RARITY: Now out of print, eBay is your best bet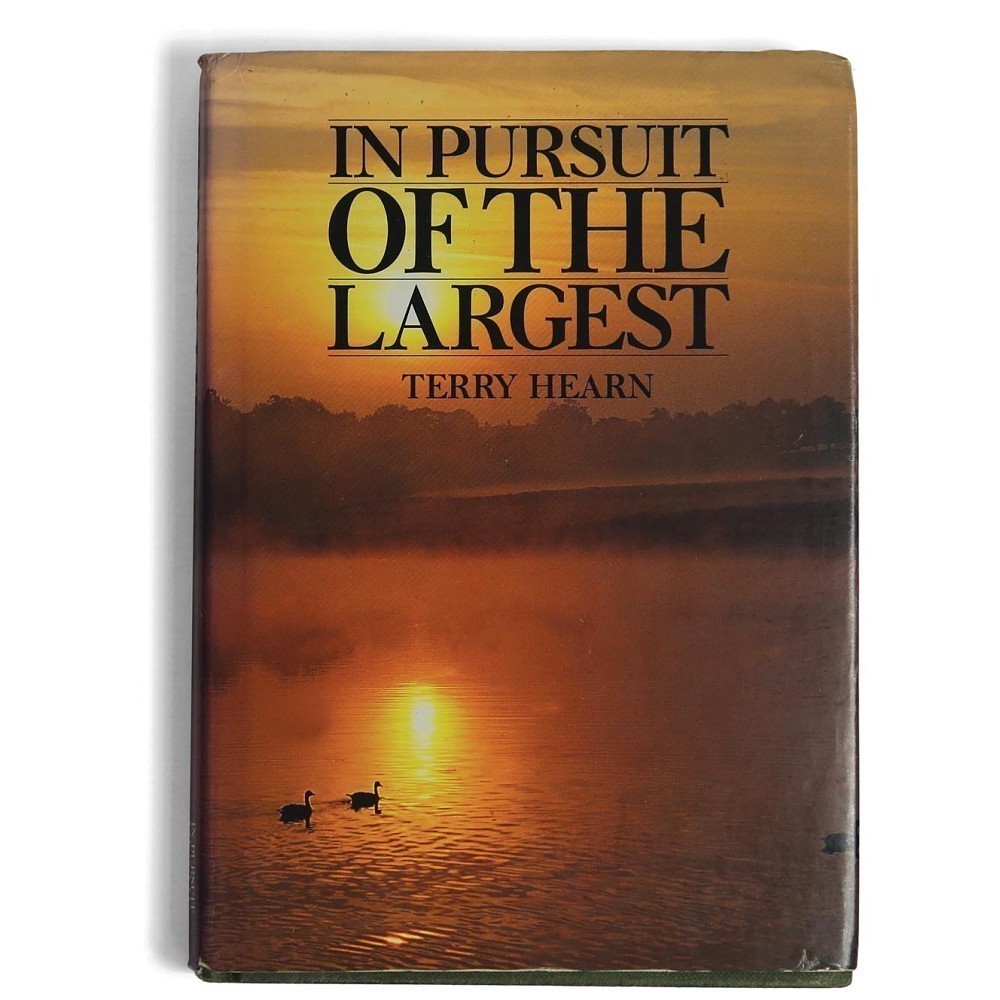 7. In Pursuit of the Largest by Terry Hearn
The number-one book on modern carp fishing for so many of us! 'In Pursuit' cemented Terry's position at the very top of the tree when it was published in 1999. His infectious enthusiasm and talent for storytelling has seen this book installed as something of a classic for several generations of carpers since.
PRICE: It had a second print run, so you can find them new for £30
RARITY: There's a few about.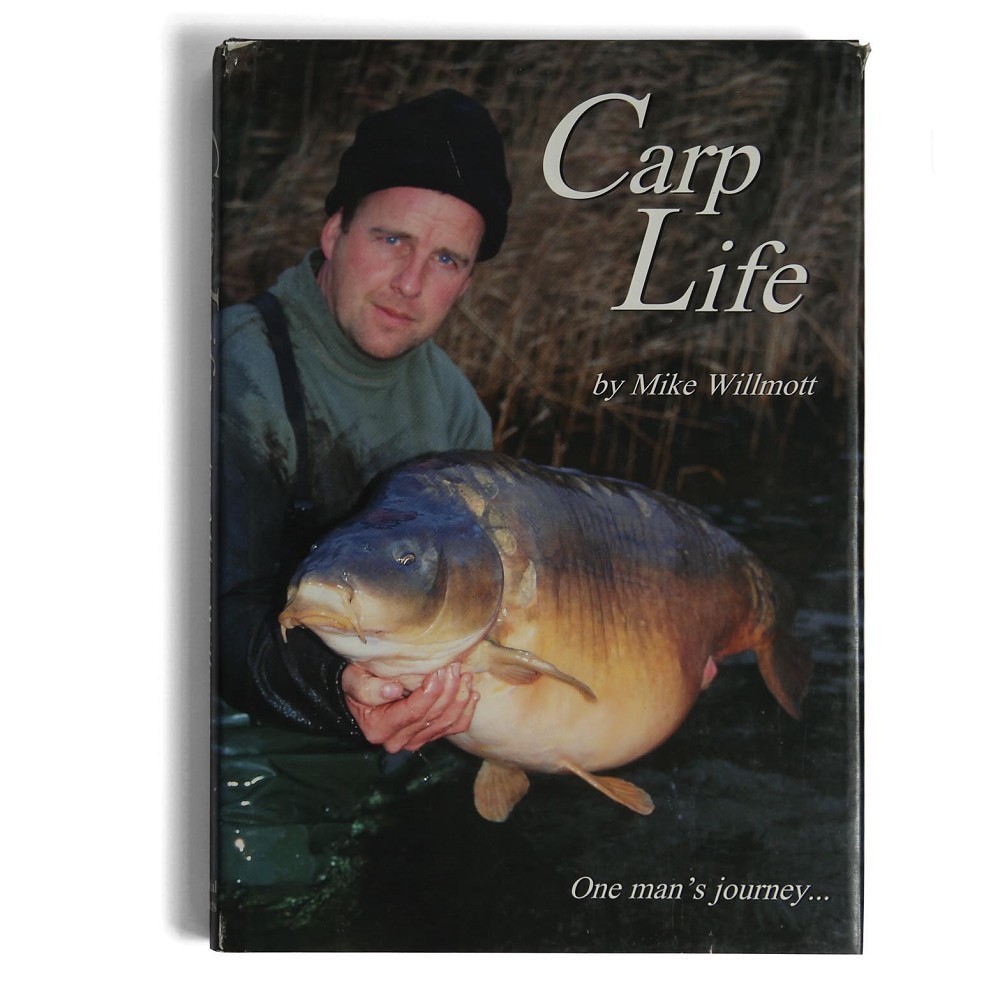 8 Carp Life by Mike Willmott
The man behind Essential Baits laid out his colourful angling career in Carp Life and loads of people loved it! Famous waters such as Ashlea, Frampton, Coate and many more featured prominently, as well as a detailed section for the bait buffs among us.
PRICE: Out of print, and not often for sale but we'd expect to pay £45
RARITY: Rare!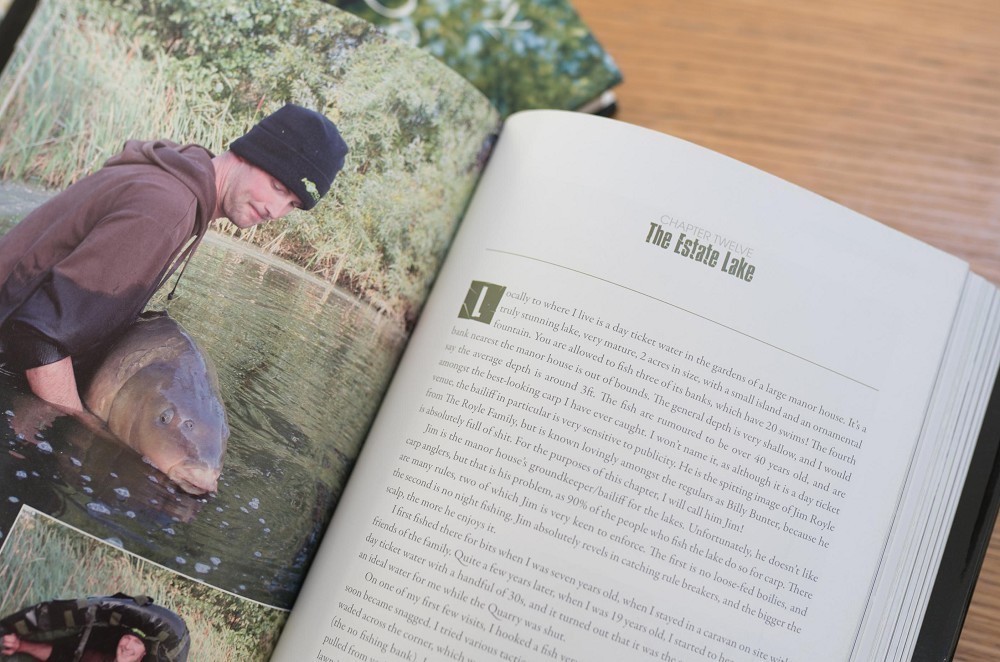 9. My Misspent Youth by Darrell Peck
So good Darrell had to reprint it! If it happened, he documented it in here, with nothing left out! The searing honesty of it has made it one of the best carp books of recent times, to say nothing of the mind-boggling list of huge carp that it contains. The Car Park Lake chapters are a particular highlight!
PRICE: From £30
RARITY: Sold out now, so eBay is best!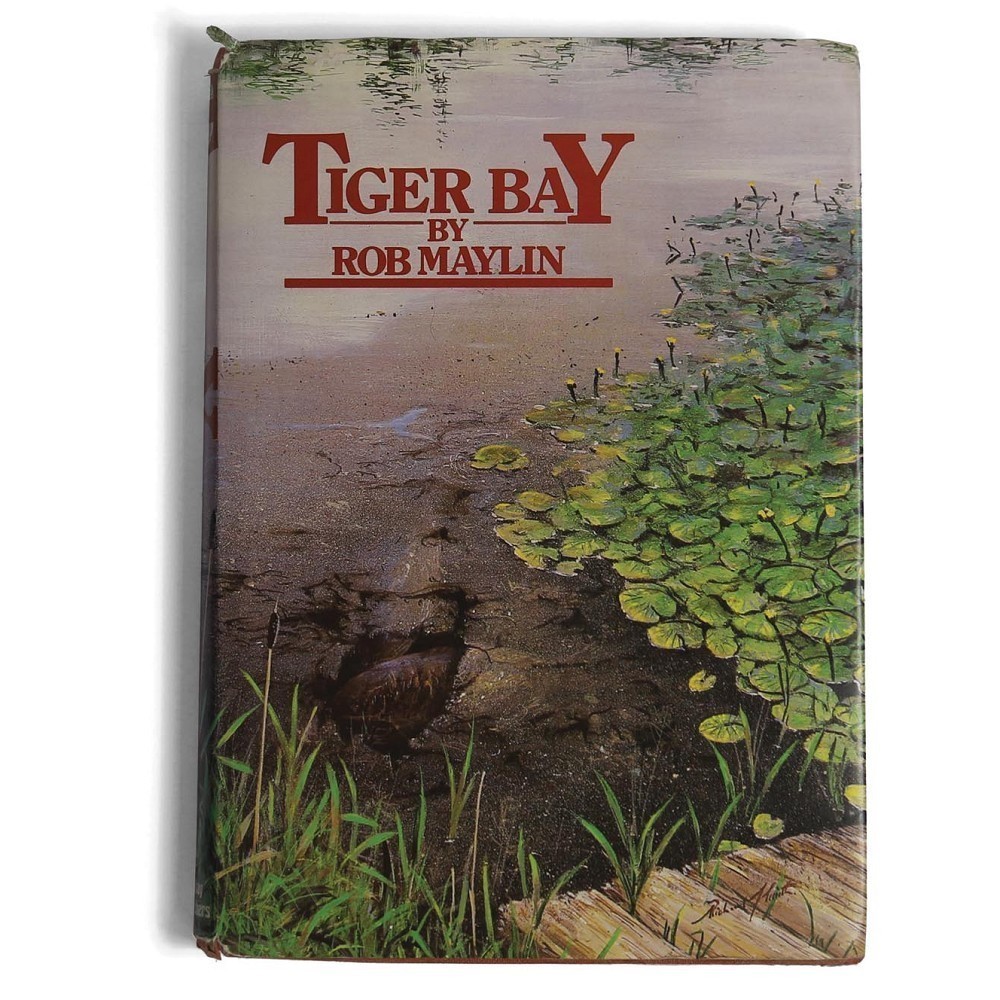 10. Tiger Bay by Rob Maylin
Rob's first book covers his early big carp fishing in Bedfordshire, as well as his first forays into the Colne Valley. He captures the very essence of the Valley in the 1980s, including the highs and lows of his maiden season on the famous Savay Lake, the water that gave the name to the book.
PRICE: £22.95 for the reprinted version
RARITY: First editions are rare, reprints are not!
11. Fox Pool by Rob Maylin
The second in the Maylin trilogy is considered to have been his best. He was very much at the centre of the big carp scene and the focus of the book, Fox Pool itself, was the place to be! The guest chapters and technical elements are on point too!
PRICE: £22.95 for the reprinted version
RARITY: First editions are rare, reprints are not!
12. Bazil's Bush by Rob Maylin
Following Fox Pool, and arguably in his prime, Rob found himself orbiting the famous Yateley waters, and this book covers his fishing on the North Lake in search of Bazil, as well as trips to other famous waters, such as Harefield and Larkfield in Kent.
PRICE: £22.95 for the reprinted version
RARITY: First editions are rare, reprints are not!
13. Carp Reflections by Paul Selman
An underrated classic! 1997's Carp Reflections is an often humorous odyssey that follows Paul Selman to some of the most famous waters in the UK. His stories about the larger-than-life characters that fishing attracts are beautifully well observed and chart some of the most interesting times on waters such as Redesmere, Rodney Meadow and Harefield.
PRICE: Expect to pay around £20 for a second-hand copy
RARITY: Now out of print but searching eBay usually turns up a few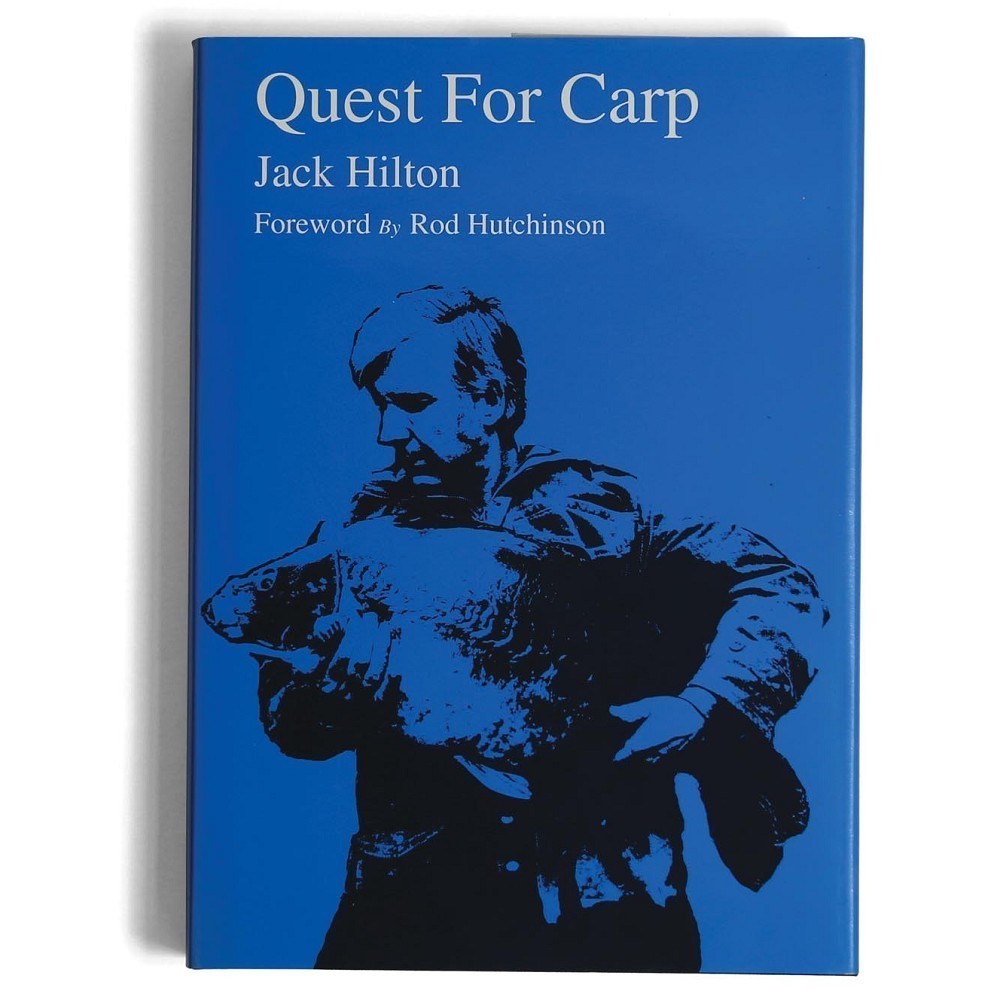 14. Quest for Carp by Jack Hilton
Before he turned his back entirely on angling, Jack Hilton was one of the pre-eminent big fish men of the middle part of the 20th Century. Quest for Carp covers his time at the very forefront of specimen hunting, on famous waters such as Redmire and Ashlea Pool.
PRICE: From £50 for the first edition
RARITY: Keep an eye out an they come up from time to time!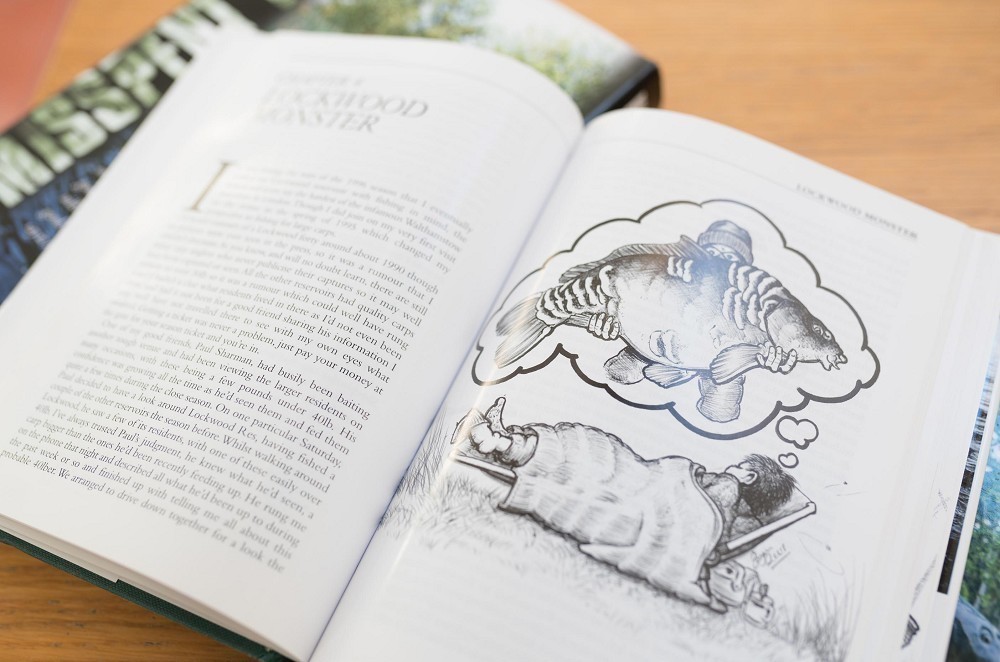 15. Strictly Carp by Martin Clarke
Through the late 1990s and early 2000s, Martin Clarke was one of the foremost big carp men in the UK. This was partly due to his carping CV, and partly due to his prolific writings, mostly in Carpworld. His book, Strictly Carp, is full of some of the finest fish the Southern big fish scene has known. If you can get past the use of 'carps' (plural), throughout the book, it's a fascinating read.
PRICE: £25 for the reprinted version, up to £50 for the first edition
RARITY: First editions are rare, reprint less so
16. Carp Fever by Kevin Maddocks
The most important technical book ever written on carp fishing, period. It details the Hair rig for the first time, and for that reason alone, is probably the biggest selling carp book of all time! It was reprinted and revised several times, so there are plenty of books still in circulation, despite it being out of print.
PRICE: From £10
RARITY: Fairly abundant on eBay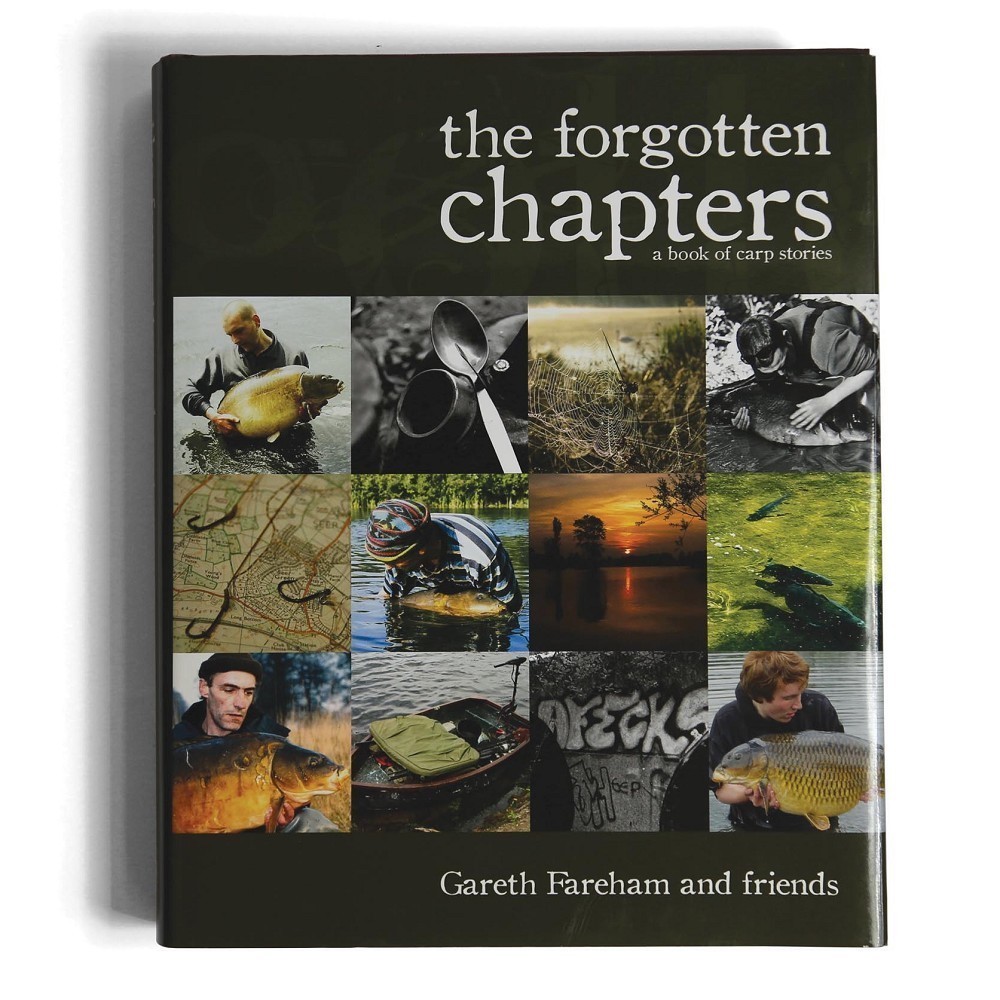 17. The Forgotten Chapters by Gaz Fareham
The only compilation to make it into the list. Why? Because this one has it all. Big names, secret squirrels, awesome imagery and some truly great stories that had never been in print before.
PRICE: £30
RARITY: Sold out, but you can still find a few on eBay and the like
18. Carp Amid The Storm by Tim Paisley
A collection of short works from the prolific publishing pioneer. They're charming, disarmingly honest and really, really readable. No, you won't find too much about how to catch them here, nonetheless, this book takes its place in our top 30 thanks to the craft of its author.
PRICE: £15
RARITY: There's usually some to be had on eBay!
19. Confessions of a Carp Fisher by BB
Quite what BB would have made of the modern scene is hard to say, but he was certainly a very important exponent of carp fishing as it established itself as a worthwhile pursuit. Confessions is a beautiful, gentle account of carp fishing as it was in the thirties and forties.
PRICE: £20 for later versions, up to £100 for the 1950 first edition
RARITY: First editions are super-rare. Reprints are abundant.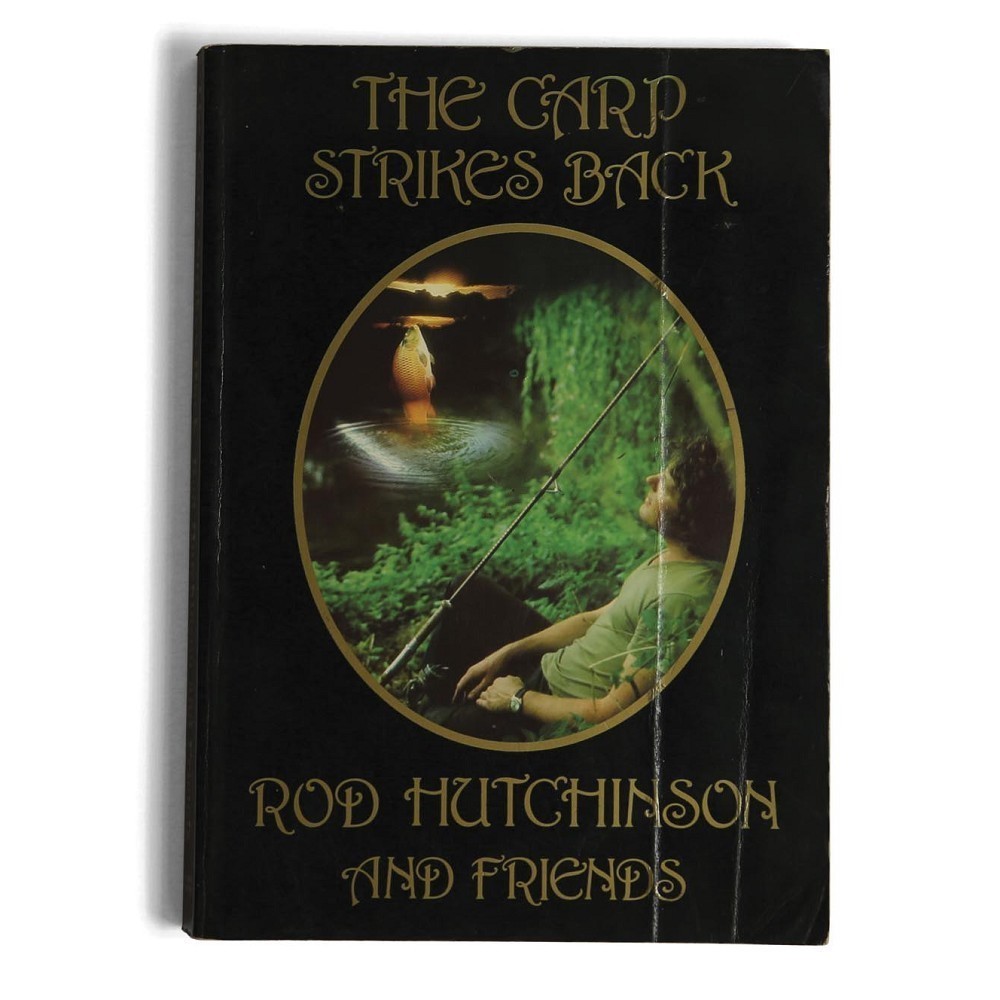 20. The Carp Strikes Back by Rod Hutchinson
Perhaps we could have listed all of the talented Hutchy's books in here, but this one is unashamedly the finest of them. Self-published under the Wonderdog banner, The Carp Strikes back is superbly entertaining and captures one of our finest ever carp minds at the peak of his powers.
PRICE: 1983 first edition, a whopping £395, later editions as little as £25
RARITY: Out of print but usually for sale somewhere.
21. Carp Season by Tim Paisley
This 1988 book provided the template for Tim's later work, From the Bivvy. It's written in the most part from the bank, in diary form, and covers Tim's fishing on the Shropshire meres, as well as atmospheric forays down south to renowned big fish water, Darenth Tip Lake.
PRICE: £20
RARITY: Out of print, so less easy to get
22. From the Bivvy by Tim Paisley
Following the success of the diary element of Carp Season, Tim decided to document in great detail, the highs and lows of a whole season (1993-94) fishing The Mangrove and Birch Grove, as well as the odd foreign adventure. It was a new concept and gave rise to a series that bears the same name by Tim.
PRICE: £60
RARITY: Out of print, so scarce.
23. Big Water Carp by Jim Gibbinson
Jim Gibbinson is one of the most important technical writers we've ever had. Yes, some found his style a little dry, but his carefully considered prose, subtle humour and lashings of how-to meant that books like this one were a huge success!
PRICE: £35
RARITY: Out of print, so not abundant
24. Redmire Pool by Len Arbery and Kevin Clifford
A comprehensive guide to the most famous carp water ever. It includes a thorough analysis of just why the tiny farm pool was able to produce such monsters. If history is your thing, then you need a copy of this book!
PRICE: Between £60 and £100
RARITY: Out of print, so scarce.
25. Still Searching by Terry Hearn
Had there ever been a more eagerly awaited second book? Probably not. And what a book: Still Searching was a whopper, with loads of glossy images of the finest carp the UK had to offer in the late 1990s and 2000s. In Terry Hearn, we now had a guy at the very top of his game at both catching carp and writing engrossing stories!
PRICE: £50
RARITY: Sold out, but there's a few about!
26. A History of Carp Fishing Revisited by Kevin Clifford
We've decided to list the latest in Clifford's extraordinary History of Carp Fishing books. There really is nothing quite like it in existence, and it's unlikely to ever be rivalled for thoroughness and detail. Want to know how carp fishing evolved? You'll need one of these!
PRICE: £45
RARITY: Usually available on eBay or through second-hand bookshops
27. The Urban Myth by Terry Dempsey
Terry Dempsey's carp career has taken him to some of the finest waters in the UK, at some of the most significant moments too! As a youngster he fished Darenth and Fox Pool, catching carp too, thanks to his natural talents. The book charts his fishing up to the point he arrived at Wraysbury. Originally intended to be part of a series of books, it now looks like this is to be the only one, adding to its allure!
PRICE: £40
RARITY: Second-hand versions still available.
28. Stillwater Angling by Richard Walker
It'd be totally remiss not to include Walker, as he kicked it all off for us. Yes, the tactics might seem a little antiquated, and his writing style might not have the beauty of a BB or Yates, but without Walker you wouldn't be reading this. Light years ahead of his time, and a relentless innovator, Stillwater Angling remains a worthy read, if not just for the story of Clarissa, the most famous record of them all.
PRICE: £100 for a 1953 first edition
RARITY: Scarce due to age!
29. Beyond The Green Gate by Stuart Brookes
Worth its place in the list due to its scarcity alone! This was a really limited run of a book that lifts the lid on some of the jewels of the Colne Valley. Because of its relative scarcity, it now fetches good prices on eBay!
PRICE: £100
RARITY: Scarce!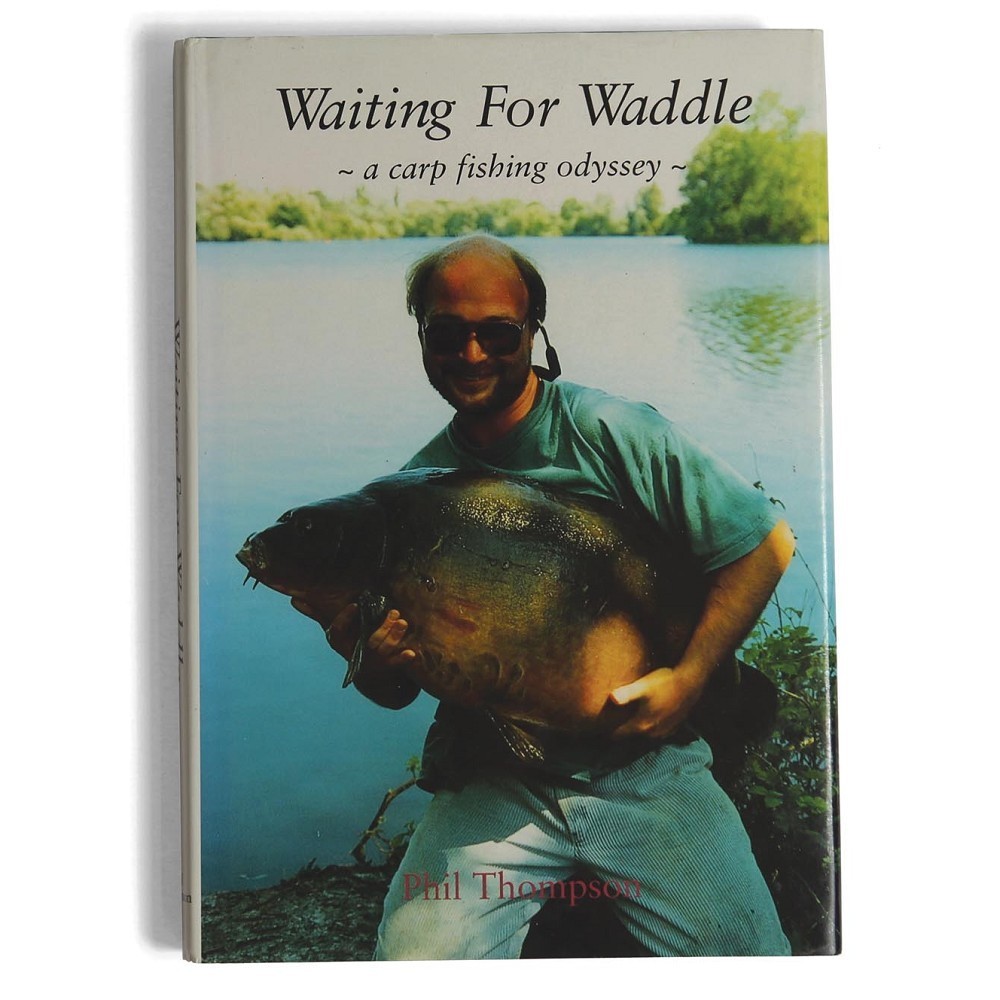 30. Waiting For Waddle by Phil Thompson
Perhaps the first 'cult' book; it's a thoroughly decent read and Thompson is an engaging storyteller, but the reasons for its cult status remain shrouded in mystery, although you'll find tales of Wraysbury giants in here, as well as chapters covering Yateley, Horton and The Mere too. Legend has it that Phil Thompson, dismayed at his book's lack of success, threw hundreds of Waiting for Waddle's into a skip. If only he'd known. Ouch.
PRICE: £350
RARITY: Scarce!
31. Ritchie on Carp by Ritchie MacDonald
Okay, so we'd love this to have been more detailed, doing more justice to such an influential big fish angler, but in those 132-pages you've got all of Ritchie's exploits, as told to journalist, Greg Meehahan. You've even got a glossary of Ritchieisms from the original Geezer (and a cover image by Chris Yates!).
PRICE: £20 for a second-hand copy
RARITY: Not too hard to find!