CARPology 10th Birthday Interview
The owners of CARPology, Joe Wright, Rob Bell and Karl Jackson, sit down to discuss their fondest memories, biggest mistakes and making it to their 10th birthday in 2014
What's your earliest memory of CARPology/Toffee Publications?
Joe Wright: "I'd probably say it was when Damian Clarke called me to say he'd mentioned the concept of what we were working on (what ultimately became CARPology) to John Hannent. John will be better known to our regular readers for his humorous anecdotes, but he's also an extremely talented designer and I can clearly remember how excited I was when I knew John was interested in coming onboard with the project. It was after that phone call with Damo that everything went from a dream to a reality for me."
Karl Jackson: "My earliest memory of CARPology was when I was selling my house and Rob came to view the property (and he bought it!). We became friends and whilst running my previous business I kept in touch with Rob who introduced me to Joe whilst they were setting up the company. And it was when John Hannent, the original third member of the team, stepped down, I joined the motley crew."
Rob Bell: "This would have to be setting up the business with Joe. The excitement of calling Joe everyday to inform him of the day's events whilst he worked at his previous job was amazing. Little did they know that he was soon to leave to create what ultimately became CARPology!"
So what is your fondest memory from the past ten years?
KJ: "It has to be, without a doubt, all the friends I have made along the way, one or two who are sadly no longer with us. I really have had the privilege to meet some amazing people."
RB: "I have too many to list here. I have had the pleasure in meeting many of my angling heroes and fishing some of the country's historic lakes. But I think it would have to be buying the first copy of CARPology that launched in WHSmiths; the excitement and the feeling of achievement was immeasurable."
JW: It would probably have to be the very early years. We literally didn't have any money – I think I'm right in saying we earnt £3,000 a year for the first two years didn't we guys? – but it really didn't matter – well, it certainly didn't to me. It was all new, all fresh and so bloody exciting. I looked at the project as a blank canvas – we could do anything we wanted and we didn't have to follow the "magazine rulebook" like every other publisher did, and for those of you who saw a copy of issue #1 will have seen we certainly didn't!"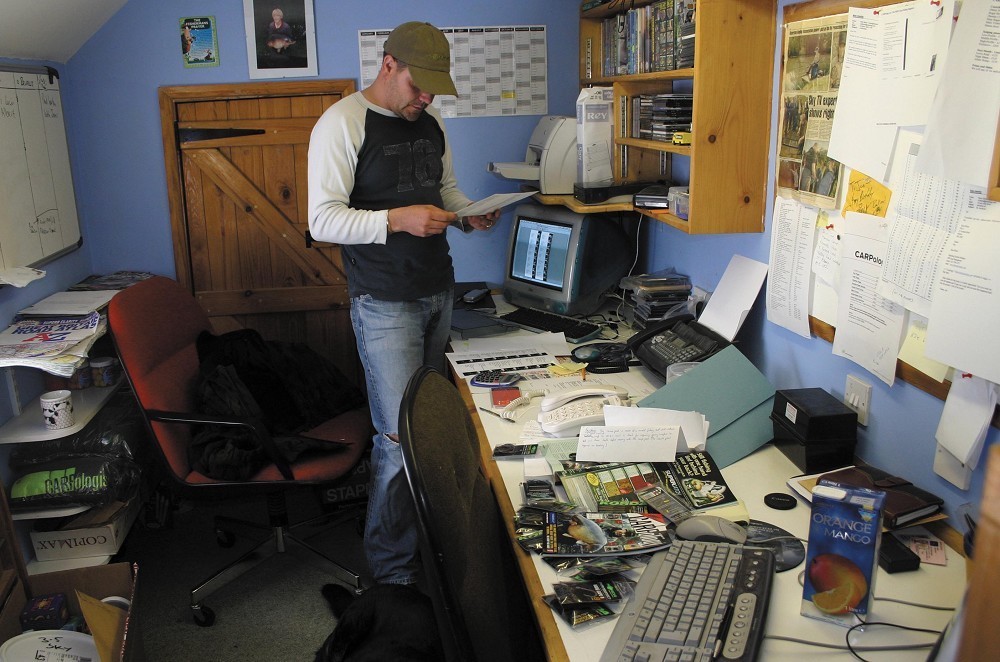 Our first office!
Where do you think you made mistakes?
RB: "I think all of us will agree on this one: not concentrating on just one title. But as they say, you live and learn. One thing is for sure, we won't be making the same mistakes again"
KJ: "Yes, I agree with Rob. Launching the sister title, Maximum Carp, was a distraction to the company as a whole and we took our eye off the ball for a while with 'Ology, but I think we can all safely say the magazine has now got its Mojo back. Also, trust in some overseas markets for some of our products was a weakness."
JW: "Yeah, I agree, but for me personally it was taking on too much. Going from editing one magazine, CARPology, where I focused all my ideas and passion to splitting it 50/50 with Maximum Carp meant I could never keep up the high standard we'd set for so many years. Plus it meant I literally never left my desk!"
Do you think the magazine still stands by its original ethos? If not, how do you think the magazine has changed?
KJ: "The magazine set out to offer something different and innovative from the 'same ol', same ol'' and I believe it is still offering that."
JW: "I'll be totally honest: between January 2012 and July 2013 I'd say it lost its way – and that was a result of what we just spoke about. However, since August last year, when I returned to editing just one title, I really do believe it's now back on the right track."
RB: "I personally think CARPology still has its roots. But like everything, it has evolved and changed. We all get older and I would suggest that we are a little bit more conservative these days. But… I am looking forward to the return of Cricket Fishing and wapping some ass!"
JW: "Ahh, Celebrity Cricket Fishing – yes, it's back from the May issue (I think) and it's going to have a couple of nice little twists added in."
Where do you see CARPology in the future?
RB: "I see CARPology as ever, at the forefront of all carp magazines. We will have the best content available and to continue crafting the slickest, coolest monthly out there."
JW: "I totally agree, Rob. I also see it increasing in size (pagination) and from a personal point of view, I'd love to see it incorporate more special inks, paper stocks, textures, foils – so not only is the content truly biblical, but the reader experience is enhanced even further."
KJ: "Availability to all those that want a good read is a must, and we will be striving to achieve that in both print and digital, so distribution via the newsstand, digital versions and social media will play a big part in the coming years."
What are you personally most proud of?
KJ: "It would be helping to build the fledgling company in the early years to develop a new commercial strategy to get the magazine from a free A5 version to a commercially viable product with a wider distribution, both national and international."
RB: "The fact that we are still going after ten years. I still believe we produce the best carp magazine out there and we still have the same enthusiasm as we did with the first issue."
JW: "There are loads, but I suppose for me, personally, it's proving the doubters wrong. I can so vividly remember the likes of Paul Selman, Paddy Webb, David Hall and hearing rumours from my old bosses saying, "It won't last – it'll be gone soon." It sounds like I'm being a bit bitter, but I'm really not – I just remember things like this, just so I can prove them wrong – and I/we have."
Do you have a favourite issue or article?
JW: "Easy, but I'm afraid I've got five issues: #1 (because it was just so different), #9 (the first edition we put a cover price on), #13 (the first edition which went on-sale in WHSmith), #56 (it was just brilliant!) and #100 (it's was our 100th edition!)."
KJ: "It has got to be two equal favourites for me: the first issue (even though I wasn't on board at the time) and issue #9 – the first A4 version, with a cover price, on the newsstand (a game changer for both the company and the magazine)."
RB: "The first issue was obviously very exciting, but there have been some great milestones along the way too. The 100th issue was a belter. As far as articles go, some of the early Pete Regan pieces were great, but for me, Pete Broxup was the pinnacle. The articles captured everything that Savay was and is: all the great anglers, characters, captures and stories. Plus, Pete was a great character and a lovely bloke. I also love the John Harry features currently running. I think it's safe to say, anything about Savay!"
What's been the most stress-related thing connected to CARPology?
KJ: "The amount of hours involved, this is a 24/7 operation to meet deadlines and not for the faint-hearted!"
RB: "Nothing has been that stressful to be honest. The expansion of the business and employing staff has certainly given me grey hair. It was a lot easier in the early days. I suppose the simple answer is responsibility."
JW: "I'd agree with Karl – it's the amount of hours which are involved in putting together a top-class monthly title. The stress can be massive at times!"
What is your personal claim to fame relating to CARPology?
KJ: "Mmmm... I have signed my autograph for famous anglers more times than they have signed for me… After all, I do write all the company cheques!"
JW: "I suppose it's the 'naming' of things – a good example being in Jonny Mac's first ever magazine article where I renamed the 'Multi Rig' to the 'Jon Mac Rig' – and it's been known as that ever since."
Our Years In Megapixels!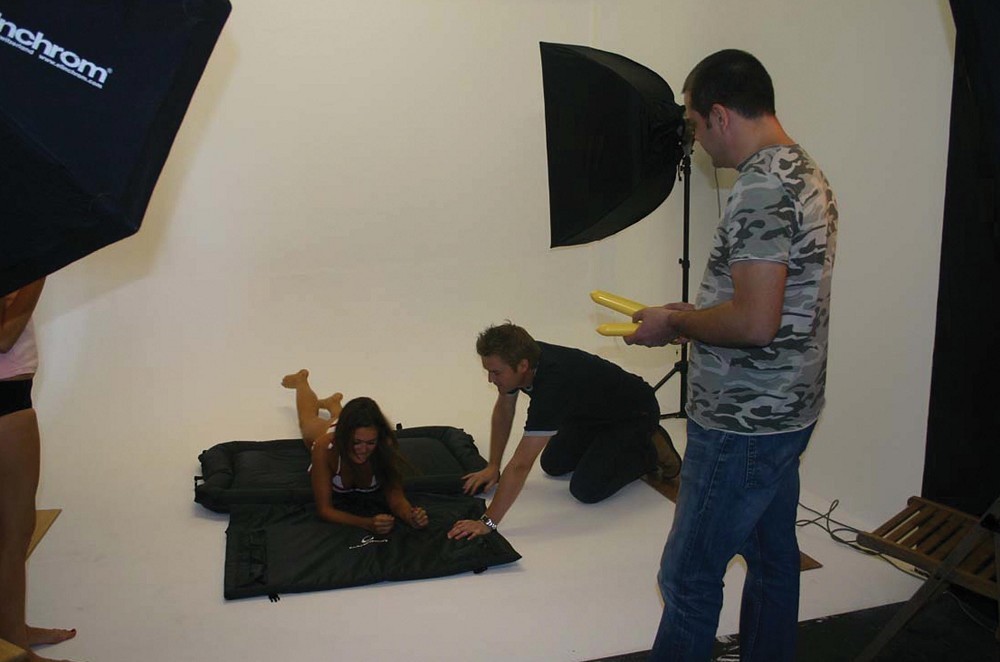 2004
Met five lovely ladies at a photo studio in Norwich for the 2005 CARPology calendar shoot. Quite frankly stared at great norks all day… it was a big success….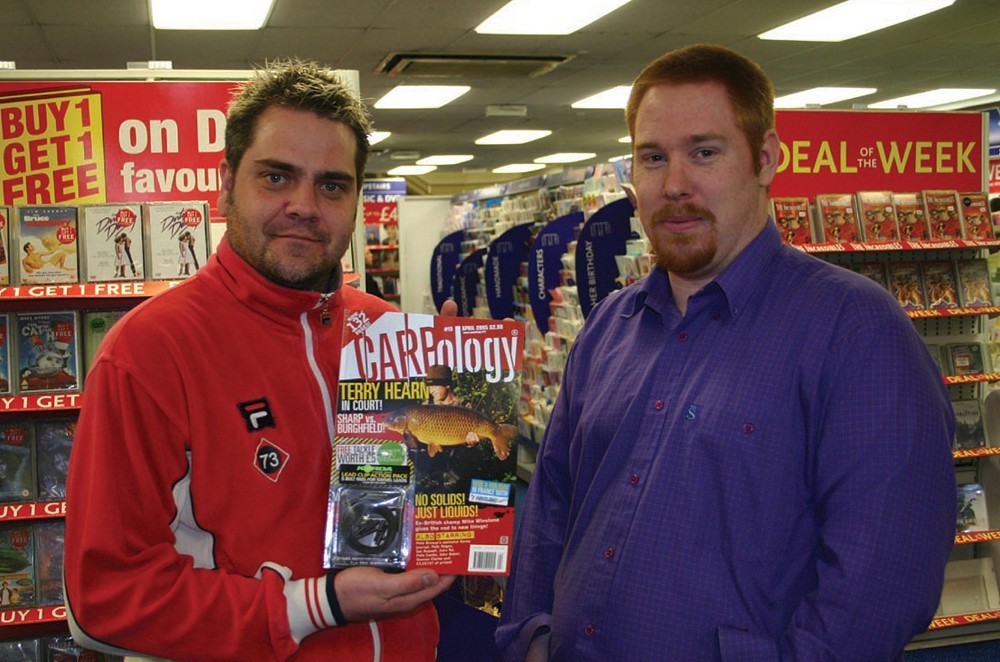 2005
Celebrated CARPology getting into WHSmith's and other newsagents by having a mini adventure day out. Walked into a WHSmith store, found it, went crackers and then asked this chap if he'd pose with Rob. We're not really sure why…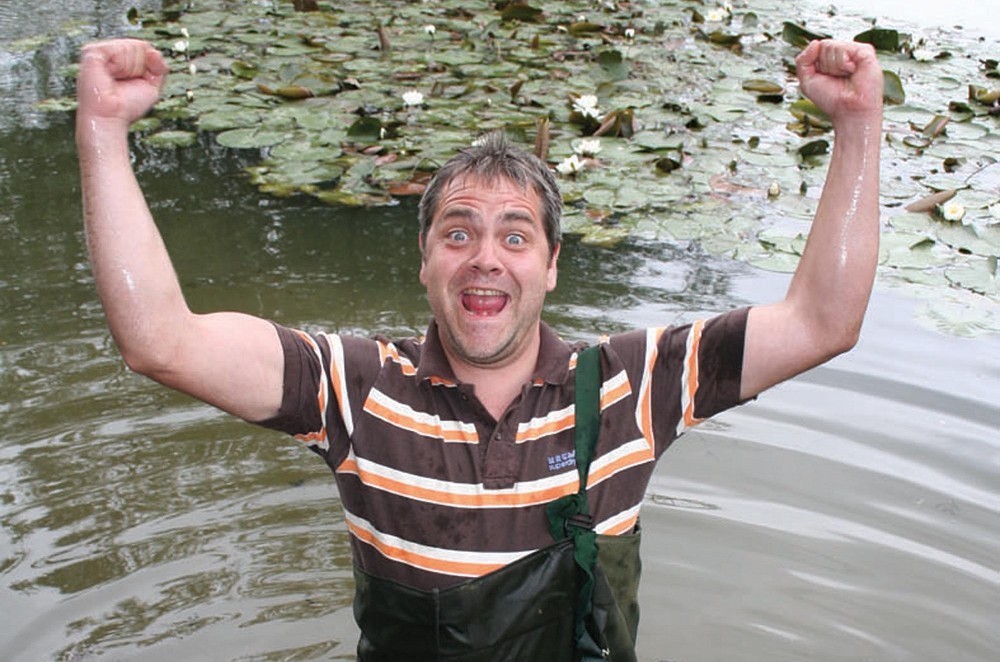 2006
Went angling for a week at The CARPology Lake and Rob caught his first thirty! Result on two levels: now we haven't got to put up with his whingeing about not catching one and the second part is just for catching it. Well done mate, made up for you.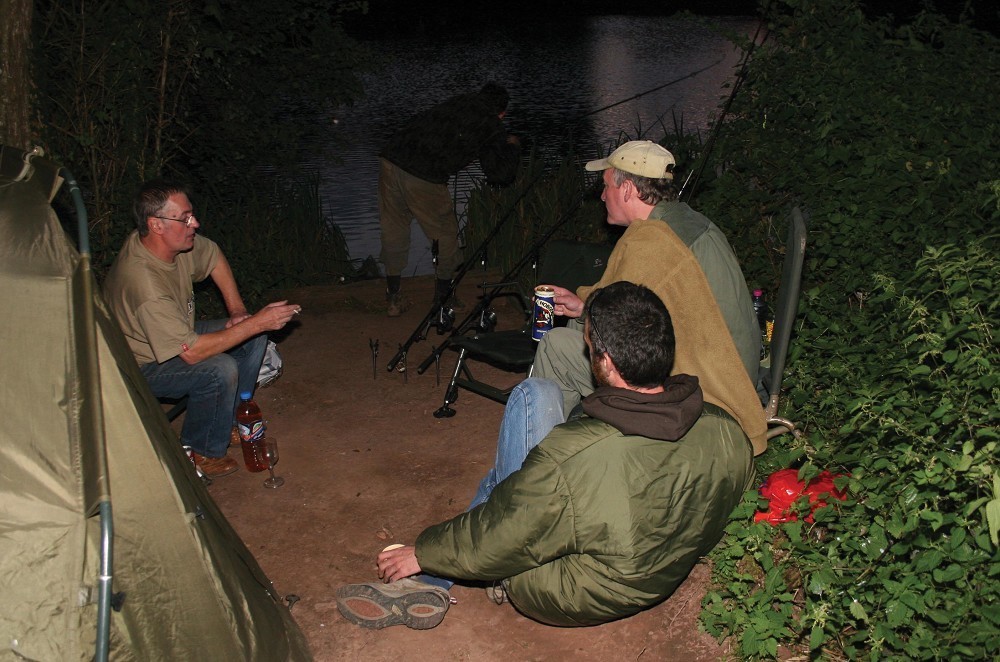 2007
Angled on Redmire with our cover star Nigel Sharp. He's in… again…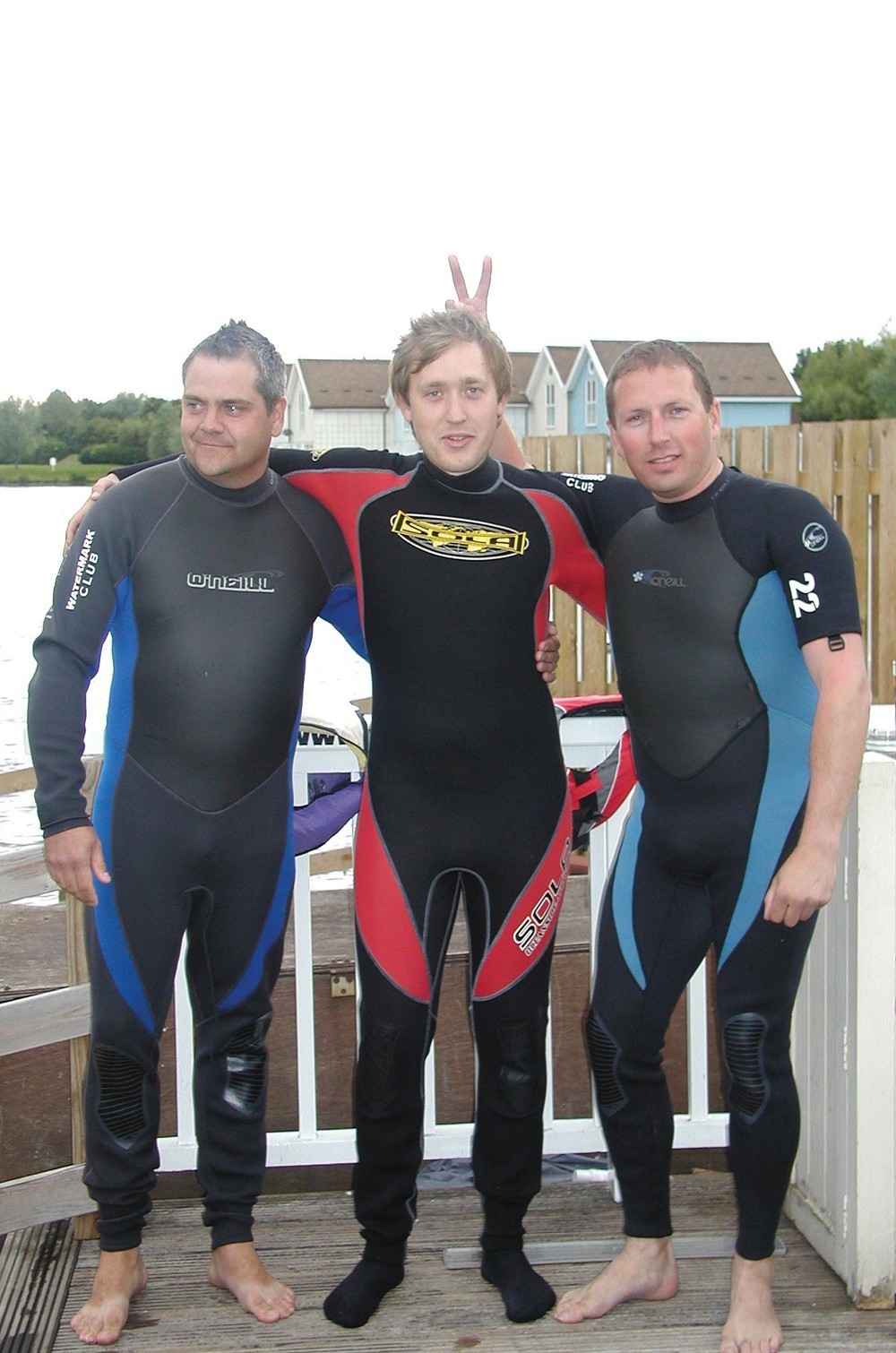 2008
Corporate gig at Watermark with Adrian Davey (doing 90's "rabbit fingers" and looking like Buzz Lightyear) included going on the 'X-Scream' water donut. Note the idiot who fell for 'it's best to keep your socks on'.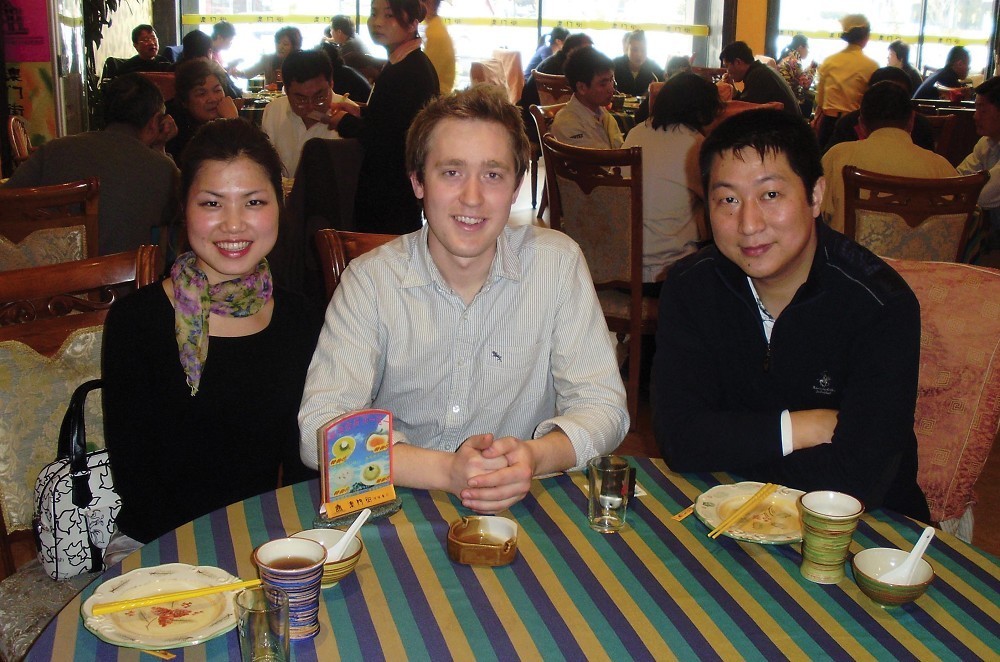 2009
Flew out to China on a business trip and whilst it all looks very civilised here, fast forward 12hrs and Joe was behind a bar, pouring Tequila and trying to dance like Michael Jackson. He looked like a right dick!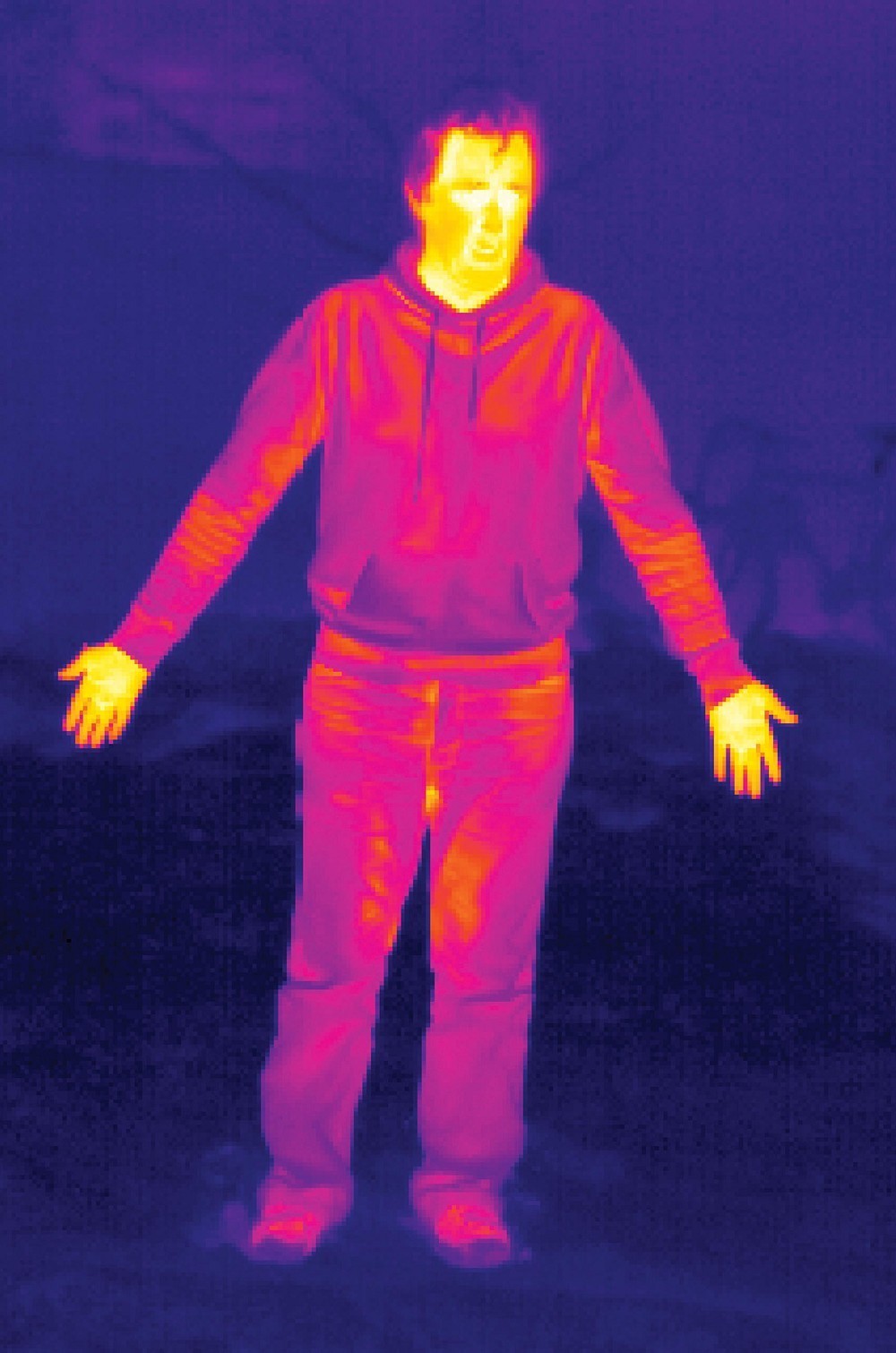 2010
Quite literally froze in the name of research. In fact, to prove how cold it was, on this particular night Britain's temperatures plummeted to -17°C. Ouch indeed. So we can proudly say we 'properly' tested winter clothing…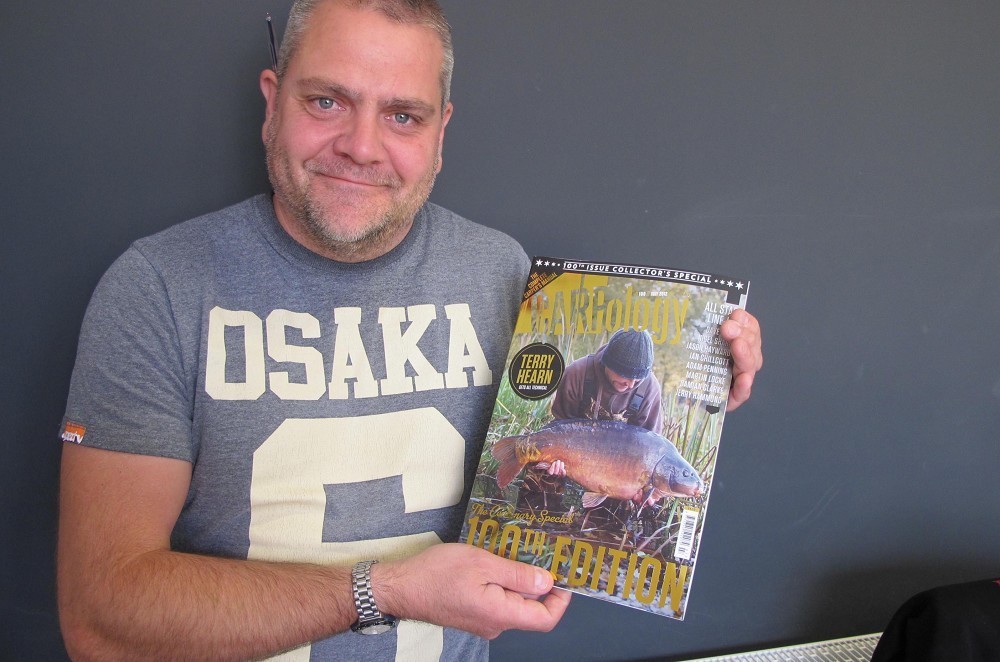 2012
There have been plenty of perfect issues of CARPology, but the most perfect issue of all might just be last month's 100th edition. We hope you all enjoyed it; we certainly loved looking at that block foil.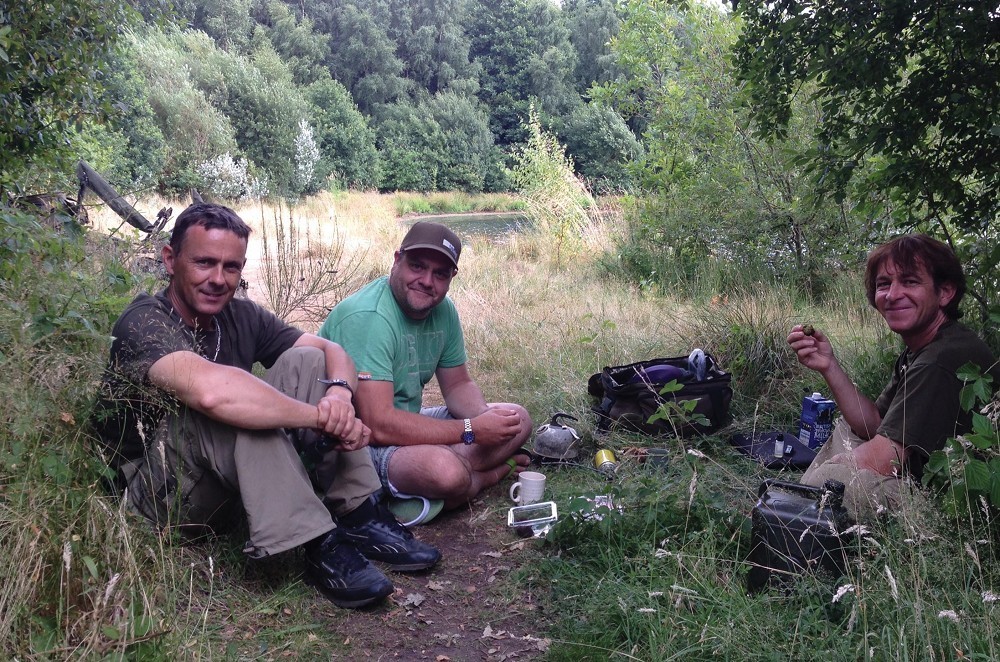 2013
Two carp legends and Rob Bell.
2014
Sharpy being as helpful as ever during the pack-away at Brentwood. "Look! It's SHARPology!"