How social media changed news reporting
In 2019, we are all instant publishers...
Being the first person to know something is exhilarating. It's at the heart of what has driven journalists since time began, but it's also crucial to the function of social-media networks.
The 'have you seen this?!' duty performed by tagging your mate in the latest ohmygod video echoes the crime reporter rushing back to the smoke-filled office to bash out a front page on his typewriter. It's just the medium, and the speed, which has gone into overdrive.
In carp fishing, the process used to be slow. Take photo, develop photo, post photo to weekly magazine, wait for magazine to write then print the story. It could easily be weeks between capture and publication.
Now, though, we are all instant publishers.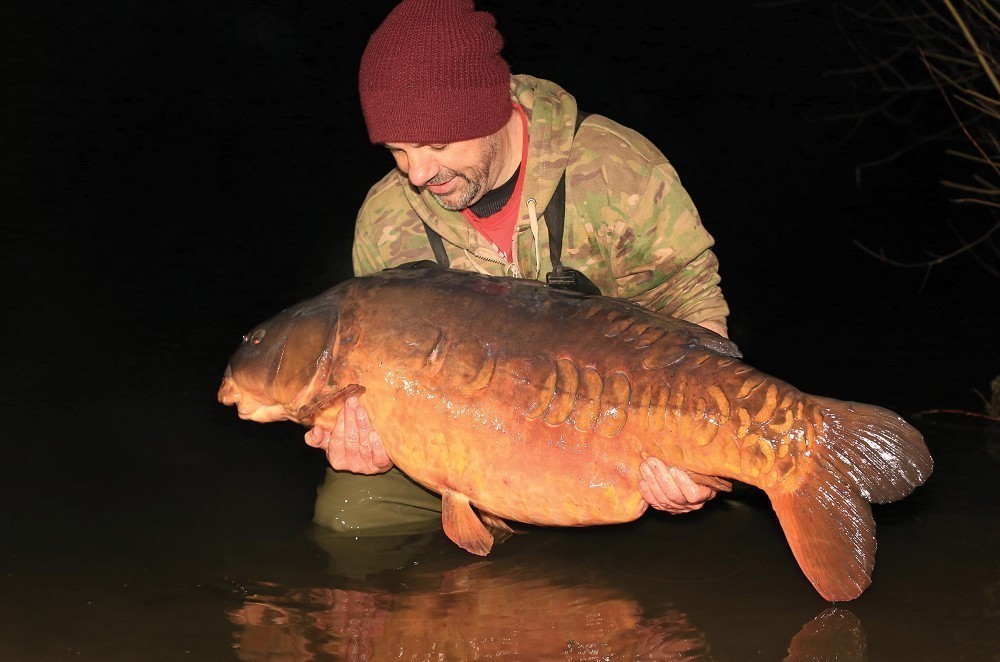 Famous examples of notable fish stories catching light online long before the traditional media could do anything about it include Dean Fletcher's capture of The Parrot at a British-record weight
Those traditional gatekeepers in the media, who could choose whether your catch was worthy or not, and then decide how many words to assign to it, have been swept aside by the captors themselves. You publish what you want and, via shares, Likes and comments, the internet decides on its worthiness.
Watching an angler's catch report go unexpectedly viral can be a heartwarming moment, as the captor realises their personal endeavours have struck a chord with an audience he or she could not have imagined when initially posting the photos. As the double-taps and virtual pats on the back roll in it can be a snapshot of all that's good about the carp-fishing family.
Of course, this being social media, there's always a flipside. The democratisation of publishing means anyone can have a loud voice. Rumours can fly, opinions can become mistaken for facts and anglers who once would have wanted to keep things quiet find it increasingly difficult to do so.
The built-in delays of traditional publishing mean the weeklies - the two of them that remain following the demise of Carp-Talk - can check and verify the stories they receive. In the online world of instant publication, those checks can be an after-thought in the quest to be 'first'.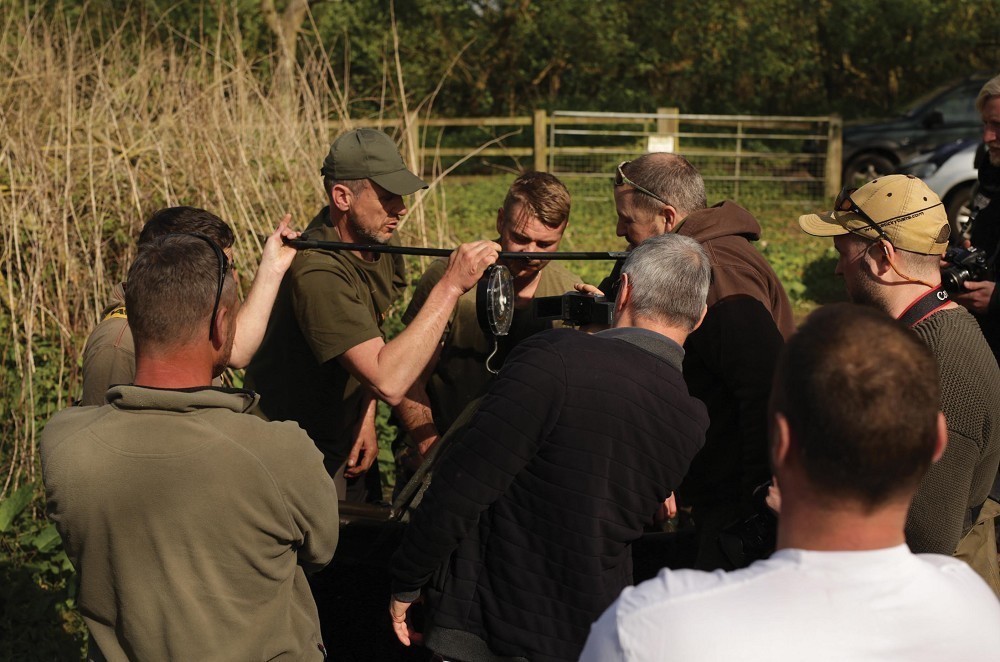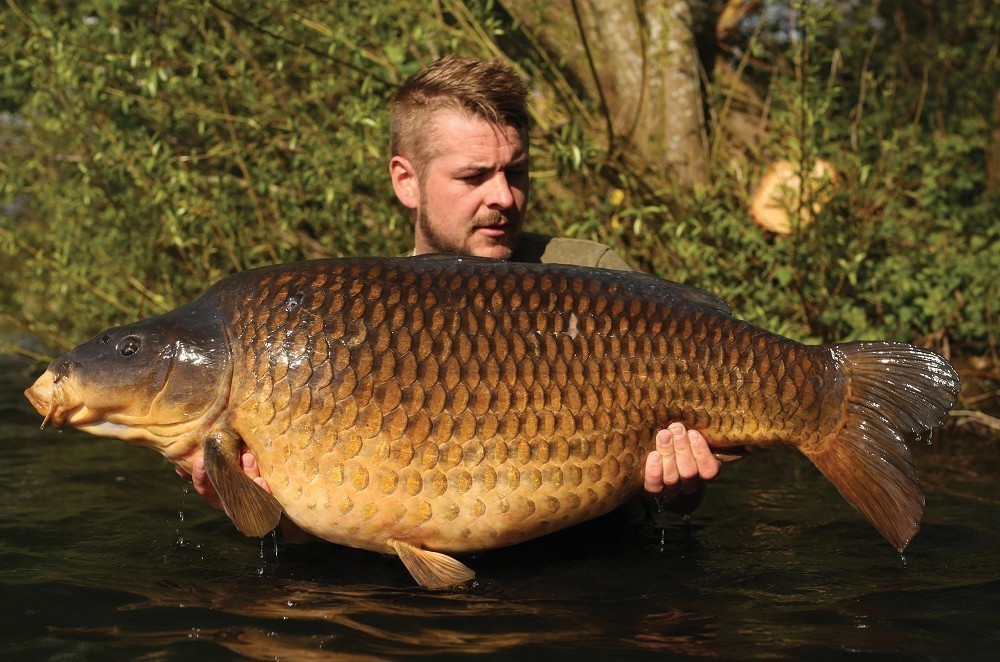 Another examples including Scott Lloyd's capture of The Burghfield Common…
But this is fishing not politics, let's not forget, and generally a picture of a fish appears alongside a weight and a location. There's room for exaggeration and mis-direction, but usually the nub of the story is there.
Famous examples of notable fish stories catching light online long before the traditional media could do anything about it include Dean Fletcher's capture of The Parrot at a British-record weight and Wingham's incredible 83lb 4oz mirror.
In the case of the former, CARPology told the world literally minutes after the fish had been landed, and one of the traditional weekly magazines interviewed Dean while the Parrot was still in the sack waiting to be photographed.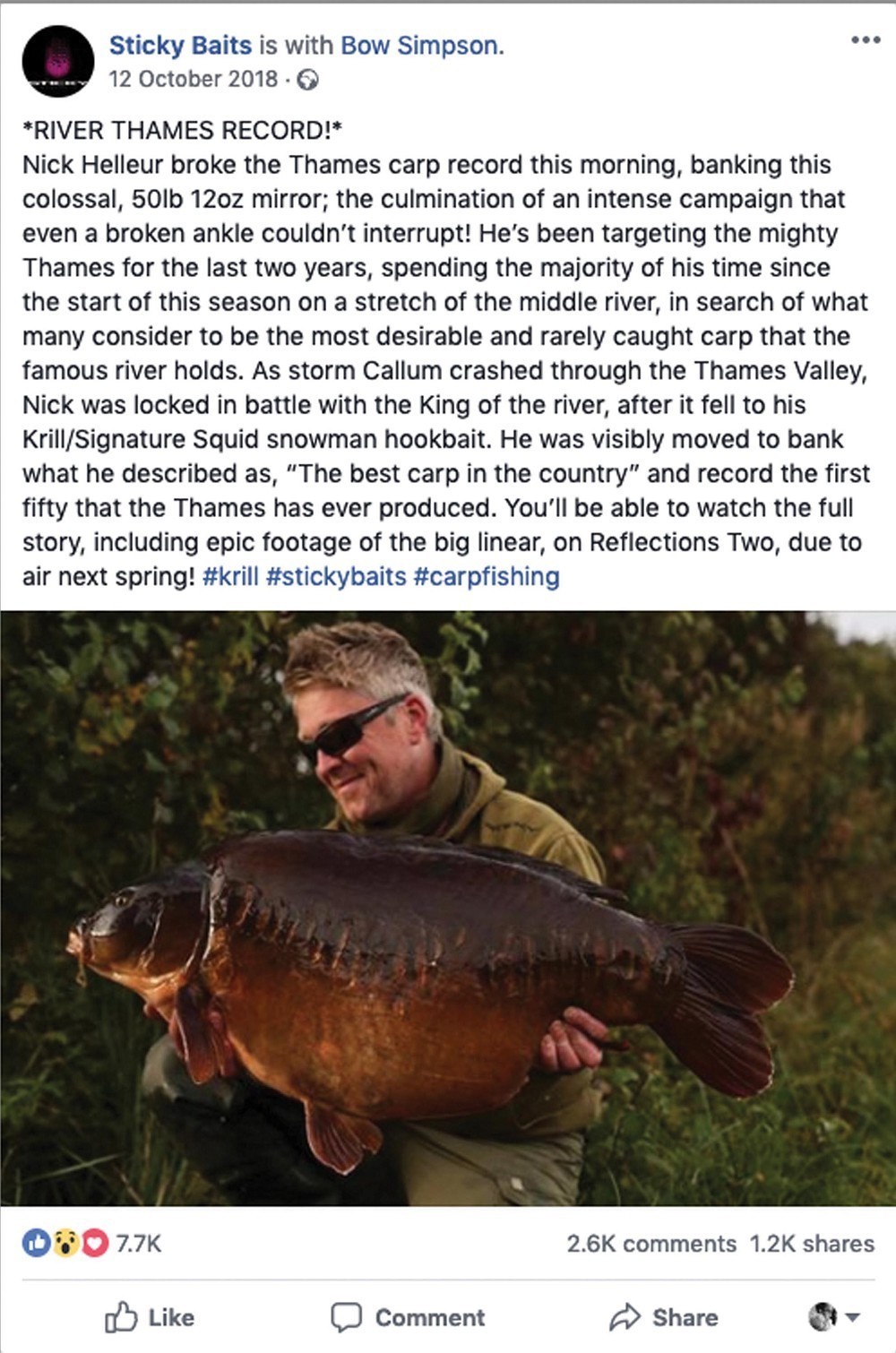 …And Nick Helleur's Thames record
In what potentially marked a watershed in the way angling news is shared, that weekly then decided to publish the full account online for free - raking in plenty of clicks but no direct revenue. The same process has been repeated, to mass online approval, with Scott Lloyd's capture of the Burghfield Common and Nick Helleur's Thames 50-pounder.
For news-hungry anglers, it's a golden age. News that is free and instant, but also verified and expertly packaged by journalists.
The generation that has grown up expecting their news for free via the BBC, Guardian and MailOnline websites now sees this model transferred to the fishing world. For all the opportunities that are opened up by our ability to self-publish on Facebook, Instagram, Twitter and the rest, there is still immense pride to be taken when an Ology, Angling Times or Angler's Mail comes knocking and asks to tell your story.
For those in the industry whose job it is to speak to these anglers about their red-letter days and new personal bests, the warmth that an unexpected call from an established publisher brings is tangible. It might be 2019 but the phrase "You're going to publish my catch report? Wow! I've wanted to be in your magazine since I was a kid" is still a regular moment of joy, even for those glued to their smartphones.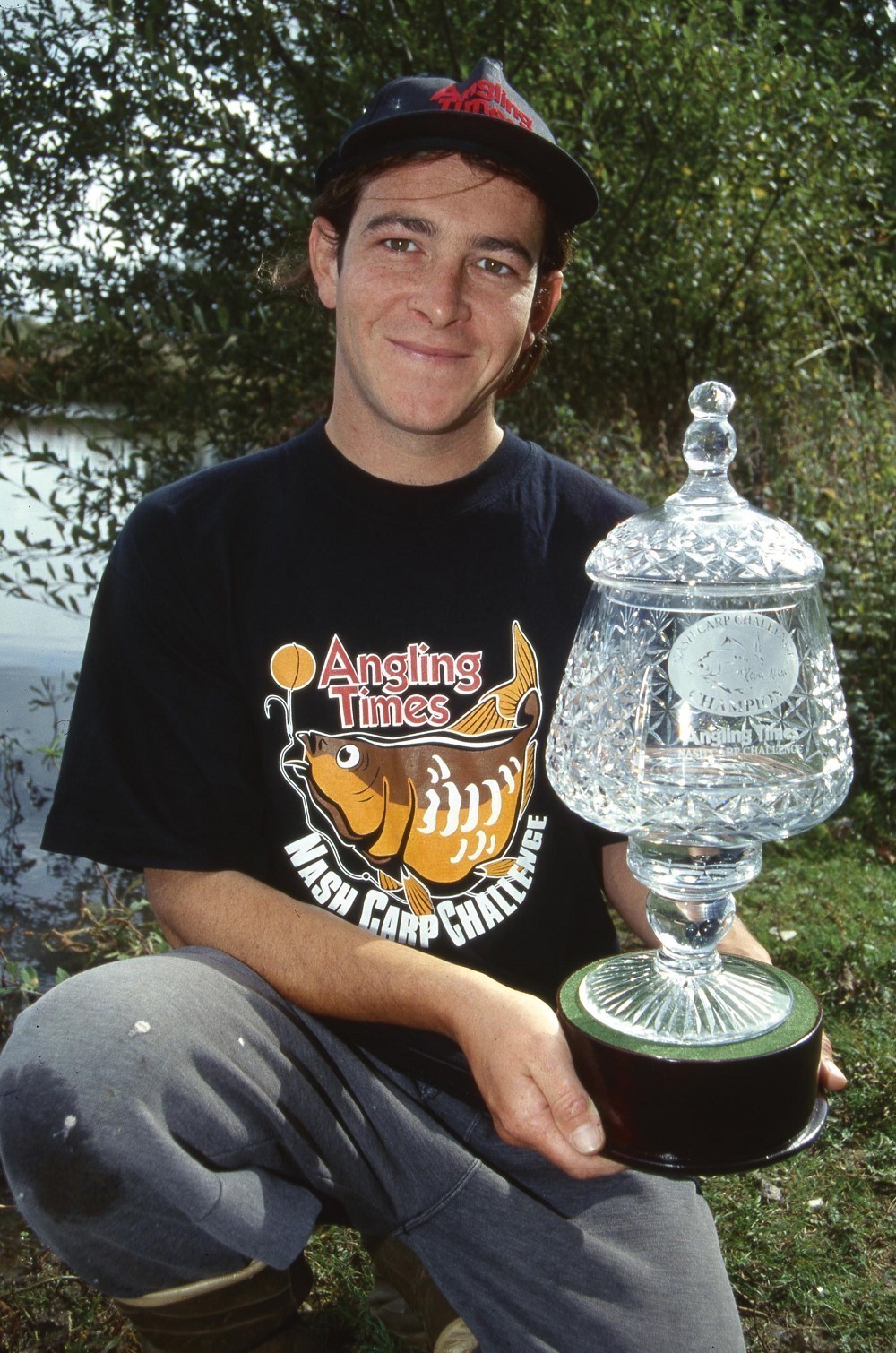 Social media has certainly cut short the glory days of prizes and rewards for notable captures
Having someone else deem your story worthy of telling to their audience is still a big seal of approval, whether that publication is in print or simply by means of a retweet on Twitter. But it's not just the online versions of longstanding angling mags that are curating and marshalling the news these days. As platforms such as Facebook and YouTube began rewarding corporate accounts for creating their own content, tackle and bait companies became publishers in their own right.
The average angler is probably pretty indifferent to where he or she sees a pic of the latest amazing capture - whether it's on the CARPology Facebook feed, the angler's own Instagram page or a bait company's website - but the distribution method is important. If independent titles like this very magazine and its shrinking number of rivals are forced out, then the only voices left to distribute news and views will be the companies with a vested interest in selling their products to you.
In another case of 'be careful what you wish for' social media has certainly cut short the glory days of prizes and rewards for notable captures. The Drennan Cup still stands like a lone beacon in this field, but cash prizes for big carp and various carp cups (with huge sponsorship deals) have all but disappeared in the traditional and online spheres. Up until the dawn of widespread digital photography, the weekly fishing mags would fight for exclusives, enticing anglers with cash and the promise of instantly dispatching a professional photographer to Wraysbury or Redmire in the hope of scooping their rivals.
Social media has meant exclusivity is now almost impossible to uphold, and the 'free content' model means those mags no longer have any cash to splash.
So yes, the majority of anglers have never had it so good when it comes to instant information, but progress has not been without cost.