Lenton Lake's Number One
Everything you need to know about one of the best day ticket fisheries in the east of England
Situated just off the A1 at Brampton, Cambs, Lenton Lake One is the smaller of the two lakes on-site, at around three-acres in area. This compact lake is an absolute dream for carper's wishing to get up close and personal with their quarry as the level and quality of marginal features around the lake is quite phenomenal.
The mature trees, bushes and overhanging foliage, not only provide plenty of sneaky spots to present your baits, but also create a stunning and picturesque setting in which to fish.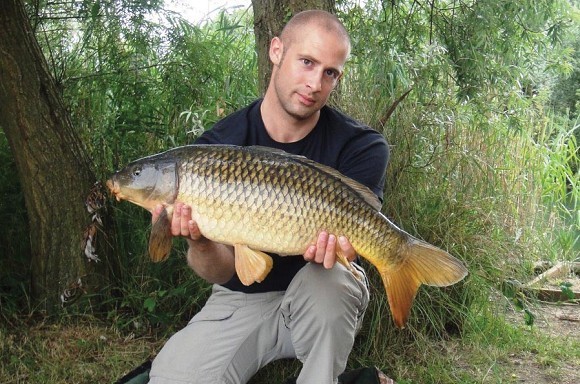 Along with fishing a rod in the edge, there are also two small islands in the middle of lake to fish up to that are regularly patrolled by the residing carp. These are the main features of the lake, which has a bottom made almost entirely of silt without any underwater snags and hardly any weed. There are 26 swims, each big enough to house a bivvy spaced around the lake that does hold a good depth of water. Depths vary from eight- to nine-feet at the end of the lake, nearest the road, to around sixteen-feet at the far end.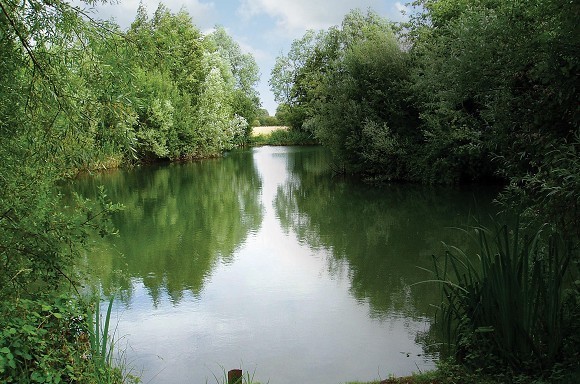 Following a re-stock of fish in February 2011, Lake One now contains around three-hundred carp, a mix of commons and mirrors that have reached weights of twenty-six-pounds. Bottom bait methods all work well as do surface fishing tactics, as the Lenton carp of Lake One are a sucker (excuse the pun) for a floating dog biscuit. The site is open 24/7 and those wishing to fish may simply turn up and purchase their tickets on the bank. For overnight supplies a supermarket is only half-a-mile away in nearby Brampton. If you don't fancy cooking, a list of takeaways that will delivery to the fishery is available upon request.
The vital information you need...
Biggest residents: Mirror and common carp to 26lb.
Average fish size: Low to mid-doubles.
Rough fish stock: 300 carp.
Going bait: Marmite dipped pellets and Mainline Cell.
Takeaways: Domino's Pizza 01480 454700..
Local tackle shop: Stanjay Fishing Tackle Godmanchester, Huntington, Cambs, PE29 2HS.
Rod limit: Three rods.
Location: Brampton, Cambridgeshire, (PE28 4RN is the closest postcode).
Contact: Lenton Lakes on 07788 409301.
Website: lentonlakes.co.uk
Prices: £7 per 12hrs; £15 per 24hrs.
Facilities: Toilet and fishery boilies.
Best spring areas/swims: All swims produce in the spring.
Bailiff's top tip: "Smaller, pale coloured boilies and don't over feed."