Opening night as a fishery owner in the 90s
The nineties at Homersfield Lake and Yew Tree Fisheries… Martin Symonds looks back to when a new type of carp angler arrived at one of his fisheries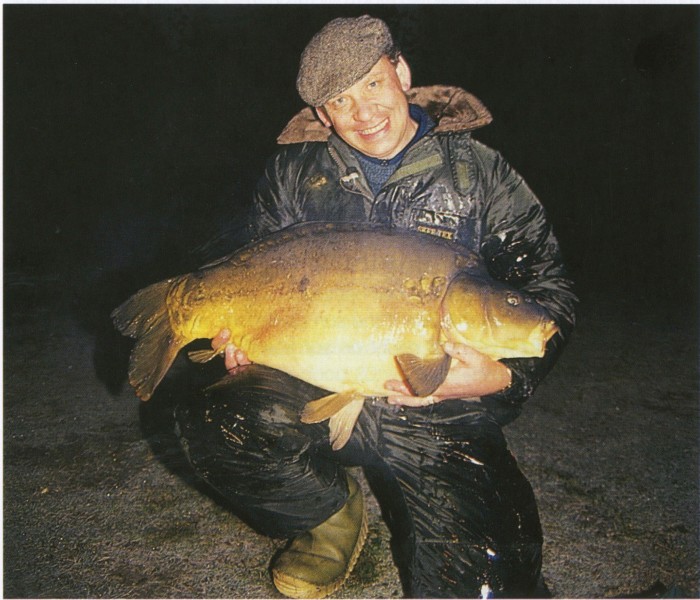 Back in the nineties, the family could not have had two more different fisheries if we'd tried…
Firstly, there was Homersfield Lake with private membership and its total publicity ban. The publicity ban continually fuelled rumours - some true, but some so ridiculous they were laughable. There was no fishery website and no Facebook page like we have today. Having a close season always added to the excitement of a new one starting - something I feel has been lost today. Members were allowed to turn up the night before, so on the 15th June, although no fishing was permitted, a draw was made for swims and this allowed members to set-up. There was lots of discussion about whether the fish had spawned, what the biggest fish out that season would be - or even that first night - and then it was down to the local pub for a social and a few drinks. At midnight there was the sound of leads hitting the water and we were off!
Yew Tree Fishery was very different. As mentioned, Homersfield Lake was a private membership water, and it still is. Many of those members then, had followed us from the days when we started Waveney Valley Lakes back in 1963, before we finally sold it in 1988. Members at Homersfield were old school. They'd gone through a fishing learning curve and most importantly, there was a certain etiquette on there, which remains today. Even in 2019, over half of my members have been so for over 15 years, and many for more than 30, which must say something about the lake and way it's run.
Back in the nineties though, we saw a different type of carp angler start to appear and they appeared en masse at Yew Tree! There were two lakes on the fishery: the original Yew Tree Lake and one we'd had dug called Marsh Lake. We'd stocked both with large carp to over 40lb, along with wels catfish - at the time, these were still a relatively rare fish to catch. This stocking had been well publicised in all the national fishing magazines of the time.
Yew Tree was a day fishery and carp anglers from across the country came to fish it and, as mentioned above, a new breed of carp angler was appearing. These were anglers that purely fished for carp, wanted to make a living out of it and make a name for themselves whilst doing so. Unfortunately with this, comes the pressure of having to catch fish and with that, some would, let's say, push their fishing to the limit and not abide completely by the rules of the fishery.
Yew Tree would be completely booked by anglers several seasons in advance. Again, this caused problems and we'd find anglers on the lake weeks before the start of the season pre-baiting, and then breaking the rules once the season was underway. Having started Waveney Valley Lakes in 1963 and been there until we sold it in 1988, I'd seen, and indeed caught anglers breaking every rule in the book, so my experiences on Yew Tree were nothing new; it was though, the amount and level of transgression that was the difference.
The nineties then, showed me two very different sides when it came to running a fishery. Personally, I miss the close season as a fishery owner and I think when lakes were closed for a few months it allowed the lake, along with nature, and more importantly the fish to have a rest from the pressure of people and fishing. Of course I understand that financially, for many fishery owners these days, a close season might not be feasible, but it's a shame all the same.
MARTIN SYMONDS