Our 10 Big Predictions for 2021...
10 things we predict for carp fishing in 2021!
1. Fishing's mainstream popularity continues
2020 was a crap year for everyone and everything - except fishing. Licence sales soared and Bob and Paul brought angling to millions of BBC viewers. Television executives love to cash in on a bandwagon so expect 2021 to bring us Mark Pitchers in a vat of slugs on I'm a Celebrity and Scott Lloyd on Masterchef. Ali Hamidi will still get overlooked for SoccerAid, though.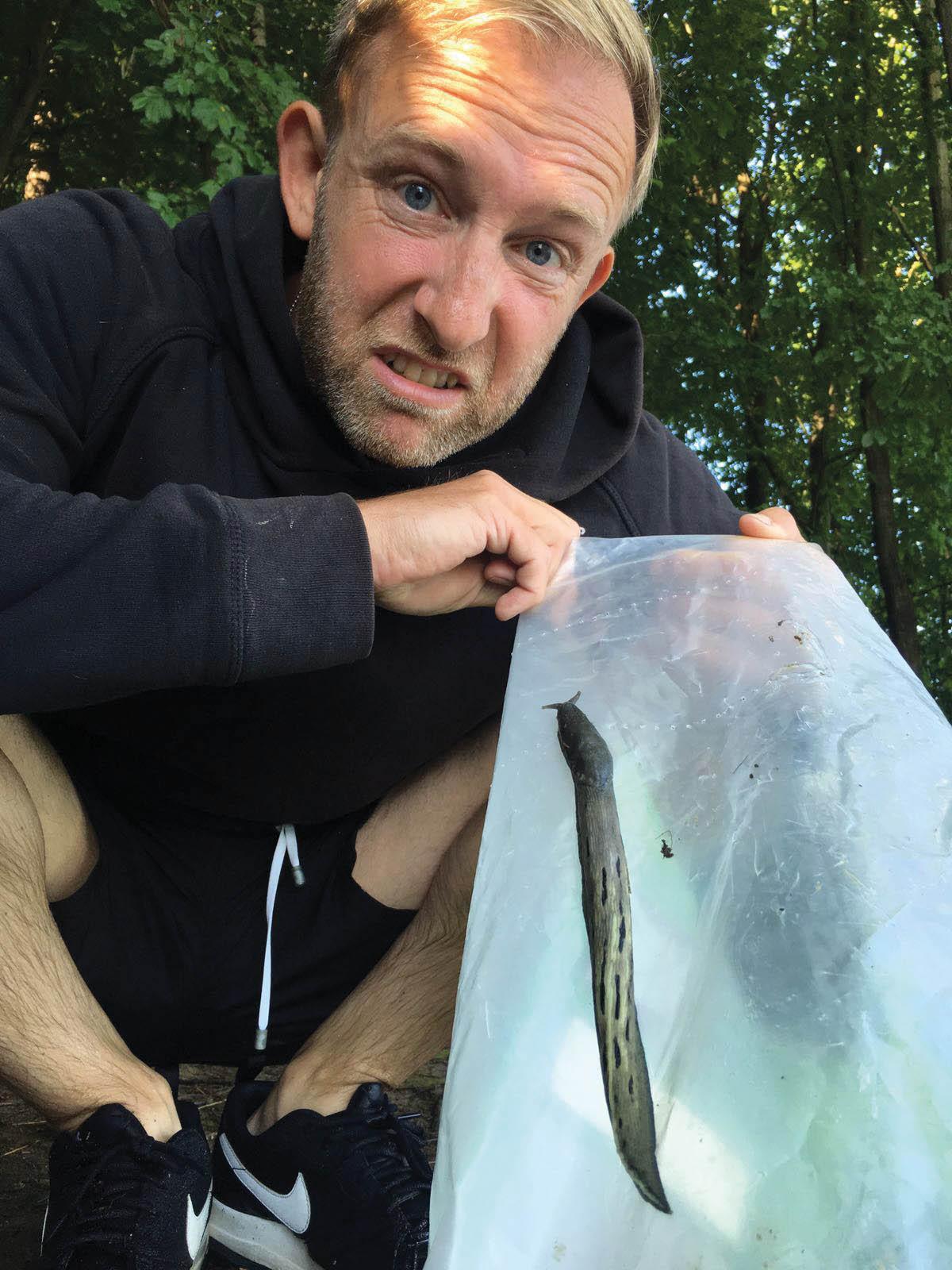 2. The future of the carp record
It's easy to forget that despite three UK venues producing fish over 70lb (including Wingham's monstrous 83-pounder), the official British carp record is still Dean Fletcher's capture of the Parrot at 68lb 1oz. When Grenville inevitably becomes the fourth water to produce a 70 (behind Holme Fen and the Avenue), we reckon that official record might finally fall - potentially in 2021.
3. The carpiest non-carp species of 2021
We've had the year of the perch and the year of the grayling, but now there's a new species set to take over your Instagram feeds. The gudgeon. Carl Smith (of Carl & Alex fame) set-up a Gudgeon Society Facebook group as a bit of light-hearted fun, but it passed 2,000 members at the end of 2020. We're boldly predicting this year will be gobio gobio's time to shine!
4. An injection of colour?
Match anglers have way more fun when it comes to angling attire. From the late Jan Porter's trailblazing 'man in red' getup through to the modern oranges and lime greens of Guru and Matrix, competition anglers have led the way. Surely 2021 is the time for a carp brand to go bold and put down the boring green and brown colour palettes?
5. Podcasts
Will our appetite for angling podcasts continue throughout 2021, or will the bubble burst? What happens when they all run out of interesting guests? Perhaps some format changes and a move away from standard interviews will have to follow. Korda certainly have the budget to do a 'Tupac at Coachella' and create a hologram of departed legends like John Wilson and Dick Walker…
---
---
6. Pointless new tackle items
We've had a brainstorming product meeting and come up with a selection of unnecessary items we could see in 2021. Venetian blinds for your bivvy; an unhooking mat with built-in vanity mirror; wrapping sticks with GPS-enabled Alexa to tell you how far it is to the hotspot; and 'spindle granules' to chuck inside your brand-new reels to make them sound like classic churners.
7. Breakthrough overseas venue
From Cassien in the 1980s, to Raduta in the 1990s and Rainbow in the 2000s, we're always searching for a mystical new overseas carp mine to plunder. Covid might yet scupper everything, but surely it's the turn of the untapped stillwaters of the USA to get some proper time in the spotlight.
8. Comeback product of the year
Fashion is cyclical and angling's trends generally come round more than once - be it chunky knits, Chods, DPM camo or beards. On that basis, perhaps 2021 is the year of the sensibly sized freespool reel. After all, that big-pit reel you use on your local one-acre commercial is probably a tad overgunned…
9. A new phrasebook
Last year you might have caught a scaly banger during the loveliest of times, bruv. But in 2021 fishing needs a new lexicon. We're pinning our hopes on a new region ending the Essexification of carping. So maybe we'll have some 'boss' captures, 'gurt lush' sunrises or 'reet mint' socials.
10 . More luxury venues
It seems 2020 was the year of angling from a hot tub. If your weekend-break venue didn't have a fizzy bath and log cabin in your swim then what was the point in even going. Someone's going to have to up the ante this year, so we're predicting lakes on turntables. You don't move swims. The swim moves to you.