The 10 biggest names to emerge during the last 10 years
In the 2010s everyone became a publisher, but only the best found an audience
What made you well known on the carp scene in the 2000s was largely dictated by your catches and thus your ability to appear in magazines regularly. In the 2010s, a bit of personality can secure you a big audience on YouTube or Instagram without that tricky fish-catching bit. The best of the bunch, however, have combined both and have emerged as a new breed of superstar angler.
Mark Pitchers
Mark has been in fishing for decades and was a very talented young match angler at the turn of the millennium, but it is in the 2010s that he has become one of the country's best-loved carpers. How? Fox's Challenge videos on YouTube, where his charisma, sense of humour, fear of slugs and ability to catch carp shone through.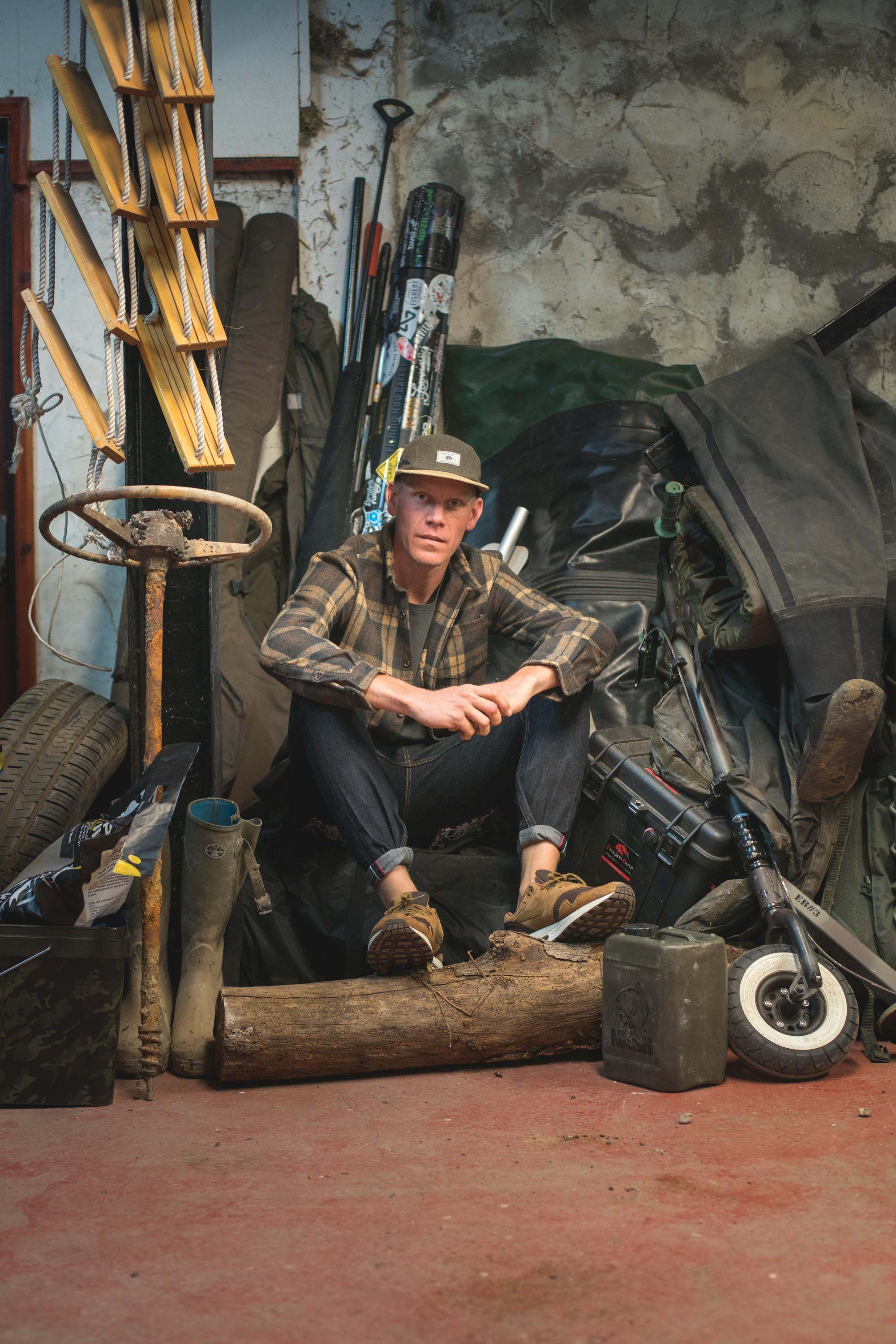 Alan Blair
Created a subculture
There is no-one in angling - carp or otherwise - with the energy and drive of Alan Blair. He has grabbed the 2010s by the horns and made every second count. The face of Urban and Euro Banx, he has written countless magazine articles, launched a thousand Nash products and had the 'loveliest of times'. All with a d'n'b soundtrack and barely any sleep!
Scott Lloyd
Made iG Stories brilliant
This #EggyLad (he still won't tell us what it means, so it's probably pretty rude) caught The Burghfield Common in 2017 and has captured plenty of fans with his light-heated social-media output ever since. A hugely dedicated hunter of big fish, with a sense of humour. A rare combination.
Tom Maker
All-round carp-catching machine
With Andy Maker as his dad, Tom was always likely to inherit some carping ability but it's fair to say he has gone well beyond 'precocious youngster' and turned into a fully fledged carp slayer. His appeal? Catching accessible carp using uncomplicated tactics that he's happy to share.
Carl and Alex Smith
Worldwide YouTube stars
As inseparable on this list as they are in the real world and the YouTube one - which is where these siblings made their name. Gifted storytellers with an unquenchable enthusiasm and incredible work ethic, these lads have struck a chord with audiences young and old, in Britain and beyond.
Tom Dove
TV star and tackle developer
Tom was the BYCAC champion in 2005, so he wasn't new to the angling world in the 2010s, but his stock has soared. Not just part of the Monster Carp presenting team, Tom is also one of Korda's top product developers and has personally overseen projects like the Krank hooks and recent tackle box.
Ali Hamidi
TV star and marketing guru
The carp angler with the biggest overall audience? Quite possibly! Super-ambitious Ali has bust a gut in the 2010s to bring our hobby to the mainstream, and has succeeded in presenting and executive producing a succession of ITV series. A force of nature striving to share our hobby with the world.
Oli Davies
Film-maker extraordinaire
Alan's sidekick on their European adventures may not be seen on your screens as much, but his work behind the camera has found widespread acclaim in the 2010s. A graduate of the print side of the industry, Oli's images and videography have taken social media by storm over the last decade.
Harry Charrington
Carp-match pro
Known to many as the chuckling cameraman in Fox's Challenge videos, Harry is a hugely talented angler in his own right. He has represented England on the world stage and in 2014 he and partner Alexei Bygrave smashed the British and world carp-match record by catching 277 fish for 3,132lb 11oz in just 48hrs at Drayton Reservoir.
Kev Hewitt and Mark Bartlett
Carp-match pros
Both are deserving of a place in this list on their own, but like the Power Rangers, they are even better when they team up. They won the BCAC in 2016. And again in 2017. Then came third in 2018, before finishing runners-up in this year's event. And they still had time for chilled-out barbecues along the way.