The 50 Greatest Carp Of All Time: Part 2
10 more truly breathtaking carp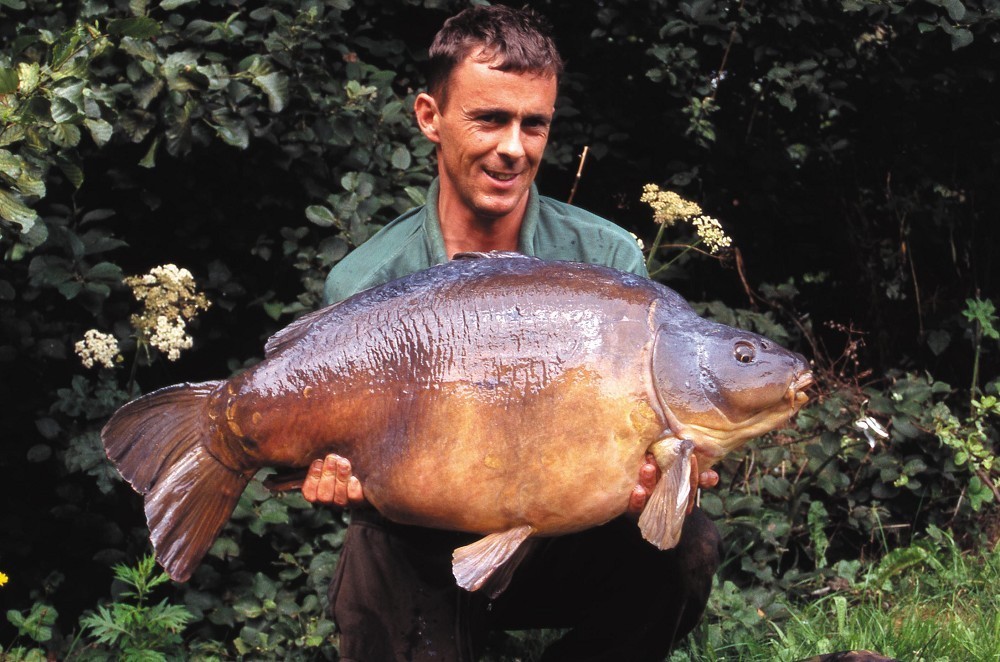 11. Shoulders
Venue: Horton Church Lake
Pic credit: Nigel Sharp
History: Shoulders was a special carp which, along with others originally came from Longfield, an iconic water in the Colne Valley. Much of the stock from Longfield was moved into Horton Church Lake where the fish then thrived and grew even bigger. Horton is still a premier water to this day, producing carp of ridiculous sizes. This sought after carp was 43lb 10oz when it was landed by Nige, and several of the Longfield fish are still alive to this day.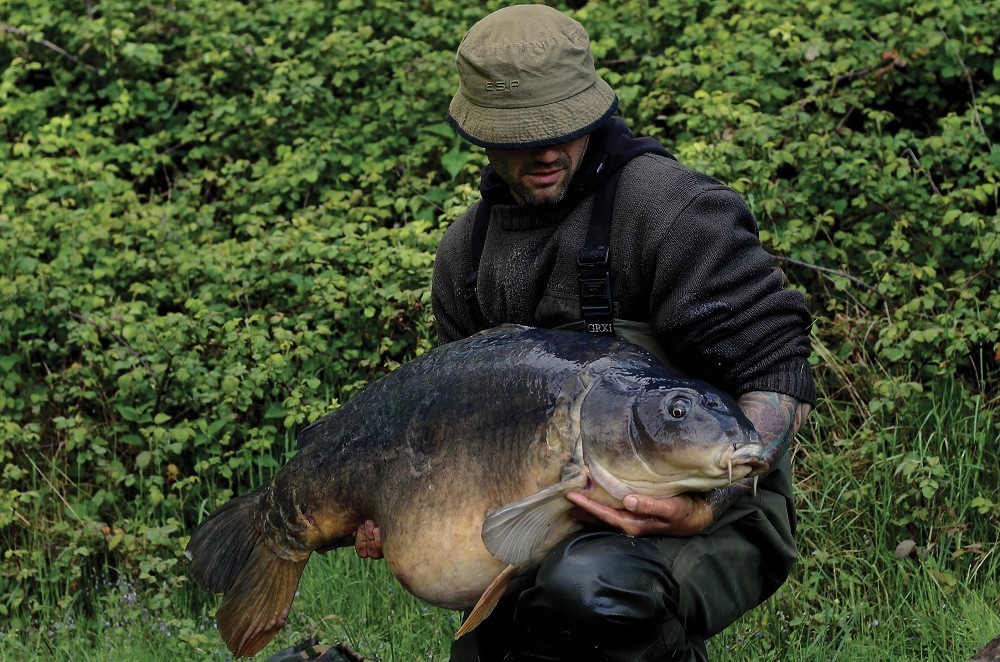 12. The Brute
Venue: Pingewood Lagoon
Pic credit: Oz Holness
History: The lake in which the Brute currently lives in has produced two 50lb carp in the past, and one of them being this mirror which peaked at 54lb. This prehistoric looking fish is a true character for the venue and it's easy to identify, with one large scale on one side of its leathery flanks, along with its old grey back. It is no surprise that it's the target for the majority of carp anglers who purchase a ticket for the lake.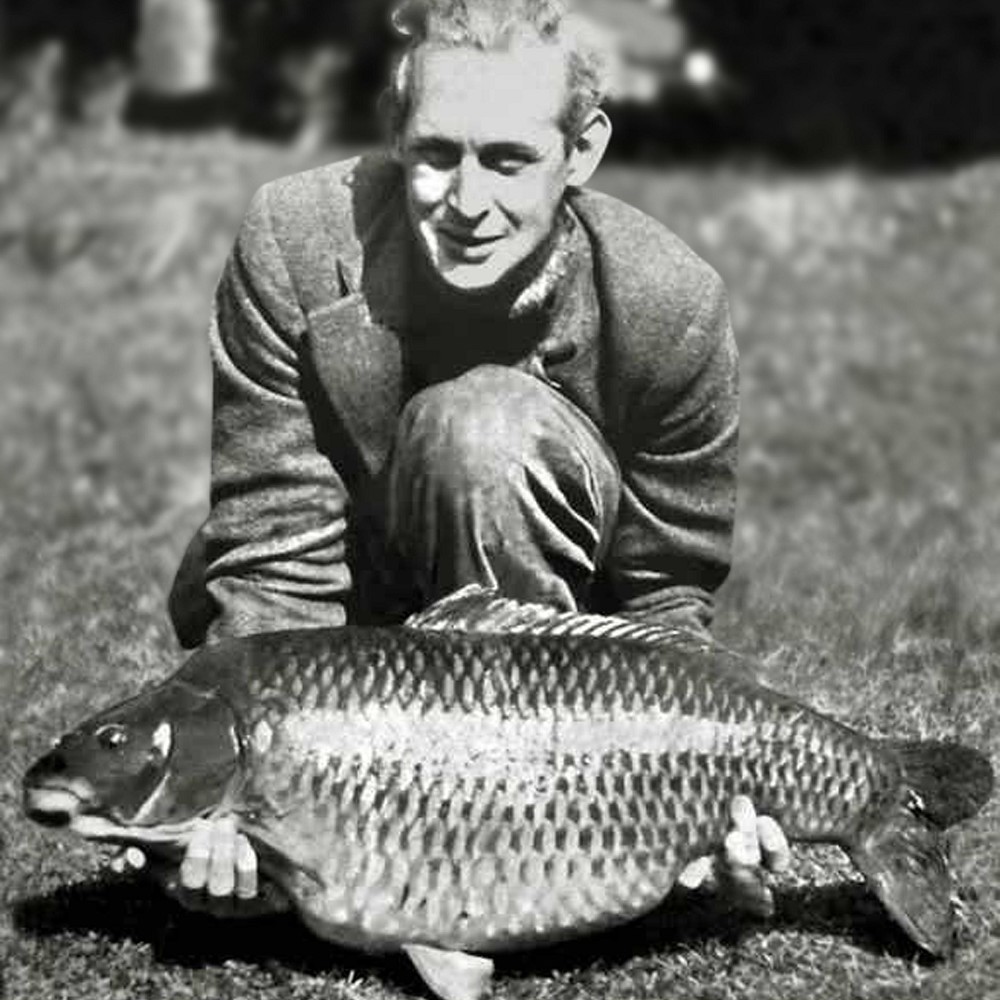 13. Clarissa
Venue: Redmire Pool
Pic credit: Richard Walker
History: This is one fish you need to be aware of if you are not already! Ravioli was a common carp named and caught by Richard Walker (now more commonly known as Clarissa) at a new British record weight of 44lb. Caught in September 1952, this fish from Redmire Pool spent the remainder of its days in London Zoo's aquarium. At the time, to claim a new record the fish would have needed to be killed, which Richard Walker wasn't prepared to do.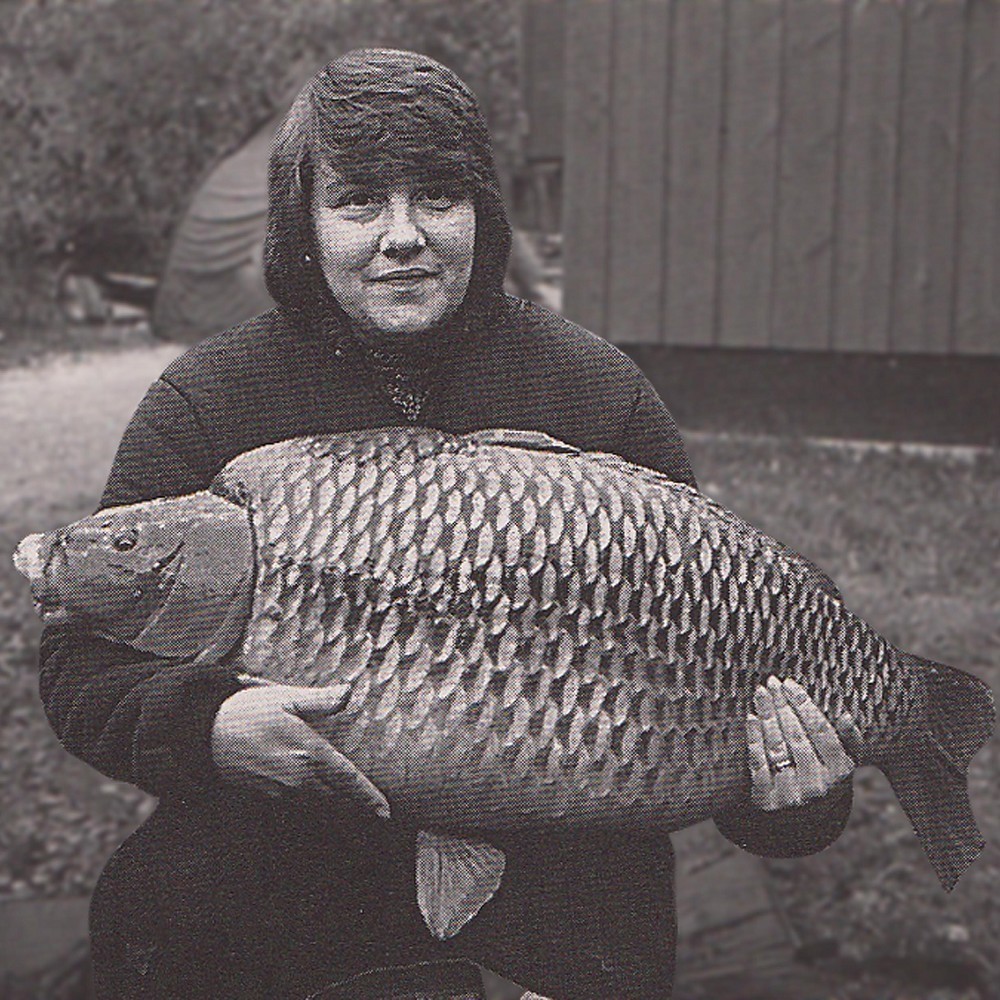 14. Herman
Venue: Warmwell Holiday Park
Pic credit: Angela Clayton
History: The largest common carp to be caught in Britain was a fish known as Herman at 50lb 8oz in 1995. The captor was Angela Clayton who was fishing with her husband at the time, at Warmwell Holiday Park. The lake is small, yet the stock of fish for the time was nothing short of spectacular. Kevin Nash was also fishing the venue, but never had the pleasure of seeing this one in his landing net.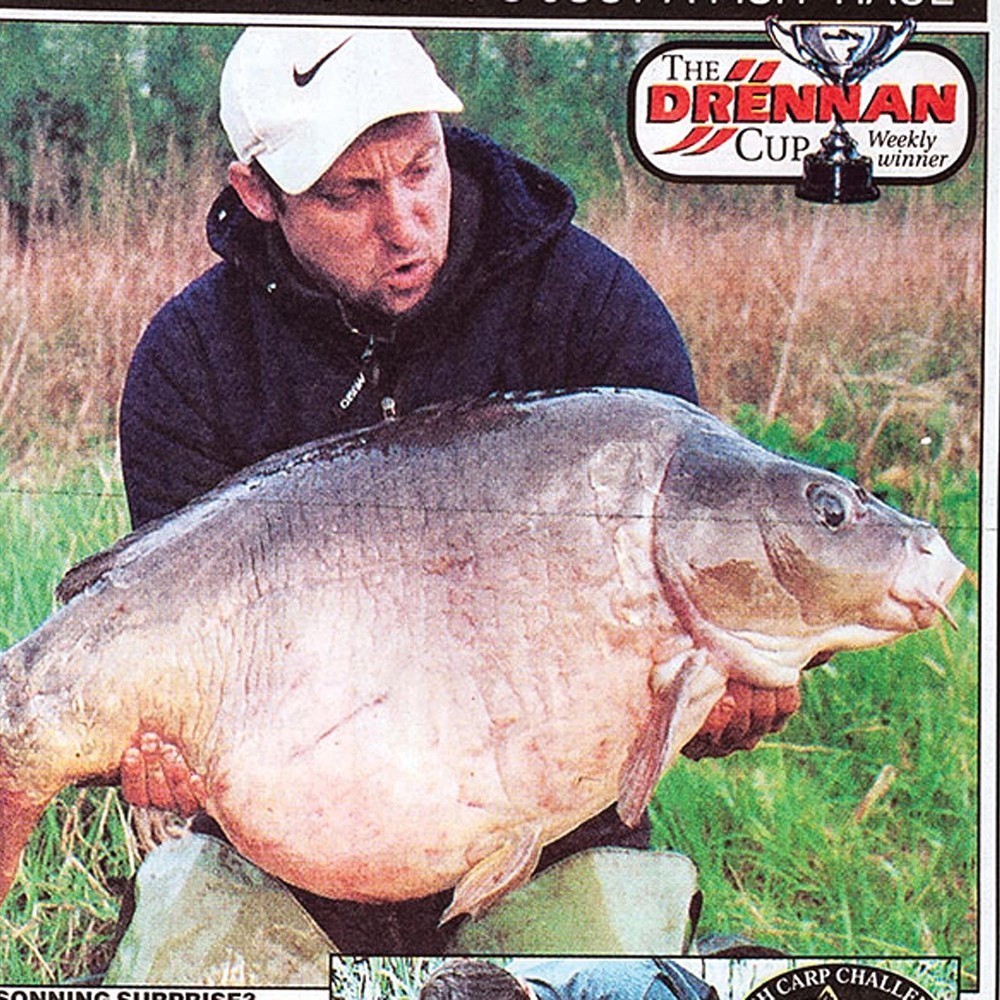 15. Sonning Eye
Venue: Sonning
Pic credit: Andy Dodd
History: In May 2000, a fish known as the Sonning Eye was caught from the 300-acre venue, at an enormous weight of 52lb. Although the capture was never meant to be publicised, details had been released by the angler so there was no choice but to do so. Not one for the limelight, Andy Dodd saw this massive mirror as just another carp, although the anglers that had an interest in catching big fish certainly didn't think so!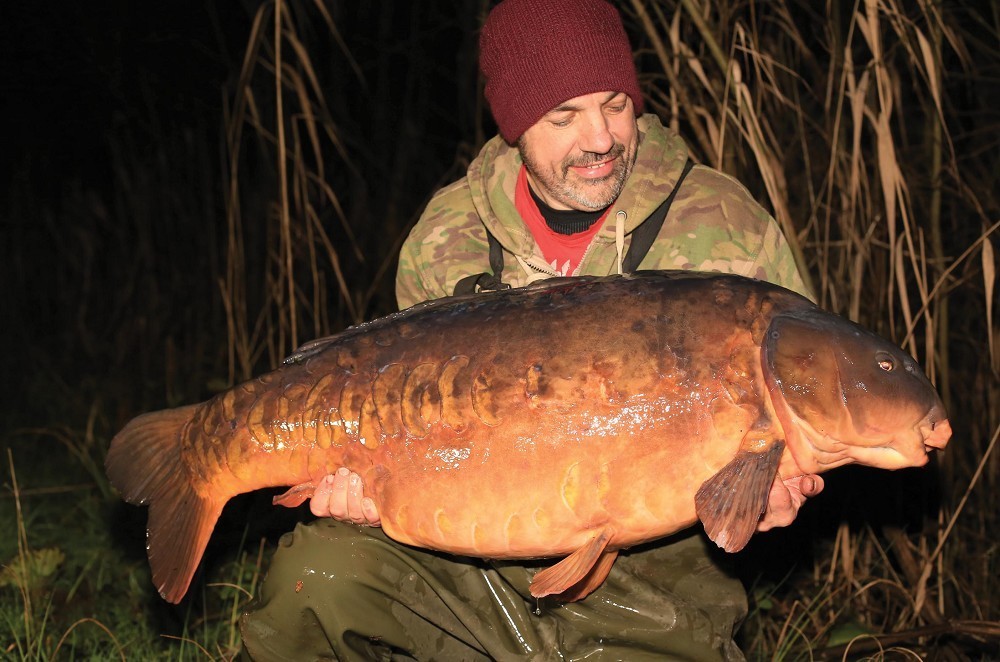 16. The Parrot
Venue: Wasing
Pic credit: Dean Fletcher
History: In 2016 the British carp record was broken by the breathtaking Parrot from Wasing's Cranwells Lake. The new record was confirmed at 68lb 1oz, which beat the weight of Two-Tone from Conningbrook by 9oz. Sadly, the UK's official largest carp died in 2017, although if it hadn't, many think it would have broken the 70lb barrier! Not only was this fish enormous, it was incredibly long, measuring almost 4ft, and was a scaly one to boot.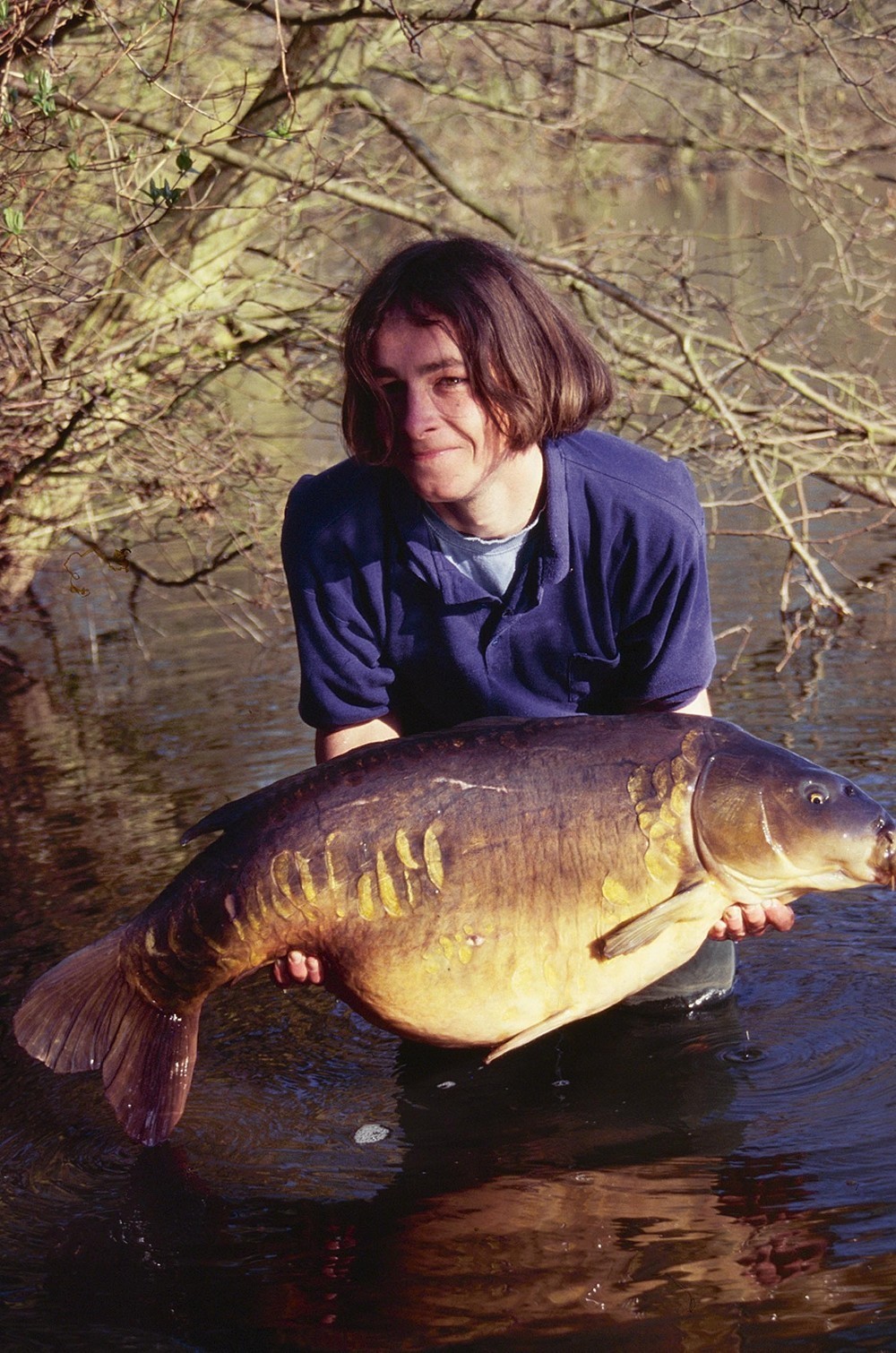 17. Bazil
Venue: Yateley North Lake
Pic credit: Terry Hearn
History: What carp is more loved than the mirror carp which lived in the great Yateley North Lake known as Bazil? Very few that's for sure, and for Terry Hearn, the relentless fishing he undertook one winter was eventually rewarded with the lake's biggest in 1995 during early spring. Bazil was Terry's first ever 'forty', at 45lb 6oz. Those that were fortunate to catch Bazil say this is their favourite carp of all time, and it's clear to see why!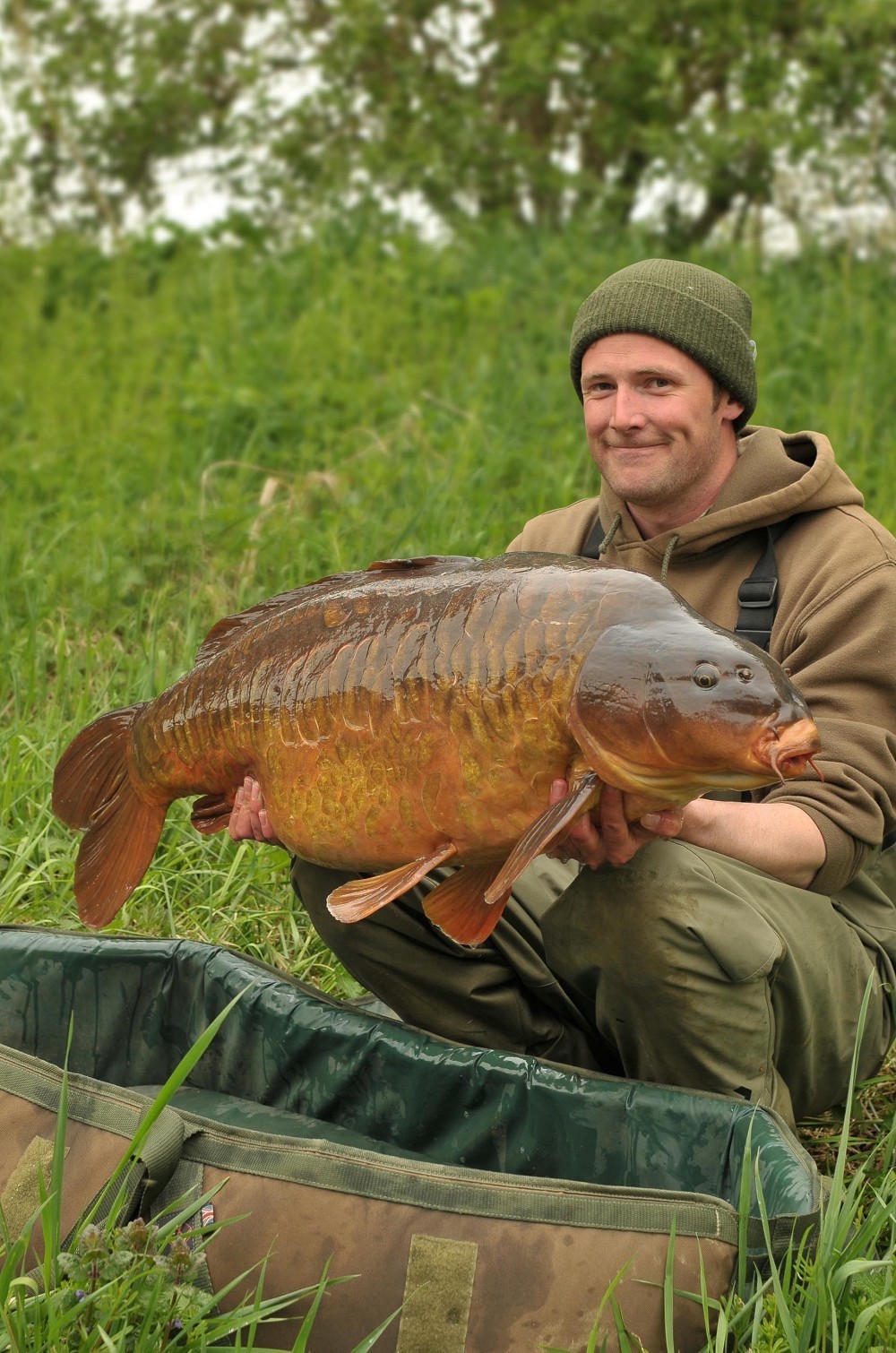 18. Client
Venue: Fen Drayton
Pic credit: Darrell Peck
History: A more perfect carp you could not imagine was a fish known as The Client. This was an incredibly sought after carp that once resided in a big pit known as Fen Drayton in Cambridgeshire. This carp like no other was landed by Darrell Peck after some seriously good angling during the spring of 2012. Darrell wasn't lucky enough to catch The Black Mirror as it had unfortunately died, but says this fish was the next best thing.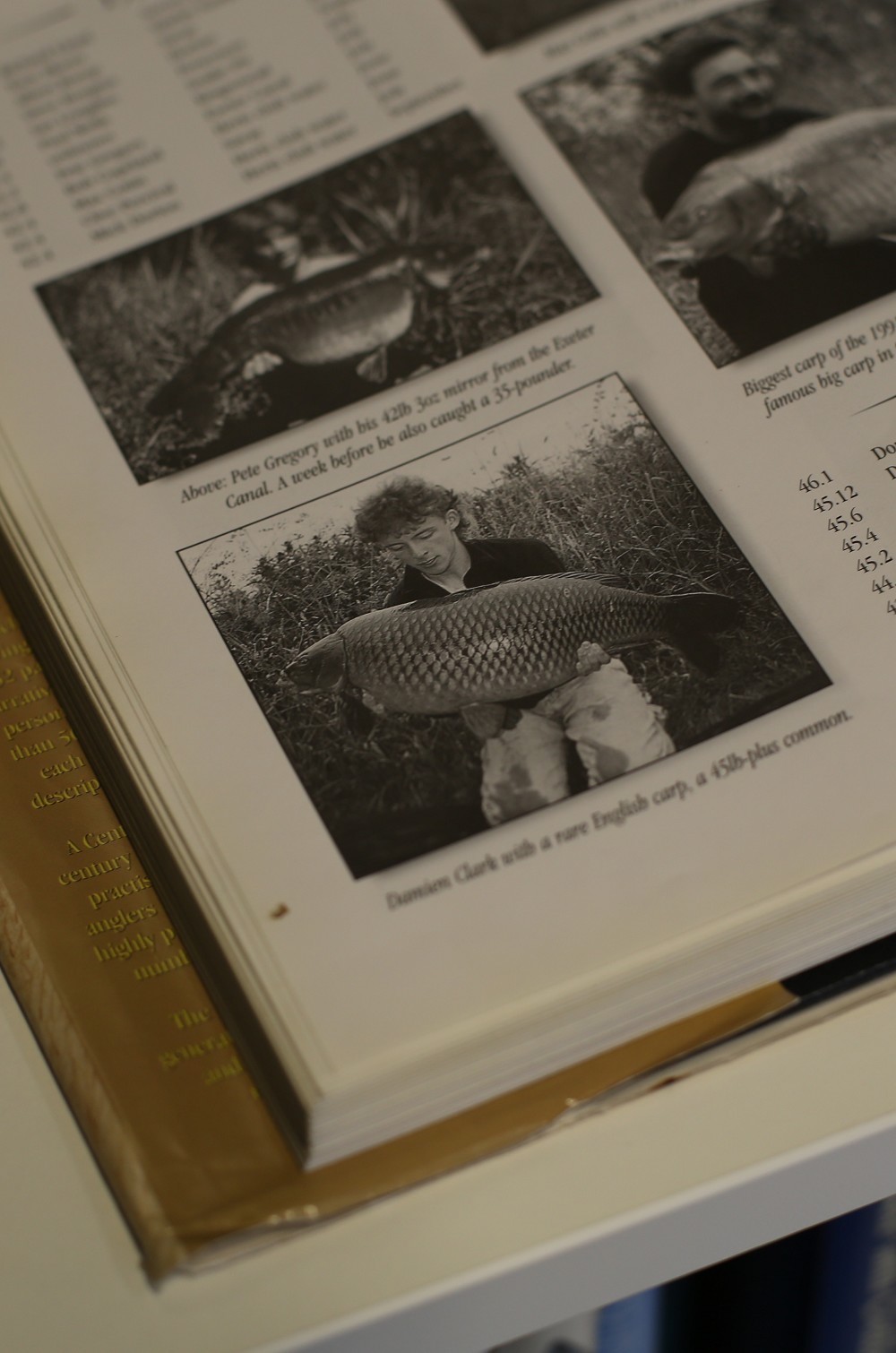 19. Snake Pit Common
Venue: Snake Pit
Pic credit: A Century
of Carp Fishing
History: From one large common carp to another, the iconic Snake Pit Common was caught by a young, 19-year-old Damian Clarke in 1991. The fishing proved to be tough on Snake Pit, yet the second fish caught on Damian's second season there saw the sought after common in his net. This fish weighed 45lb 12oz and was the largest authenticated common carp caught since Richard Walker banked Clarissa at Redmire Pool in 1952.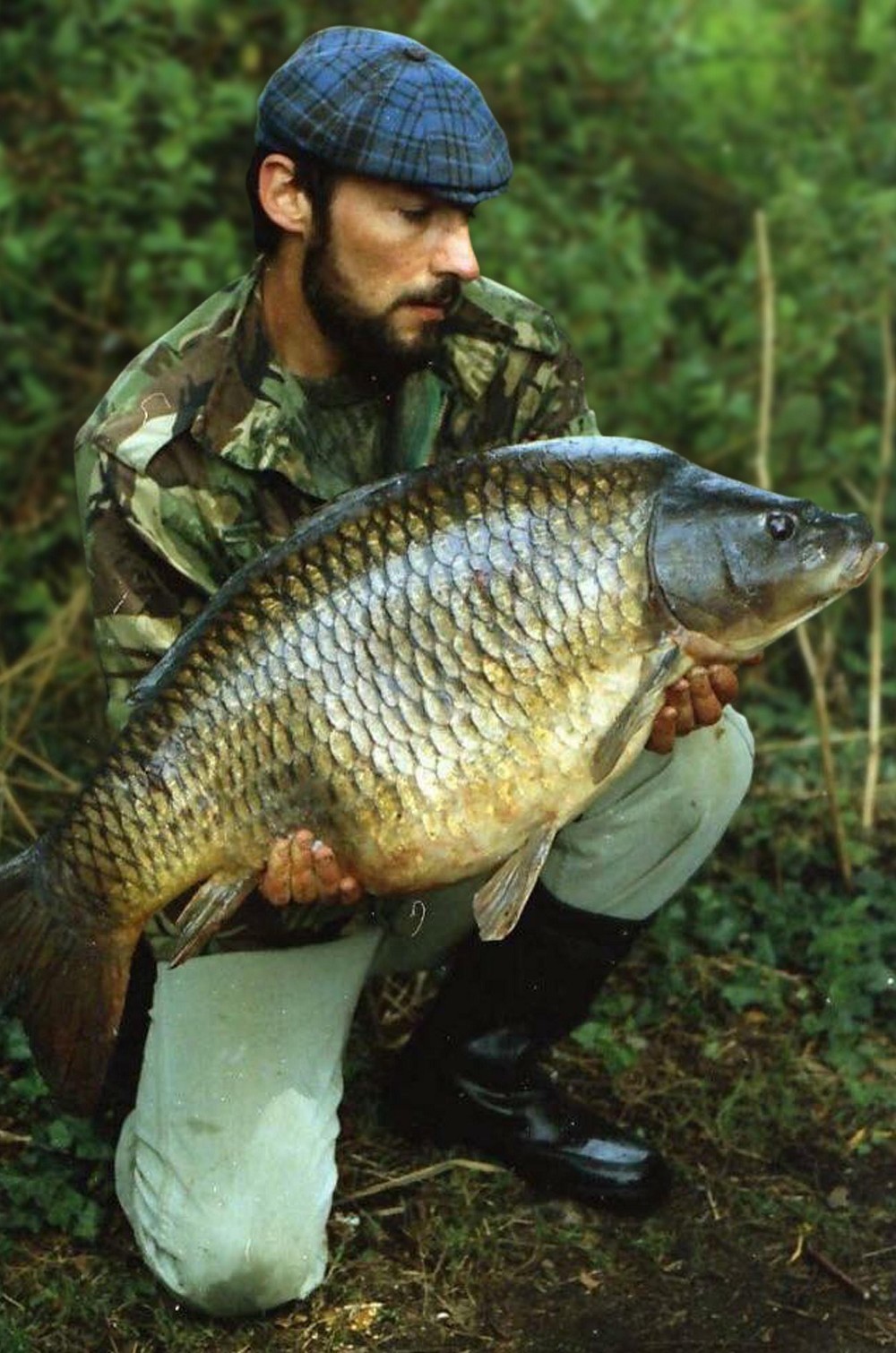 20. Sally
Venue: Savay
Pic credit: Ritchie McDonald
History: The Pride of the Valley is a phrase that carp anglers know refers to a common carp called Sally. This special fish lived in the Colne Valley's most popular and historic Savay, where many felt the modern era of carp fishing was kickstarted. At the time Ritchie McDonald caught Sally, the Hair Rig was being used to great effect - a revelation in carp fishing that is now taken for granted. For the record, Sally weighed 31lb 8oz, but has remained uncaught and unseen and has since been unseen and uncaught since her last capture in 1989.